During the summer months, sleek rain jackets are a must-have item. Depending on where you live, summer is a time of unpredictable rain and wind. This means you are going to need some serious protection to get where you need to be without getting soaked, cold, and uncomfortable. Sleek rain jackets offer shelter from the elements, while looking slick and cute at the same time!
---
1

Vineyard Vines Stow & Go Rain Coat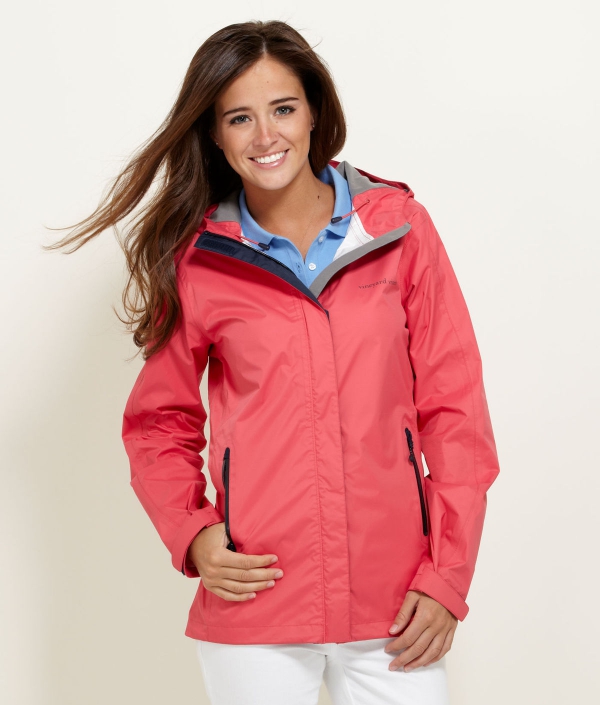 This is one of the best sleek rain jackets for many reasons. It has a waterproof material that will keep you dry during the heaviest of rain. Also, the cuffs of the sleeves have Velcro so that you can stay dry by keeping rain out. The color of this rain coat is sailor red, but I think it has notes of coral. You can find this coat on vineyardvines.com and it is available in black as well.
---
2

Nike Windrunner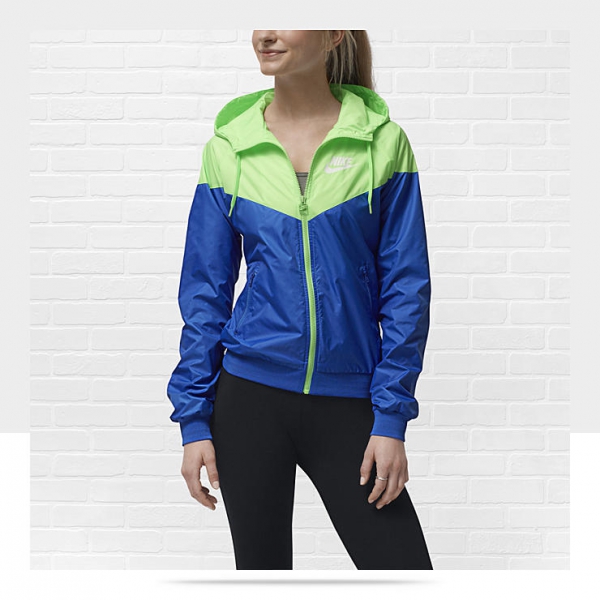 Nike has done it once again with this adorable rain jacket. Not only does this jacket look amazing, but it is also so durable and has a mesh lining to keep you dry. It is water-repellent with a hood to keep you from getting wet. This jacket has zip pockets to store whatever you may need without fear of it getting wet. I think this is great for an iPod with a little of it unzipped for the cord. That way you can go for a walk or run in the rain, listen to music, and be stress-free! To buy, go to nike.com and look for women's jackets.
---
3

The North Face Rain Jacket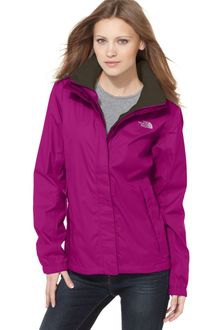 The waterproof design of the North Face's rain jacket will protect you from the wind and rain for sure. It has a cuffed sleeve that will prevent rain from coming in, and a hood to protect your face and hair from wind. The material is a gorgeous purple, and is mesh-lined for additional rain defense. I'm sure you'll feel warm and cozy in this jacket while the weather around you is cold and damp. If you want to buy this jacket, go to macys.com and search the North Face.
---
4

Columbia Women's Arcadia Rain Jacket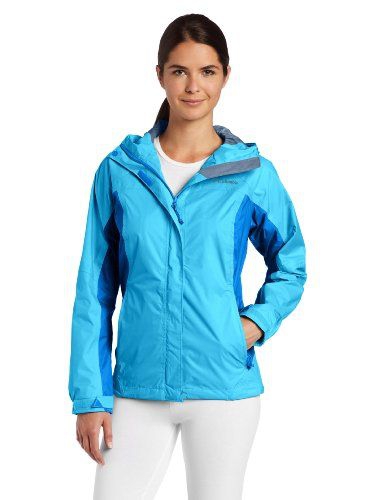 Although the light blue base and dark blue siding of this jacket are stunning, it is also a very good quality product. It has an adjustable "storm" hood and you can determine how it should fit depending on how bad the weather is outside. The material is extremely breathable, and is waterproof to keep you dry as well. This rain coat also has zip pockets, making it a good option for those who want to store gear without hassle. You can buy this jacket on amazon.com.
---
5

Lole Women Delightful 2 Jacket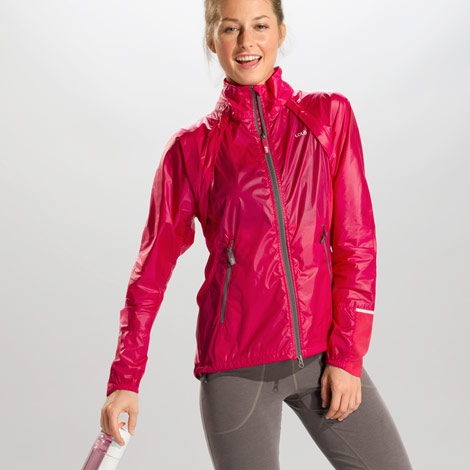 I may be biased in loving this jacket because my favorite color is red. However, this jacket has so many great features to help protect you from the elements, that you will love it too. The fabric is windproof and very breathable so that you can maintain a comfortable body temperature. There are zip sleeves on this jacket that can be taken off so it can turn into a vest as well! A zip pocket is located on the back as well as the two front pockets. It is available in white and black, if you don't love the red color as much as I do. It is available on lolewomen.com and is on sale right now!
---
6

Lululemon out and about Jacket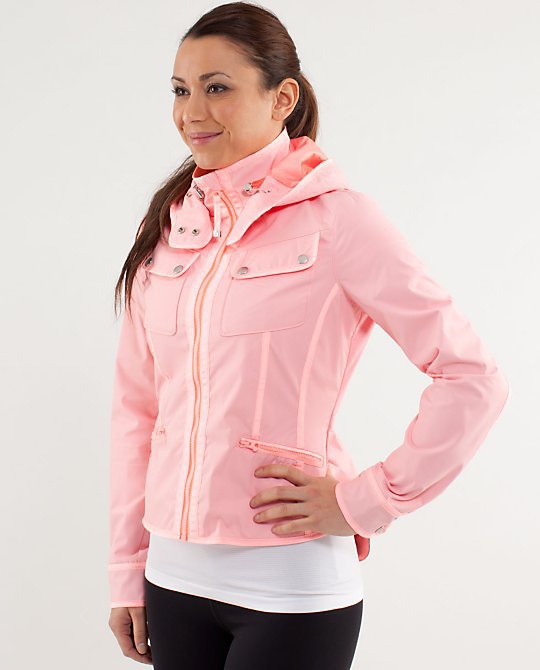 If you love the color pink, you are going to go crazy once you hear all of the added benefits of this jacket! It actually has two layers of fabric to protect you from bad weather. The hood can actually be removed when it is just windy outside and not raining, making it a jacket customizable to your needs. There are zip pockets too, so that you can store whatever you need safely. I think this jacket would be ideal for working out in the rain because it also has pleating to help the range of motion in your arms. You can buy this pretty jacket at lululemon.com.
---
7

Under Armour See Me Go Translucent Jacket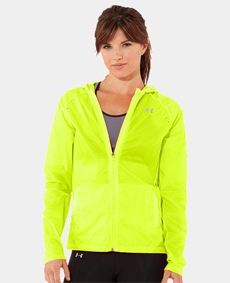 If you wear this jacket and don't get noticed, I would be shocked. I don't know what will attract more attention! It is such a bright neon color, but the actual color is called high-vis yellow. This coat definitely does its job though, with a light, moisture-wicking material to keep you dry. The durability of this coat is fabulous as well, and will have you tackling the elements in style. To buy this jacket, go to underarmour.com.
Now you can conquer the rain and stay dry with these stylish rain jackets. You won't have to worry about getting your work clothes, dress, or anything wet again with these lightweight yet durable options. Is wearing a rain jacket a must-have where you live?
More
---
Comments
Popular
Recent