Just because it's cold out in winter doesn't mean you have to stay bundled up in a coat and avoid stylish clothing for winter. Surprisingly, some of the most fashionable items are many winter clothing items that I personally love. Stylish clothing for winter won't only keep you fashionable, but also warm and cozy!
---
1

Scarves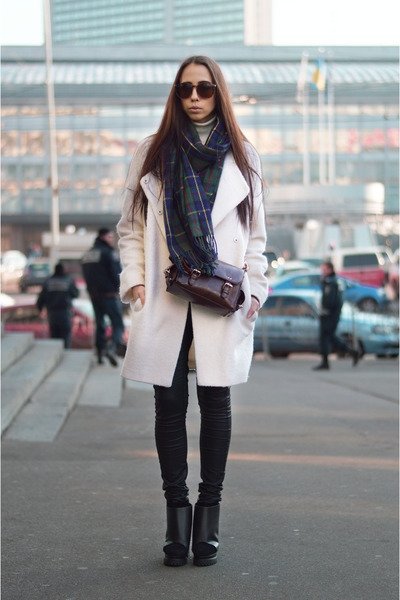 Scarves are of some of the best pieces of stylish clothing for winter. I love wearing stylish fluffy scarves with just about anything, and I like simpler wool ones as well. You can even layer thinner scarves for a trendy look, or double wrap smaller scarves as a warm headband. Scarves are great to pair under thinner jackets if you don't feel like wearing a heavy coat too. This keeps things trendy, and keeps you toasty!
---
2

Fleece Headbands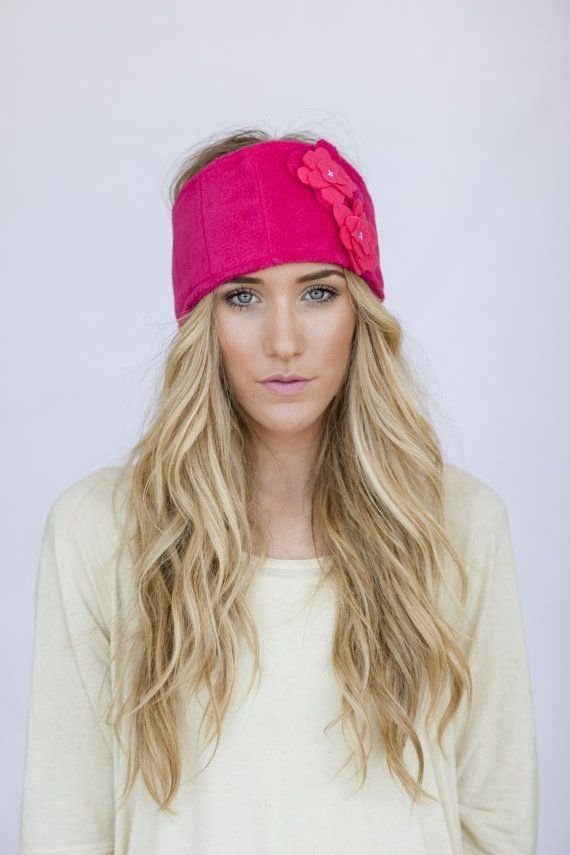 If you're working out or just headed out to run errands, try putting on a fleece headband to keep your ears warm. I love walking outdoor in these, and also like wearing them if it's chilly and I don't want to wear a toboggan. Plus, fleece headbands come in multiple colors and have nice, thick bands to hold your hair back. They also come in many prints, and best of all, they won't mess your hair up.
Kalina
says that she doesn't want to wear "a toboggan", a...
---
3

Bomber Jackets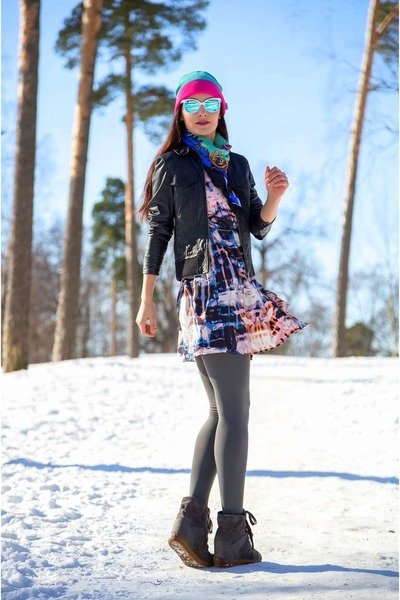 Bomber jackets have been pretty popular for awhile now, and with good reason. These jackets are some of the most fashionable winter clothing items to own, and they're also warm. You can buy leather bomber jackets, or varieties from other material as well. These jackets are less bulky than standard coats, and they put a trendy spin on staying warm in winter.
---
4

Jeggings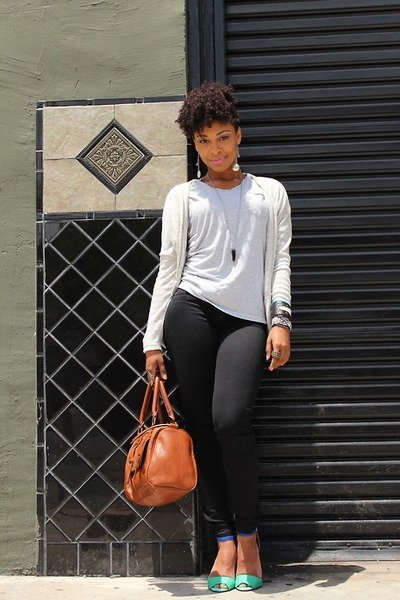 Have you heard of jeggings? I'm sure you have. Jeggings are one of those items most people either hate or love. I'm a huge fan of American Eagle's new skinny leg jeggings. They look exactly like jeans, but when you wear them they feel like sweats. They're a great way to stay warm, but not look like you have on sweatpants. I love anything that serves two purposes like jeggings. Try on several types, as many differ between brands, so you can find which one works for you.
---
5

Beret Hats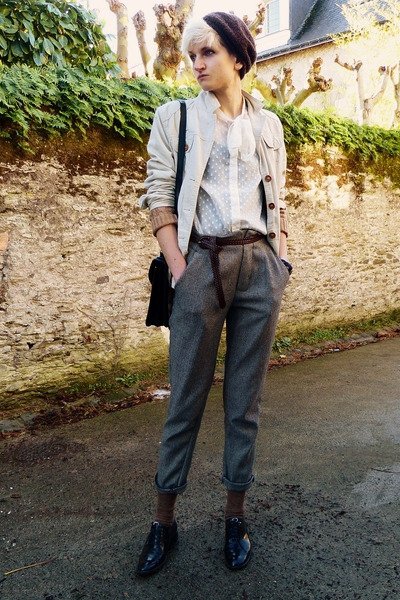 I think beret hats are so cute! They're warm, trendy, and very feminine too. Beret hats are perfect for wearing wherever you go, and are friendlier to your hairstyle than a tight toboggan.
---
6

Oversized Sweaters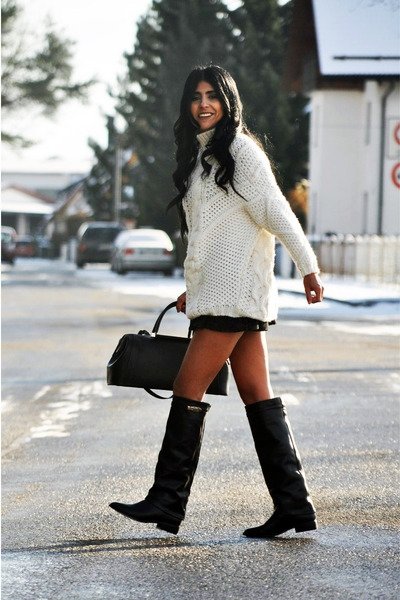 A new trend I'm absolutely in love with this winter is over sized sweaters. I just adore them! They are comfortable, trendy, and best of all, warm! You can find them in multiple colors, styles, and patterns. Some of my favorites are beige and grey colored wool varieties, which you can easily pair with jeans, leggings, or even over a pair of dress pants to wear with heels. Oversized sweaters also have a really feminine appeal to them. Plus, so long as you don't wear them with baggy sweatpants, they won't look sloppy or like you're being lazy either.
---
7

Wool Lined Blazers

Blazers are also a really popular item this year, and I specifically love the wool-lined varieties for winter. They're specially lined to be warmer, but don't appear like a coat on the outside. While I love my wool peacoat, I don't want to wear it all the time to stay warm. Wool-lined blazers are the perfect alternative, which you could easily pair with pants or jeans, and even a cute warm scarf to complete your look.

These stylish clothing items for winter are some of my personal favorites, but what about you? What's your favorite piece of trendy winter wear?
More
---
Comments
Popular
Recent