Stylish gloves will set off your outfits perfectly this winter. Plus, they're a necessity when it comes to protecting your precious hands from the elements! From plain leather gloves to soft knitted styles, there's a style of glove to suit all your winter needs. Get your paws on the following stylish winter gloves!
1

Leather Bow Gloves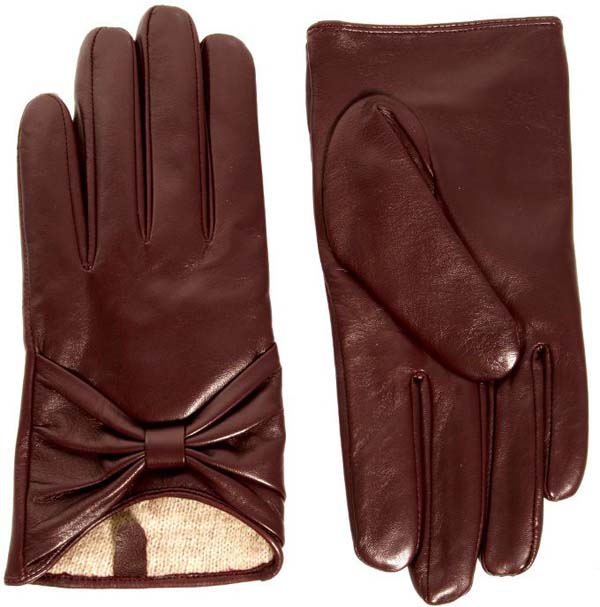 A pair of brown leather gloves is perfect for teaming with your daytime outfits this winter. These stylish gloves from ASOS only cost around $26 yet they look a million bucks! The brown leather makes them perfect for wearing during the day and the bow detailing is a cute touch as well.
2

Plain Black Gloves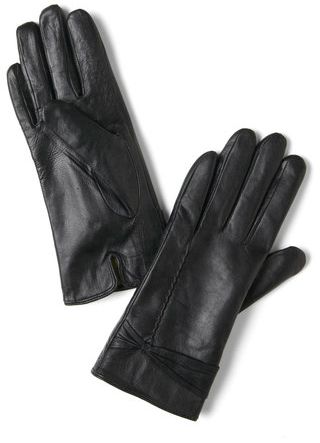 Plain black gloves are a classic wardrobe essential. Worn in short or long lengths, they can be teamed with an array of different outfits. Brands like Burberry, Mulberry, and Yves Saint Laurent all do classic black leather gloves. For those of us on a budget, however, these black gloves from Modcloth only cost a cool $30.
3

Heart Cut out Gloves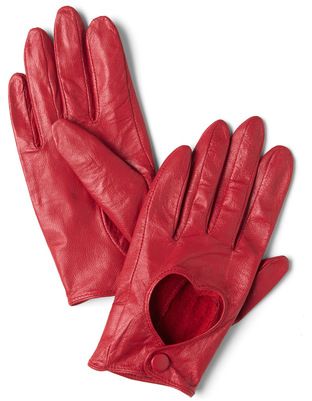 Heart cut outs always make for cute additions, no matter what the item! These stylish gloves are made from the loveliest red leather and feature heart cut out details at the wrists. These particular ones will set you back $73 but stores like Topshop and ASOS also stock an affordable range of similar gloves in different colours.
4

Leopard Print Gloves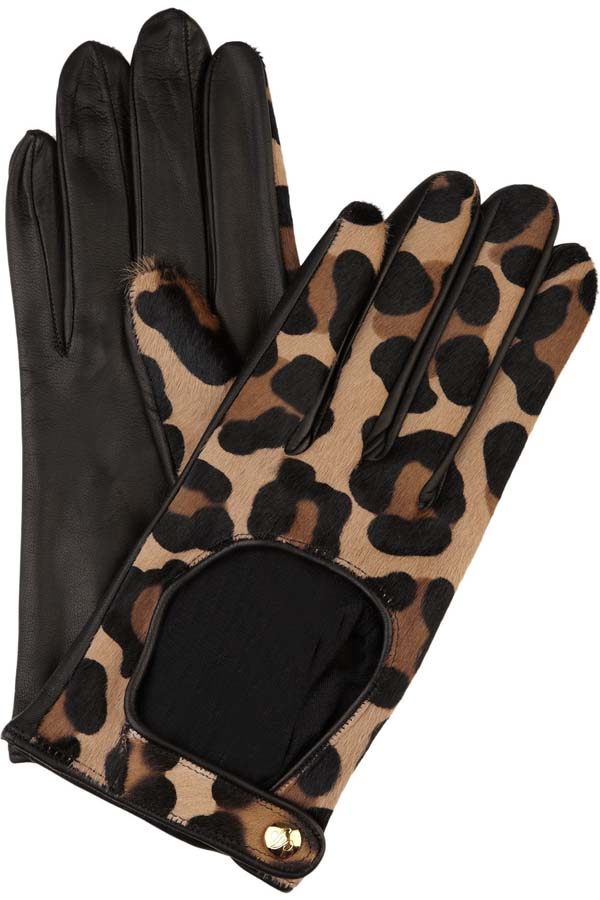 Leopard print is pretty timeless these days. In small doses, such as a pair of gloves, it can add just the right amount of printed detail to an outfit. These Agent Provocateur gloves cost a staggering $500 but we've also hunted around and found equally stylish leopard print gloves from Dorothy Perkins for under $10. I know which ones my wallet would prefer!
5

Knit Gloves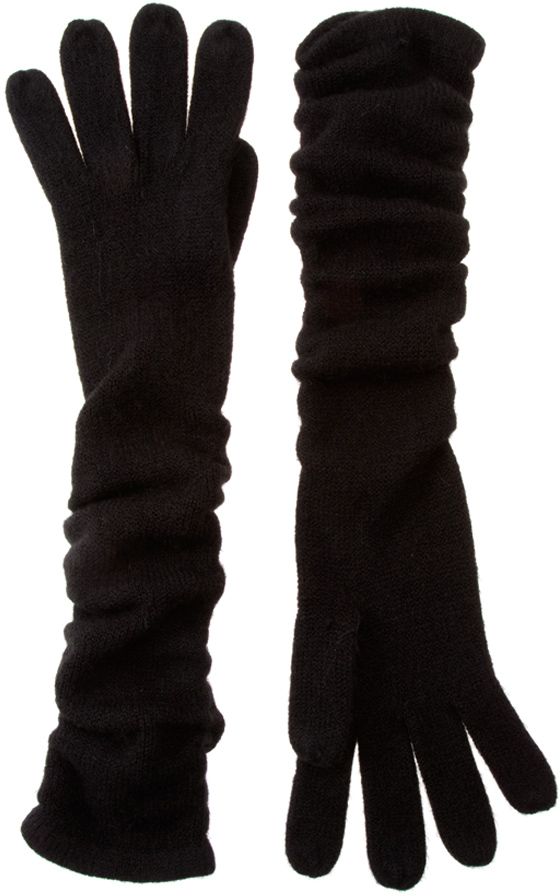 A pair of warm knit gloves is bound to keep your hands toasty warm this winter. A longer length pair is perfect for wearing with shorter swing style jackets and capes. These basic black gloves are from ASOS and will only set you back around $12.
6

Studded Leather Gloves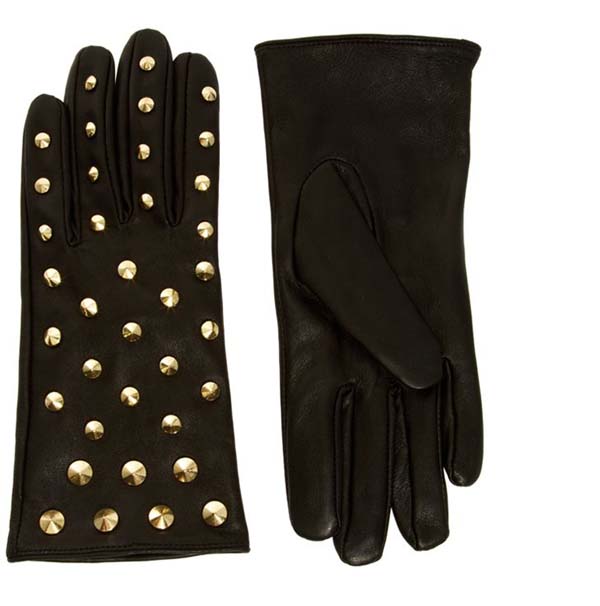 Studded leather gloves will give your outfit that extra bit of edge. If you've got the cash to splash, brands like Valentino and Miu Miu all make some rocking studded gloves. On a budget? Stores like Topshop and ASOS also stock studded gloves at a fraction of the cost. Just take a look at these studded leather gloves from ASOS.
7

Coloured Gloves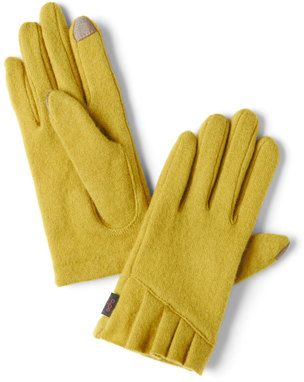 Add a pop of colour to your outfit with some colourful stylish gloves. It doesn't matter if they're made from wool or leather, just make sure they come in colour! These gloves from Modcloth not only come in an on-trend chartreuse colour, but they also feature silver tips that let you use your touch screen phone. Genius!
8

Woven Leather Gloves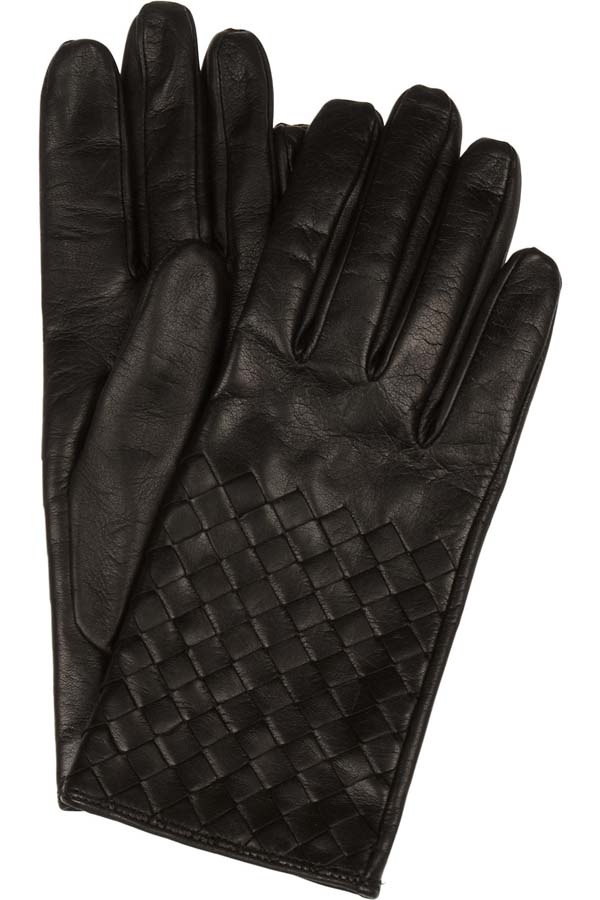 Woven detailing gives a basic glove a bit of a twist. Designer brands like Burberry and Bottega Veneta all do the woven glove look extremely well. While the Bottega Veneta version pictured here will set you back close to $400, you can still find stylish alternatives in chain stores like Topshop.
This winter, take inspiration from these stylish gloves. While plain gloves are a staple, think about switching things up with subtle embellishments or fun cut out details. Which of these stylish gloves do you like best?
Top Image Source: bootlovers.typepad.com