There are plenty of different ways to wear oversized clothes without looking like a bag lady. Come winter, oversized clothes always seem to find themselves on the fashion radar. While extremely cozy, the oversized trend isn't always the most flattering. Whether you're donning a high-fashion oversized coat or a casual baggy sweater, stay on the right path this season by checking out these stylish ways to wear oversized clothes.
---
1

Fit the Rest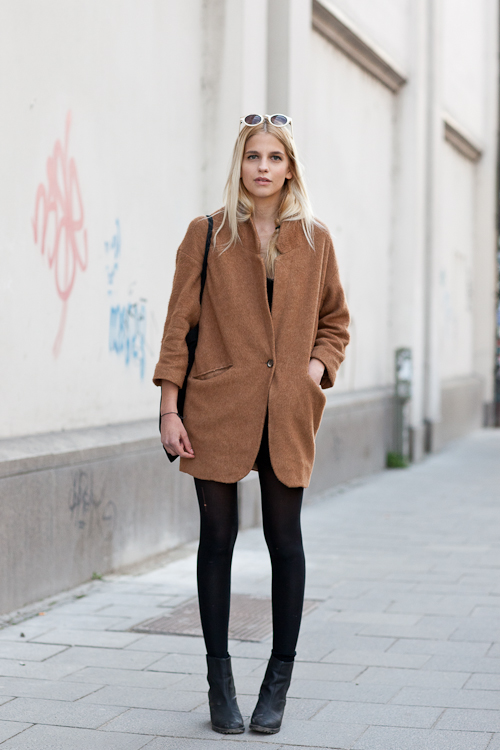 When looking at ways to wear oversized clothes, it all comes down to balancing out proportions. Generally, the baggier the top or sweater, the more fitted the rest of your outfit should be. Skinny jeans and leggings are great casual pairings, while a fitted skirt or cigarette pants are dressier options.
---
2

Short Hemlines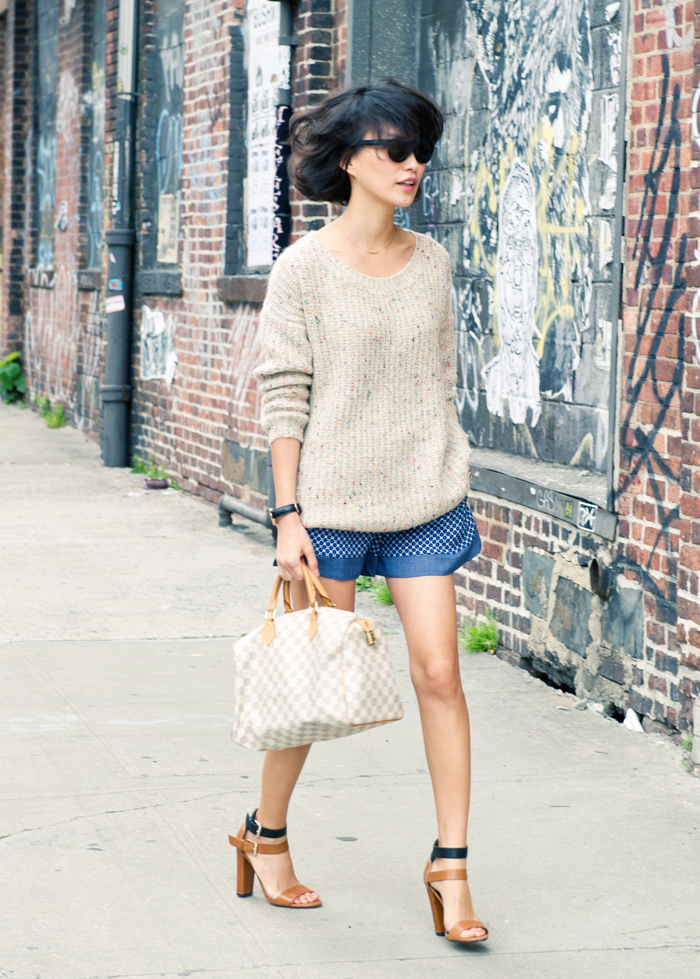 Balance out oversized jackets and sweaters by teaming them with short skirts or mini skirts. A shorter hemline will hopefully offset the volume on the top half. Also, avoid any potentially awkward "is she or isn't she wearing pants" moments by making sure you can see the hem of your bottoms from underneath your oversized top half!
---
3

Cinch It in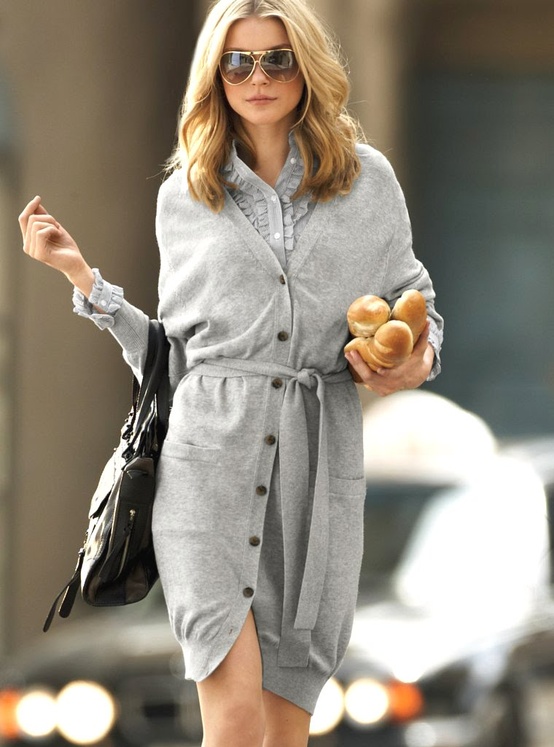 Give a baggy cardigan some shape by cinching it in at the waist. Pick a wider or sturdier style of belt, rather than a skinny style, especially if the material you're wearing is thick. When it comes to ways to wear oversized tops this way, keep the rest of your look streamlined with some skinny jeans and simple ankle boots.
---
4

Stick to a Limit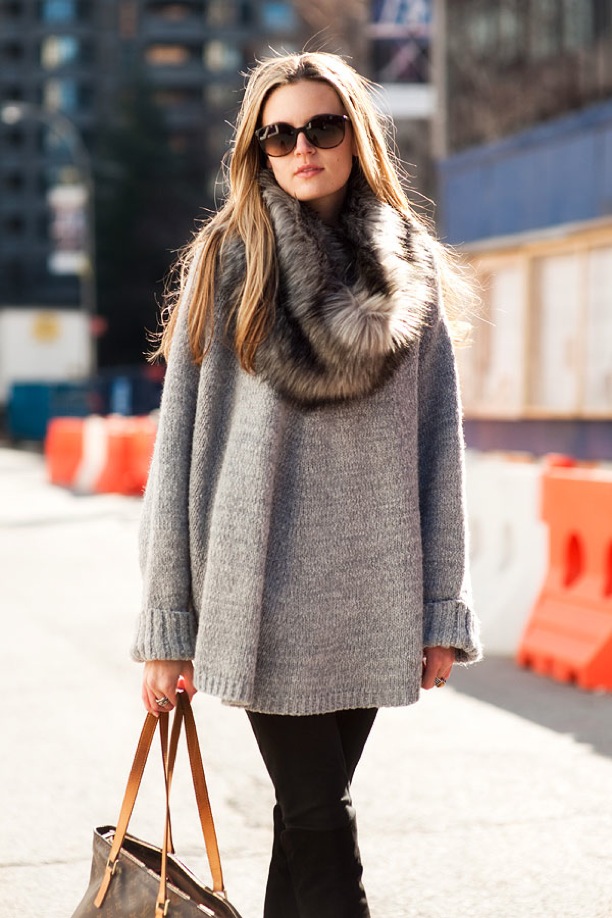 Sticking to one oversized piece of clothing per outfit is also a smart tip for keeping things strictly stylish. Make it the statement piece, whether it be an oversized cardigan or boyfriend blazer. This tip also fits into the idea of playing with proportions and balancing out your outfit.
---
5

Try Different Textures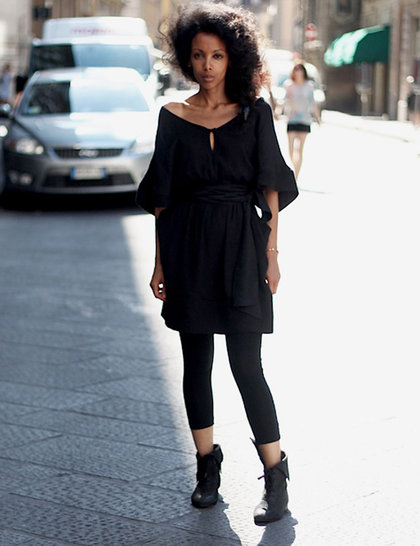 Knits and thick fabrics can look baggy and heavy while fabrics like chiffon and silk can come across as 'flowing' and 'ethereal'. One of the easiest ways to wear oversized clothes is to start with a lightweight oversized top or dress teamed with leggings or skinny jeans. Add a bit of structure with a blazer and you're good to go!
---
6

Add Height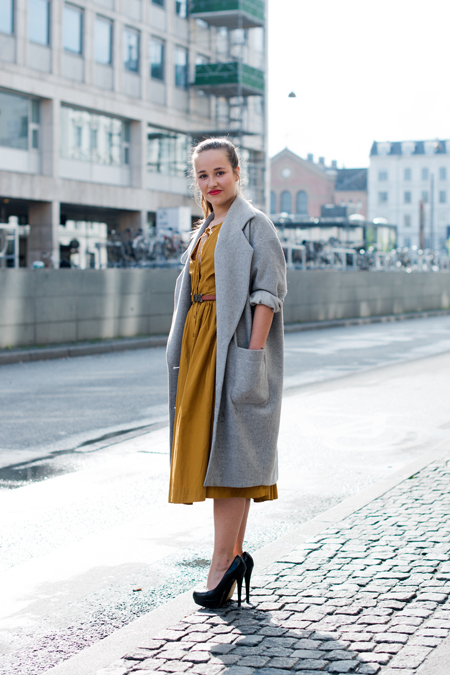 This season's on-trend oversized coat can seemingly swallow up your figure. Pop on a pair of heels to help lengthen out your silhouette as well as restoring a sense of proportion to your oversized outfit.
---
7

Lower It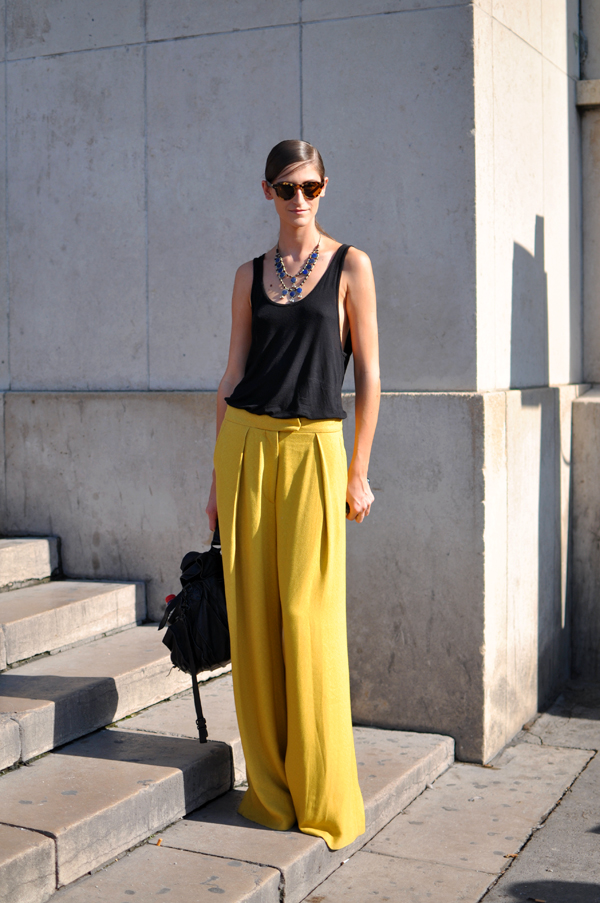 When looking at ways to wear oversized clothes, a lot of the focus has been on oversized tops and jackets. However, you can also get away with wearing the oversized trend on your lower half. 'Oversized' pants in the style of wide-legged pants, palazzo pants, and boyfriend jeans are all stylish options this season. Pair them with fitted tops and simple shoes for a statement making look.
---
8

Experiment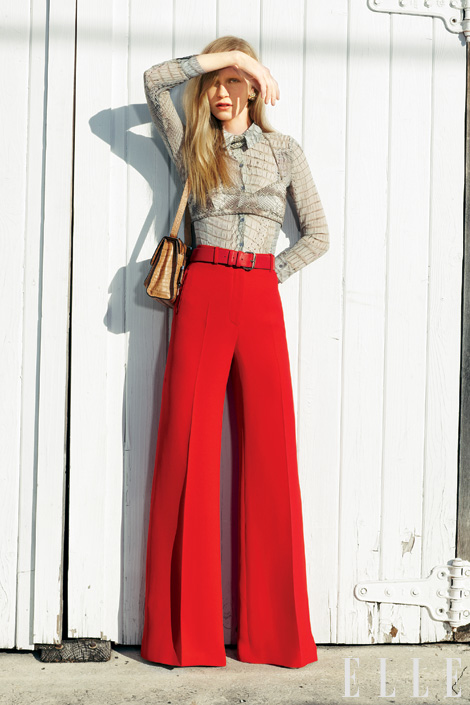 The key to making any look work is to experiment. What suits one person may not necessarily suit the next so trying out different looks will help you figure out what is best for you.
You'll also find that when it comes to ways to wear oversized clothes, it's usually best to stick to clothes designed to be oversized rather than something a few sizes too big. When you get the formula just right, oversized clothes can look at the height of chic. Have you got a tip or sure-fire way to wear oversized clothes stylishly?
Top Image Source: dailymail.co.uk
More
---
Popular
Recent