Knowing how to style a motorcycle jacket successfully can come down to a number of factors. Fit, colour, cut, and style can all play a part in just how to style your motorcycle jacket. The motorcycle, or biker, jacket is a fashion favourite and perfect for pulling off an urbanite look. The asymmetrical front, zipper details, cool oversized collar – this style of jacket just screams city chic! Want to know how to style motorcycle jackets successfully? We've got you covered!
---
1

Find Your Fabric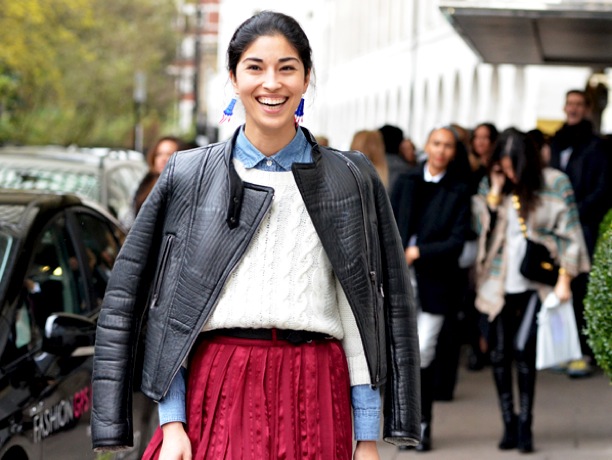 Leather motorcycle jackets are probably the most common of the lot. They're the original and, some would argue, the best. However, this popular style of jacket can also be found in fabrics such as denim, silk, and cotton. When looking at how to style a motorcycle jacket, take the fabric into account. Leather is perfect for working a model-off-duty approach, faded denim is far more casual, and softer silks are perfect for pulling off more feminine looks. You can read more about leather jackets to decide if you want to make the investment.
---
2

Balance Textures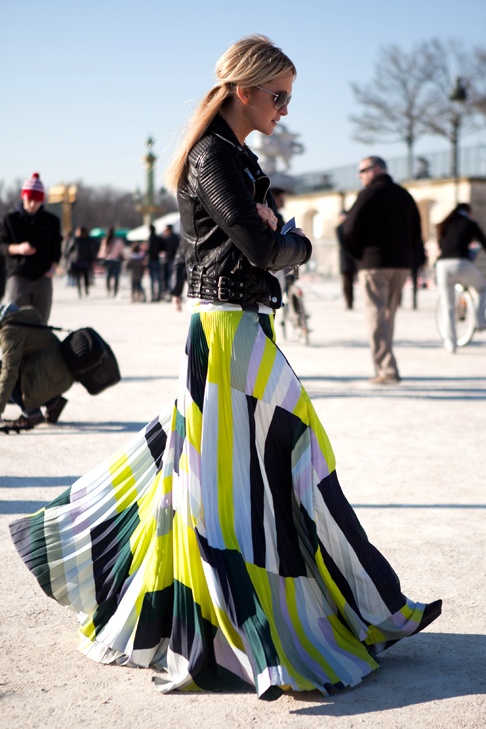 Take different fabric textures into account when putting together your outfit. The combination and balance of textures can work to create different trends and aesthetics. For example, balance out any heavy leather or denim jackets with floaty cottons and silks to embrace a feminine edge. Alternatively, you could keep it all rock'n'roll with an entirely leather and denim outfit.
---
3

Find Your Fit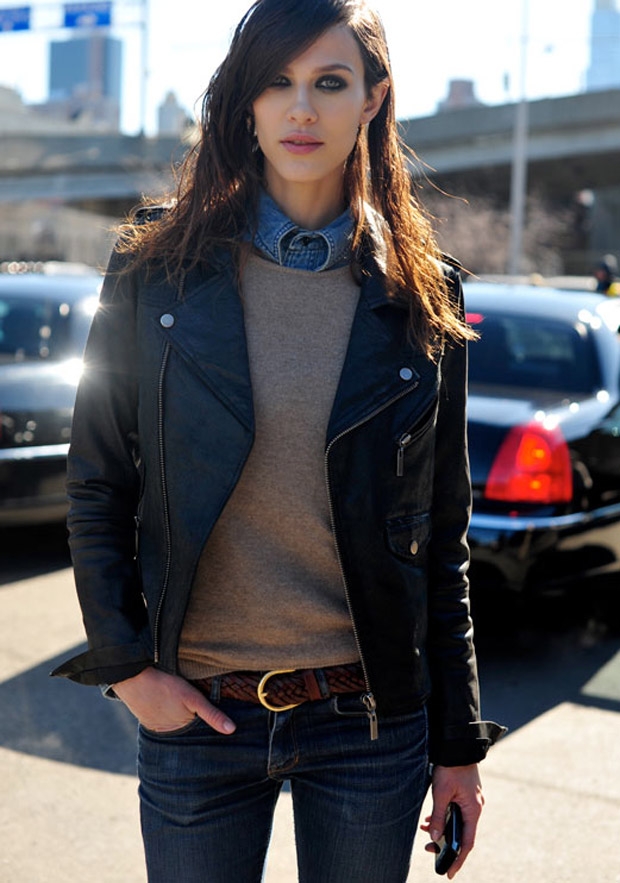 Like any other jacket, getting the right fit is crucial when it comes to how to style a motorcycle jacket. Make sure that you can zip the motorcycle jacket up properly so you can have the option of wearing it open or shut (hint: both are extremely stylish). Slim, fitted styles are perfect for working a contemporary look while oversized, 'boyfriend' fit jackets can look more 1980s punk.
---
4

Try Colour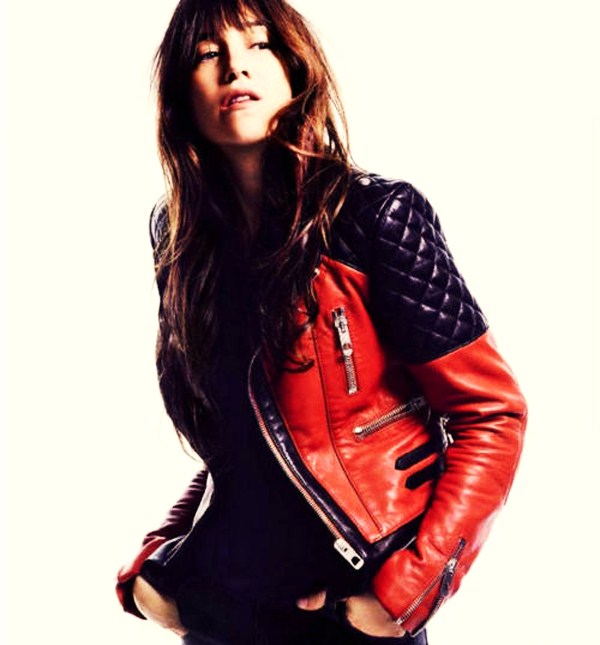 Incorporate some of the hottest colour trends into your outfit simply by switching your neutral motorcycle jacket for a coloured one. In spring and summer opt for pastel shades and when transitioning into winter try out a bright primary colour or rich autumnal hue. If you want something timeless, you can't go past basic black but know that tan, caramel, and nude colours can be equally versatile.
---
5

Make It Season Appropriate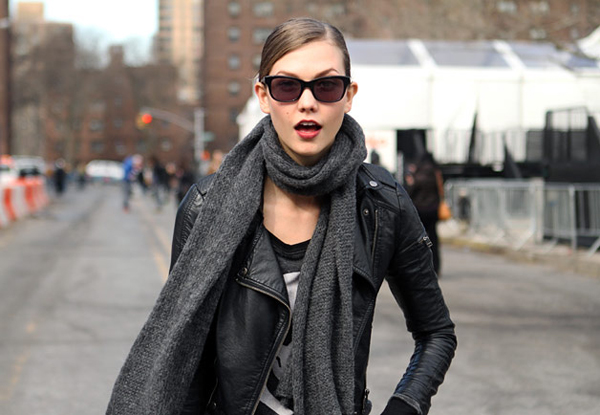 Motorcycle jackets are a favourite for transitional dressing. They look great when worn over summer clothes but provide warmth against slight chills. When looking at how to style motorcycle jackets, make it last all year round. How? In winter try thicker fabrics like fleece and wool, and maybe even a shearling lining. In the summer, wear a lightweight jacket or try a motorcycle vest instead.
---
6

Get Personalised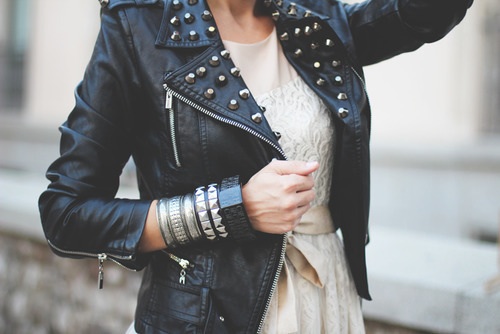 If everyone's wearing a motorcycle jacket, what's to set you apart from the crowd? Try picking up a cheap jacket and go all DIY on it. Studs, badges, and fabric patches are all ways for you to personalise your motorcycle jacket in a truly unique way.
---
7

Play with Proportion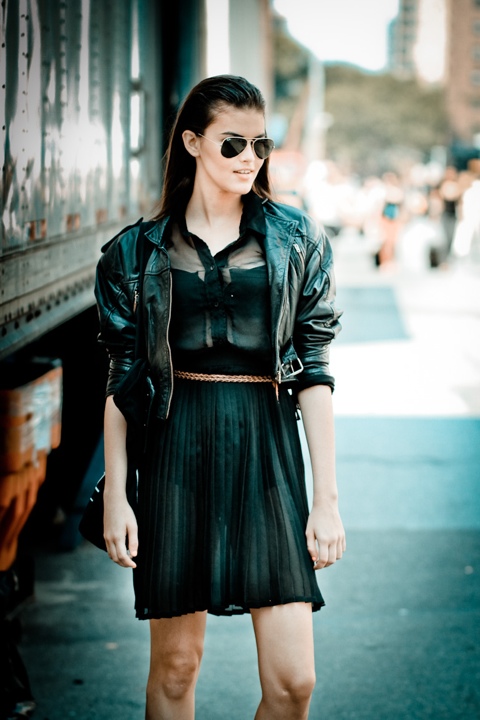 Consider the hem length when it comes to how to style a motorcycle jacket. Most motorcycle jackets end at the natural waist, which makes them perfect for teaming with dresses and pants. However, if you're wearing high waisted garments, try a cropped style as this will show off your waist and help maintain that cinched silhouette.
---
8

Make It Unexpected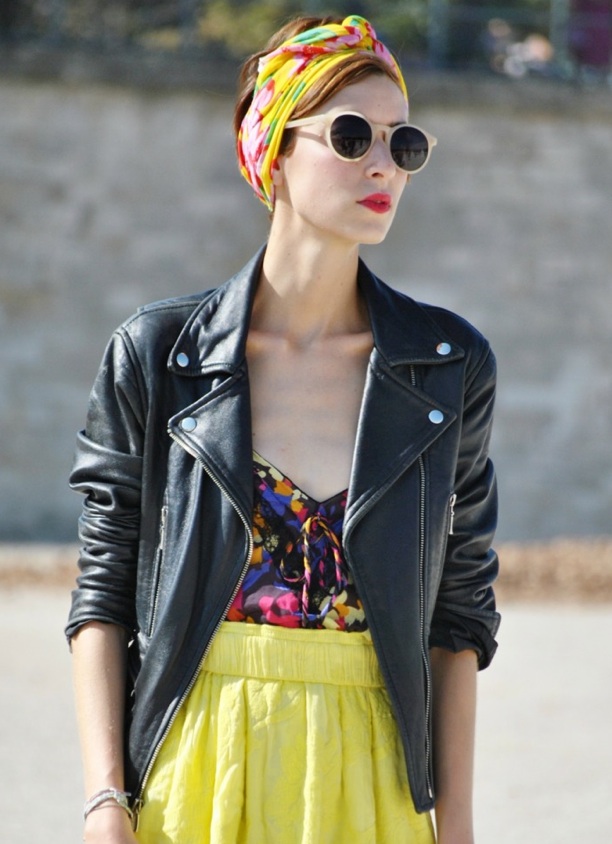 If you're willing to break conventional dressing codes, try wearing your motorcycle jacket somewhere unexpected. For example, wear it over a cocktail dress for some edgy take on evening wear. Just make sure the rest of your look is polished to balance out the casualness of your jacket.
These are just some things to consider when looking at how to style a motorcycle jacket. The motorcycle jacket is a wardrobe staple and can be worn with anything from jeans and a tee to a floaty floral dress. Are you a fan of the motorcycle jacket? What are your best tips for how to style a motorcycle jacket?
Top Image Source: stylesaint.com
More
---
Popular
Recent