Fashionistas may have negative things to say about their large sweaters, but let me say that with a few adjustments, there are lots of fantastic ways to wear over-sized sweaters. In fact, your over-sized sweater can be the most fashionable item for fall. It is possible to wear an over-sized sweater and not feel like a shapeless balloon with a few simple tricks. Thousands of fashionistas love their cozy, comfortable sweaters and wish they could weather the cold months in style, and they can! Read onward to my tips on 7 amazingly stylish ways to wear over-sized sweaters that advance you from frumpy to fantastic.
1

Belting It with Style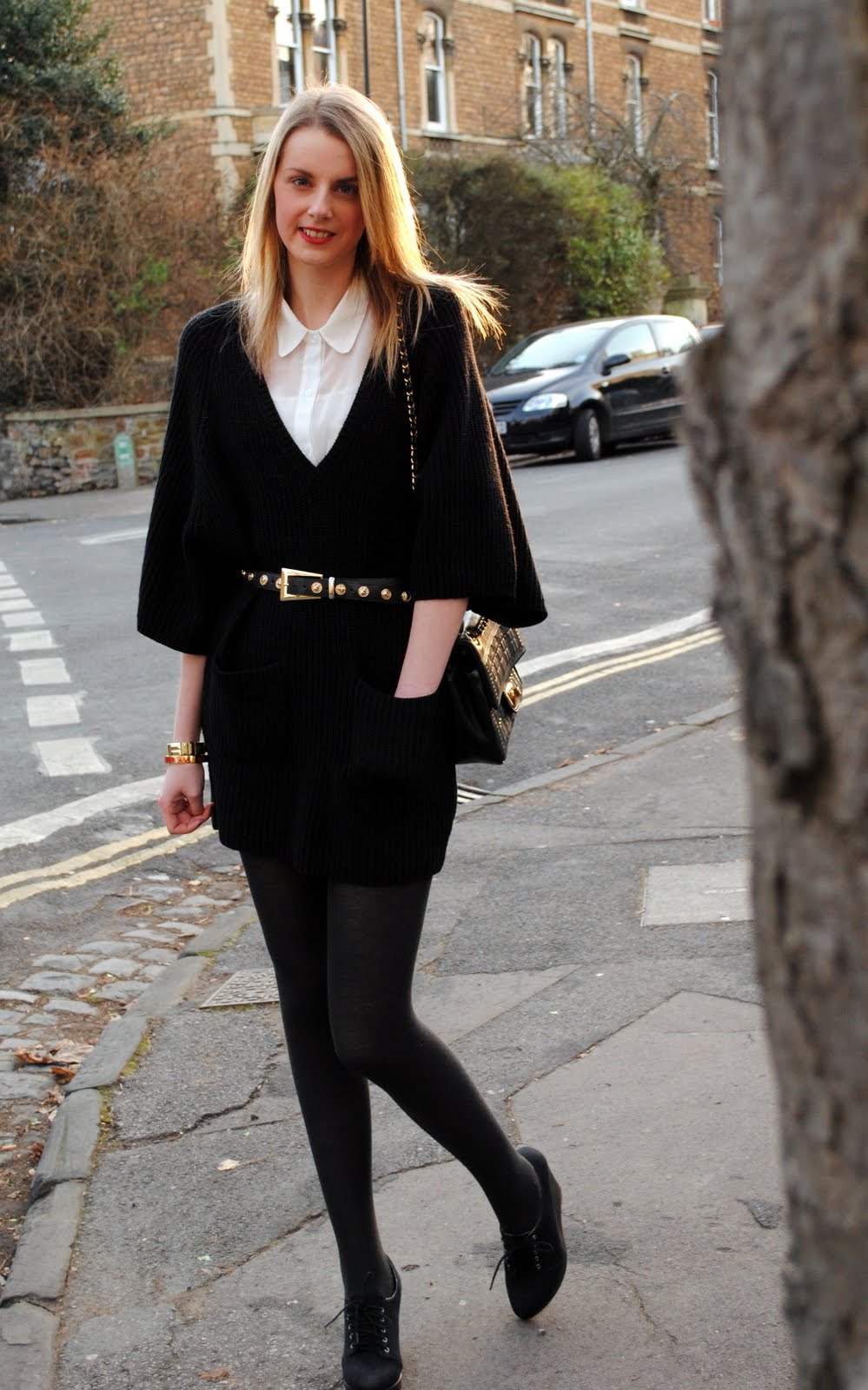 The best ways to wear an over-sized sweater involve giving it shape. You need to shave off some of the bulk of the sweater by cinching it around the waist. The best way is with a nice thick belt, preferably a wide one with a trendy look that makes a statement and matches the color scheme. For example, if your sweater has a woolly knit, the entire look would look more cohesive with a plait belt.
2

Leggy in Cropped Pants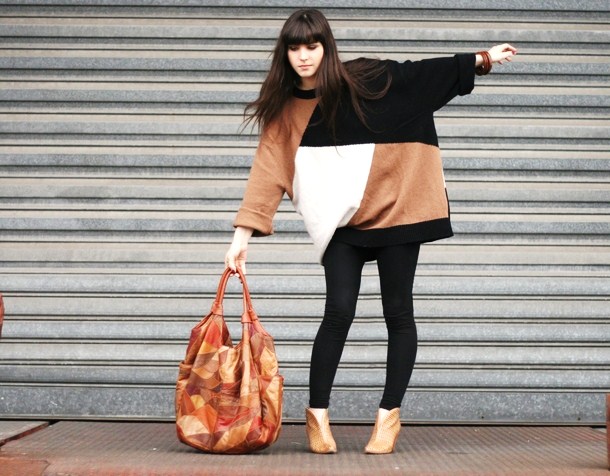 Skinny, cropped pants make your legs look slimmer, more so when you wear a baggy sweater. Create equilibrium in your look by pairing cropped pants with an over-sized sweater. Oh, you can have so much fun with this tip! Team a sexy printed cropped pant with an over-sized monotone sweater or a vibrant colored sweater with bold cropped pants. If it is not too cold, you will look amazing in sexy pumps, or for colder climates, select cozy socks with trendy boots.
3

Flaunt a Micro Mini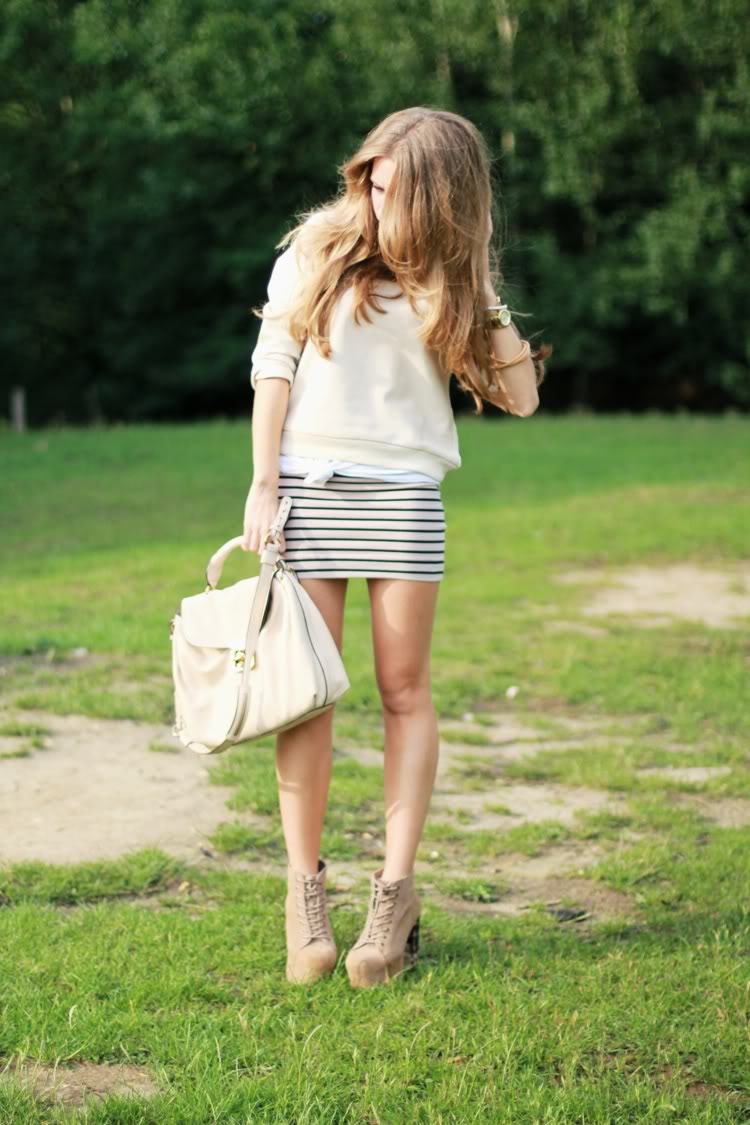 The key to pulling off this must-try style is in the way you wear the micro mini and the sweater. It's vital that the mini skirt is part of the symmetrical line of the silhouette. Far more fashionable that way! Tights and pretty boots will complete your ensemble.
4

Collar It Chic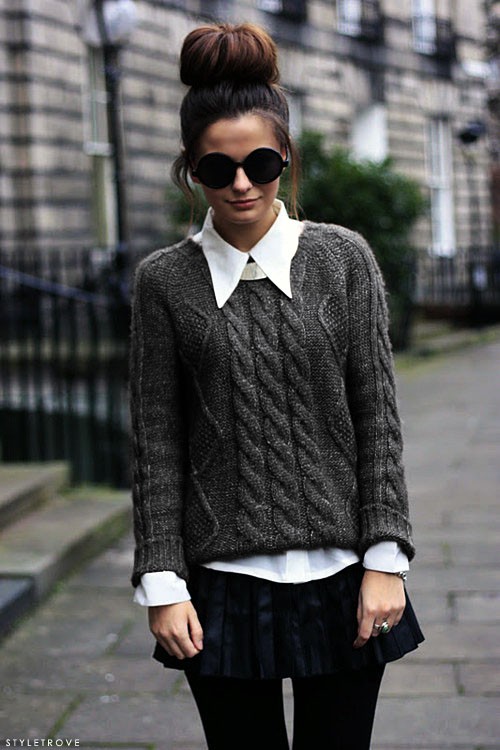 Layering provides a super stylish way to wear an over-sized sweater. Infuse some class into the imagery of your over-sized sweater with a collared shirt worn underneath. Find collars with prints, studs or a unique shape to increase your cuteness level.
5

Tights for Showing off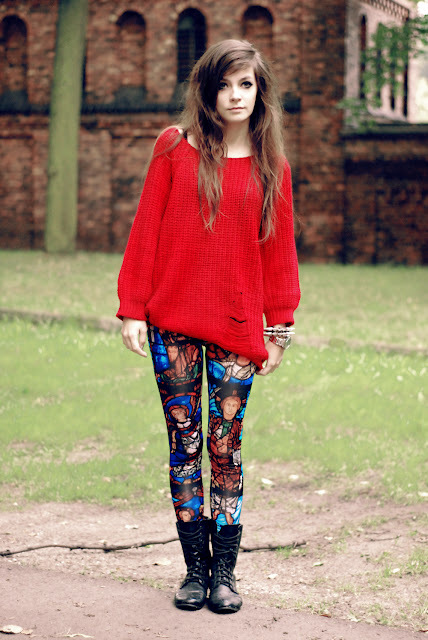 Leggings and tights are the fashion-forward items to permeate an over-sized sweater with your personalized style. Their numerous patterns and colors leave you with enough choices to create fairly "new" looks every day. Want a touch of elegance? Beautifully patterned tights are for the girly girl. Thinking edgy? Opt for leather tights. Leggings and leg warmers are perfect for those who are fans of the '8Os look.
6

A Scarf Makes a Difference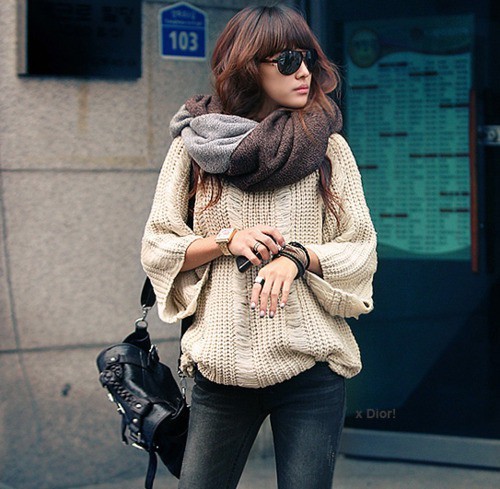 For a cold winter day, wrap a pretty scarf expertly around your neck. The stylish colors will draw attention to your face and away from the heaviness of your sweater. Your sweater and scarf combo must complement each other in some aspect. If you're wearing a trendy black/white striped sweater, choose a scarf in grey or blue. Bold scarfs induce color on a one toned sweater or contrast for a hip overall look.
7

Pencil Skirts Are Always in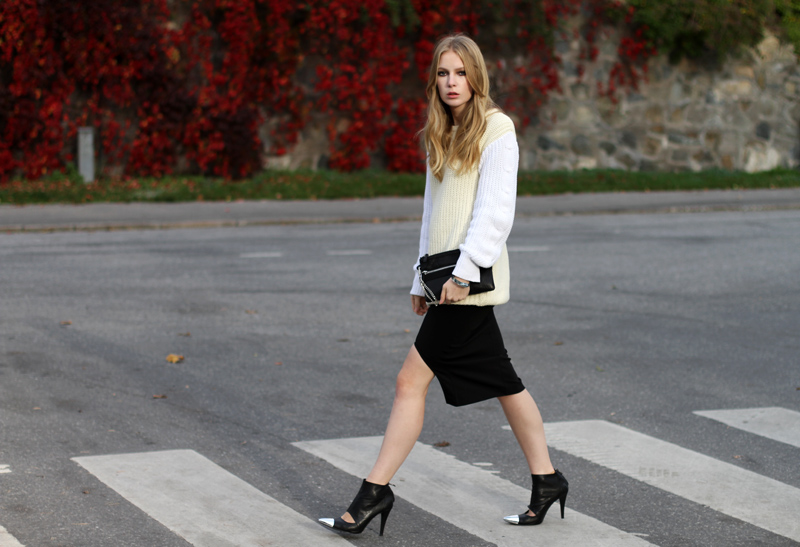 When you're looking for fabulous ways to wear an over-sized sweater, it's all about the silhouette. Wear a fashionable pencil skirt under the sweater for a balancing effect that focuses on the skirt's sleekness and lines. It is uber-stylish!
Since there are so many ways to wear an over-sized sweater, don't be afraid to go big! I would love to know what tips you have for wearing your comfortable sweater? Do you plan on stepping out in leggings or a mini-skirt? Let me know in the comment section. Sweaters bring the warmth, stylishness and versatility that every woman wants, and with my tips – your over-sized sweaters will earn massive praise, just like the celebrities who regularly dash off in them.
Top Image Source: andpop.com