Whether you watch Fox's hit TV show "New Girl" or have seen her band She & Him in concert, you've noticed that Zooey Deschanel looks stunning in everything she wears. From Peter Pan collars to A-line skirts, Ms. Deschanel is never afraid of trying new things, regardless of whether they are trending or not. Her impeccable taste in retro clothing can be attributed to her love for past eras; her vintage finds often have her shooting to the top of every best dressed list. With these fabulous alternatives, you won't have to be a movie star to emulate these trendy Zooey Deschanel looks!
---
1

Modcloth's "through a New Lens" Sunglasses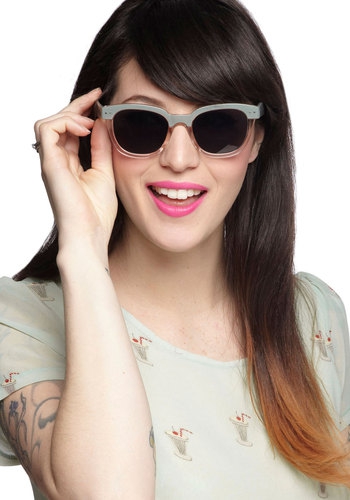 It makes me happy knowing that Modcloth makes it very simple to steal the top Zooey Deschanel looks. I believe that this is an exact match to the sunglasses she was spotted wearing in L.A. At such a modest price, I love that Zooey knows how to appreciate a good deal!
---
2

"Red, White and Cute" Dress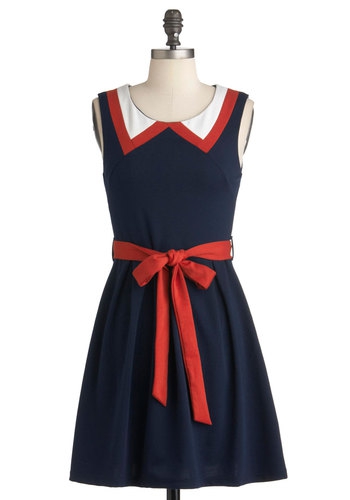 This is another lovely find from Modcloth that was also featured in "New Girl." The patriotic color palette complements all skin tones while the shape of the dress will accent your best features, making this an even better excuse to buy this dress! I own this dress and will freely admit that it was one of my favorite buys.
3

Kate Spade "Mariella" Dress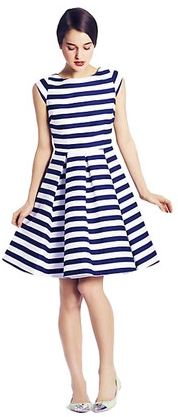 When I first watched Zooey Deschanel's self-directed music video for her band's single "I Could've Been Your Girl," I couldn't help but fall in love with her striped Kate Spade number. Although the silhouette of the "Mariella" dress looks very flattering, it comes with a steep price of about $448! Modcloth's "Monochrome for the Weekend Dress" is sold at a much cheaper price of $88. Keep your eye out on your next trip to Forever 21 because my friend managed to stumble upon a striped fit & flare dress that does the same trick for $14!
---
4

Kate Spade "Celina Dress"

Zooey Deschanel sported this trendy look to the Screen Actors Guild Awards. The best part about imitating the "Celina Dress" from Kate Spade is that you only need two basic items that may already be in your closet! Grab your closest black tank top and either pair it with a lookalike skirt from Modcloth or another retailer, or a striped skater skirt for a fabulous alternative that will be hard for others to spot! JCPenny's "Helene Blake Pleated Fit and Flare" dress shares similar detailing as the Kate Spade dress but is unfortunately sold out; check eBay to see if any of the dresses are floating around.
---
5

Juicy Couture "Frankie" Crossbody Bag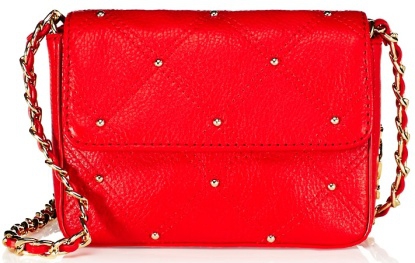 The striking red color of this bag is so fun. With alternatives from Forever 21 that bear a resemblance to the original, this shows that this cute look is both inexpensive and versatile!
---
6

Vintage Chanel Quilted Shoulder Bag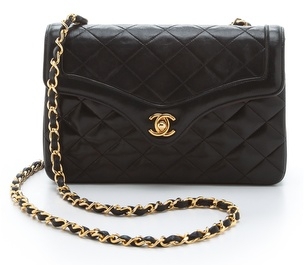 Zooey has been seen wearing this bag both on her way to the "New Girl" set and in a few episodes! Similar in appearance to the previous bag mentioned, I love the contrast that this bag can provide to a brightly colored outfit. Again, you can find alternatives at Forever 21 for fractions of the cost.
---
7

"Sheldrake Optical Eyewear" by Oliver Peoples

I love that the trend of wearing glasses is still going just as strong! For a fabulous alternative to character Jessica Day's spectacled look, try shopping at Urban Outfitters and Forever 21. You are bound to find a similar pair for less!
---
8

NARS "Manhunt" Lipstick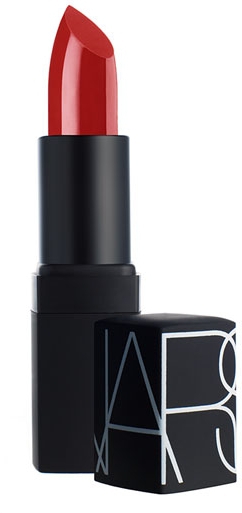 I am obsessed with obtaining lipstick in every shade of red, something that Zooey Deschanel seems to share. The only difference is that I turn to drugstore brands such as items you can find at Walgreens for similar luminous shades. I can attest to the fact that lipstick brand Wet N Wild is not only long-lasting, but is also a great way to steal this iconic look for less!
---
9

"Vernis" Flats by Chanel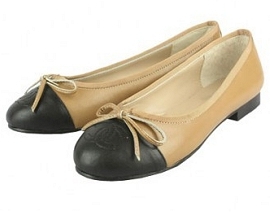 Zooey Deschanel is known and praised for her expansive shoe collection. She seems to be a huge fan of flats that come in a variety of fun and flirty colors. I love that she wore these neutral-toned flats for a FOX appearance! There's an alternative from ASOS that is affordable and can also dress up any outfit!
With so many options available at the tips of your fingers, it is really easy to dress like your favorite stars! The best part is that you no longer have any reason to spend an obscene amount of money to do so. What is your favorite find inspired by fashionista Zooey Deschanel?
More
---
Comments
Popular
Recent