When I think of amazing fashion icons that paved the way for the fashion industry, many names come to mind. It is no surprise that people such as Audrey Hepburn and Billie Holiday have constantly been hailed as some of the greatest style innovators of all time. In the world of fashion today, the modern generation of fashionistas are often celebrated for their bold yet trendy choices, instantly becoming household names. With these stars using every opportunity to show off their creativity, this list of amazing fashion icons will be sure to inspire your own closet!
---
1

Janelle Monáe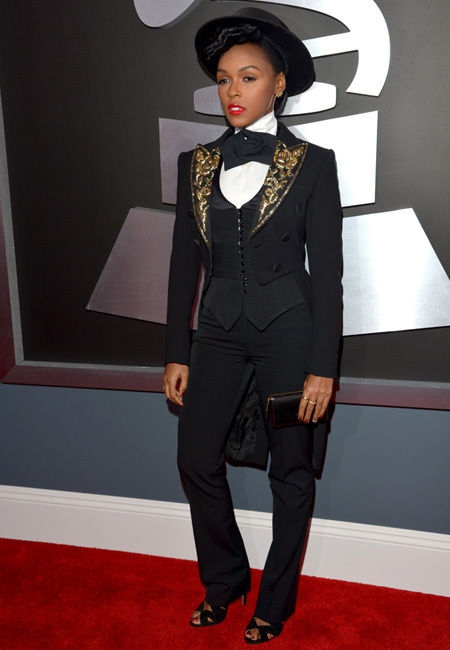 Known for her signature sleek look of pressed suits, Ms. Monáe is one of the amazing fashion icons that you should look out for. Janelle Monáe's taste in fashion is impeccable, as seen from her love of tuxedos in daring and stylish cuts. When asked about her defining fashion sense, Monáe stated "I feel like I have a responsibility to my community and other young girls to help redefine what it looks like to be a woman. I don't believe in men's wear or women's wear, I just like what I like. And I think we should just be respected for being an individual." I envy her ability of being so collected and fashion forward!
---
2

Zooey Deschanel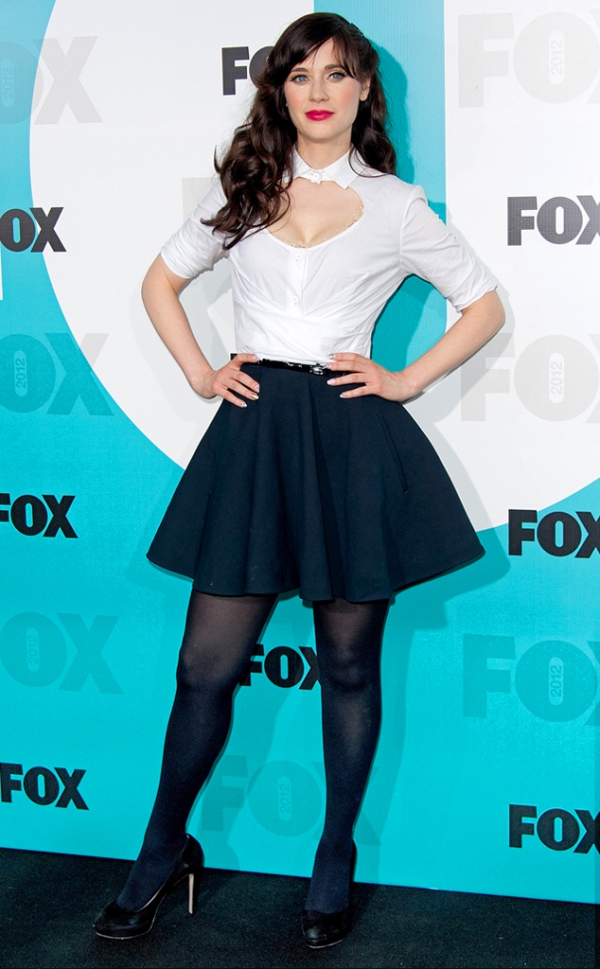 Many people will agree that Zooey Deschanel needs no introduction when it comes to style. Dabbling in timeless eras such as the 1960s, Zooey always manages to dazzle the red carpet with her vintage and figure-flattering finds. I often cite Zooey as the biggest influence on my closet because of how effortless her looks are to imitate. I credit her for bringing wide-acclaim to fun and flirty a-line dresses by pairing them with sleek tights and Mary Janes, the combination thus creating a classic look.
---
3

Rashida Jones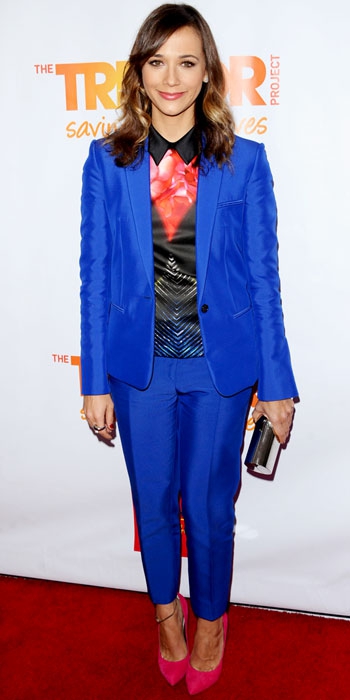 One of my favorite reasons for watching the critically-acclaimed show "The Office" was the lovely ensemble of brilliant and hilarious actors. However, another perk was having the excuse to keep up with the actors' lives career-wise, leading me to instantly fawn over Rashida Jones' daily wardrobe. Rashida is known for her glamorously laid-back style; I love how she pairs menswear with more feminine pieces. Only she can make casual look so good!
---
4

Taylor Swift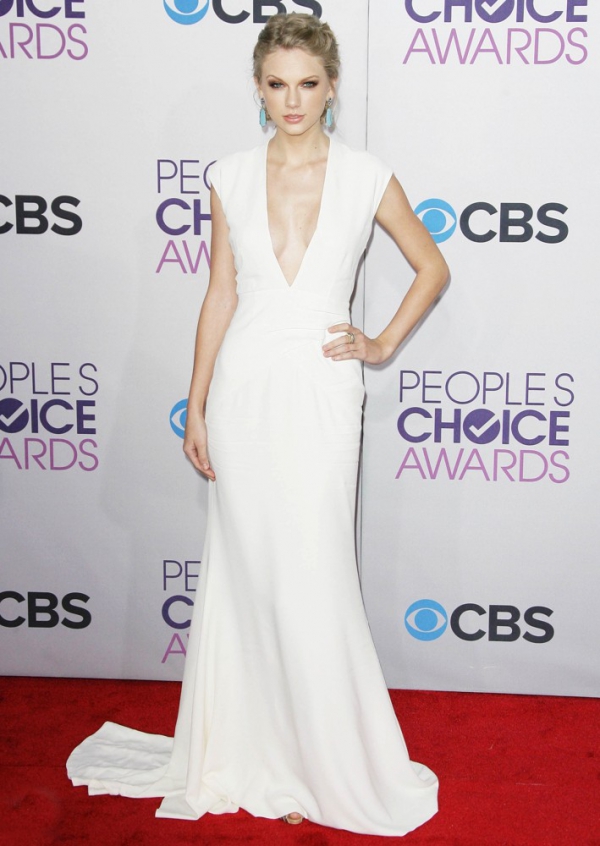 Although I am not really invested in her music, I will be the first to admit that Taylor Swift's retro style has certainly caught my attention. She has an amazing eye for detail, often sporting preppy crew-neck sweaters with vintage high-waisted shorts; I am utterly obsessed with the way she remixes her outfits with her expansive oxford shoes collection!
---
5

Zoë Saldaña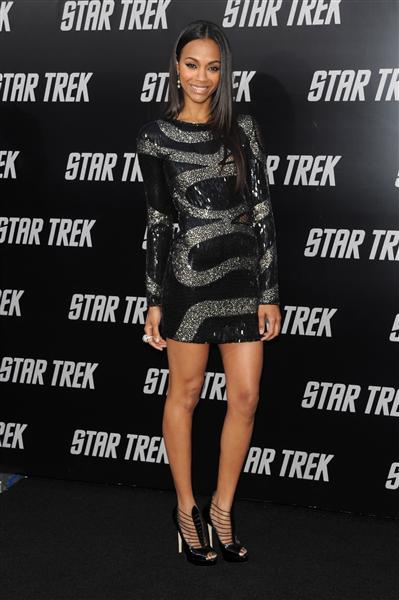 Zoë Saldaña's adventurous and daring side coincides with her eclectic taste in fashion. This Latin beauty is constantly praised for her edgy and chic style; I love that she is a fan of dramatic silhouettes and intriguing fabrics.
---
6

Jennifer Lawrence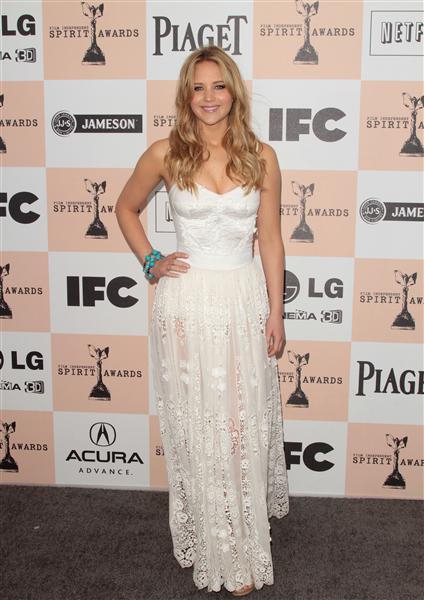 The always beautiful Jennifer Lawrence is quickly making a name for herself as one of the best dressed stars of 2013. Her style complements her laid-back attitude; she somehow always manages to make casual maxi skirts and dresses look elegant! She is also excellent at adding minimalistic details to sophisticated pieces when gracing the red carpet with her lovely presence.
---
7

Kerry Washington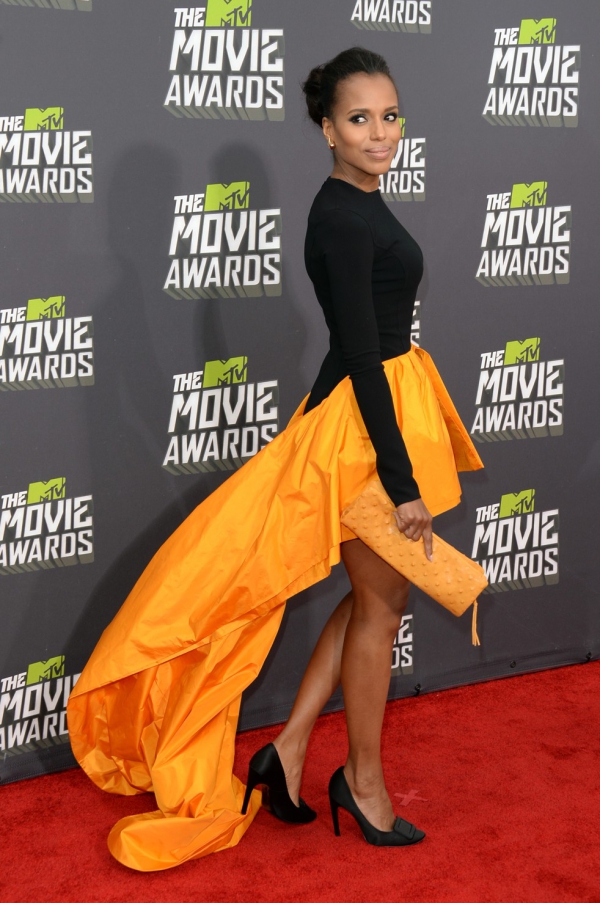 "Scandal" star Kerry Washington is never afraid to embrace intricate designs both in and out of the Hollywood limelight. I love that she is a pro at choosing bold colors that accent her natural skin tones.
---
8

Selena Gomez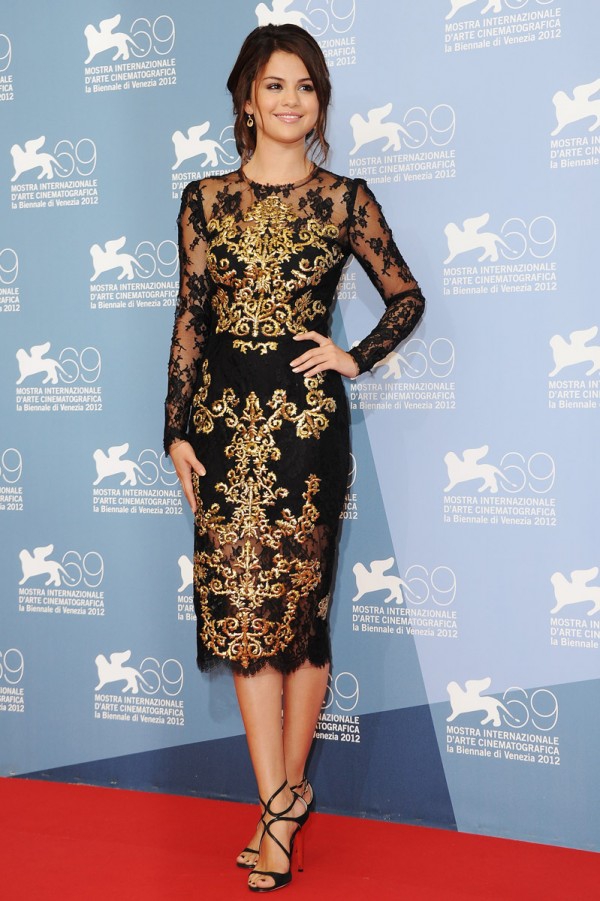 Ever since her Disney days, I have enjoyed watching Selena Gomez's style develop over the years. She effortlessly switches between fun, flirty and jaw-dropping pieces to more "tomboyish" outfits and manages to make it all look stunning! You should definitely keep an eye out on her growing (and affordable) K-mart clothing line, "Dream Out Loud."
---
9

Oprah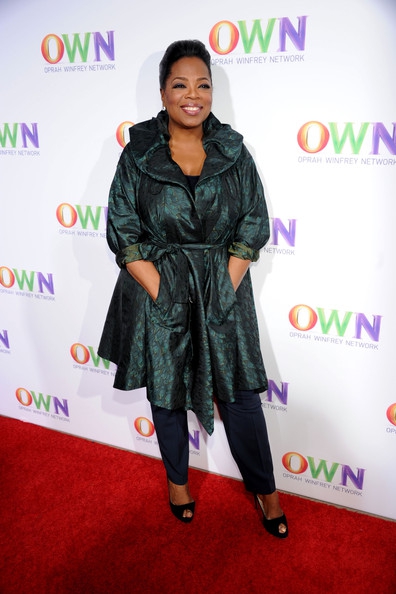 Last but not least, I admire the queen of media for always exuding confidence in everything she wears. From her fabulous pant suits to her stunning gowns, Oprah certainly knows how to choose the best outfits to accentuate her lovely features.
While the fashion choices of many celebrities can be attributed to their fabulous stylists, the overall point is that most of their looks are simple to emulate! You don't need to spend a lot of money to stay on top of these trends. Are there any style staples in your closet that were inspired by your favorite stars?
More
---
Comments
Popular
Recent