There are countless ways to rock the jumpsuit trend. No matter the season or occasion, there's always a look you can pull off by wearing one! Celebrities have been spotted rocking these trends and now you can too. Get excited! These are the best ways to rock the jumpsuit trend.
---
1

Statement-Making Patterns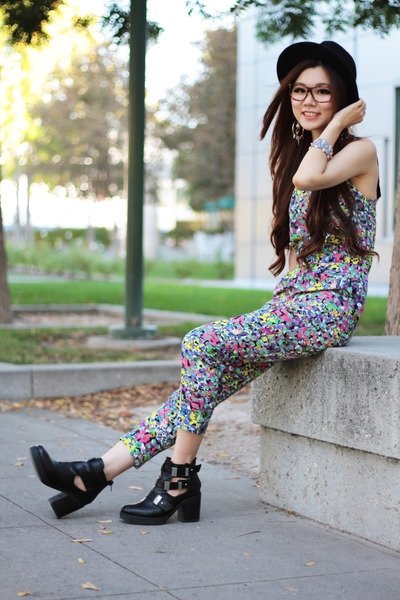 Summer was all about bold patterns. However, that doesn't mean you have to stop rocking the look this fall! If you want to wear you favorite summer jumpsuit, just throw a leather jacket over it. The jacket will give it a much edgier vibe and will totally make you look like you're dressed for the fall. This is one of the best ways to rock the jumpsuit trend this season!
---
2

Classy Black & White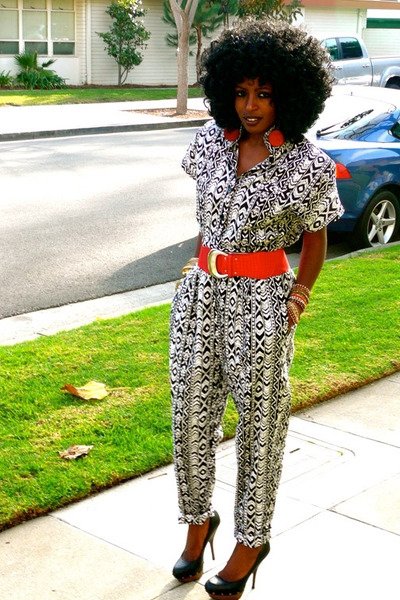 Do you usually wear a bunch of vibrant colors? Give those colors the day off and rock a jumpsuit in a statement-making black-and-white pattern! Keeping everything black and white makes you look very, very classy. It also gives you the opportunity to really glam up your makeup. Go for that red lip and really make them pop!
---
3

Pretty Panels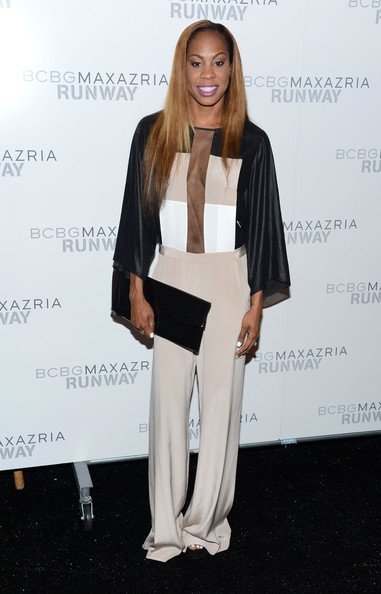 If you want to look chic without looking like you're trying way too hard, the paneled jumpsuit is for you. The panels really accent the look on the shoulder and pants and are really eye grabbing! My favorite celeb to rock this look is Amanda Seyfried. She always looks flawless and very put together! Try this look for any special occasion you have coming up this season!
---
4

Swoon-Worthy Drapes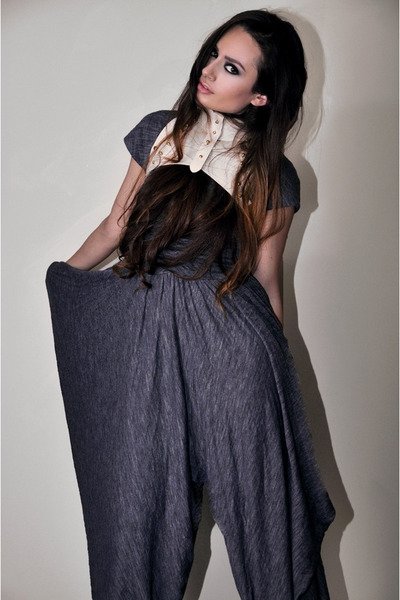 Usually, jumpsuits either land in the casual or dressy side. If you want the perfect balance between both, try a jumpsuit with soft drapes! It's comfortable to move in and keeps your look very easy-going. If you want to dress up the outfit, wear your hair in a cute sock bun. If you want to dress it down and be casual, wear your hair down in flowy locks. Either way, this is an adorable way to rock the jumpsuit trend!
---
5

Sultry Stripes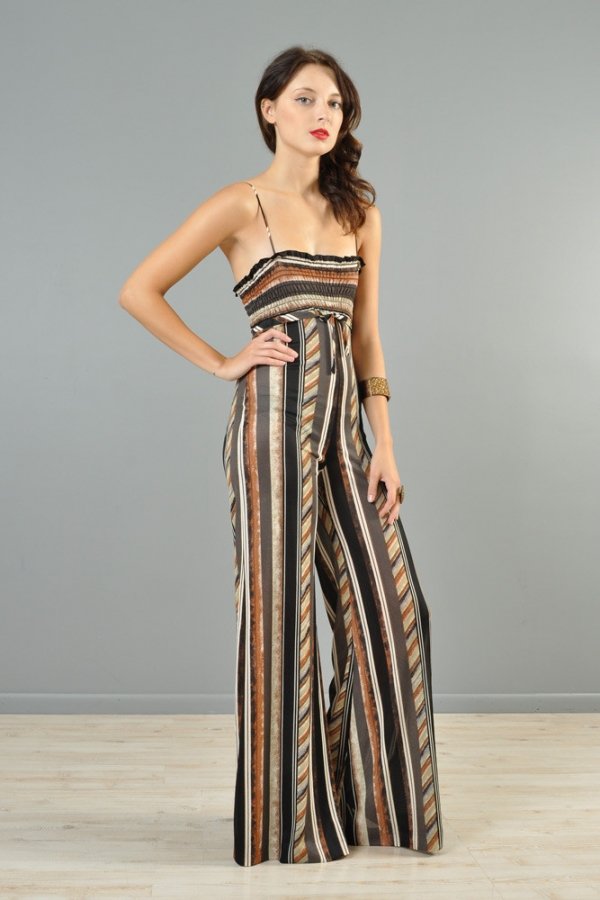 Stripes are one of the biggest prints this fall! Get in on the trend by rocking a jumpsuit with sultry stripes. The stripes elongate your body and make you look nice and tall! Pair the jumpsuit with simple black pumps for that extra wow factor. If you think the stripes are way too eye grabbing, layer a t-shirt with it. It'll give you an edgy vibe and still be just as cute!
---
6

Bring It Back to Basics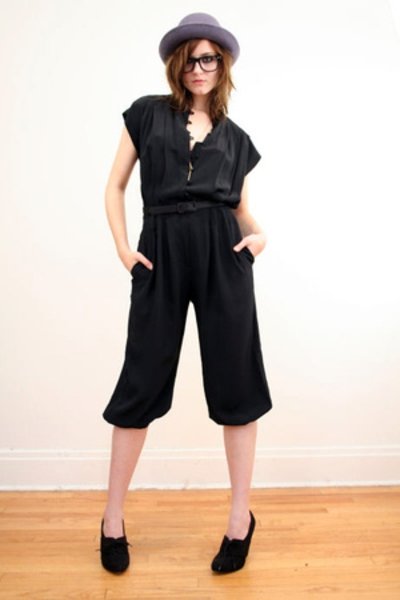 If you want something really sleek and chic, black is always the answer. Not only is the color slimming, but it's perfect for pairing with colorful accessories. If you want to look put-together and are running late for class or whatever your destination may be, a simple jumpsuit always does the trick. Keep your hair down and call attention to your face with a bold red lip! You'll look timeless, in no time.
7

Lace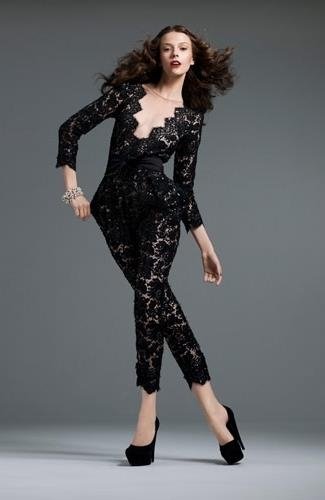 Lace really glams everything up! Depending on how you wear it, lace can make you look old Hollywood glamorous, or very rocker-ish! If you want to go for the rocker look, wear a black jumpsuit with lace side panels! If you want that old hollywood feel, wear a neutral colored jumpsuit with lots of embellishments! The jumpsuits really speak for themselves so keep the makeup at a minimum! You'll rock any event you go to!
Those are my favorite ways to rock the jumpsuit trend. Fashion is really timeless; there are always ways you can change up your look to fit the season/occasion. Have you rocked any of these yet? Which jumpsuit trend is your favorite?
---
Comments
Popular
Related
Recent