Prepare for a Nordic winter and stay chalet chic with these 7 ways to wear festive Fair Isle print. Even if you're not hanging out on the slopes this season, the conditions are perfect for sporting après ski's alpine look with festive Fair Isle prints you can bundle up to throughout the winter. This classic and festive wintry pattern isn't just reserved for high altitudes and ski hills, as urbanites are encourages to give their cold-weather wardrobes an Aspen worthy makeover to fight the cool chill. For black diamond level style, pile up on just the right mix of chunky knits, luxe layers, rich textures, furry accents and cozy woolen extras for best results when testing these 7 ways to wear festive Fair Isle print.
---
1

Stick to One Piece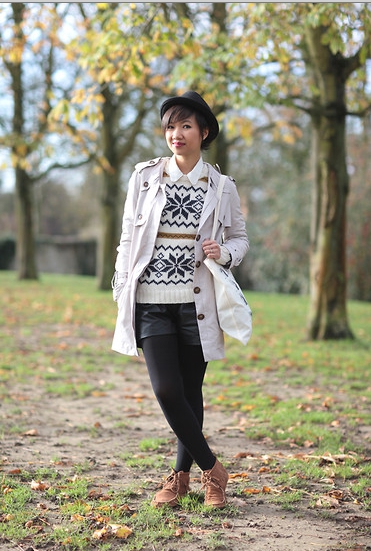 A little goes a long way when it comes to ways to wear festive Fair Isle print. Sticking to one piece per outfit means maximum impact without being overdone. Cozy up to a traditional Fair Isle sweater or cool contemporary leggings to give this festive print a modern makeover for the holiday season.
---
2

Pair with Solid and Basic Pieces

When wearing such a graphic piece like Fair Isle, make sure to pair this festive print with simple and solid basic pieces. Like most prints and patterns, if you're unsure of what to wear it with, always stick to classic pairings that will let your printed piece stand out in your ensemble. Wear a Fair Isle skirt with a solid knit sweater or a festive cardigan over simple skinny jeans.
---
3

Go Traditional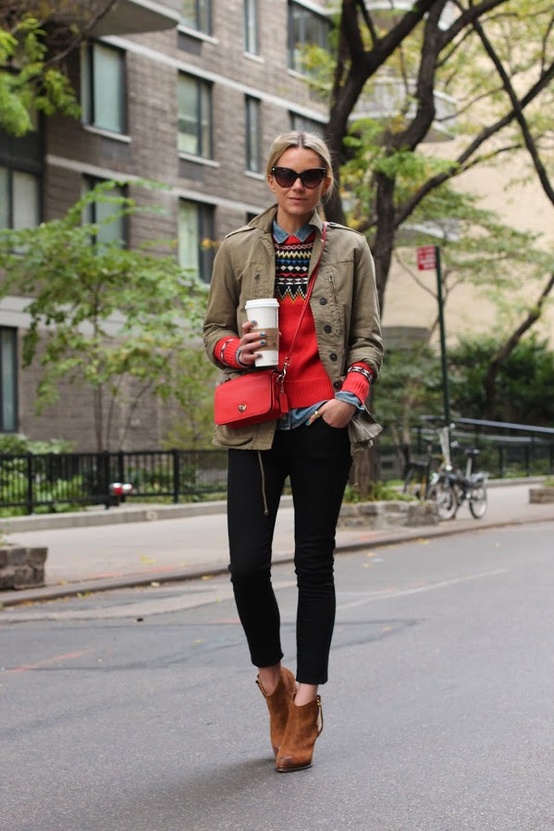 Take the traditional route with festive Fair Isle print by wearing a classic Christmas inspired sweater. Fair Isle print is best known for its use in festive sweaters but that's not to say they need to take part in that ugly Christmas sweater tradition. Look for modern color palettes in a retro print to create a contemporary twist on this old faithful favorite.
---
4

Pile on Layers

For an ultra-luxurious Nordic winter vibe, pile on the layers to complete your festive Fair Isle look. Winter and cold-weather wardrobes call for cozy extras so layer your Fair Isle piece with chunky knits, rich textures, furry accents and woolen pieces for best results during the seasonal chill.
---
5

Mix Festive Prints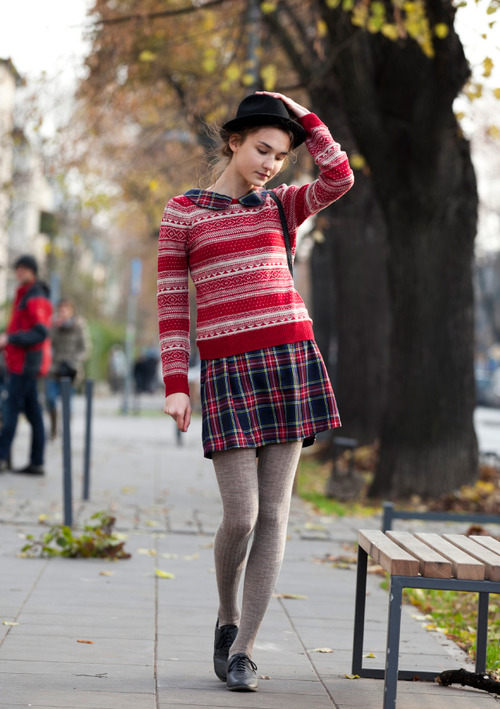 Print mixing is a hot trend for cold weather that adds visual interest to any holiday ensemble. Multicolored patterns and graphic designs in festive Fair Isle prints mean you can play with other assorted prints to add high-fashion edge to your ensemble. When mixing festive prints with Fair Isle be sure to stick to the same color family of your Fair Isle piece to achieve picture perfect style that works well together. Wear a classic festive Fair Isle sweater layered on top of a traditional plaid or tartan for cozy Christmas style.
---
6

Add Fur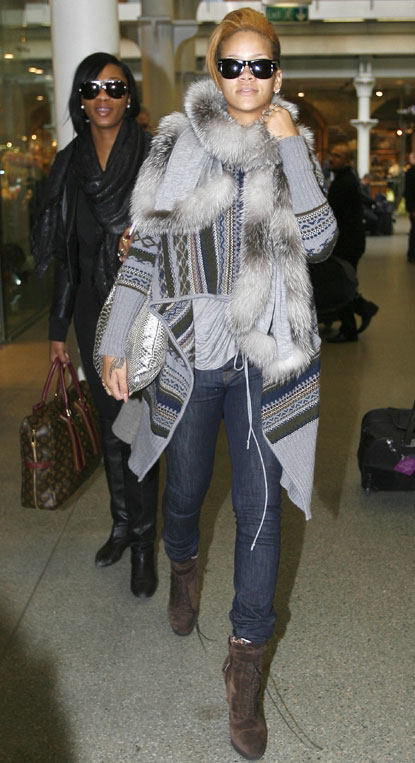 Embrace your inner snow bunny by adding rich and luxurious fur pieces and trimmings to your festive Fair Isle print. Fur adds glamour and a touch of elegance when combined with a multitude of pieces and is especially cold weather certified because of its thick and plush texture that provides warmth in winter. Wear your Christmas sweater with a sophisticated fur vest or leggings with fur-trimmed boots for an outfit worthy of the Aspen ski slopes. With fur trimmings, festive Fair Isle gets a chalet chic update for winter.
---
7

Accessorize

Stay warm in winter weather with layered accessories for another great way to wear festive Fair Isle print. If you only want to add small touches of this fun and festive print, look to your outerwear for layered extras that provide form and function. There's no need to sacrifice style during the cold season, as Fair Isle hats, gloves, scarves and boots will keep you fighting the winter chill all season long.

It's time to suit up and avoid cabin fever this season by heating up winter's frosty chill with these 7 ways to wear festive Fair Isle print. Ugly Christmas sweaters need not apply as this traditional pattern gets a luxurious chalet chic makeover for sporting Fair Isle in style. What are you favorite ways to wear festive Fair Isle print?
More
---
Popular
Recent