There are plenty of tips for wearing short suits to help you master one of the most fashionable trends right now. Shorts suits are perfect for creating a polished summertime look, without being too dressy. They've been seen on the designer runways and are a favourite with trendsetters the world over. Work one of the hottest looks right now with these tips for wearing short suits.
1

Make It Match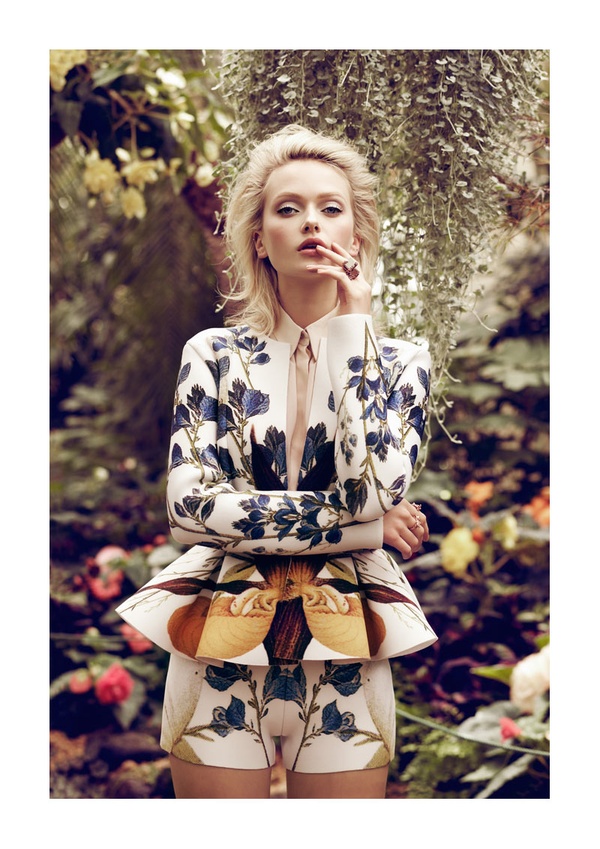 One of the first tips for wearing short suits is to make sure your separates match. This means a matching blazer and shorts combination. Usually you'll be able to find matching sets so wearing the same colour or print will be easy. If you can't find matching sets, try to make sure that your separates are as close to matching as possible.
2

Keep It Tailored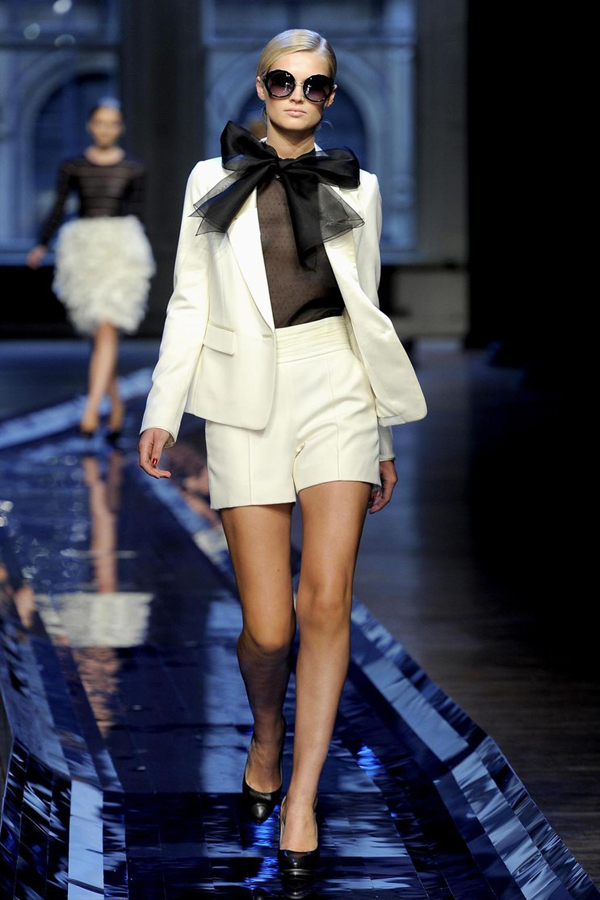 The short suit trend is a great example of casual tailoring. It's about wearing your usually stuffy tailored pieces in a fun and relaxed way. While you can probably be given a bit more leeway with the cut of your blazer, make sure your shorts are tailored and not too tight. The more fitted your shorts are, the looser your blazer should be and vice versa.
3

Any Shoe Goes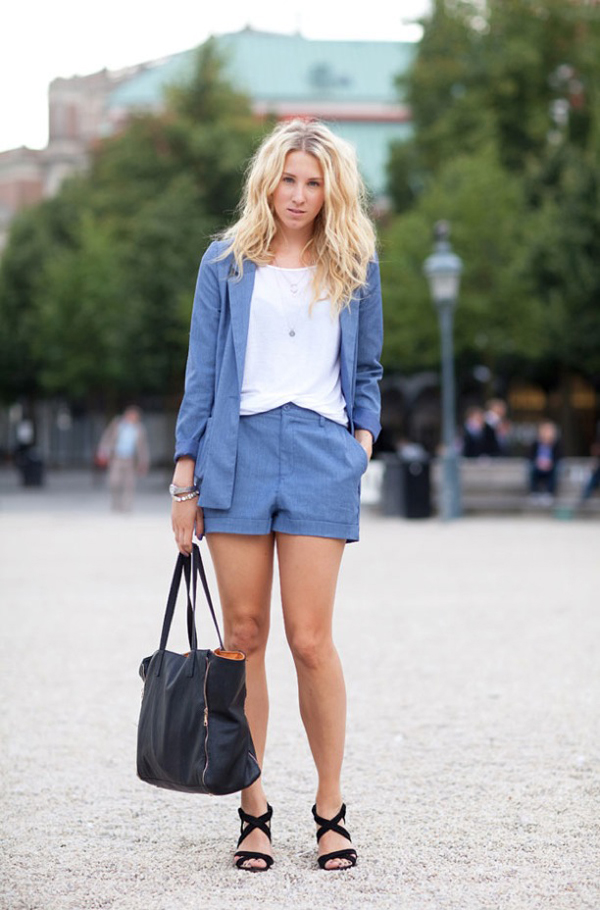 The great thing about short suits is that you can get away with wearing a range of different types of shoes. Wear heels for a more polished look, sandals for something a bit more casual, and sneakers for a street-smart look. It all depends on the occasion and the type of look you're after.
4

Keep It Colourful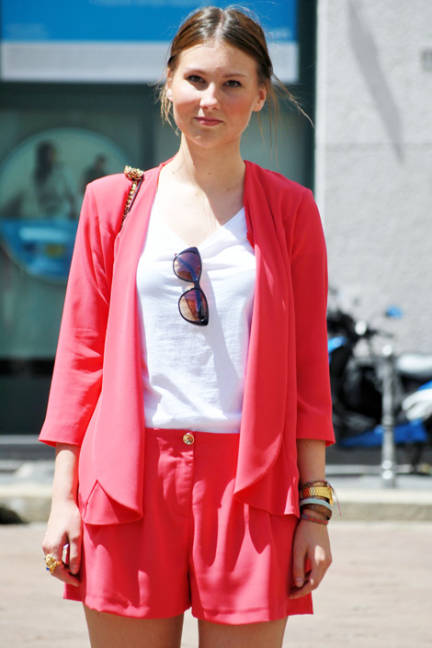 Since short suits are suited to the spring/summer months, make them colourful. A bright pink or orange short suit is bound to make a statement. Alternatively, you could choose pastel or muted hues instead. A black or white short suit can look either too plain or too tuxedo-like. A colourful short suit is the perfect mix of polished and casual dressing.
5

Embrace Prints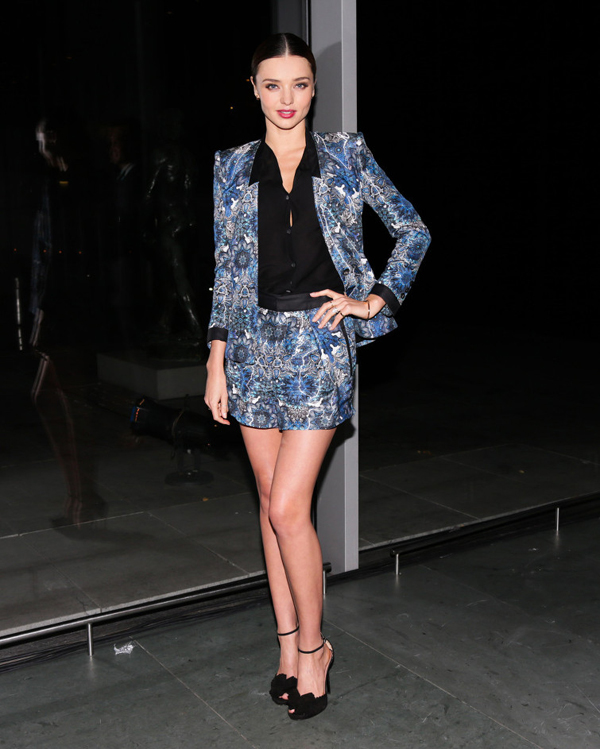 For a really high fashion look, try out a printed short suit. Floral prints are always a favourite but this season you could try out more geometric prints and patterns instead. When choosing a printed short suit, make sure that the prints match. It might be worth investing in matching separates if you're going to go with a printed option.
6

Work a High-Low Mix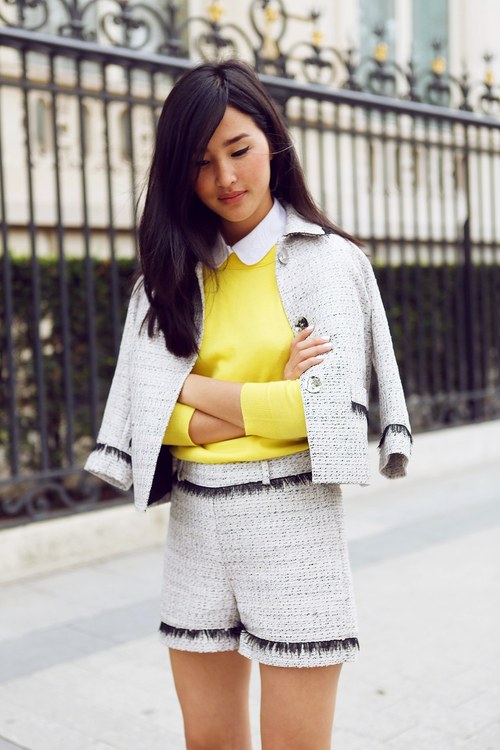 The whole point of a short suit is to be a bit more casual than your usual tuxedo inspired look. Play this up by working a mix of high and low accessories. Team a short suit with a slouchy t-shirt that's loosely tucked in. If your suit is quite tailored, try mixing it with more casual shoes and accessories. If you're going to accessorise with a clutch in the daytime, make it oversized. There are plenty of ways to work a high-low mix so just go with what you think works best at the time.
7

Be Daring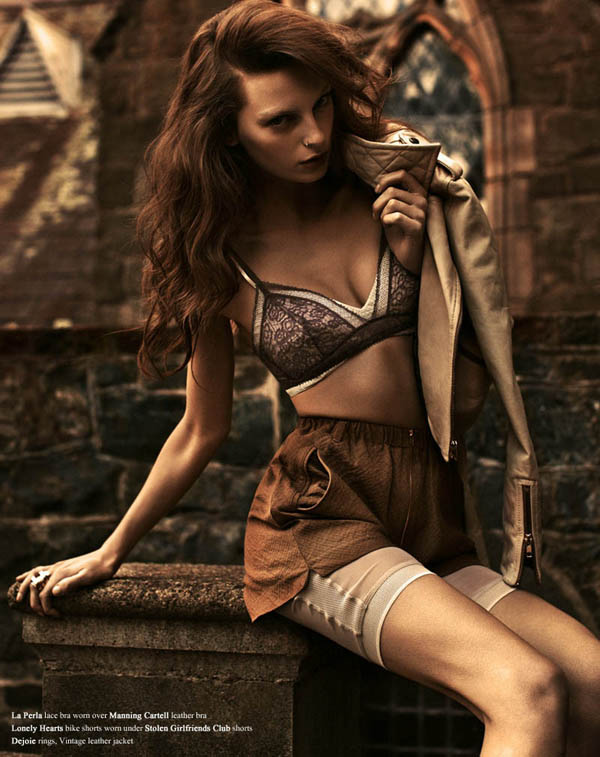 Short suits are all about pushing the envelope and having fun with something that is usually too dressy for wearing everyday. If you've got great pins, opt for a shorter short. If you're a fan of this season's crop top, wear a fitted one underneath your blazer for something a bit more daring. Nothing's too crazy or over the top, just be sure to balance it all out with the rest of your outfit.
These are just a few things to think about when styling a short suit. For outfit inspiration, you could always check out runway photos and various street style looks. What do you think of this trend? Do you have any tips for styling short suits?