Baseball caps are everywhere right now. From Rita Ora and K-Stew's casual backwards cap look to Angel Haze and Nicole Scherzinger's retro look, it's definitely the hottest hair trend at the moment. But how do you get the look right? It's all about picking the baseball caps, and creating the right contrast.
---
1

Classic Cap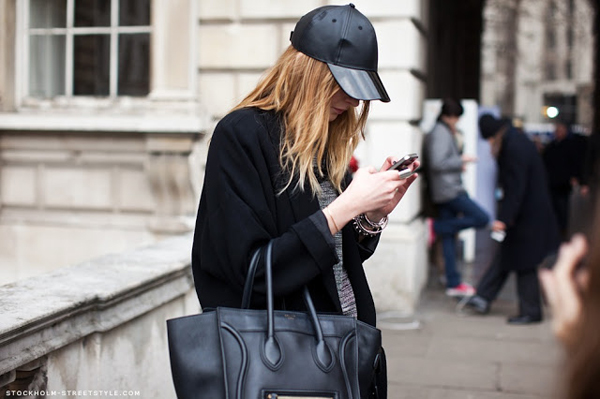 Got blonde hair? Classic black baseball caps are the perfect way to emulate Rita Ora's style. Choose a bright, colorful and eye-catching outfit, and don't shy away from bright lips, either. Then brush your hair down into a centre parting and casually throw your cap on top. It's understated and casual, yet very on trend. I love the classic feel of this hat, too! It looks so cute with the leather accent!
2

Stars and Spikes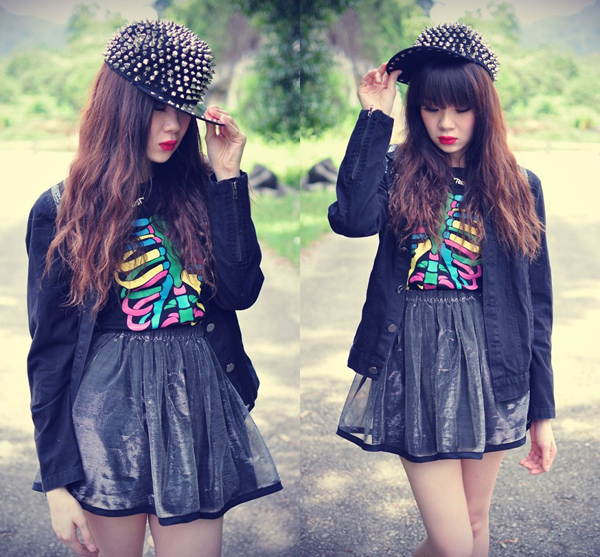 Want something a little more eye-catching? Check out a spiky black and gold cap like this one. To capture the celeb look, team it with a glamorous outfit and let the cap be the statement piece. You could go with a cut-out dress as a great accompaniment, or try rocking it with leather skinnies or a pencil skirt, teamed with a cute sheer blouse. There are so many ways to wear this awesome hat!
---
3

Football Cap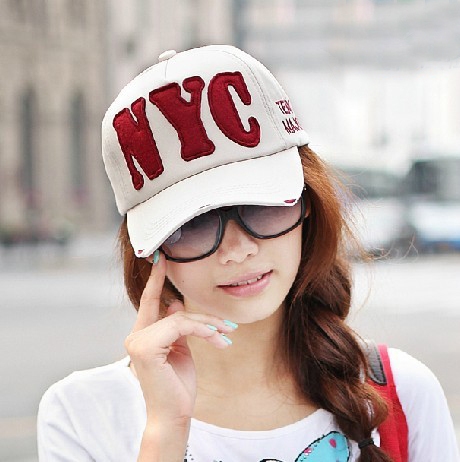 Vanessa Hudgens always rocks a football cap when she's off duty, and she's definitely got the style right. Team a hat like this with patterned leggings and loose t-shirt tied low down the waist, along with a black jacket for cooler weather. It's a great effortless-chic look! Don't forget to add a dash of lipstick, too – double points if you can match your lipstick and logo.
---
4

Floral Fancy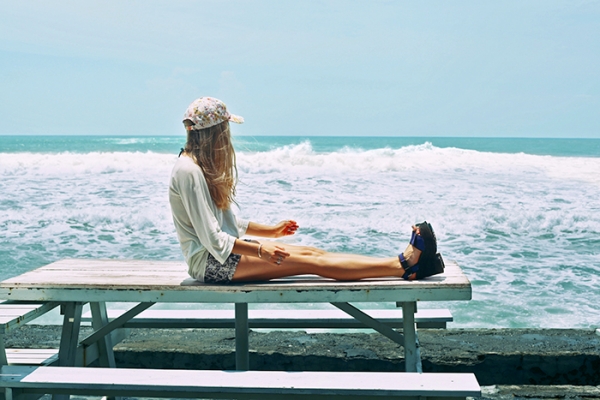 Rocking a denim jacket? Give it a feminine retro spin by adding a cute floral cap, perhaps even with pearl detailing. A nude eye and glossy lips are great choices with such a bold hat. If you are feeling bolder, try teaming it with a bodycon printed dress and bright lips, a la Rita Ora.
---
5

Marvelous Monochrome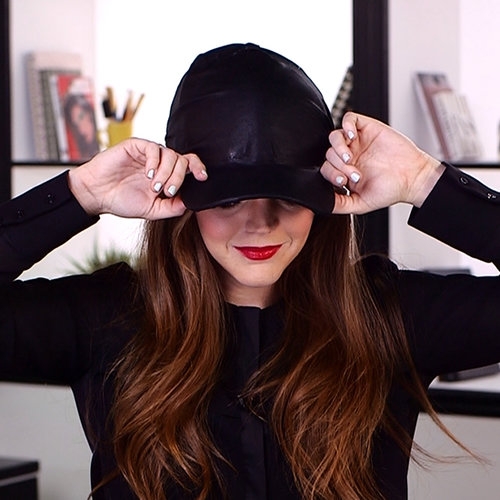 K-Stew loves her monochrome hats. Whether she's walking the streets or heading through the airport, she's rarely snapped without a cap to hide under, and she's totally made the style her own. Steal her low-key look by wearing them with jeans, a loose t-shirt and sunglasses.
---
6

Pastel Power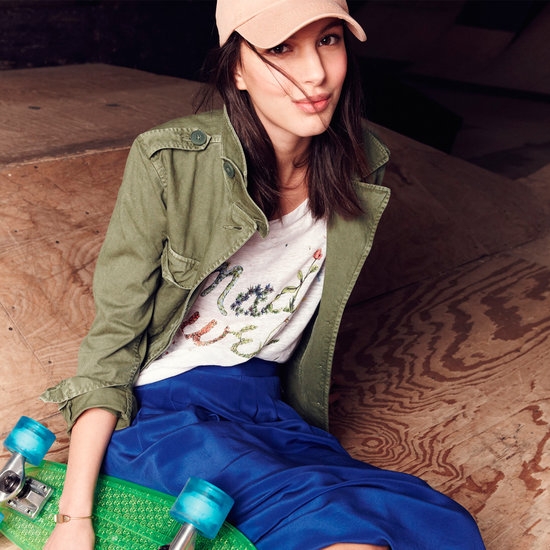 If you've got English Rose skin like me, you might find that a dark cap drains all the color from your face. Change your fate by opting for a pastel cap! The colors are much more flattering and help your skin to glow, without ruining the look.
---
7

Leather Love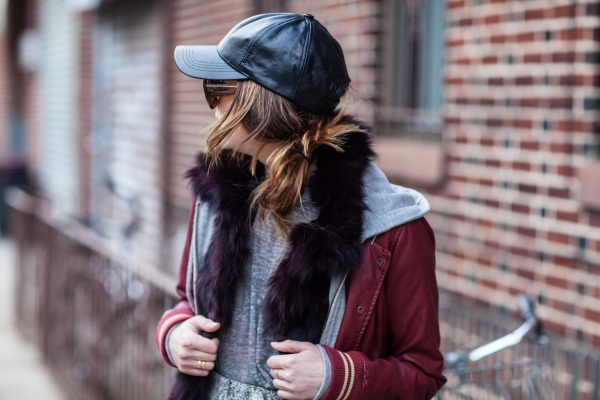 One of the hottest baseball cap trends is the leather hat. From Angel Haze to Rita Ora, every celebrity seems to have a black leather hat, and they look fresh every time you see them. If you love Ora's look, try teaming the leather hat with a neon hoodie and a printed dress. Double points if you've got bright lipstick, too!
I can't wait to get my hands on some cute baseball caps – it's definitely a celeb trend that isn't going to disappear soon. Have you spotted a great design, or a cute way to wear them? Let me know!
---
Comments
Popular
Related
Recent