Have you tried the high-waisted jeans look yet? While it appeared to be a passing trend, it seems that it may be here to stay – and it's not just for super-skinny celebrities, either. From skinny jeans to bootlegs and even shorts, every style comes with a high-waist alternative these days, and getting it right can instantly update your look and give you an elegant vibe. Which has to be a win, right?! Here's some top tips for wearing high-waisted jeans.
---
1

Go for Stretch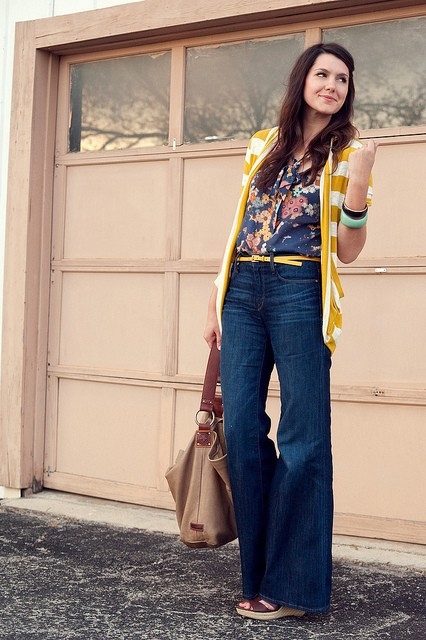 If your bottom is straight up and down, you need high-waisted jeans with some stretch in them. Why? Because they'll fit around the waist and hug your bottom, creating a flattering effect that is both comfortable and not too tight. A lot of denim mixes have stretch fabric built in for flexibility these days, so tracking some down that offer the perfect fit shouldn't be too hard.
---
2

Find Your Dream Pair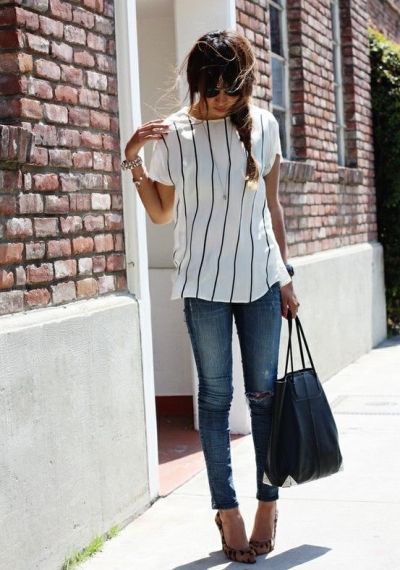 I've never met anyone who thought high-waisted jeans would suit them. It's such an odd trend! They are a lot more flattering than you'd think, though. Free up an hour or two to hit some stores and try different styles on. You'll quickly discover which styles suit you, and when you've found the perfect pair for your figure, snap them up in every color. If you need a starting point, Mih-jeans were rated best in a recent study.
---
3

Go Black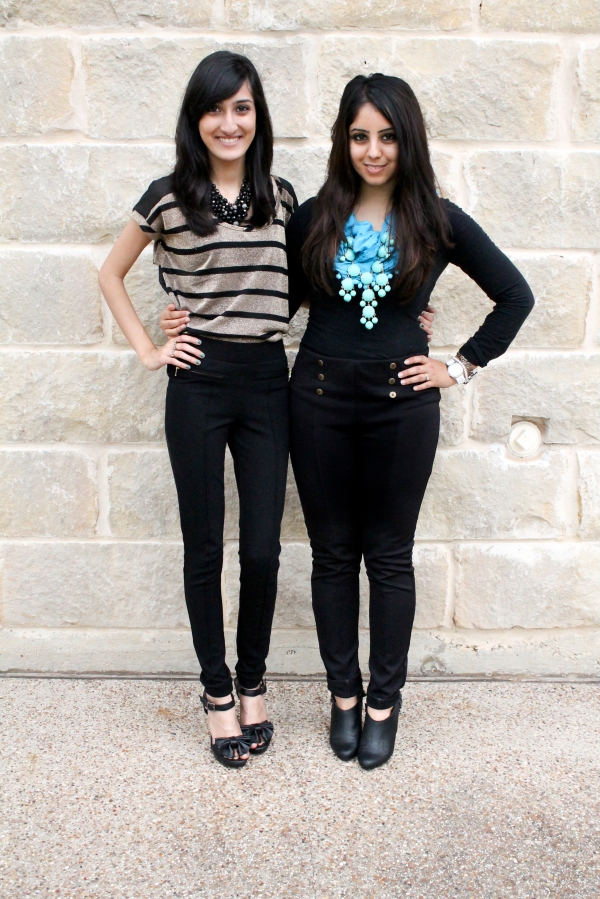 If you want just one pair of high-waisted jeans, opt for black skinny jeans. You can wear them with almost anything – including court shoes and a blouse for office wear, or a glitzy cami and stilettos for a night out – and the high waist will hold your stomach in to create a long, lean look. We all knew black was a flattering color, but black AND high-waisted? It's a dream come true.
---
4

Prints Are in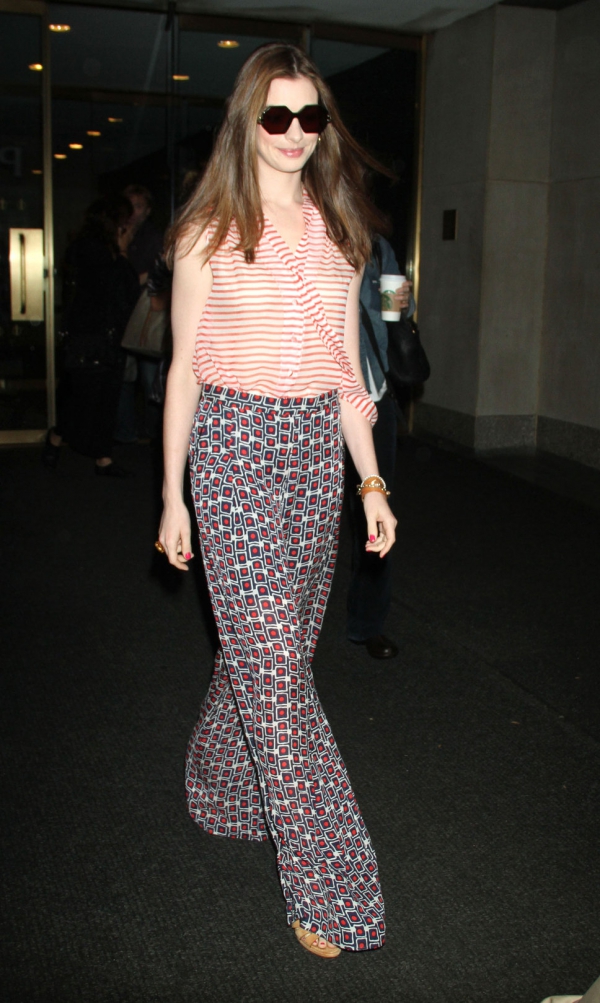 Don't be scared to wear bold high-waisted pants, too – they don't need to be kept boring. ASOS and Net-A-Porter both have some amazing printed jeans, from retro candy stripes to bold daisy patterns, and they look amazing. If you are worried about working the high-waisted look into your wardrobe, a printed pair could actually make it easier, too. The print distracts from the higher waist band, giving you all of the benefits without that odd "does this look normal!?" feeling. Win.
---
5

Rock a Crop Top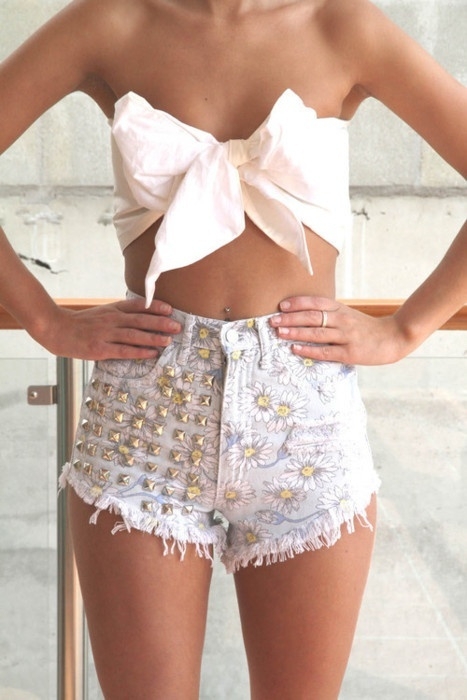 If you are anything like me, you aren't ready to flash your abs to the world in a crop top yet – but there are some gorgeous designs about! Snap up some of your favorites, and try wearing them with high-waisted trousers or shorts. You'll limit the amount of flesh on show, but get to rock the trend, too.
---
6

'70s Chic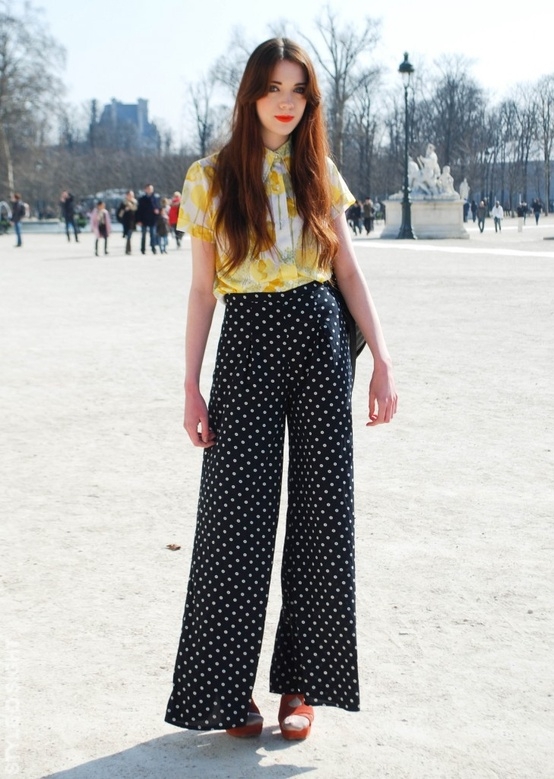 Wide leg trousers with a high waist work as an instant tummy tuck – they suck you in and make you look amazing. They also lengthen legs, especially when worn with heels, which is a must-have if you are short like me! Play on that '70s feel by wearing them with a silky blouse or slouchy tank, and piling up some bright jewelry on top.
---
7

Check Your Pockets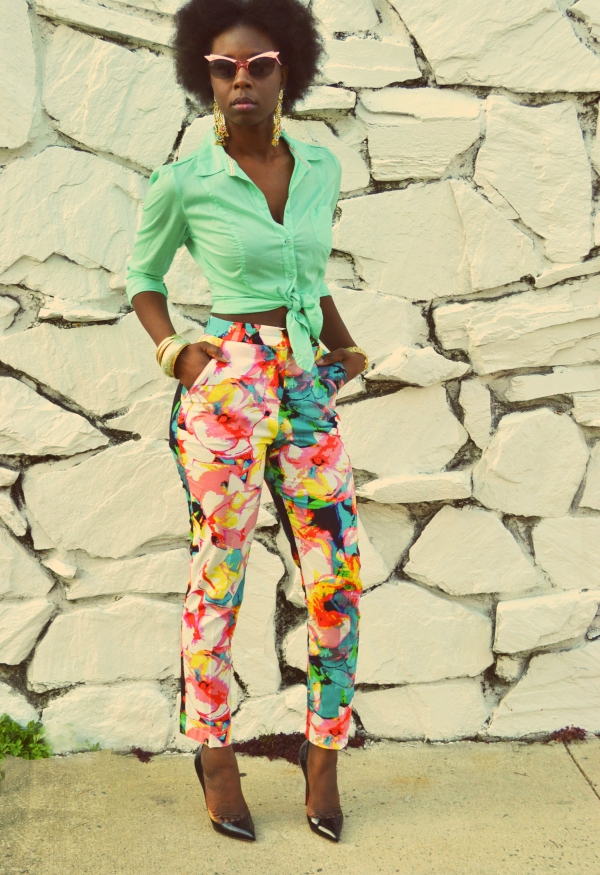 Yes, it might sound crazy, but it's really important to check the location of pockets on high-waisted jeans. If your back pockets are too high, they can give the illusion of a curvier bum – which is ideal for some people, but not great for others. Make sure you check out the back view in your high-waisted jeans before you buy them, to make sure you look great from every angle.
Once you've added some high-waisted jeans to your wardrobe, you won't look back. They've got such a playful, feminine feel to them, and you can team them with almost anything! What is your favorite high-waisted look? I'd love to try it out!
More
---
Comments
Popular
Recent