Stay on top of spring fashion by learning all the different ways to wear neo-modern trends. While the term neo-modern might seem a bit like 'fashion speak,' the trend is basically all about reinterpreting classic looks in fresh and modern ways. Keep an eye out for updated takes on classic pieces of clothing, eye-catching silhouettes, and bold prints and patterns. Take a look at a few ways to wear neo-modern trends, below.
---
1

Shape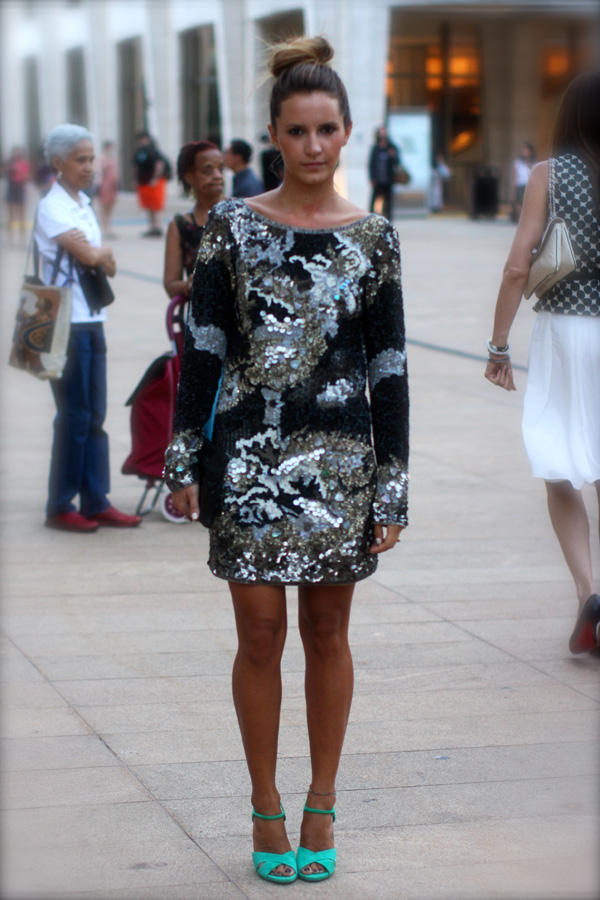 When looking at ways to wear neo-modern trends, take the shape of your clothing into account. Create on-trend looks by choosing clothes with sleek lines and streamlined shapes. Avoid clothes that are ill-fitting or too flowy. Shift dresses, cigarette pants, and sheath-like skirts are all examples of how you could wear the neo-modern trend. If your clothes are less 'shape' and more 'shapeless,' then cinch in outfits with a sleek waist belt.
---
2

Material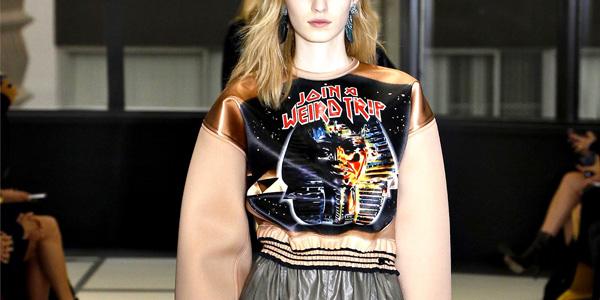 Keep an eye out for classic pieces of clothing in modern and unexpected fabrics. For example, sweaters made out of neoprene materials are popular right now. You don't have to spend big on the likes of Balenciaga either, with plenty of chain stores like ASOS offering up the trend for a fraction of what you'd pay for a designer piece. Materials like neoprene and leather are perfect for pulling off the neo-modern trend.
---
3

Colour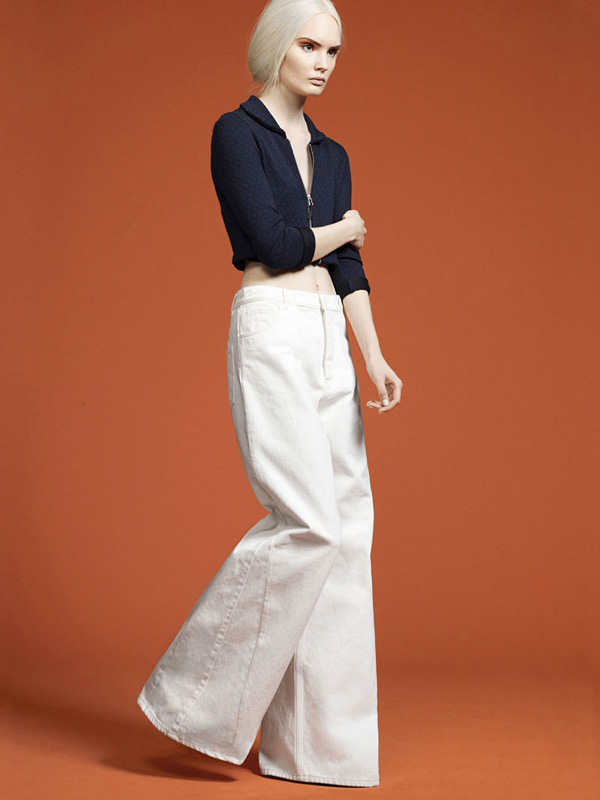 When pulling off the neo-modern trend, stick to simple colours. White and black are great for creating monochrome looks while primary colours like red, yellow, and blue are perfect for putting together a bright and bold outfit. Steer clear of any muted or murky shades. The colour should be clean and fresh, and kind of just 'pop'.
---
4

Jewellery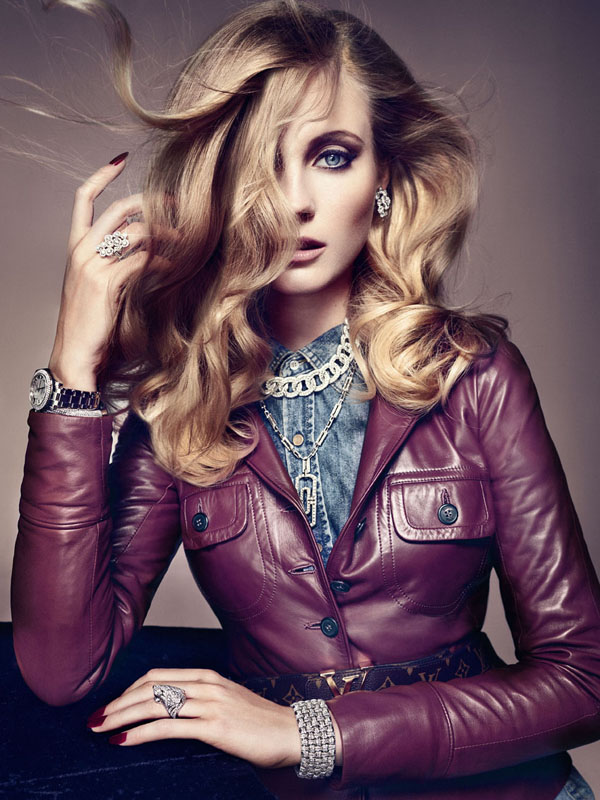 When choosing jewellery for your neo-modern outfit, stick to minimalist pieces. If you're fond of metal jewellery, wear high shine gold or silver jewellery in sleek and simple designs. You could also try out this season's trend for transparent jewellery. Update your outfit with some clear Perspex cuffs or maybe even a bejewelled transparent collar necklace.
---
5

Accessories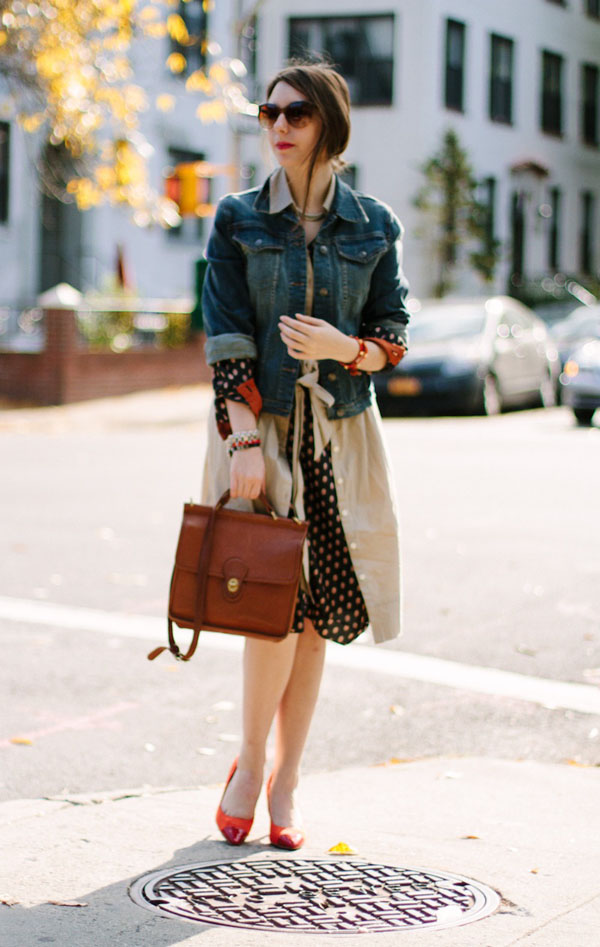 Your accessories can really take your neo-modern look to the next level. Bags like compact clutches, patent messenger satchels, and quilted leather-look backpacks would all work well with a neo-modern inspired outfit. Things like leather-look caps, sporty watches, bold sunglasses, and ribbed beanies are also other accessories worth thinking about.
---
6

Shoes
There are plenty of different types of shoes that you could wear with the neo-modern trend. Hi-top sneakers are perfect for creating a street-inspired look, flatform shoes can be a bit more edgy and alternative, and sleek patent pumps are perfect for something a little bit more elegant. The key is to stick to fuss-free designs that aren't too trend-based.
7

Makeup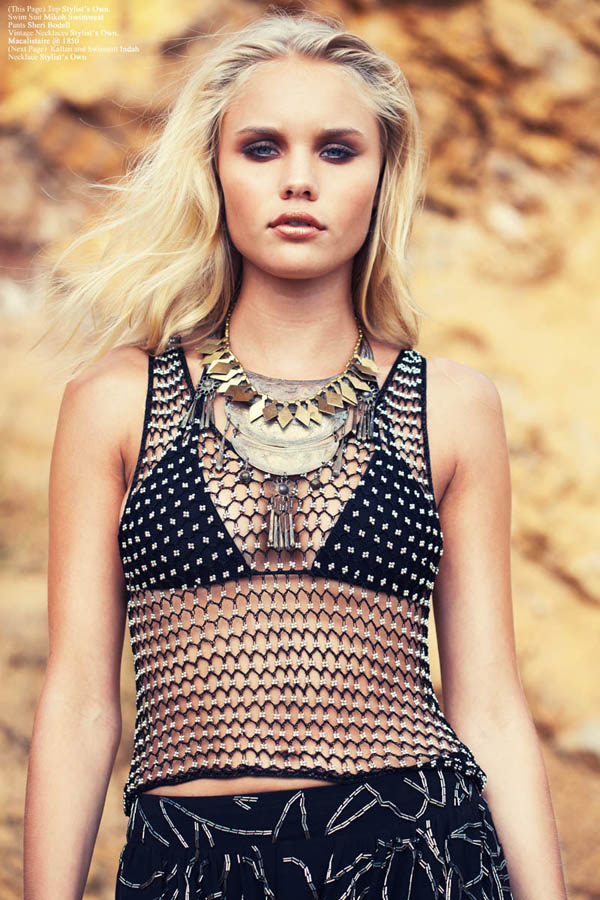 The makeup you wear can also complement your take on neo-modern dressing. For a simple, everyday look you can't go past a natural-looking base with flushed cheeks. A bright matte lipstick can quickly add some intensity to a look. Metallic eyelids are great for night time glamour, but just be sure to keep the rest of your makeup fairly simple.
The neo-modern trend is kind of like a sleeker version of street style. It's all about reinterpreting classic looks in more modern ways. What do you think of the neo-modern trend? Will you be trying it out?
---
Popular
Related
Recent