There are so many different ways to wear your favorite band T shirt and if you love to show your allegiance to your favorite band through your attire then this list is for you. Band T shirts have been around since the 1960s and celebrities are frequently photographed wearing their favorite one. Whilst young people gain a sense of belonging through rocking their band T shirt, adults can feel a sense of nostalgia when they catch a glimpse of their reflection. But there are so many different ways to wear your favorite band T shirt and here are some of my favorite ways.
---
1

Jeans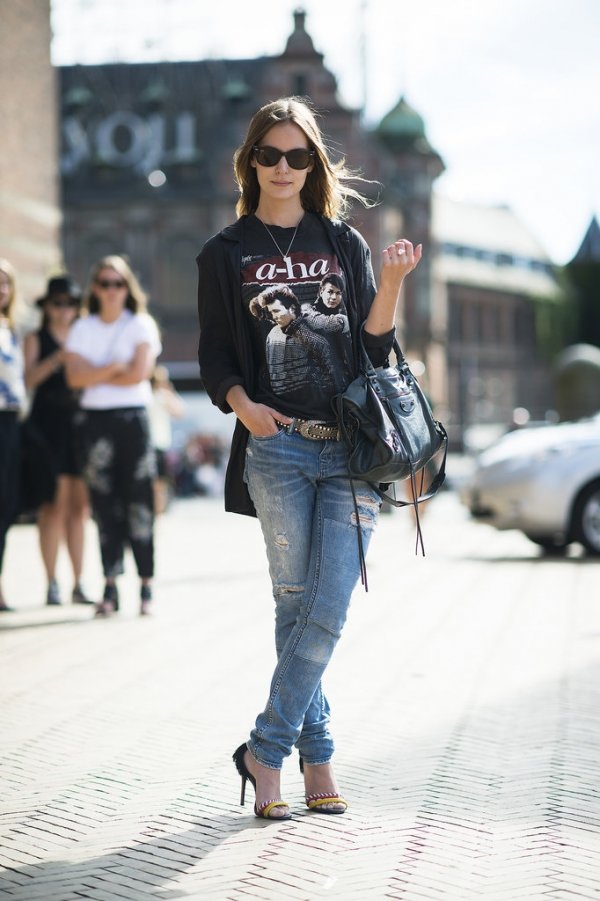 One of the most obvious ways to wear your favorite band T shirt is with your jeans. We have all seen pictures of super cool celebs wearing their band T shirt with their jeans when they're dashing between filming and recording. It's a casual look, which is great for those days when you just want to look effortlessly cool and it's one of the many ways to wear a band t shirt.
2

Shorts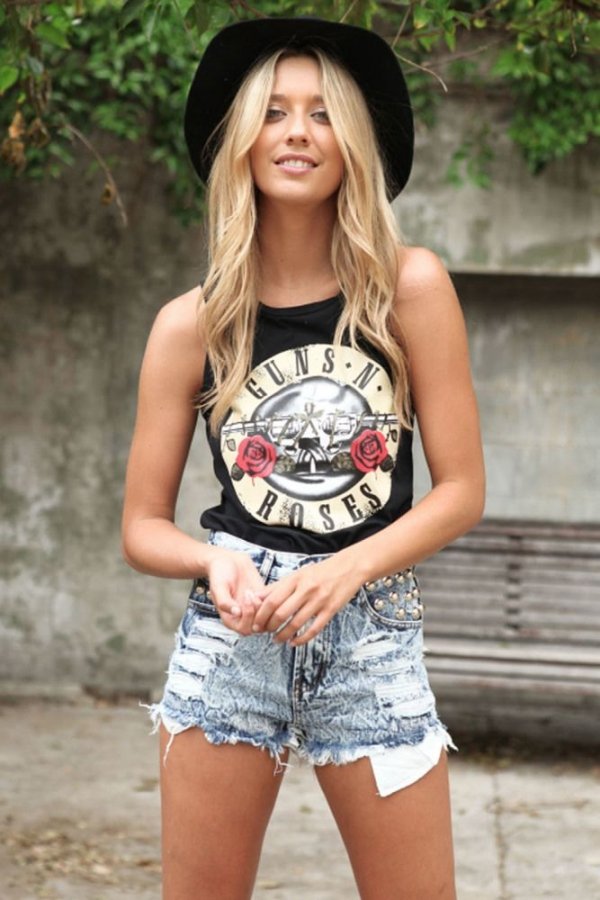 Another way to wear your band T shirt is with shorts. I don't know about you but I'm looking forward to getting my shorts out again when the weather warms up! Whether you want to wear your favorite band T shirt with denim or tailored shorts, the choice is yours. In the summer, simply wear with your shorts and T shirt and in the colder months, pair with your favorite tights.
---
3

Beautiful Blazer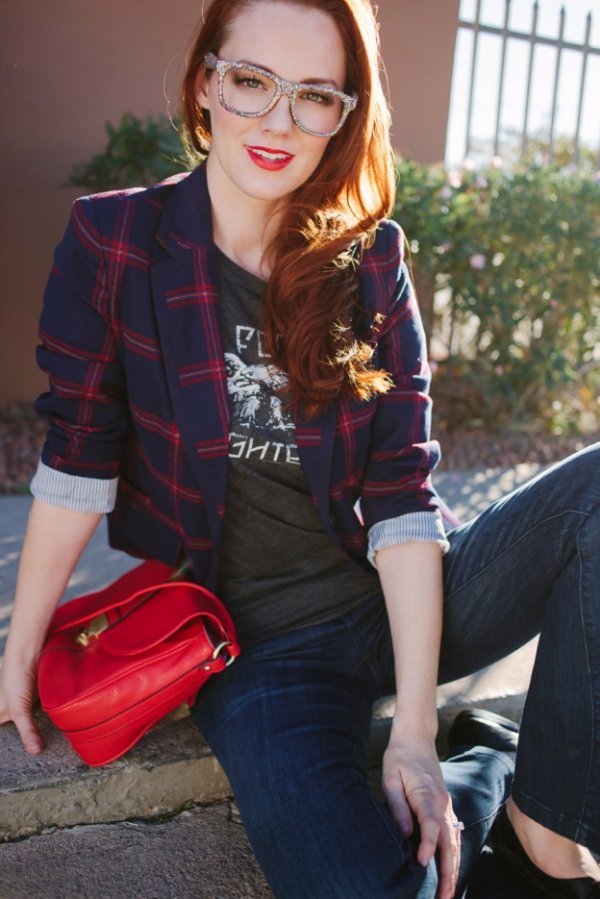 Band T shirts don't have to be worn casually. They can also be worn under a blazer and with some formal pants or with casual pants. I think the blazer adds a chic edge to your rock chick look and would be great for a first date where you will want to look smart but cool too. It's a look which screams "I've made an effort but I haven't lost sleep over it!"
---
4

Luscious Leggings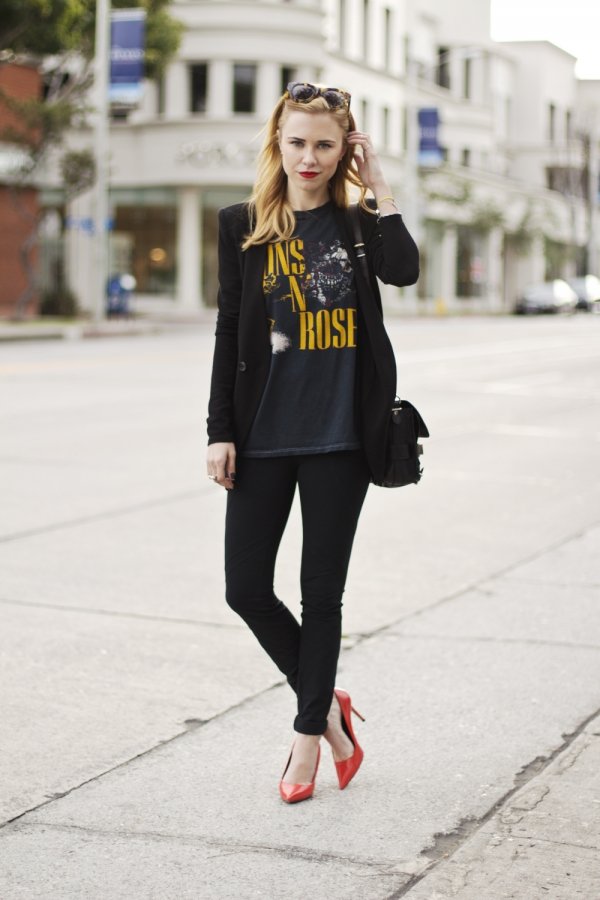 Another super simple way to wear your band T shirt is with leggings. This is more of a grungy way to rock the band T shirt. Simply tie a sweater around your waist and you have another casual look you can wear to college or for a day of shopping at the mall. Comfort is key after all!
---
5

Super Sexy in a Skirt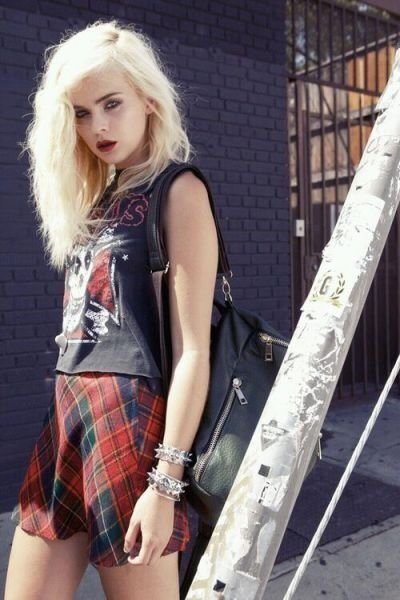 I like pairing the casual with the glam and one of the simple ways to add a glamorous edge to your look is to wear your band T shirt with a skirt. Any skirt will do. From super short to maxi, pair with pumps or flats and you have a glamorous look with a little rock star cool.
---
6

Over a Dress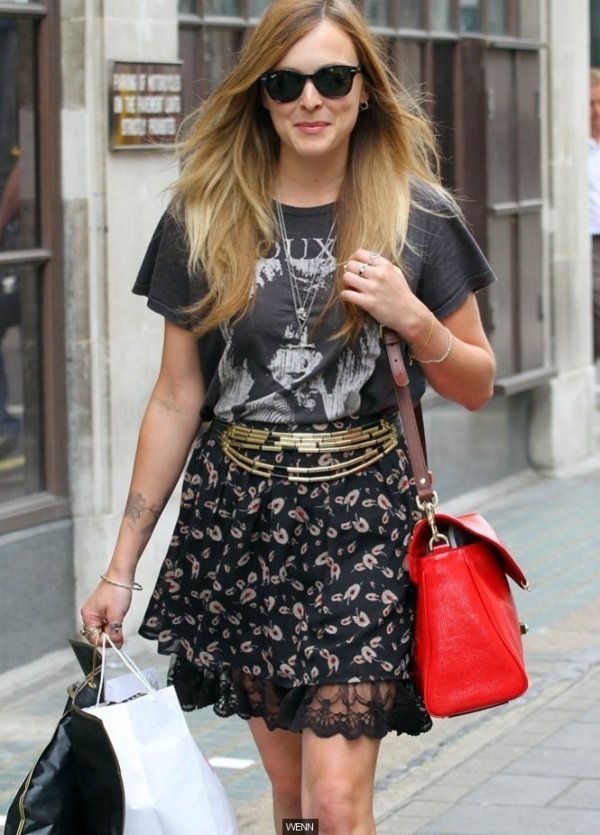 Another different way to wear a band T shirt is over a dress. Whether it's a knee length dress or a shorter dress, a band T shirt can make you look as though you're wearing a completely new dress!
---
7

Under a Shirt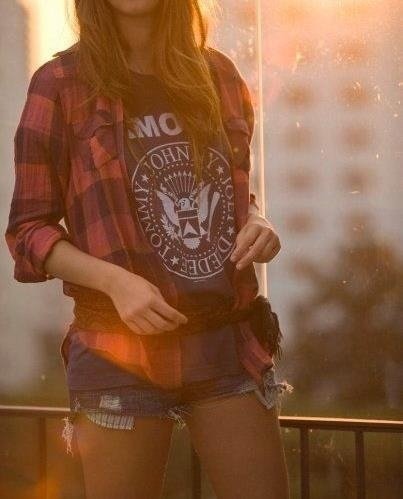 If you're a fan of the layering look then try wearing your favorite band T shirt under a shirt. Any casual shirt will do but I think a plaid T shirt gives it more of a rock star edge. What do you think?
So, there you go. You can rock your band T shirt in so many different ways. Which is your favorite way to wear your band T shirt?
---
Popular
Related
Recent