There's no need to sacrifice personal style in a bland business suit and conservative pumps when you know some ways to dress up an interview outfit. You can demonstrate your personality and still dress to impress the interviewer. The trick is knowing how. If you want the interviewer to remember you in the best way possible here are some ways to dress up an interview outfit.
1

Wear One Colorful Piece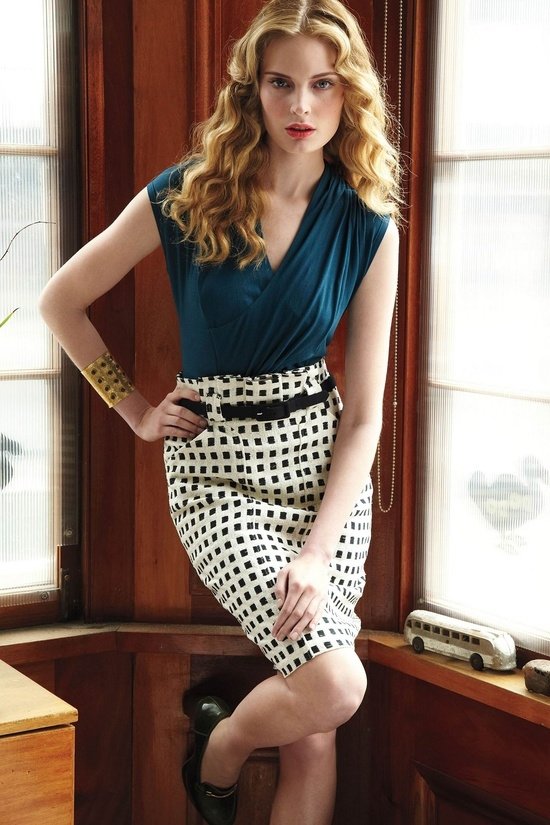 If you're going for a job that requires a little creativity, then you want ways to dress up an interview outfit to make sure you stand out from the suits. While a suit jacket and trousers looks very smart and is an interview staple, it doesn't show your creative side. Now, I'm not suggesting you turn up to the interview in a garish colorful skirt and jazzy top. Just try wearing a colorful and patterned shirt under the suit. Or you could try a vivid skirt with a cream top and pair of nude heels. This will help you to stand out amongst the grey, navy and boring black tones of other candidates.
2

Show Personality with Your Bag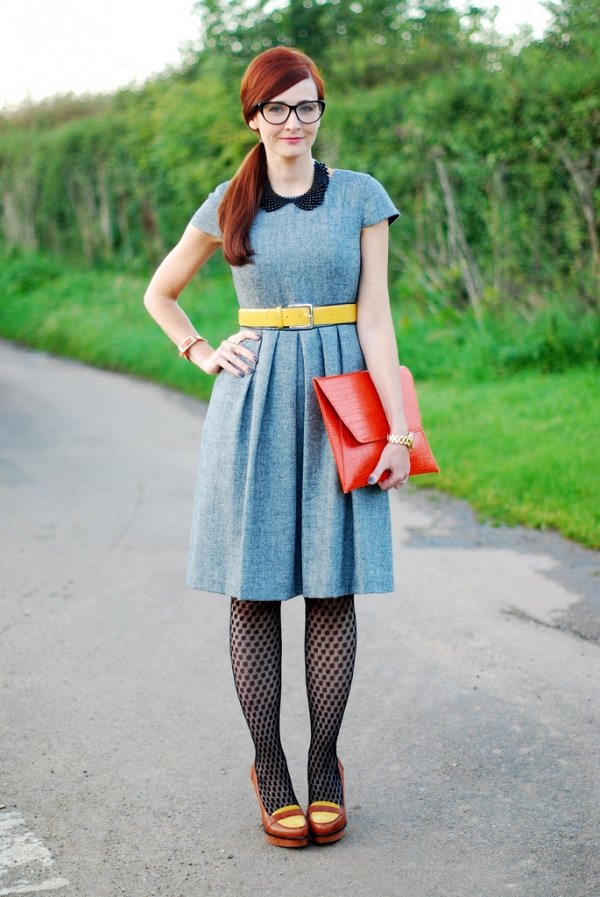 If you are going to an interview that requires you to wear a smart suit and jacket, then try adding a chic handbag. With your handbag you can show off a little of your personality and creativity. You could even try to find one to match a pair of killer but suitable heels that you are wearing. This is a great way to try and stand out positively and be remembered in an interview.
3

Find the Perfect Make up Balance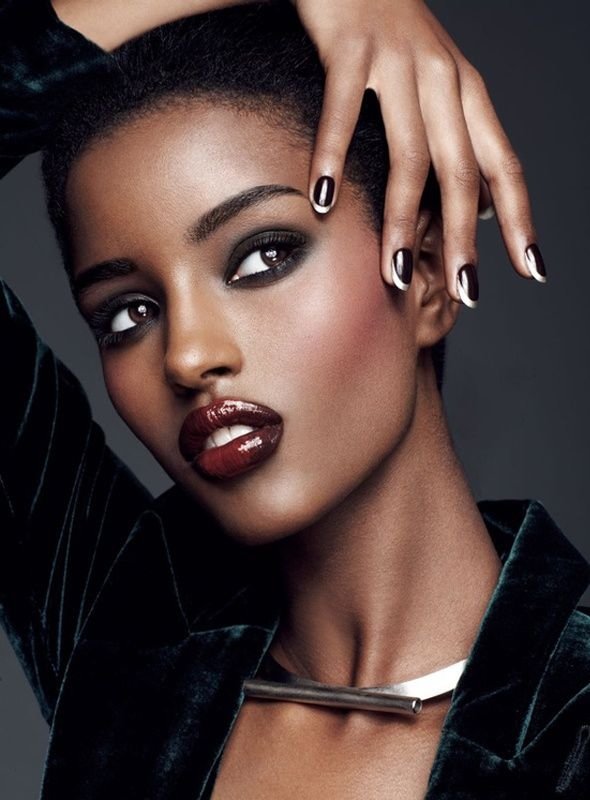 Wearing a face full of make-up is not one of the ways to dress up an interview outfit. Instead go for of a fresh and natural look on your face. Groom your brows, have just a few coats of mascara on and don't go overboard with the blush. Try a rich burgundy for your lips that will light up your face. If you do not feel comfortable in dark lipstick, try wearing a little lip seal so that your lips don't look dry or cracked.
4

Wear Something Sparkly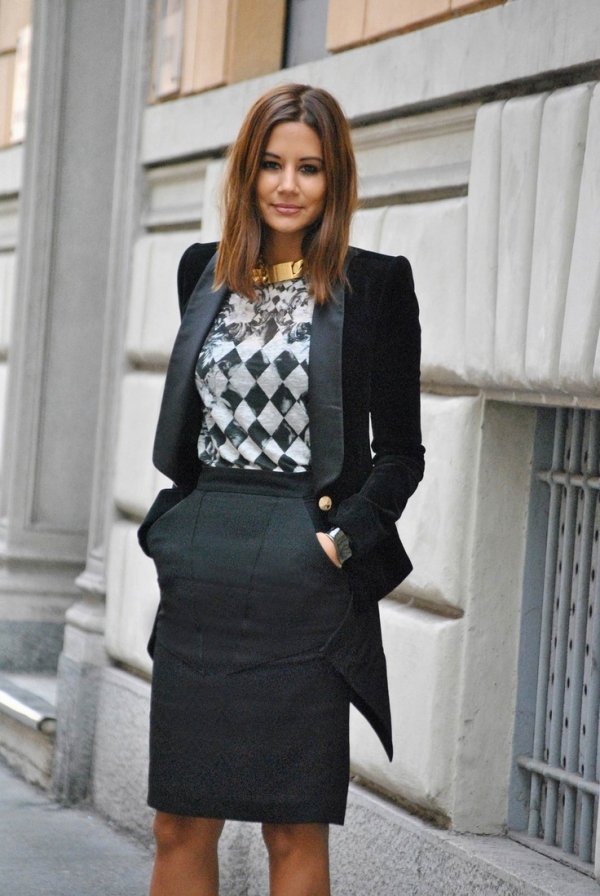 When you have a job interview that has a strict dress code it doesn't mean that in the interview you have to follow it to the tee. Why don't you try adding a stripy blouse to your dark suit, or wear a pair of sparkly earrings or a necklace. These personal touches and added sparkle will be sure to get you remembered.
5

Think Textures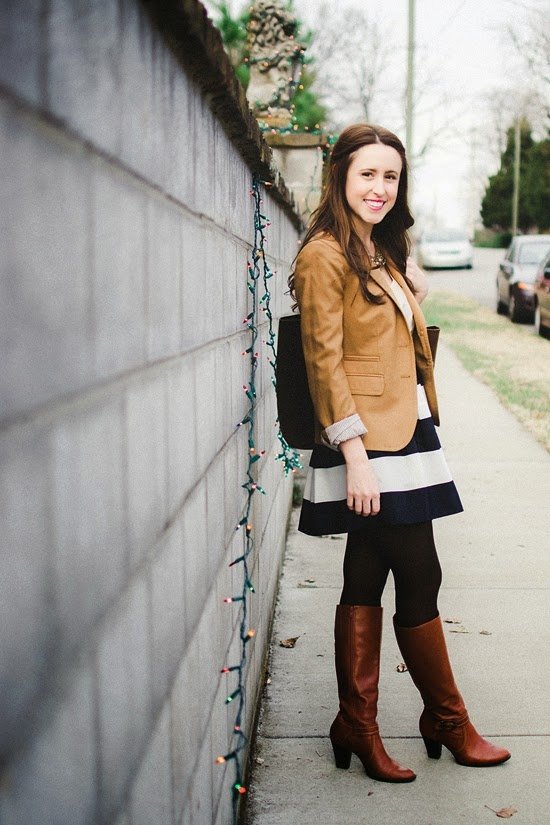 When it comes to interviews people usually go for solid color and pointy toe shoes- boring! If you are going for a silk shirt and skirt suit then try a textured heel boot, maybe even with a striped pattern. This will add a little personality without detracting from the minimalist look.
6

Go for a Classic LBD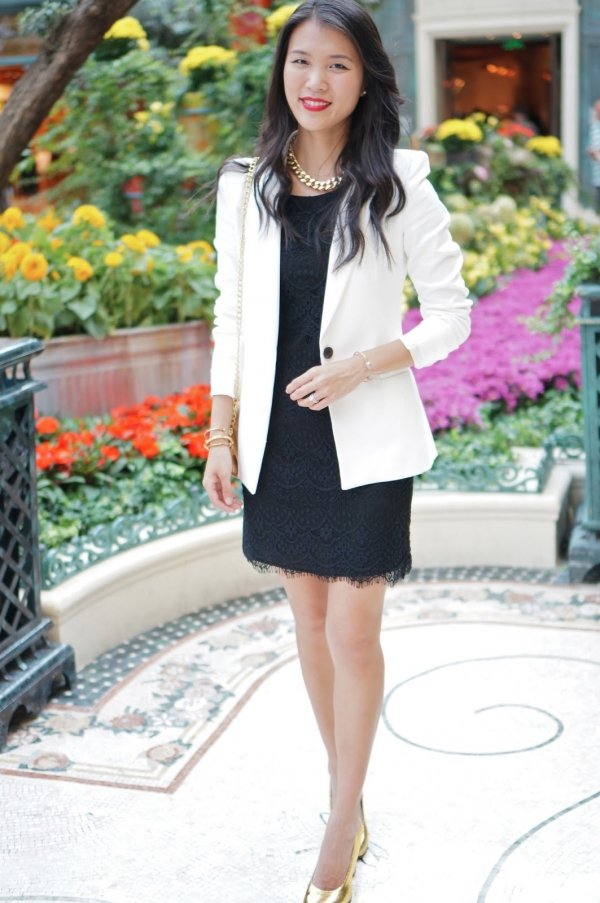 There is nothing easier than wearing your Little Black Dress to an interview. Of course, not your short tight and low clubbing one! Wear a dress that comes just below the knee and isn't too low cut. You can dress up an LBD to become an interview outfit by finishing it off with a colored or patterned blazer and a pair of animal print heels. This will show your ability to mix interesting colors and patterns without going over the top.
7

Try a Printed Suit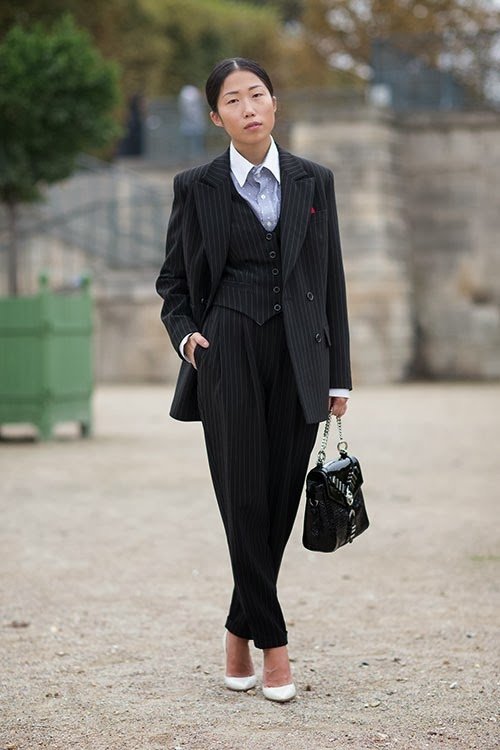 Everyone wears black or navy suits to interviews, making all candidates blur into one. Stand out with a graphic windowpane check. It is just as sophisticated as a black suit but a hell of a lot more stylish and will make you expel confidence. You could also try wearing a block colored suit in a color such as dark purple or burgundy. When you go for colorful or patterned suit, team it up with a sleek plain shirt and a pair of block color shoes.
It's easier to exude confidence in an interview if you are comfortable and happy with your outfit. If a plain suit and blouse is not your usual professional/business style, don't feel constrained by it. Be clever, make some savvy choices and you can still feel like yourself in an interview. We'd love to hear how you turn on the style for job interviews so please share.