In case you haven't noticed, over the knee socks have pretty much taken the fashion world by storm. The cool thing about this trend is that it can be worn in so many different (but equally fierce) ways on almost any occasion. The number one thing that I love about rocking these trendy pieces is the fact that they're sexy and slimming without feeling childish or overwhelming. Seriously, I think that their power totally lies in the fact that they can pretty much take any outfit to a whole other epic level with such little effort! These are just a few ways that rocking over the knee socks can up your streetstyle game; this also applies to the slightly longer but just as fabulous thigh high socks.
---
1

Comfy and Casual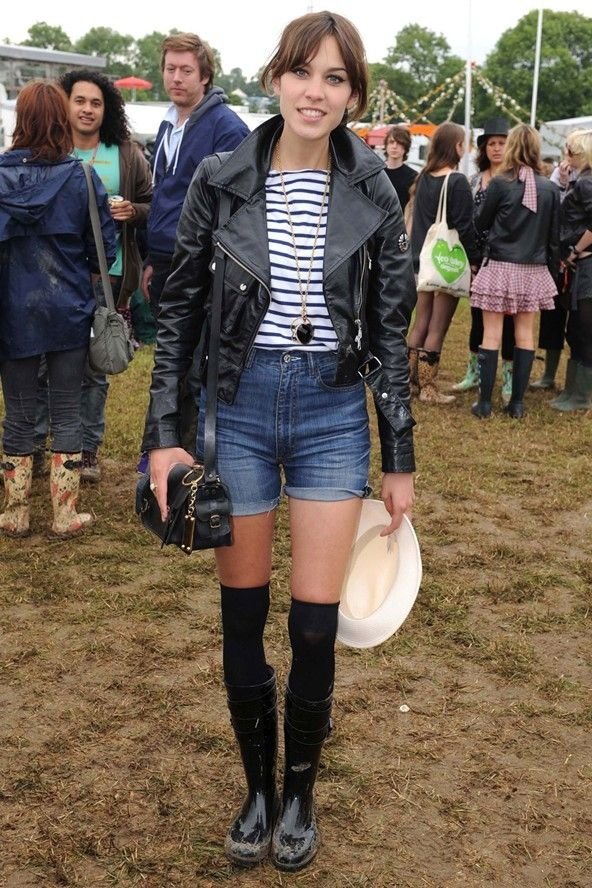 If you're going for a comfy but chic everyday look, over the knee socks can be the quickest fix to an otherwise plain outfit. British beauty and fashion goddess Alexa Chung is definitely a master of this style. You'll be amazed at just how well your shorts go with your ultra slimming socks. For bonus points, layer your already fabulous get-up with a sexy leather jacket.
---
2

Preppy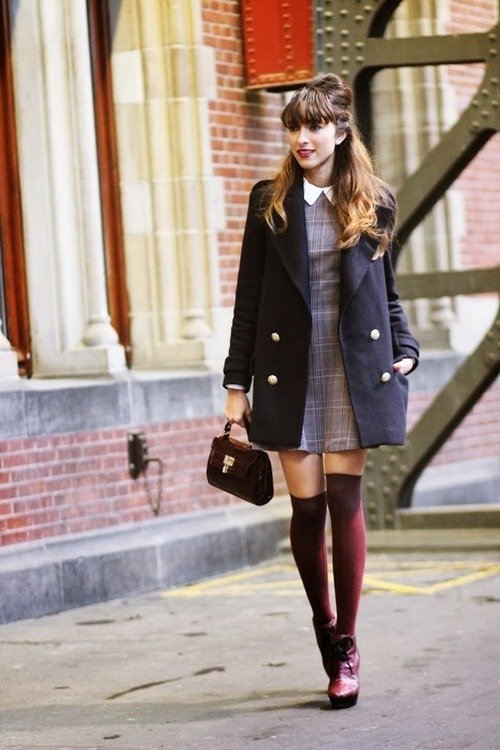 This next style should basically be known as the Blair Waldorf because she totally killed this look every single time! From cardigans to pleated skirts, the preppy look is one of the most popular ways to style these fashionable socks. Whenever I rock them with a-line skirts, I love layering them over dark tights for an edgy contrast.
---
3

Classy and Sophisticated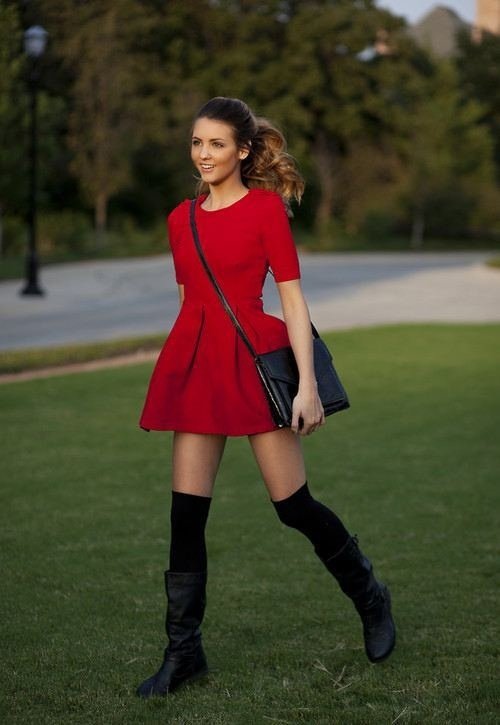 When it comes to giving off a classy vibe, this next look has totally got it! One of the things that I adore about this outfit is that it adds a level of mystery and elegance to an already classy dress. Don't just take it from me; this look is really popular in NYC and London, two of the biggest fashion capitals of the world, for a reason!
---
4

Retro Glam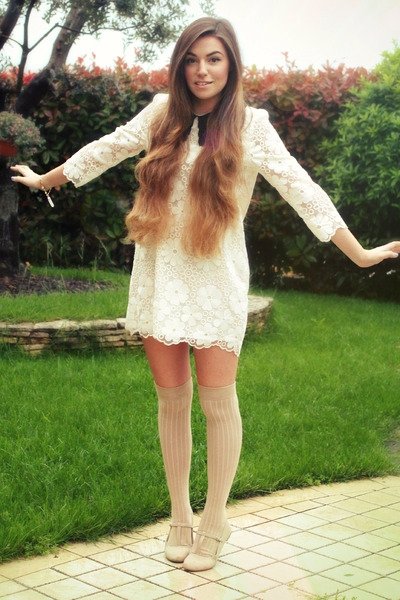 This retro look is reminiscent of '60s fashion icon Twiggy. As a lover of all things vintage, I have to say that this is one of my go-to streetstyle looks. Whether you rock this with peter pan dresses or high-waisted skirts and shorts, you can never go wrong when adding some retro glam to your outfit. All you need is a pair of Oxfords or T-Strap Mary Janes and you're good to go!
---
5

Menswear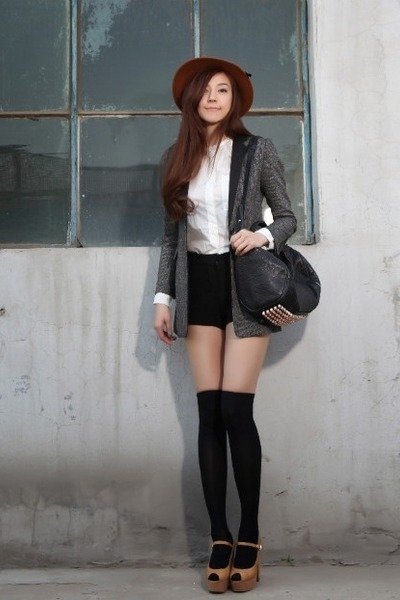 I have to be honest. On paper, it may not sound like this would be a great match but trust me on this one. Seriously, imagine just how sexy you'll look with these sleek socks that will compliment and enhance the sharp lines and definition from a blazer or tailored coat.
---
6

Edgy Rocker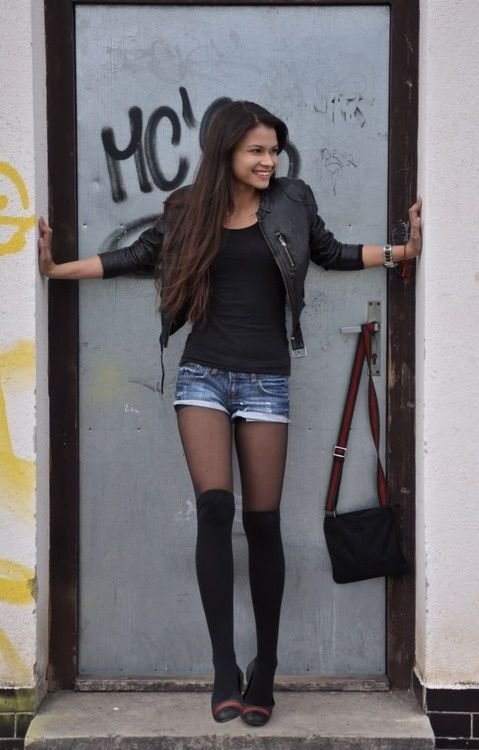 Whenever I go to concerts, I love wearing over the knee socks with combat boots and a graphic tee; there are so many embellishments that you can add to achieve the same effect. Cobra Starship's keytarist (and resident fashionista) Victoria Asher always pulls this look off without having to even try. Want to know how you can add more flare to your own get-up? Two words: Leather skirts!
7

Boho Chic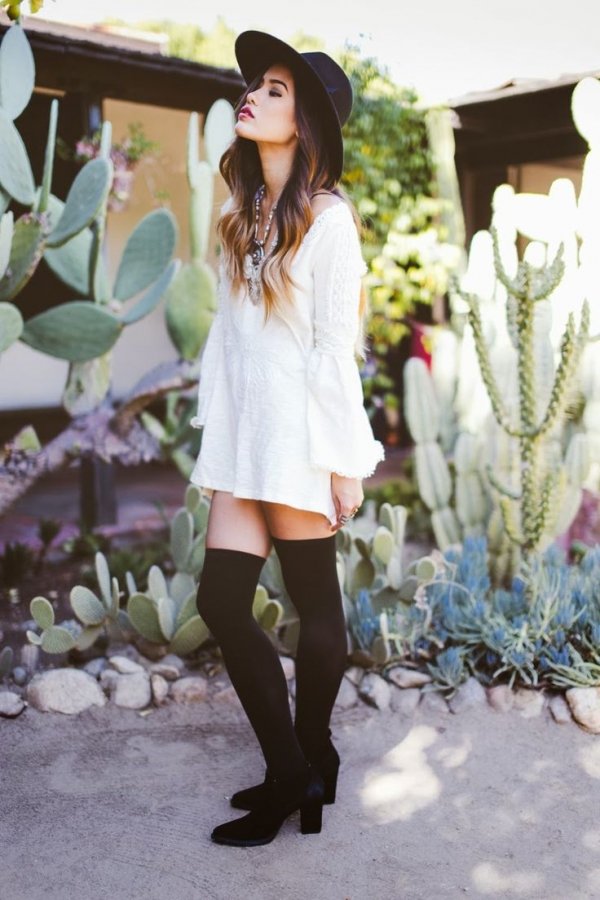 This is another one of my personal favorites. To get this hip look, try pairing your neutral socks with slouchy leather boots, a midi skirt (or a white free flowing dress) and a super floppy but chic hat. Regardless of how you style it, your outfit will definitely speak for itself!
While some may worry about over the knee socks being "too young", I think that this look is so timeless that it can be worn by anyone. It doesn't matter how old you are; as long as you're confident in your fashion game and completely own it, you can't go wrong. What are your favorite ways to rock this fashion forward look?
---
Comments
Popular
Related
Recent