With so many great ways to style biker boots and so many interesting versions of this formerly rough&tough footwear, not getting a pair to rock on daily basis feels like a total loss. They really and truly work for just anyone allowing a free and unlimited choice of ways to style biker boots according to ones tastes and needs. Here are a few basic ideas to help you get started and inspire you to get creative all on your own:
---
1

Rock Chic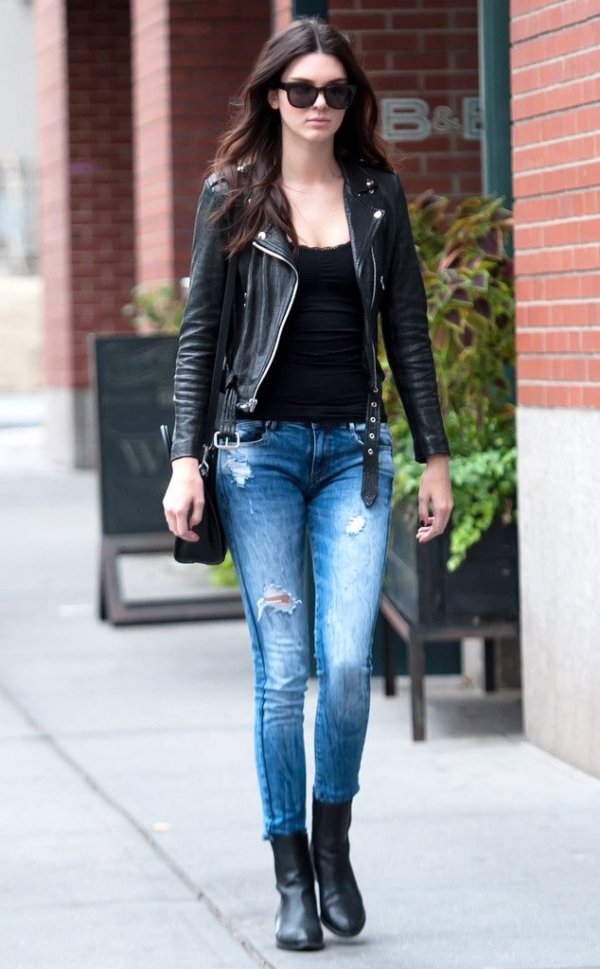 Faux leather bottoms work fantastic with this type of footwear and if you're looking for chic ways to style biker boots, look no further than this one. Opt for a mini skirt, shorts or skinny pants, throw in a dark lip and a tousled hairstyle and you're ready for Saturday night on the town, feeling as sexy as Carrie in her Manolo's.
2

Boho with an Attitude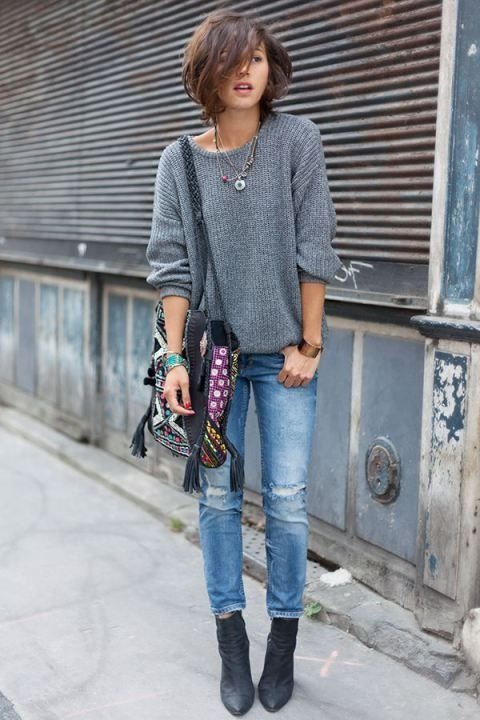 Considering a style update? Don't forget to add biker boots to your shopping list, then! This type of footwear really packs a punch, giving your outfits edge that will inspire you to experiment even more. A great, versatile basic you'll get to wear a lot, styling it effortlessly will all of your favorite pieces.
---
3

Stylish and Cozy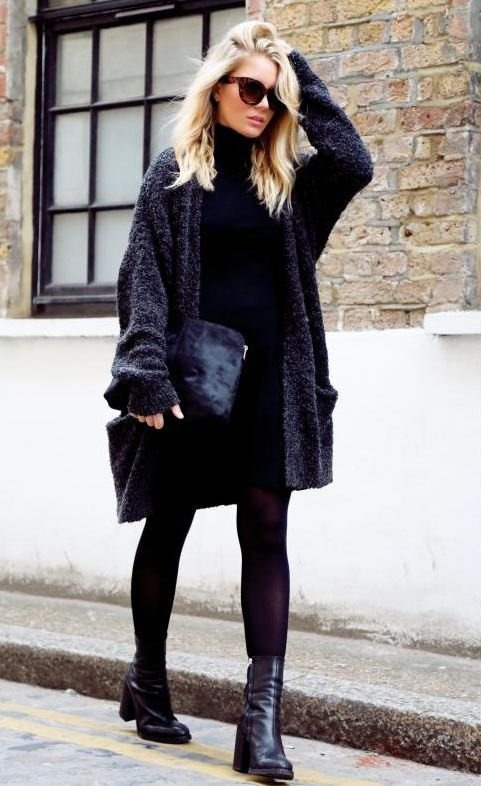 Big cozy sweater-dress spells winter chic this season and pairing it up with biker boots equals a cool casual outfit you'll be proud to present during these cold months. Run errands, meet up with girls for a cup of coffee, shop, relax, enjoy –nothing is off limits if you leave the house sporting this look.
---
4

Missy Packs a Punch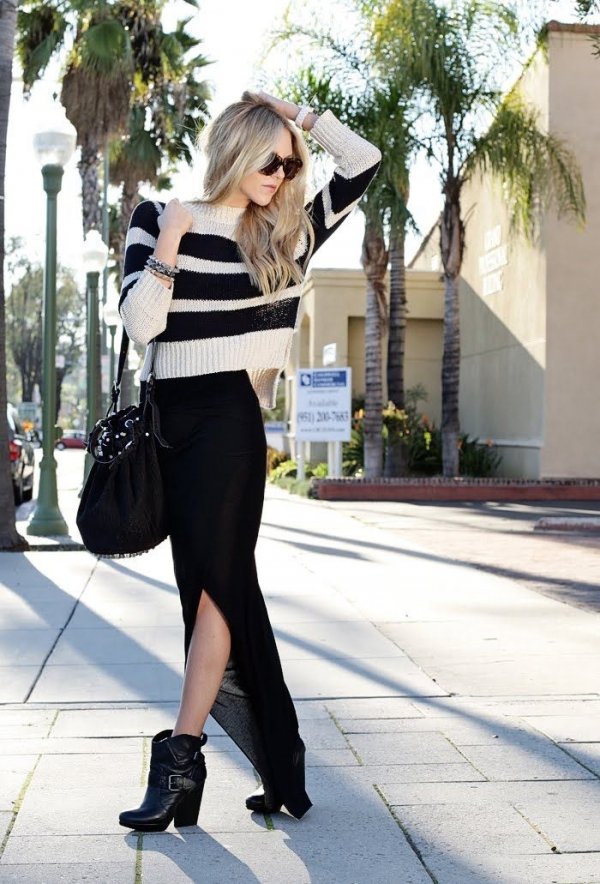 Ever tried wearing biker boots with lady-like ensembles? Impossible, you say? Well, guess again! You can wear them with skirts, cardigans, cute dresses…you name it! Be creative, shake things up, look your best even when you're tired of running around in heels. The only thing that probably wouldn't look right with biker boots is a wedding dress but hey, you never know…that's one bet I won't be making anytime soon.
---
5

I Woke up like This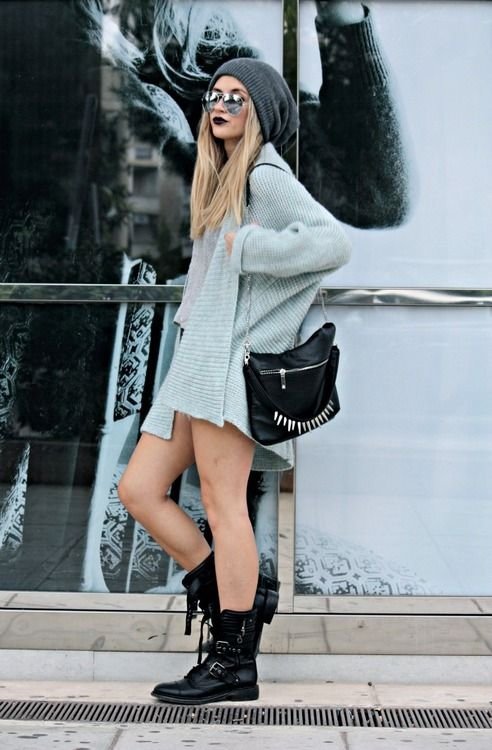 With a cool pair of biker boots you don't even have to try all that much. Even a pair of skinny jeans, your boyfriend's shirt and a beanie thrown over those messy, slept-in locks will look supermodel-ish, photo-ready and totally chic. These babies are the footwear equivalent of a BB cream and that pretty much says it all!
6

Super Size It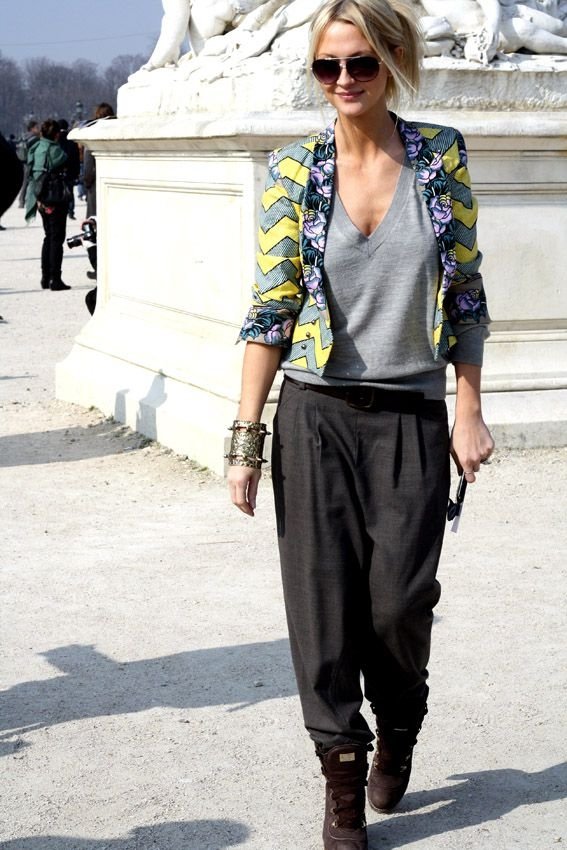 Supersizing is all the rage this season and I'm not even talking about French fries, hamburgers or latte macchiato! Now, I know those oversized sweaters, coats or pants can look awesome with a pair of heels too but if you'd feel comfier sporting a more balanced silhouette, definitely try biker boots for size.
---
7

Casual Fridays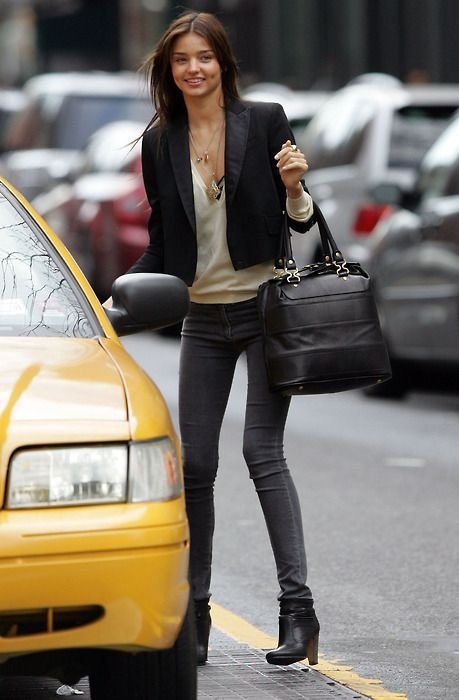 A sleeker version of a biker boot can even be worked into a business casual outfit you'll love to wear to work. Opt for a business-woman's favorite staple, trouser or black skinny jeans, style with a matching top and a fashion forward blazer and you'll be the chicest gal in the office even if you're working in the fashion industry!
Considering investing in a pair of to die for biker boots? Well, now you know exactly why that might be a great idea. Own a pair you couldn't live without? Let me hear it from you, then! How do you usually wear this babies and what makes them so utterly irreplaceable and totally loveable?
---
Comments
Popular
Related
Recent