Is it just me, or are there tons of 90s trends that need to make a comeback? I could be a little biased towards the days of grunge and raves since I grew up during the decade, but it's not too far-fetched to imagine some 90s looks returning since fashion tends to cycle. After all, we revisited bell bottoms, smiley faces, and platform shoes during the 90s. So when it comes to 90s trends that need to make a comeback, here's a look at a few fun fads worth reviving:
---
1

Capri Pants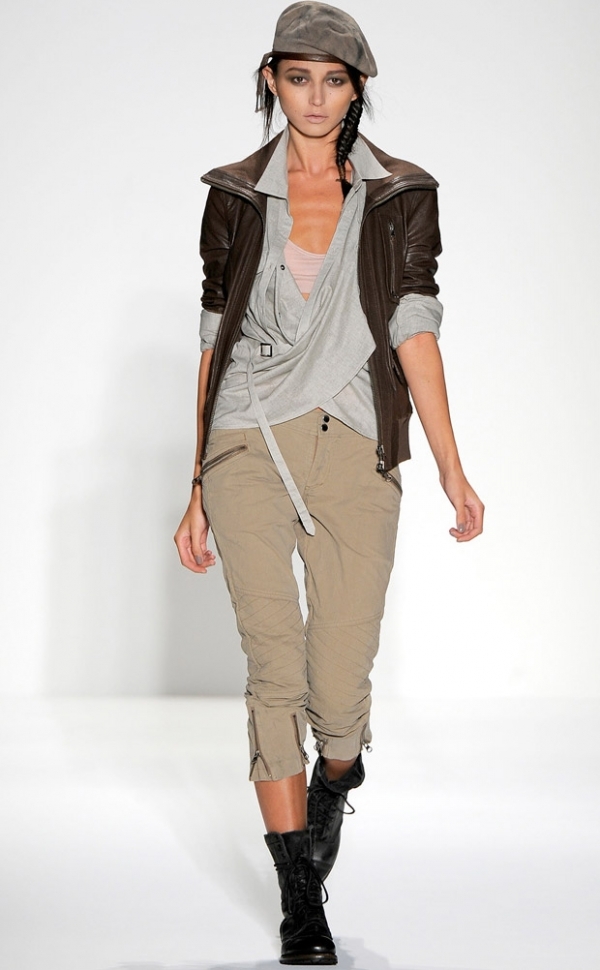 Capri pants were a must in the 90s — how else were you supposed to show off your adorable anklet? I fell in love with the look after seeing Rose McGowan wearing a purple pair in the movie "Jawbreaker," but they came in many different forms. Rose's were the of the sexy tight variety, but there were also preppy khaki capris and capri jeans adorned with embroidery and beads. This is one of the 90s trends that need to make a comeback because it's great for teen girls who attend schools with strict rules on the length of shorts. Shorts that have to be two inches above the knee simply aren't cute, so capris are the perfect compromise between booty shorts and skinny jeans.
2

JNCO Jeans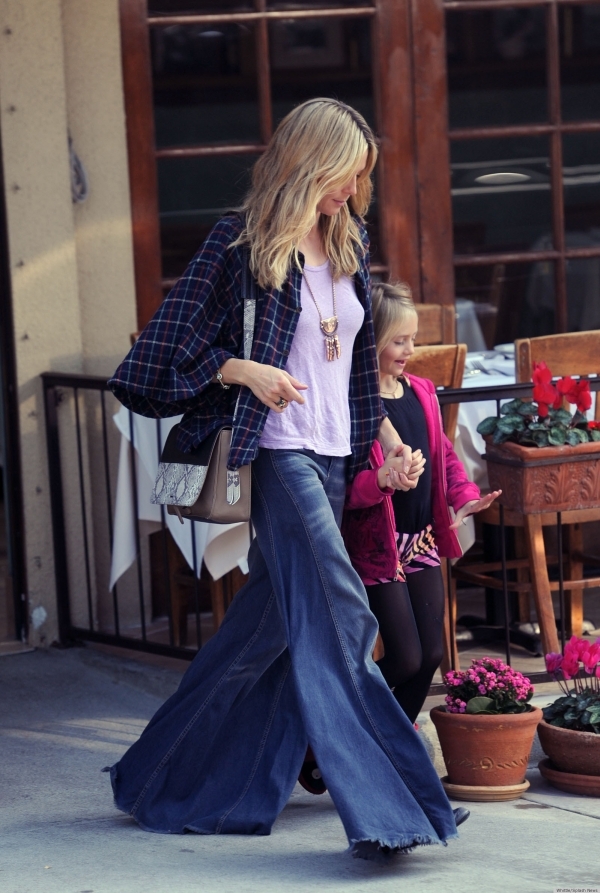 Remember these jeans with leg openings that were wider than the length of your legs? They were kind of inconvenient since the hems drug all over the ground and tripped you up (so this why ankle-baring capris became popular!). However, they were super comfortable — there's nothing quite like a crotch that starts at your knee. A lot of people will argue that they look ridiculous, but there's one really good reason why I think that they should make a comeback. Just think about it — you could carry your iPad around in one of those massive back pockets.
---
3

Crushed Velvet Baby Doll Dresses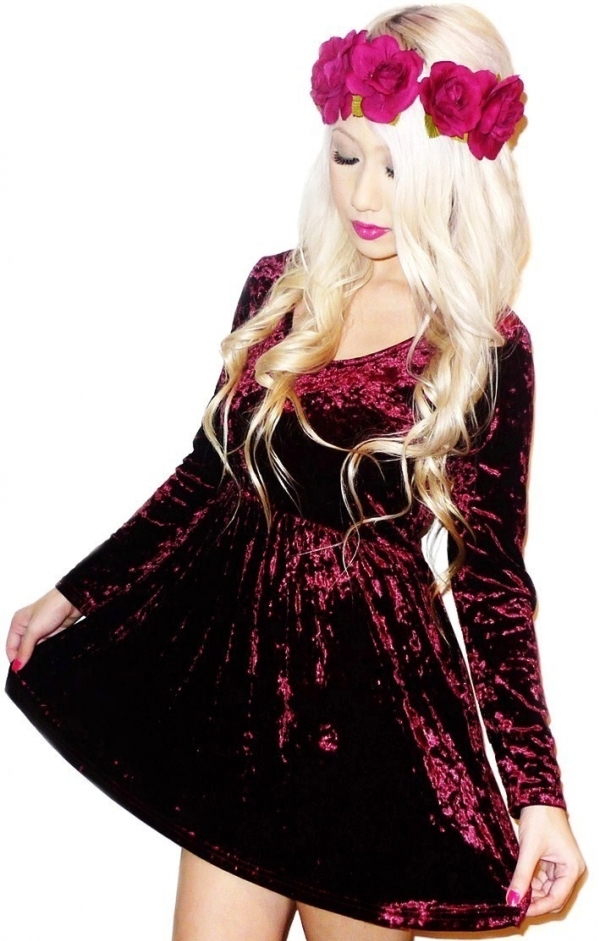 This was one of my favorite items of clothing in the 90s. It felt so luxurious and sexy, and we were kind of obsessed with anything that was shiny during that decade (remember body glitter?). The velvet dress also looks absolutely adorable with a "Blossom" hat adorned with a happy giant sunflower. However, I just became obsessed with the look because it was mentioned in Third Eye Blind's "Semi-Charmed Life." Surely you remember these scandalous lyrics: "The days you were wearing that velvet dress / You're the priestess, I must confess / Those little red panties, they pass the test."
---
4

Scrunchies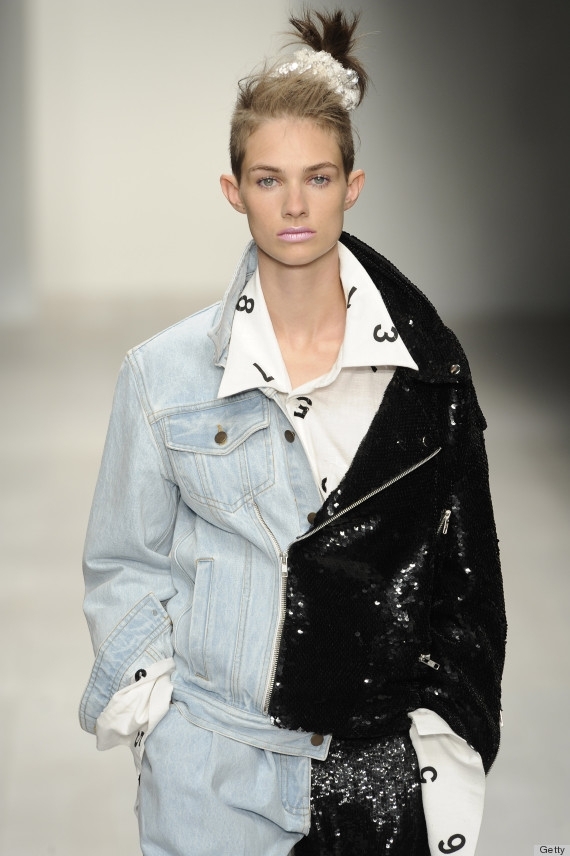 When did we start spurning scrunchies? They were the most comfortable hair accessory ever created since they didn't pull or snag. It was also the best hair accessory for giving your ponytail maximum lift. Scrunchies could be color-coordinated with our outfits, or we could even dress up a boring look by choosing a sparkly scrunchie or one covered in a crazy pattern. It's kind of sad that we all just want to hide our hair elastics now instead of proudly showing off what's holding our ponytail in place.
---
5

Platform Mary Janes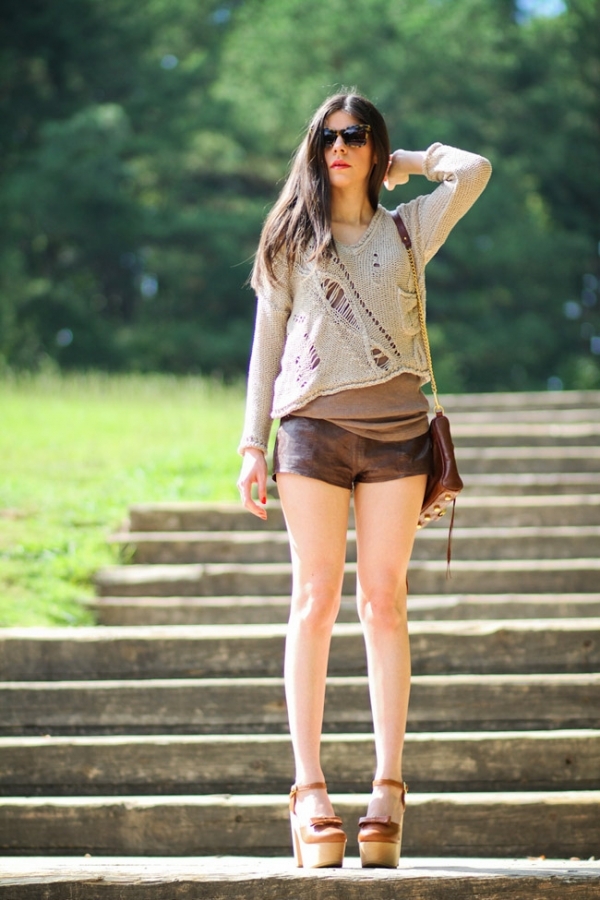 A classic little girl look got an update in the 90s, and, like many fashion trends of the decade, it involved clunkiness. However, the result was all that and a bag of chips. Platform Mary Janes looked totally adorable with baby doll dresses or super-short Catholic school girl skirts and knee-high stockings (the "Clueless" generation was kind of obsessed with sexing up innocent looks). They were like the girly-girl alternative to Doc Martens. Clunky, chunky shoes were all the rage in the 90s, but this is definitely one of the best platform trends — the Spice Girls took the look just a tad too far.
6

Overalls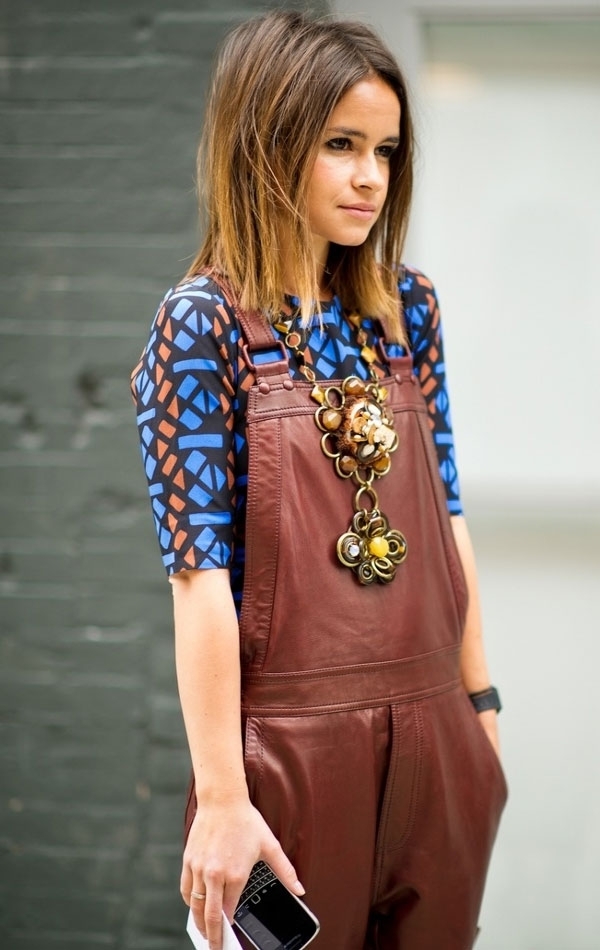 This fashion staple of farmers isn't very figure-flattering, but it sure is comfortable. So what's the best thing about overalls? There's no waistband, of course! Overalls could be sexed up with a belly-baring baby tee, and you could make them look even less farmer-ish by undoing one strap. They also came in some interesting styles — I had a silver nylon pair that I was absolutely obsessed with. And since overalls were covered with pockets, you always had a place to carry your pens, tampons, etc.
---
7

Chokers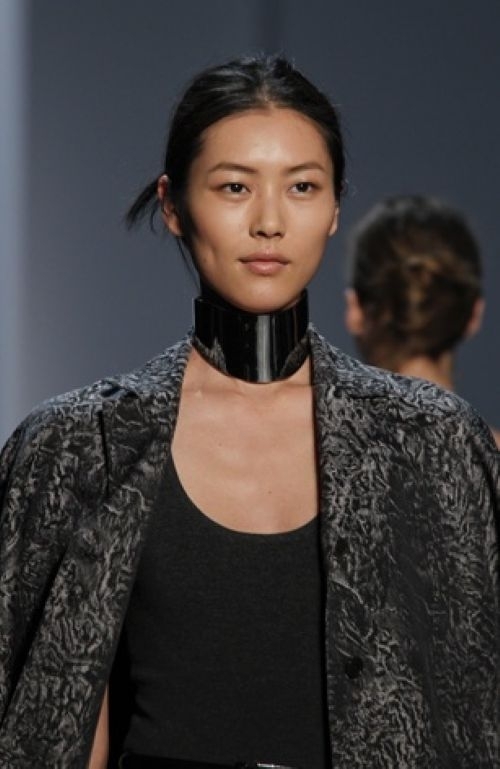 No, I'm not talking about those flimsy stretch tattoo chokers — I prefer the thick black bands like the one worn by Natalie Portman in the movie "Léon: The Professional." There was no better way to tell the world, "Look at how thin and youthful my neck is!" Chokers were also a great way to keep from nodding off in class since they really would start to choke you if your head started to fall forward. It was a look that felt elegant and girly, but it also had a bit of a punk edge since it resembled a dog collar. The choker looked perfect paired with a baby doll dress and a head-full of butterfly clips.
---
8

Dragon Baby Doll Tees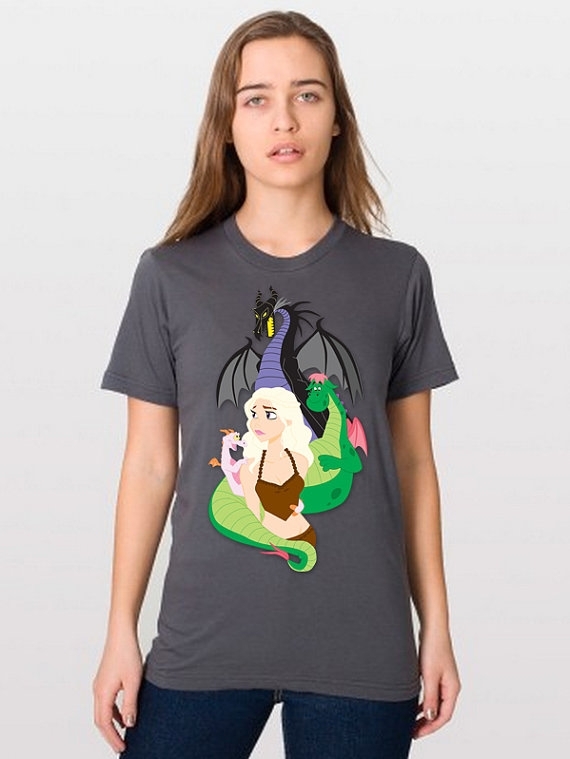 There was a time in the 90s when Asian-inspired trends were really in — do you remember those Chinese takeout purses? One of my favorite parts of this trend was all things dragon, and I had a red baby doll tee adorned with a silver fire-breather that I was absolutely in love with. I paired that baby tee with a velvet skirt and a pair of black knee-high boots and felt like da bomb! I guess my dragon obsession started after I saw Natalie Imbruglia wearing a dragon tee in her "Torn" music video. I had a major girl-crush on the singer, but I was never brave enough to try out her adorable pixie cut.
---
9

Floral Dresses with Combat Boots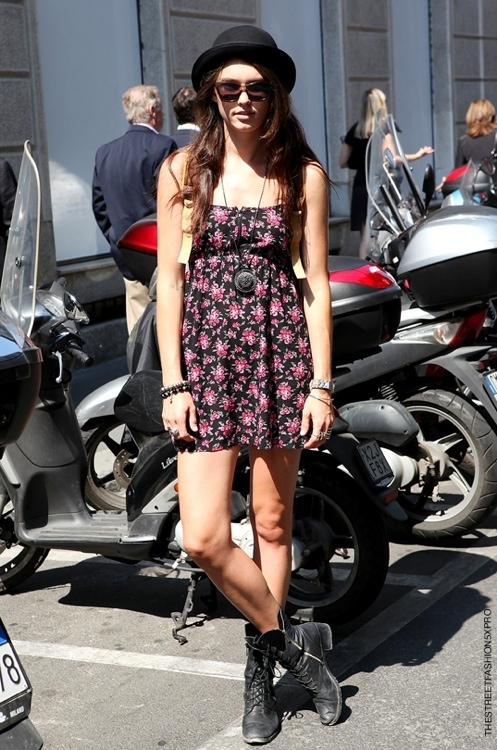 This was one of my favorite 90s trends because it blended something super-feminine with the grunge look that was so popular during the decade. It was also nice to have options if you loved grunge music but weren't a fan of flannel. It kind of makes sense to combine two clashing looks since you're still trying to figure out who you are as a teen, and this clash of soft and hard just clicked. The floral was flirty, but the boots said, "I'll kick you in the shins if you get fresh with me." You could go all-out 90s with this look by pairing it with a choker, knee-high stockings, and a bucket hat.
Of course not all 90s fashion was so fabulous. Remember see-through plastic purses and rave wear like brightly-colored pacifiers? But that's what's so great about fashion eras being revived — you can pick and choose the best trends from the time period. So what 90s trends would you like to see make a comeback?
---
Comments
Popular
Related
Recent