Recently, people have been substituting trendy watches for their cell phones. However, it's easier to take a quick glance at your wrist than it is to pull out your phone, check the time, and get distracted by the dozens of text messages you've received. Even though they may seem irrelevant, you should still pack your jewelry box with trendy watches. They're not only practical, but they can also be a trendy accessory.
Table of contents:
1

MICHAEL Michael Kors Slim Double Wrap Watch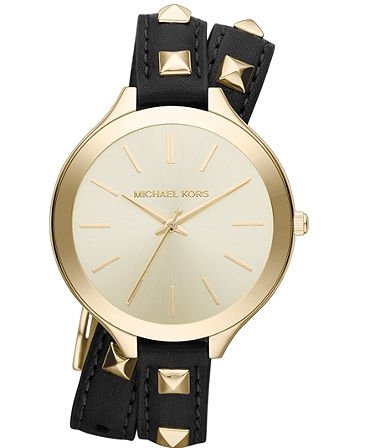 This sleek watch is one of the trendy watches that is perfect for any occasion. It's plain enough for work, and elegant enough for a party. The studs on the strap add decoration, so that it doesn't look identical to any other trendy watches. It's made of stainless steel, and the strap is made of black leather. It's a great way to tell time while adding style to your look.
Price: $160 at macys.com
2

Nixon the Time Teller Watch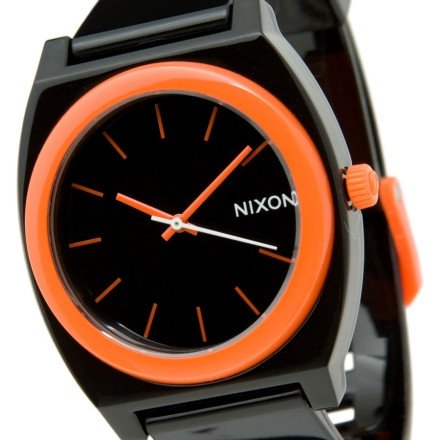 This watch values productivity over fashionability. It's made out of a durable plastic so that it lasts for years. There's no damaging this baby during your daily activities. Plus, it comes in tons of different colors. You can choose whatever piques your interest.
Price: $26 at dogfunk.com
3

Marc by Marc Jacobs Henry Dinky Watch in Rose Gold/Knockout Pink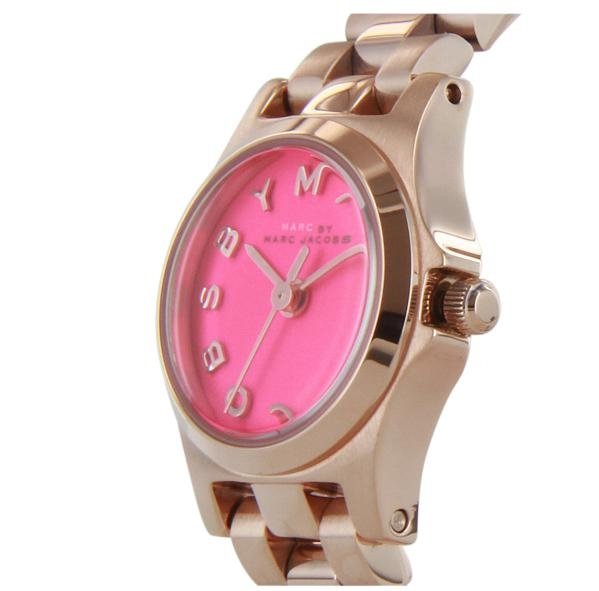 Every girl loves looking pretty in pink. Channel your inner Elle Woods by wearing this to the office. It's professional with a girly flair. Show those men who's boss. This watch is a great way to balance your femininity with your professionalism.
Price: $200 at bloomingdales.com
4

Michael Kors Women's Chronograph Bracelet Watch, 38mm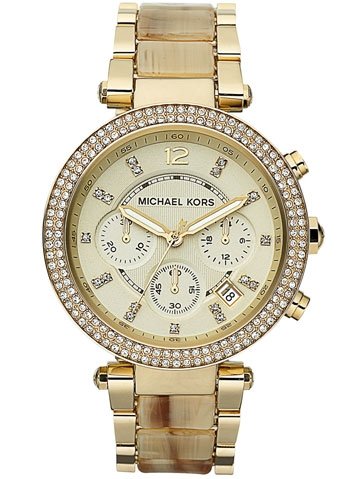 This elaborate watch is cute and classy. It doesn't only tell you the time--it tells you the date as well. You'll never wonder what day it is again. All the information you need is strapped to your wrist. What more could you need in a watch?
Price: $250 at shop.nordstrom.com
5

MICHAEL Michael Kors 'Bradshaw' Leather Strap Watch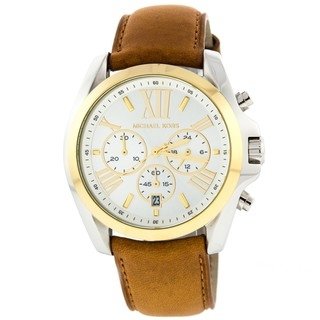 Gender boundaries don't apply when it comes to this watch. It would look stylish on a male or a female. The combination of silver and gold gives it a charming appearance. Plus, the Roman numerals add a bit of class. There are so many small touches that make this watch such a great accessory.
Price: $225 at bloomingdales.com
6

Mougin & Piquard for J.Crew Minuit Watch in Black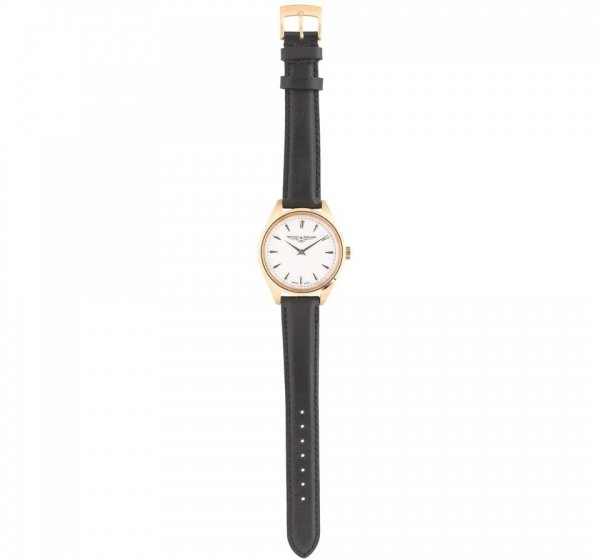 Are you a fan of simplicity? Then you could use this watch. It's modern, without too many elaborate design features to distract the eye. If you don't want to buy dozens of different colored watches to coordinate with your outfit every day, then buy this one and this one only. It'll match anything, so there's no need to worry.
Price: $495 at jcrew.com
7

Coach Boyfriend Bracelet Watch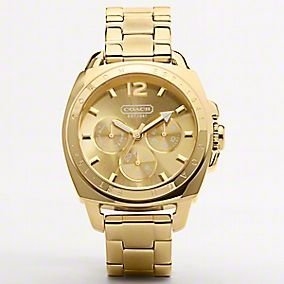 If you're aiming to impress, look no further. This gold watch certainly makes a statement. You'll look wealthy, fashionable, and intimidating. Coach only manufactures the best products, so you know you won't be disappointed by this watch. If you can afford it, it's worth the high price.
Price: $248 at coach.com
8

La Mer Collections Pyramid Stud Wrap Watch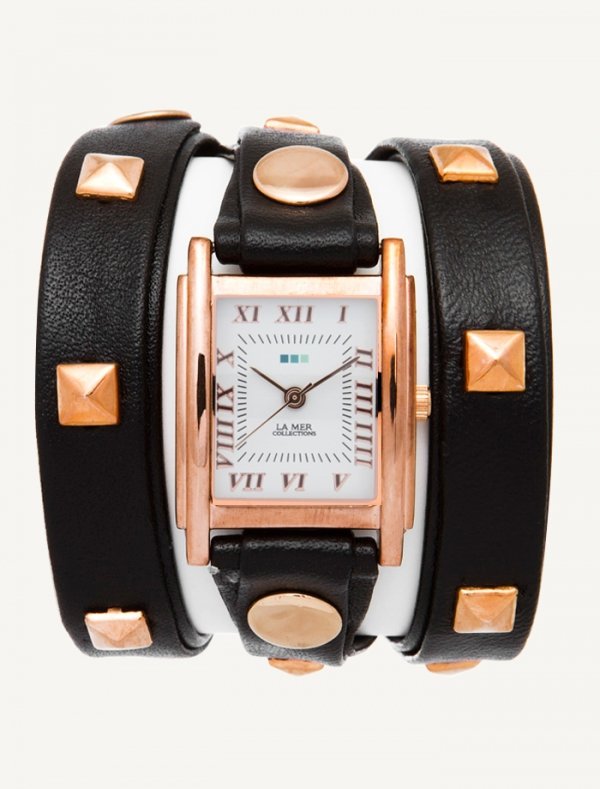 This watch doubles as a bracelet. The black band snakes around your wrist like jewelry. Plus, the gold studs make it appear to be a fashion statement instead of just a watch. The best part? You can wear it anywhere. If you have on short-sleeves, this accessory will decorate your bare skin.
Price: $99 at piperlime.gap.com
9

Marc by Marc Jacobs Amy Crystal Bracelet Watch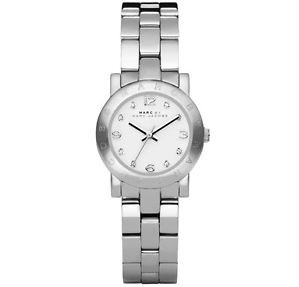 This watch comes in silver and gold. It's just as beautiful as any bracelet that you'll find in stores. The Swarovski crystals give the face a special sparkle. As long as you take good care of it, it'll always shine like it's brand new. Grab one of them while they're still available!
Price: $175 at shop.nordstrom.com
10

Kate Spade New York Classic Metro Watch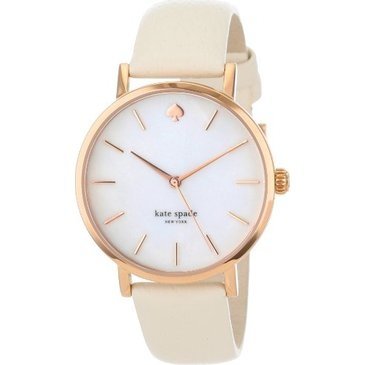 This is a watch that truly goes with anything. Whether you're wearing all black or a vibrant dress, this will match. Its versatility is its best aspect. Of course, that's not the only great thing about it. It also has a sleek band and simple lettering.
Price: $195 at macys.com
11

Be Real Valiant Watch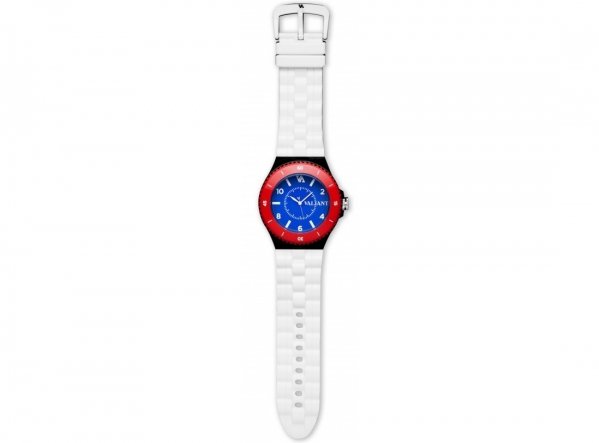 Tyson Ritter, lead singer of the All American Rejects, designed this gorgeous watch. Twenty-five percent of the proceeds goes to the charity Don't Hate on Haiti, which aims to give clean water to Haiti. Not only will this watch make you look fabulous, but it'll help a good cause. Don't you want to give back? This is a rewarding way to do so.
Price: $50 at valiantwatches.com
12

Geneva Women's Marcasite Antique Watch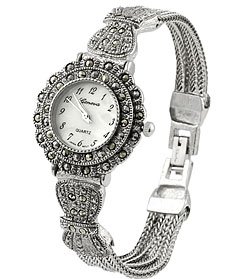 This watch is perfect for you, your daughter, or your grandmother. Any age can wear it, and feel great whilst doing so. So why not purchase it for your loved ones? The face is decorative, as well as the entire band. The cuteness never ends.
Price: $50 at overstock.com
13

Stuhrling Original Women's Verona La Playa Swiss Quartz Watch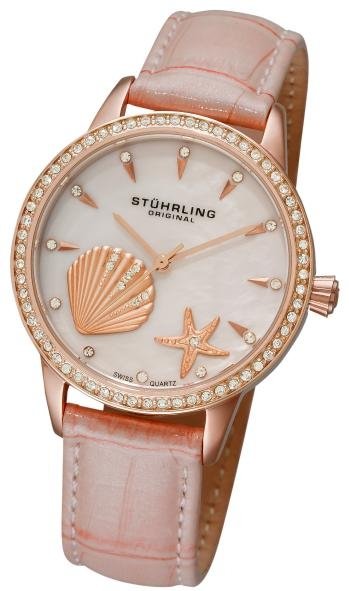 Are you addicted to the beach? If you wish the sun would follow you everywhere, buy this accessory. It contains a decorative seashell and starfish on the face. It'll make you remember the wonderful times you've spent tanning in the sand. Even when you're freezing, you can carry around a little piece of paradise.
Price: $76 at overstock.com
If your wrist is bare, it's time to take out your credit card! There are so many fabulous watches out there that you're sure to fall in love with at least one. Are you in need or a watch or do you already have one that you wear everywhere?
Please rate this article