Well, fall is here, and it's difficult sometimes to figure out what to wear; I mean, there are a ton of new color combinations to go with this year. You could mix your favorite boots or a lightweight, super adorable cardigan with a perfect pair of autumn hues. I'd love to help you with a few ideas; personally, I prefer combining colors for the fall. After all, autumn has an array of new color combinations to choose from, such as red, gold, green, light brown and crisp yellow—what a plethora of fun colors which you could mix with anything! I have a list of seven fabulous color combinations for the fall; take a look, if you're interested!
---
1

Black and Maroon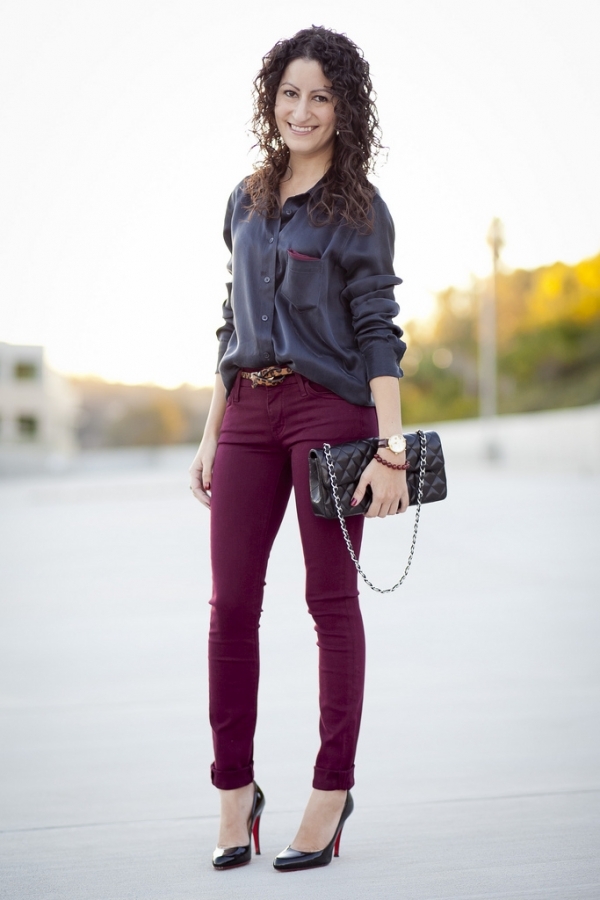 Personally, I really love wearing maroon. This is one of the best fantastic new color combinations this season! Although it matches with a bunch of fall colors, I still enjoy pairing it with black. I would recommend having at least one maroon cardigan to wear to holiday parties or as a piece of winter clubwear. Presto! Super easy, right?
2

Gold and Burgundy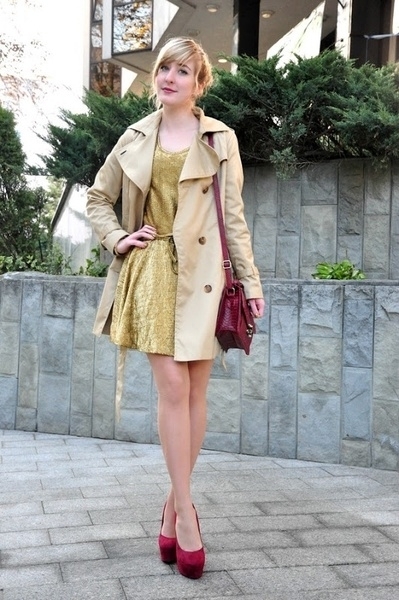 These two colors flow together effortlessly. Honestly, I think this brings off a highly flattering appeal for any skin tone. Call me silly, but I also think it makes you appear regal, if that makes any sense! I would match a burgundy pair of jeans with either a gold-colored blouse or gold accessories. Or — if you're feeling daring — wear gold pants with an oversized burgundy sweater.
---
3

Muted Green and Black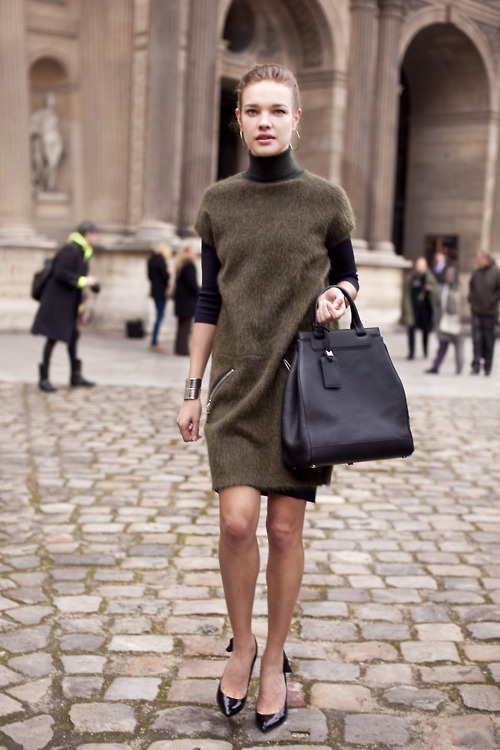 Muted green is a very popular color this year. Check all of your favorite retailers; you'll see it everywhere! I recently purchased a beautiful muted green cardigan with a gorgeous black lace trimming and paired it with a black cut-out dress like the ones featured on Ami Clubwear at amiclubwear.com. The look made my boyfriend's jaw drop! Okay — no, his jaw didn't drop. But he did say that he really liked my outfit! Plus, I found that this mixture was an exceptional piece of clubwear. I went out later that night with this and I received a ton of compliments.
---
4

Red and Beige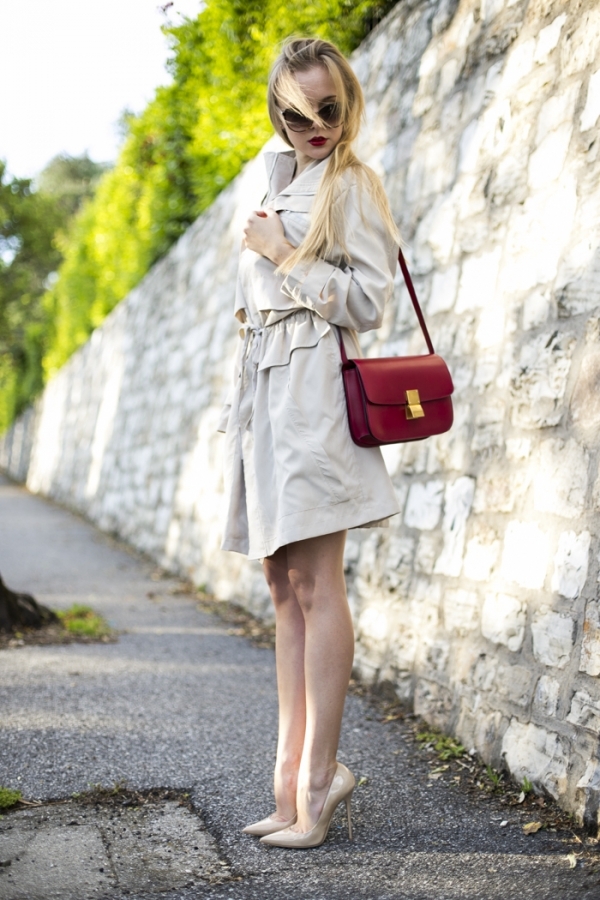 This is an excellent color combination for a day at work. It is a good idea to wear it as a nice ruffled beige blouse and an adorable red skirt. Or, you could always do the opposite: wear a nice red blouse with beige pants. Either way, you'll pull of red without looking like you're ready for Christmas. It's all thanks to the beige—that makes it easier to differentiate between fall and winter.
---
5

Yellow and Cardinal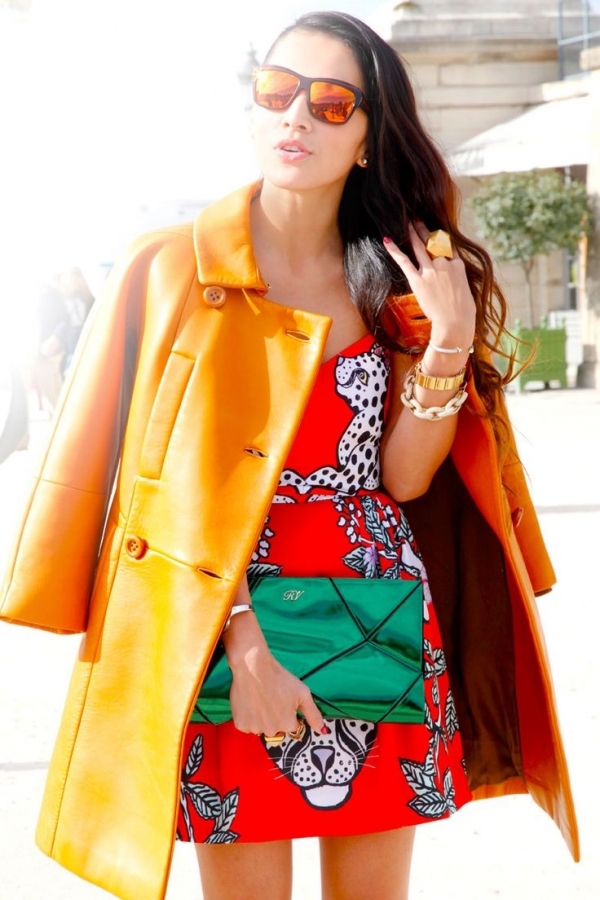 For a bright and happy feel, go with this color combination! If you're comfortable with crop tops, then I would wear one in yellow with a pair of high-waist cardinal jeans. You could also mix and match. A red long-sleeved shirt with a flowing yellow skirt can give you a bit of an exciting and funky look. However, if funky isn't your flavor, try wear a red dress with a yellow cardigan. Be careful of the hues you choose for this color combo: you don't want to look like Ronald McDonald!
---
6

Chestnut and Almond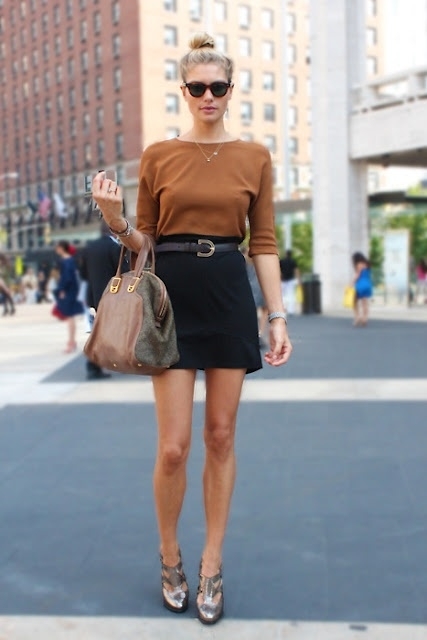 This is another great choice for work. I would suggest wearing a nice tunic with a warm chestnut sweater or cardigan over it. Plus, the color combination sounds yummy, doesn't it? You could wear a pair of almond heels with a signature chestnut dress. This will be sure to turn heads! Or you could simply wear an almond maxi dress with a chestnut hairpiece.
---
7

Bronze and Champagne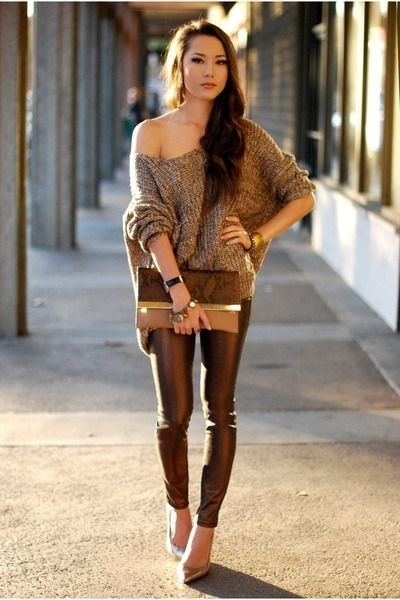 These two colors go together really well. I believe this would be perfect for a date; you could wear a stunning champagne dress (maybe even a high-low gown) with some incredible bronze accessories or even a nice coat of this color. A bronze gown on its own will be aesthetically pleasing. It is quite a cherished color these days! Wear a bronze gown with a champagne belt to your next trip to the movies.
These seven selections are highly complementary. They are flattering when worn with each other. This makes the process of choosing new color combinations much easier! Have you tried to mix any of these combinations before?
---
Popular
Related
Recent