Brands to complete a look with I'm going to spend the next few minutes of your life (and a good hour and something of mine) discussing will definitely prove to be useful knowledge in case you're hoping to stock up on a few essentials or statement pieces early in the season and are interested to know which brands to shop for depending on your style! Heck, check them out even if your wallet has worn thin over the summer as I'm about to list some of the most popular brands worldwide which, again, is useful knowledge you'll be able to use to your advantage once sales kick into gear and shopping madness begins! Deal? Well, here we go and here are a few cool names, with cool clothes and accessories to do your homework on:
---
1

Classic and Refined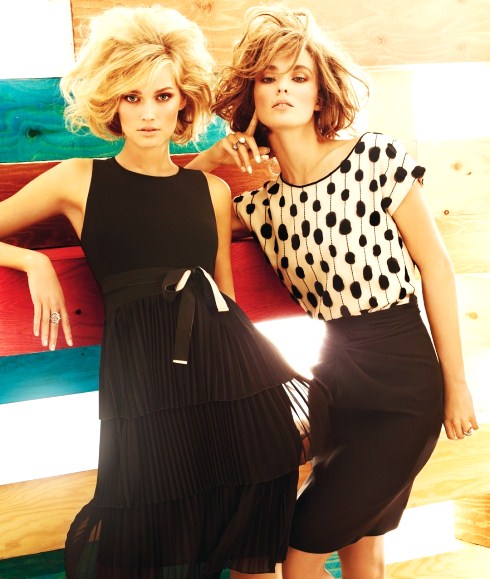 Max Mara – Less expensive than Dior or Chanel, Max Mara's popular, classy yet still quite pricy designs are perfect for you in case you enjoy fine fabrics, clean cuts and fool-proof choices when it comes to color palette! Shop for your coat, power suit or a dress here and you won't regret it! I absolutely adore this brand and I truly believe some of you will love it too! And if you happen to have an idea on how to become a celebrity overnight and make tons of cash to spend on these clothes, do pass it along – I'd really appreciate it!
Zara – In case Max Mara is out of your price range, you can always take your business to Zara, a Spanish brand that always manages to take the best and the classiest of trends and present them with a price tag that won't make you feel light-headed! Now, I know Zara carries clothing that are trendy and urban as well and I'm not trying to suggest this brand is focused on producing classics only yet I still believe it's one of the best affordable brands to complete a look that screams class. Don't take my word for it, take a peek at some of the world's most famous fashion bloggers who, despite all of their designer goods, still love to shop at Zara!
---
2

Smart Casual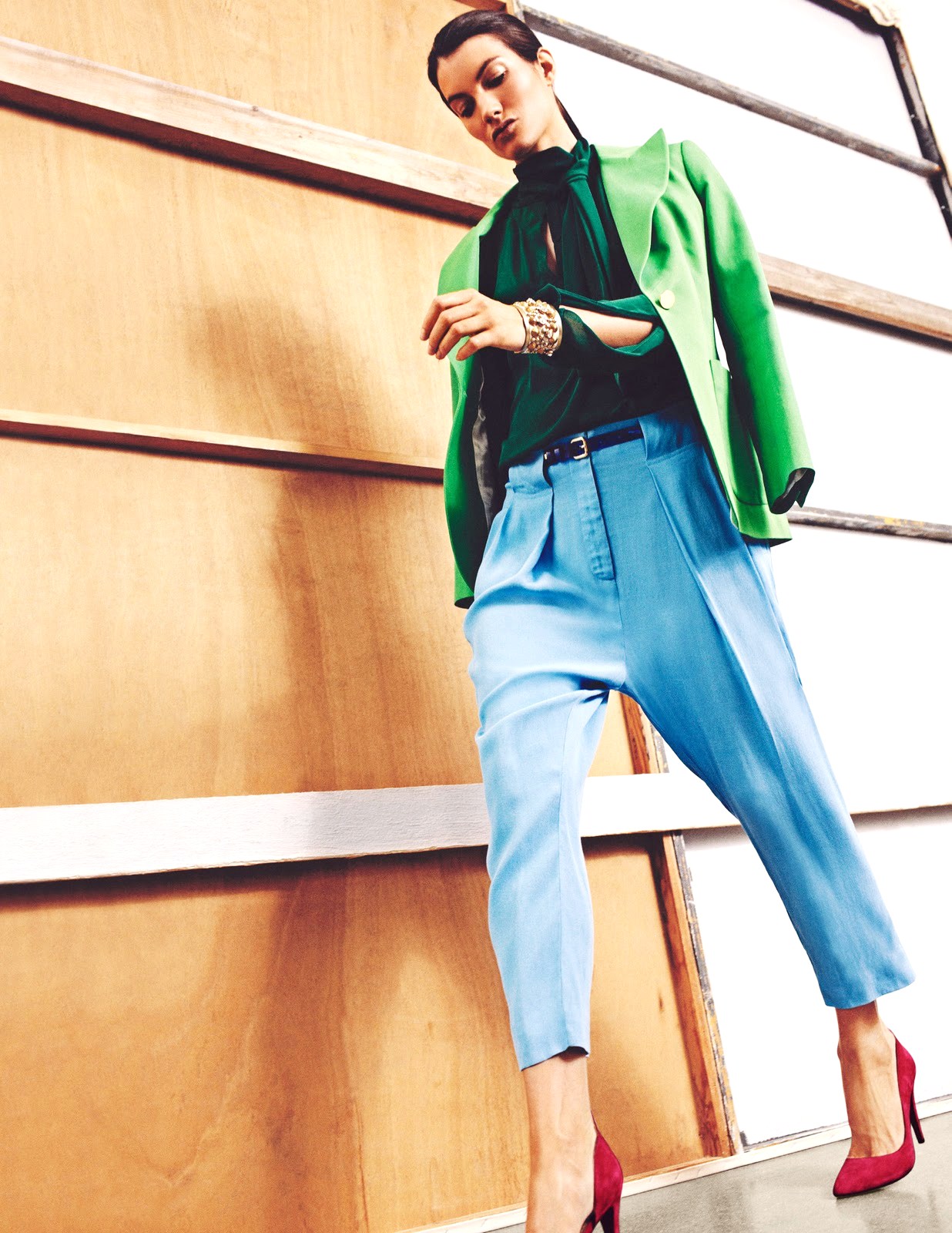 By Malene Birger – In case your style is best described as smart casual with a serious potential to go dressy casual here and there, Danish brand by Malene Birger is a brand to shop for! Abundance of great quality fabrics, styles, colors and prints will only make your choice that much better helping you find perfect pieces to add to your wardrobe! Take your pick in season in case you don't mind paying top dollar when you know the clothes are so worth it so test your patience and get into your credit card company's good graces again by waiting for the sales to start!
Mango – Famous Spanish brand Mango is basically a more colorful and even more affordable version of Zara! And while hip, urban or totally sporty designs are rarely to be seen here, you'll always be able to handpick a few great, casually chic day to evening dresses, preppy, lady-like cardigans and easy-to-match neutral essentials such as blouses and blazers!
Trendinig Stories
More Stories ...
3

Feminine & Sexy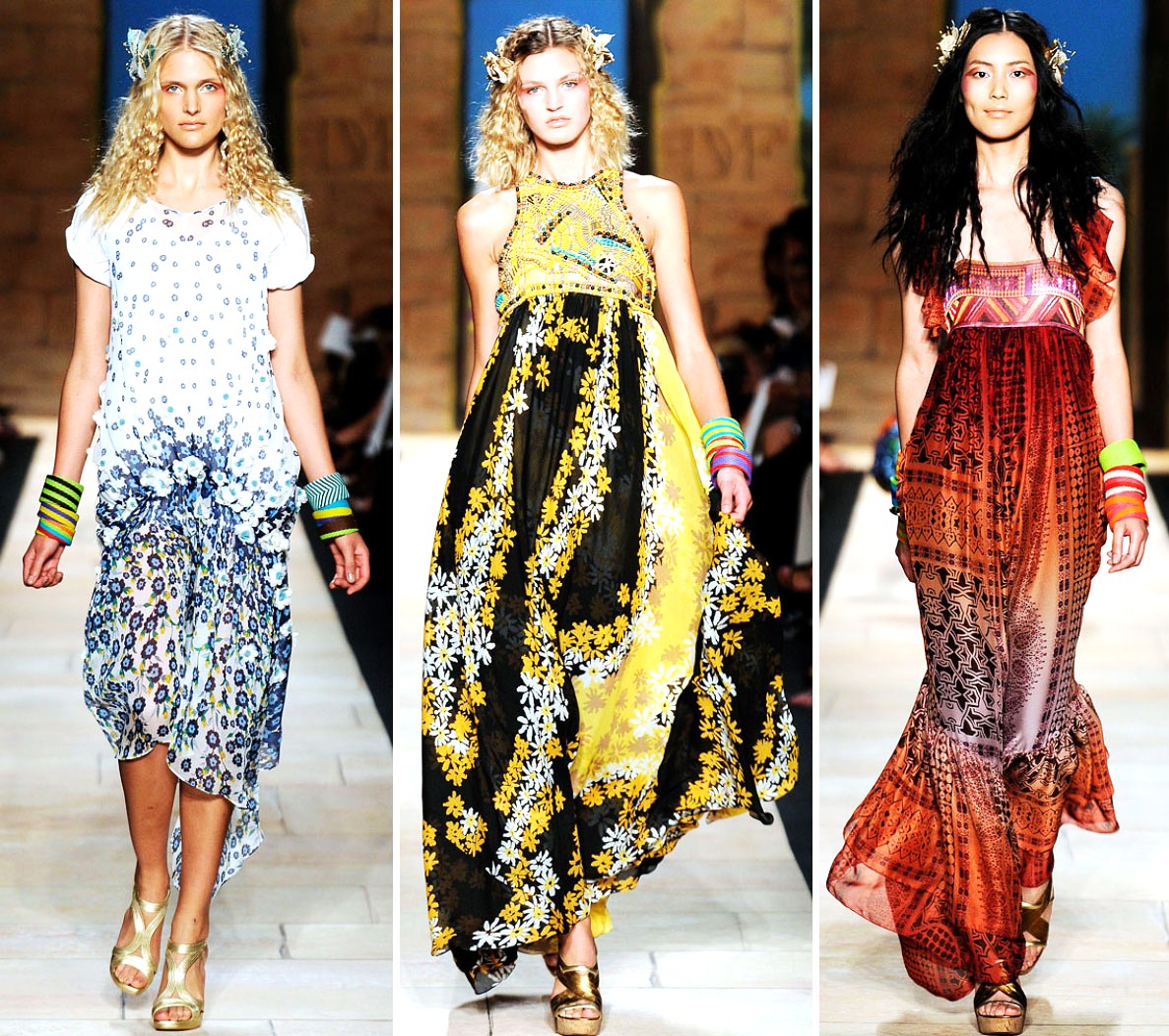 Diane Von Furstenberg – Chic, feminine and sexy, those are just some terms that first come to my mind whenever Diane Von Furstenberg's dresses and clothing in general is being mentioned! Now, I don't know how familiar or fond of this brand are you but I'm telling you – if you're looking for that fantastic dress, a piece that will make you feel 200% sexy in a feminine, in your face but not REALLY in your face kind of way, this is one of the brands to complete a look with!
Guess by Marciano – Not as pricy as DVF (especially not in the US), this chic, most luxurious of all Guess product lines will help you look just as good without having to spend just as much! Europe-based ladies might want to visit Mango and Zara one more time because "affordable" and "easy to find on huge sale" are two things Guess (and especially Guess by Marciano) clothing and accessories certainly are NOT in the Old Continent!
---
4

Frilly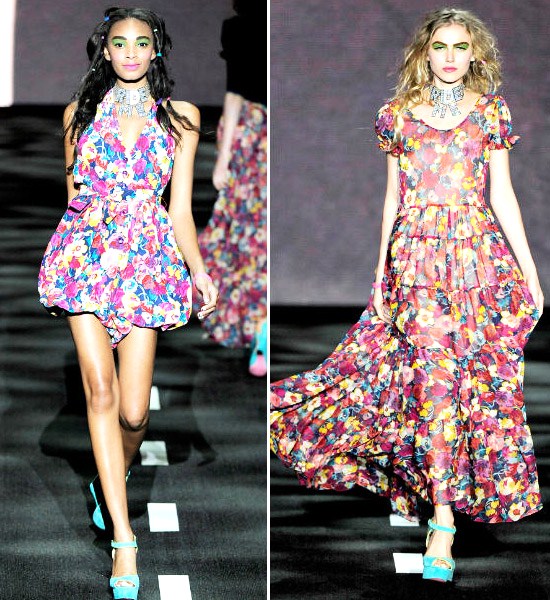 Betsey Johnson –If you love satin, sequins, everything ruffled, poufy and bright enough to catch the attention of a flight attendant strolling a refreshments cart through a jam-packed economy class section of a plane whizzing over your head at the moment, Betsey Johnson is the name you ought to be shopping for! LOL! Just joking, ladies, don't get me wrong, Betsey is quite awesome actually and, although her clothing line is not really my cup of tea, I do love her shoes, sunglasses and swimwear! And in case you're a total girly girl or a huge fan of pinup fashion, I bet you'll find Betsey Johnson's style accents worthy of your shopping-list!
Killah – Part of the Miss Sixty Group, Killah is basically a younger, frillier, more colorful, not to mention a bit cheaper version of Miss Sixty you'll definitely want to check out in case you find this last too boring and have no idea where to shop for Betsey Johnson stuff in EU. Timing your purchases to match end of season or mid season sales would be a very good idea in case you're hoping to get multiple items but don't feel like spending too much all in all.
---
5

Quirky and Fun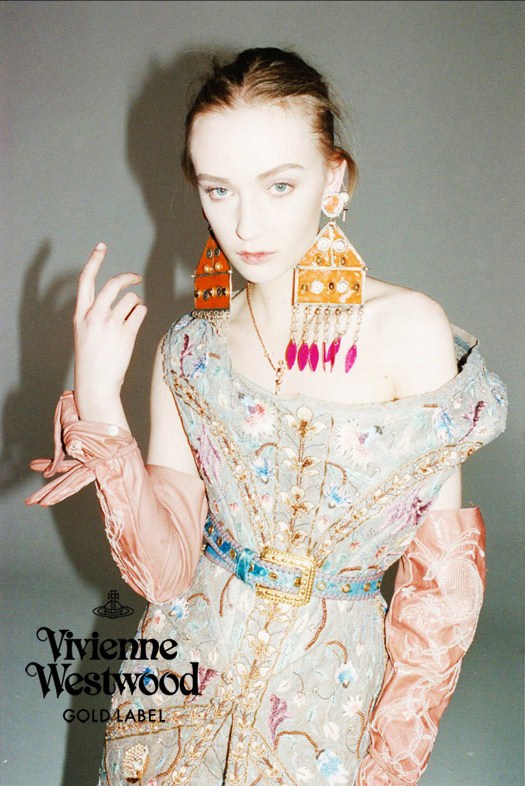 Vivienne Westwood –Quirky and cool yet totally wearable, Westwood's fantastic designs come with this huge dose of personality yet are versatile enough to allow your own style and uniqueness to show! Shop for them in case you don't mind spending a bit more for a statement piece you'll adore and, while you're at it, take a peek at my personal favorite – Anglomania Bounty Leather Jacket!
Lazy Oaf – From a Fruit Cocktail Vest and Tony the Tiger Skirt to Pizza Necklace and Toothy Tote, this cool, unique UK brand is a way more affordable way to get some totally quirky style updates! Even celebrities love Lazy Oaf and you'll have literally no problem finding a perfectly whacked garment for yourself regardless of where you live as these clothes are available just anywhere – from ASOS and Amazon to Lazy Oaf's official website, of course!
---
6

Urban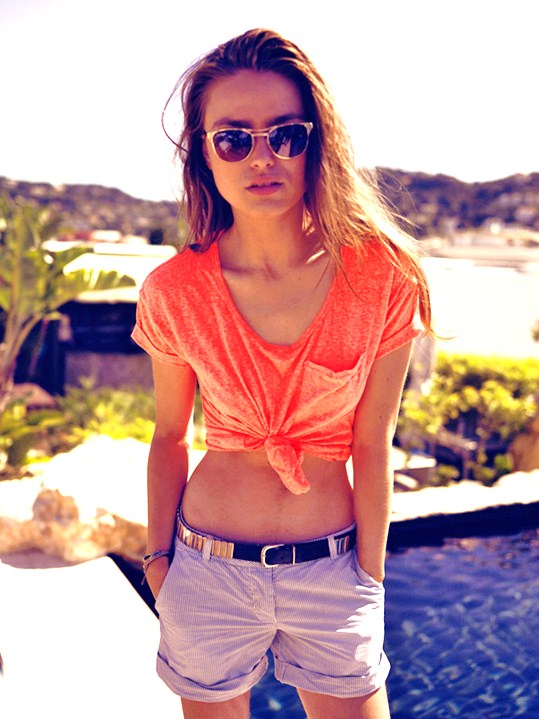 Scotch&Soda – Cool, casual, trendy and even a bit boho-looking at times, Scotch&Soda's line for women, Maison Scotch is the next brand to complete a look with and the one you should check out in case you really need a pair of awesome jeans or a couple of cool printed tees, a really fierce blazer or a shirt. Maison Scotch garb doesn't come cheap yet it isn't insanely expensive either so shop for it if you've grown tired of Diesel or are looking for a new urban brand to help you mix things up.
Rock&Republic –Urban, cool, sexy and totally not detrimental to your budget! If you're looking for clothes to help you keep your trendy, smoking hot appearance flawless, you definitely have to check out some of that Rock&Republic garb and accessories! From jewelry to shoes, cool tops and jackets and oh…let's not forget awesome jeans – this might not be the most popular brand everywhere but I'm sure you fashionistas do know about it and agree this is the brand to shop for!
---
7

Sporty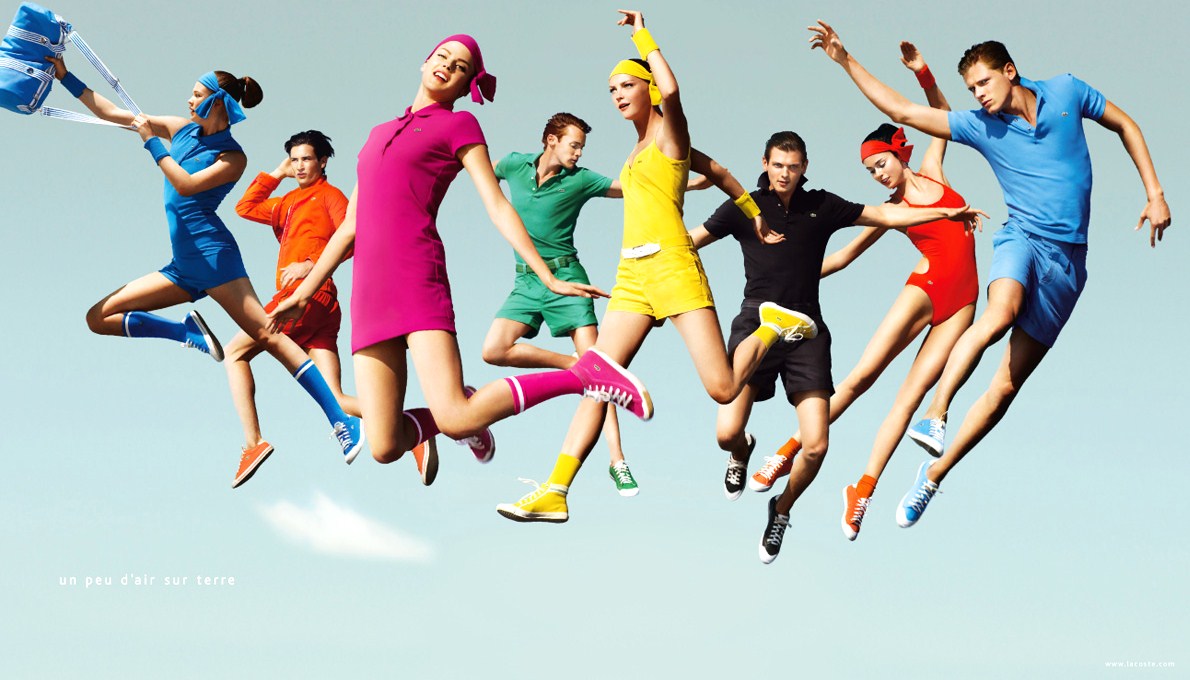 Puma Black Label – Puma's Black Label of sport fashion brings together some of the biggest names in fashion, helping you have the clothes that go beyond sporty! It's cool, it's trendy, it's innovative not to mention totally comfy and it definitely needs to be on your list of brands to complete a look with in case you're sporty, adore sneakers and rarely leave your home in anything that's difficult to walk, breathe or run to catch a bus in.
Lacoste– A perfect mix of sporty and laid back, Lacoste is, as we all know, one of the most popular brands around the globe and totally deserves all that attention! Shop for crocodile-marked garb if you love investing in clothes that are sporty in a casual, presentable sporty kind of way rather than I'm-just-about-to-hit-the-track sporty or in case you're looking for a bit more affordable way to curb your Ralph Lauren-related shopping cravings!
Are there any other brands to complete the look with I haven't mentioned or even heard about? Do share your wisdom ladies and tell me what are the most popular brands in your area or amongst your friends, what 's your dressing style and where do you do most of your shopping!
Top Image Source: xaxor.com
---
Comments
Popular
Related
Recent