A biker jacket is a staple in many wardrobes, and ideal for the time when it's warm enough not to need a winter coat but cool enough for a jacket to be essential. But if you're bored with wearing it with jeans, how else can you style it? It's more versatile than you might think, so try these ways to style your biker jacket, and get maximum use from this cool jacket …
---
1

Over a Floaty Dress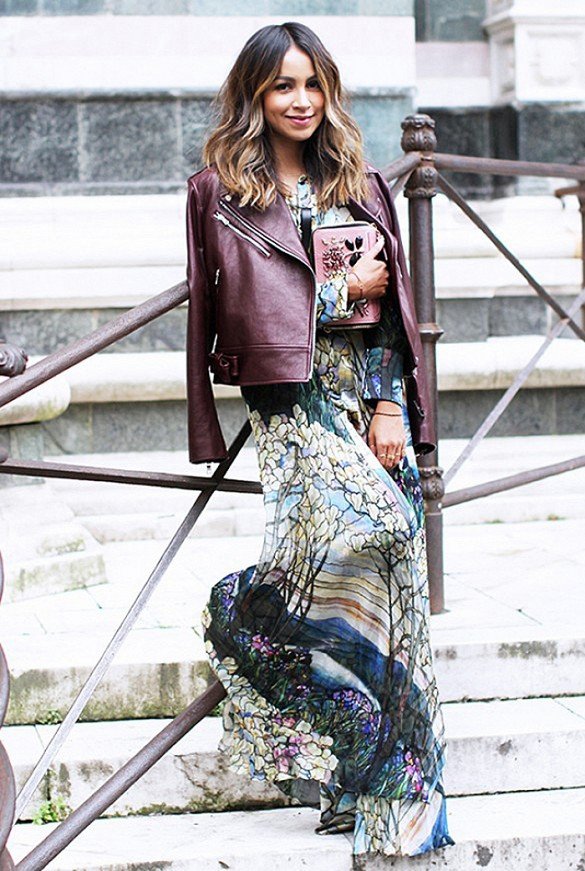 The biker jacket is such a masculine piece that it's fun to mix it up with a feminine floaty dress. Keep your legs warm by choosing a maxi dress, which will look extra cool with the short length of the jacket, or add a pair of leggings. For maximum contrast, pick a dress in a lighter tone if, like most biker jackets, yours is black (black is such a classic!).
2

With Shorts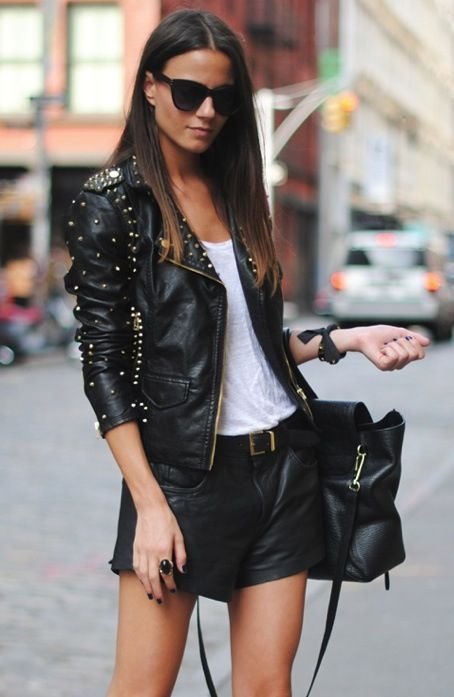 If your jacket is made of a lighter material, wear it with a pair of tailored shorts and matching shirt. Keeping the colors simple will give you a polished look; you don't want to look like you got dressed in a hurry! Add a stylish statement necklace, but keep the rest of your accessories simple.
---
3

With Lace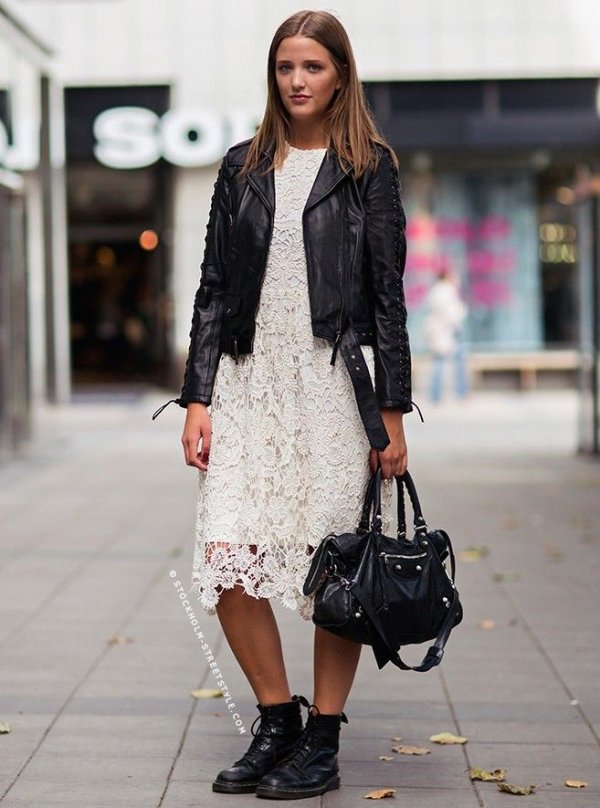 Are you heading off for a night out? Mix your biker jacket with lace for another take on the masculine/feminine look. A lace skirt with a silky strappy top will look awesome with a biker jacket on top.
---
4

Bored of Black?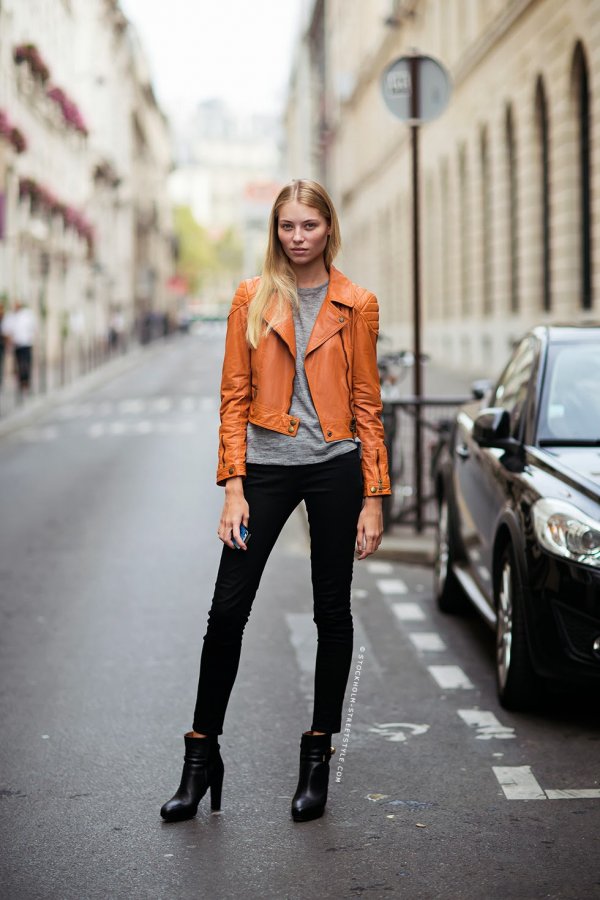 A black biker jacket is certainly a classic, but don't confine yourself to the basics. The same style is available in different colors and fabrics, which adds a fresh touch to a classic look. Choose a lighter fabric for spring and summer, such as cotton, or a wool jacket for cooler days.
---
5

With a Full Skirt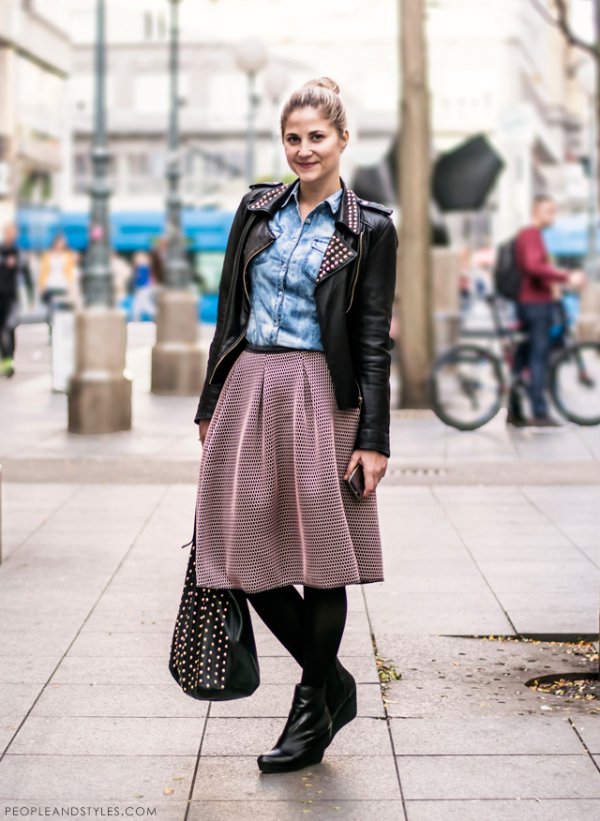 Play with proportions by styling your biker jacket with a full skirt. Think Fifties housewives and prom-style dresses. You'll find plenty of inspiration in vintage stores; be sure to choose a skirt in a bold color for maximum effect. A floaty chiffon skirt would also look amazing.
---
6

Over a Playsuit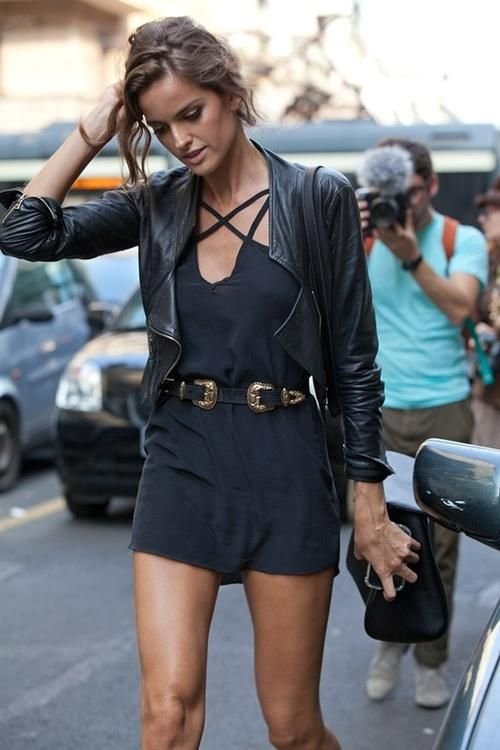 Get more mileage out of your printed playsuit by throwing your biker jacket on top. It would look cool thrown over your shoulders; lighter fabrics are also ideal for keeping you warm in the evening.
---
7

Print Pants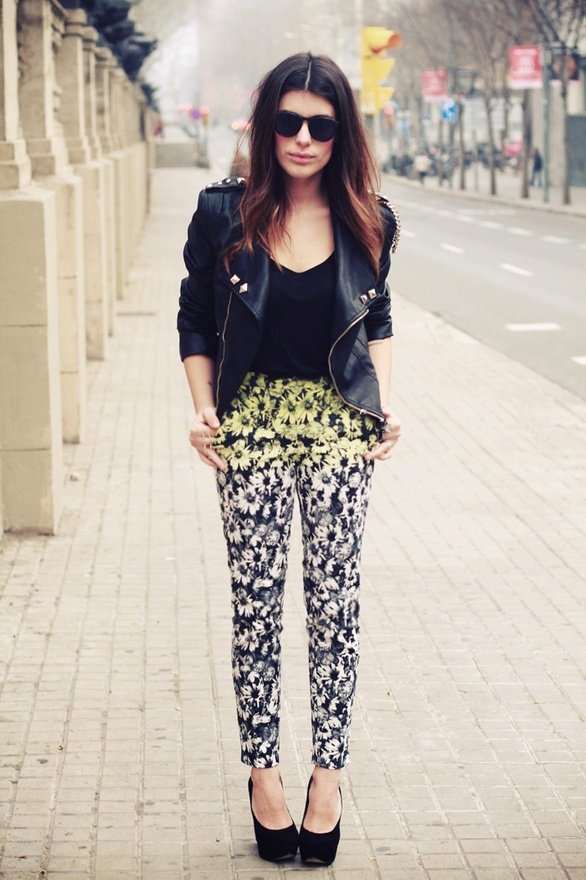 Do you automatically opt for plain pants and jeans? Match your plain biker jacket with a print pair instead for a fab contrast. Look for loose pants in a summer print, or jeans in a bright color. There are so many different options that you don't have to always wear neutrals.
Jennifer
looks the best...
---
8

With a Textured Skirt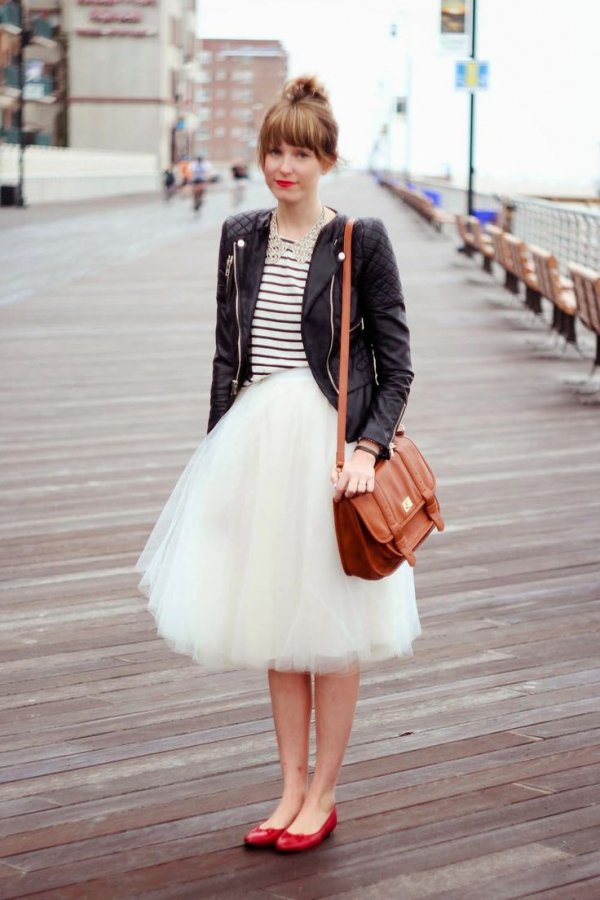 Do you have a tweedy skirt in your wardrobe that you never wear because it feels too frumpy? Try it on with your biker jacket. The edgy style of the jacket will instantly lift the skirt to a new level.
---
9

With a Bold Top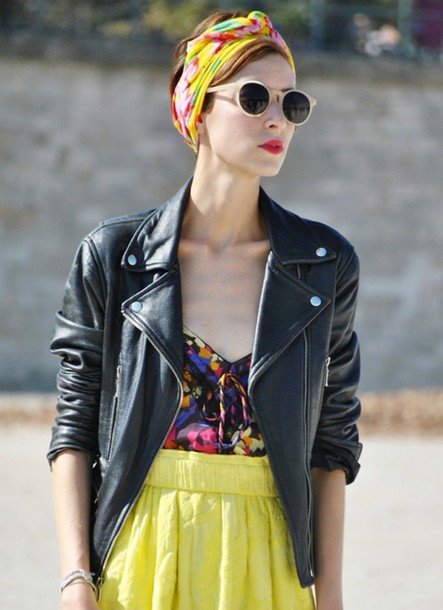 Let your tee do the talking! Wear your biker jacket with a bright top or t-shirt, and jeans or plain pants. The flash of color will be striking without being overpowering.
Invest in a biker jacket and you'll have a piece that will earn its keep with its versatility. You can wear it so many more ways than just with jeans. What's your favorite wardrobe staple?
---
Comments
Popular
Related
Recent