If you live in a cold winter climate, you know the struggle of finding coats in the winter. Your main priority is warmth, especially if you have to spend a lot of time outside, but you also don't want to sacrifice your style to stay warm. If you've found this dilemma time and time again, I may just have the solution to your problems. These coats will keep you warm and cozy, but they're all so stylish that you'll feel like you just walked off the runway of your favorite fashion show in Paris!
---
1

Olive Longline Wool-Blend Coat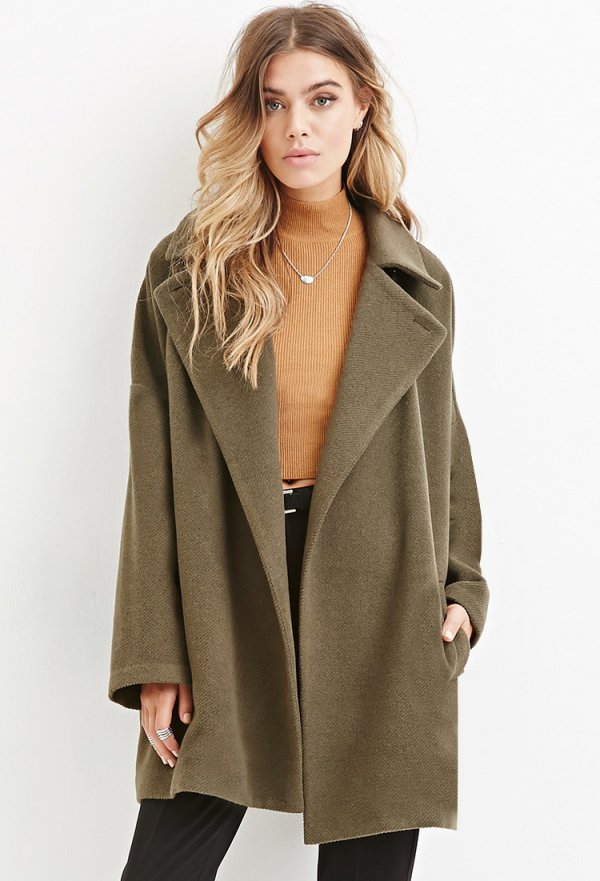 forever21.com
Olive is such a trendy color this winter. If you're looking for a trendy piece that isn't too expensive, this is definitely the coat for you. The color is actually becoming a neutral, meaning that it will look good with so many of your outfits this winter, and isn't that silhouette stunning?
---
2

Heathered Knit Cocoon Jacket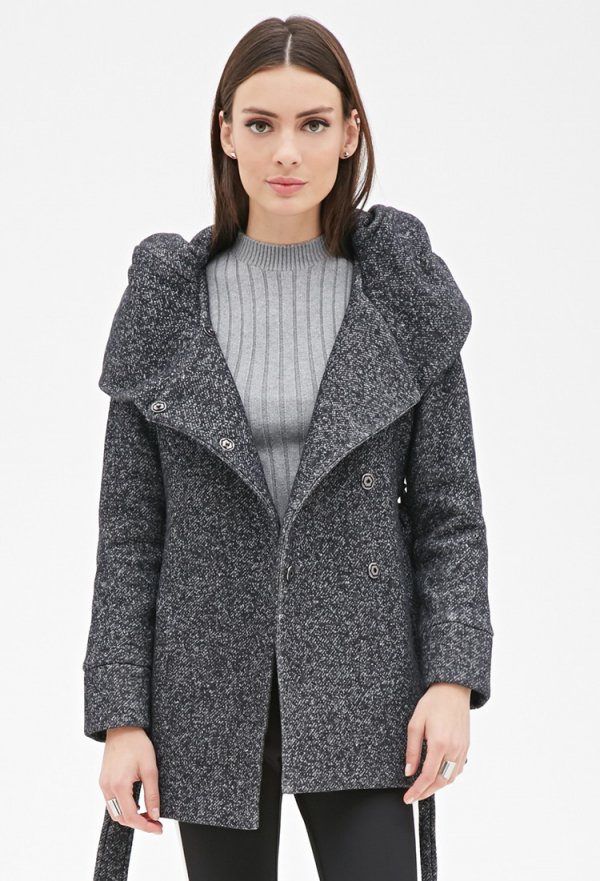 forever21.com
Don't we all just want to be comfortable and warm when it comes to winter coats? To me, this coat is like the embodiment of that. I love the different colors and textures in it as well. It just looks like the quintessential coat we all want to wear in the winter, but it also looks so chic and will finish any outfit perfectly.
3

Cream Zippered Plush Jacket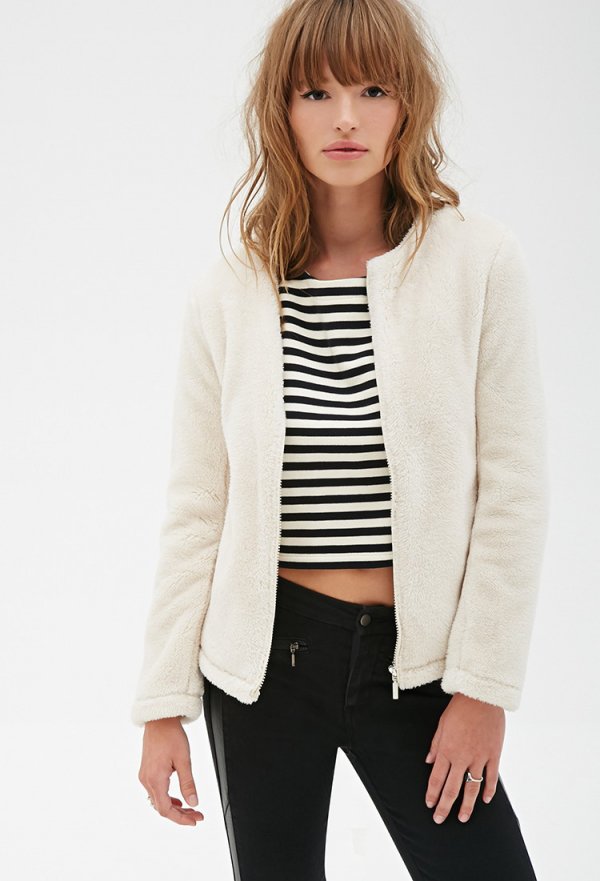 forever21.com
Cream and white coats can be hard to track down in the winter, especially ones that look like they belong on the runway, and this one definitely does. I love this coat because it's fitted rather than oversized adding a fashionable aspect to it, but it's also fuzzy and warm!
---
4

Plaid Flannel Overcoat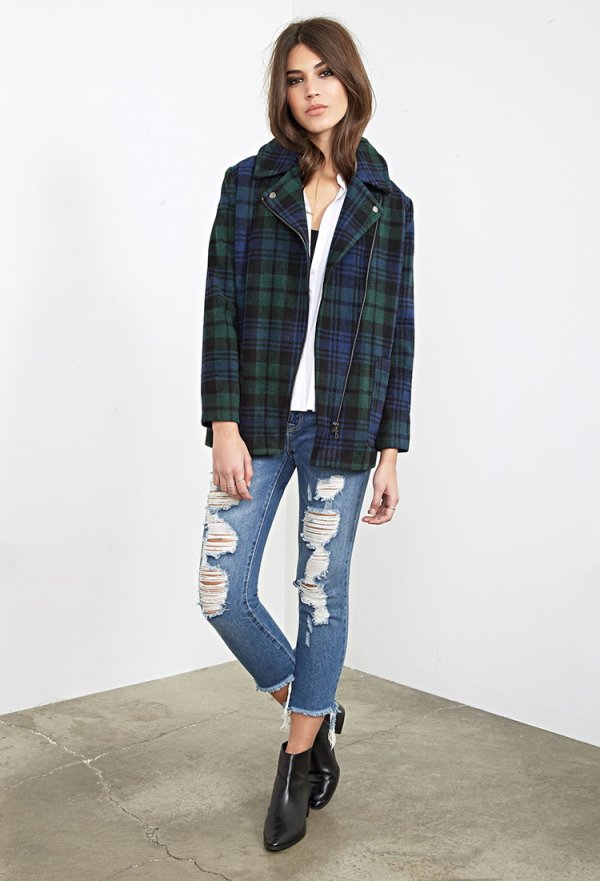 forever21.com
I don't know about you, but I loved the plaid trend throughout all of fall and I do not expect my love for it to subside whatsoever. I usually go for smaller accents of plaid in my everyday wardrobe, but I think that this may be a statement piece that needs to be added to my wardrobe, and definitely yours as well!
---
5

Contemporary Faux Fur Coat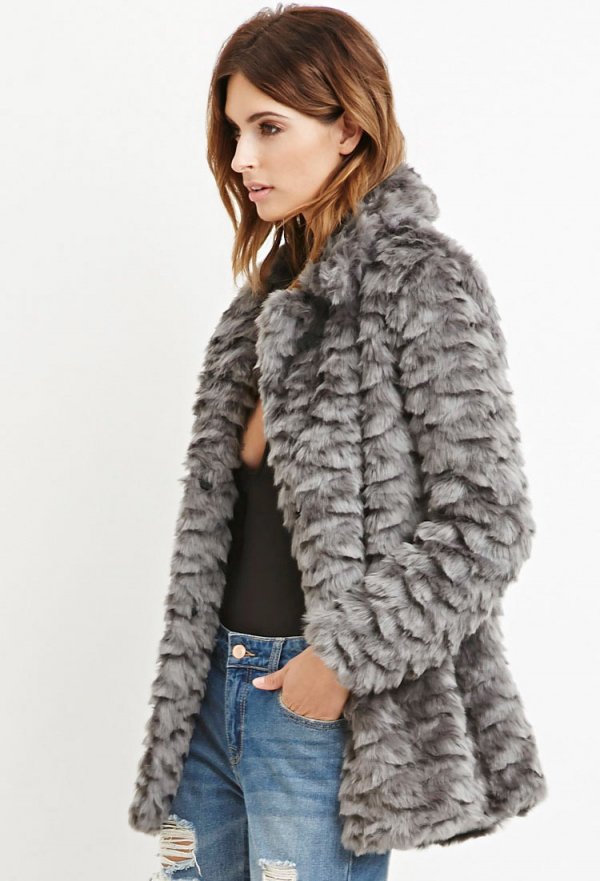 forever21.com
It doesn't get much more chic than a huge, faux fur coat. There's just such a dramatic flair to it, and it automatically makes you look stylish and fashionable no matter where you're going. I love the texture of this fur as well. It's perfect for the girl who wants to look polished at all times!
---
6

Contemporary Belted Wool-Blend Coat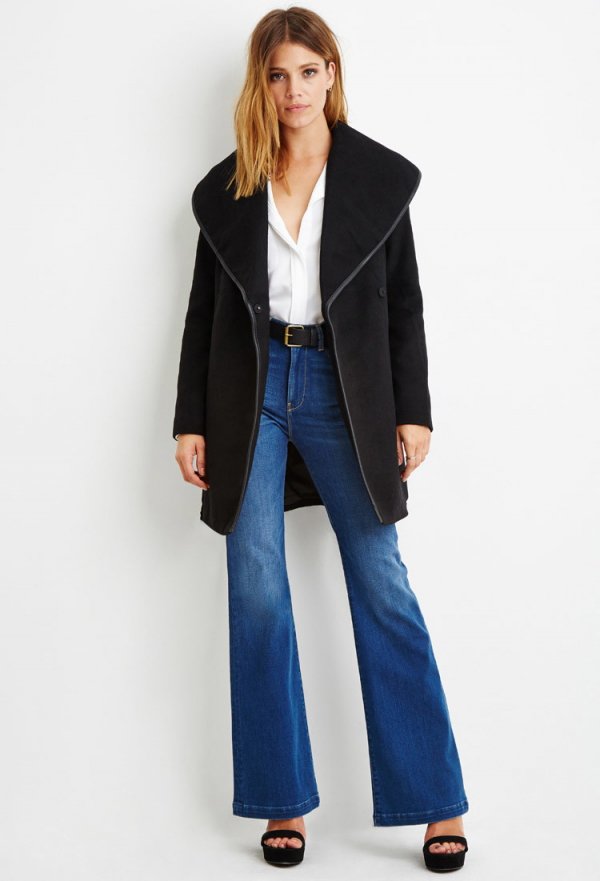 forever21.com
The lapels on this coat are really what get me! They're so big and dramatic that you'll surely turn heads as you walk down the street. The wool-blend will be so cozy and warm on the coldest days; you'll feel like you're snuggling into a warm blanket every time you put it on. It's easy to do winter fashion when you're warm and fashionable!
---
7

Gray Longline Wool-Blend Coat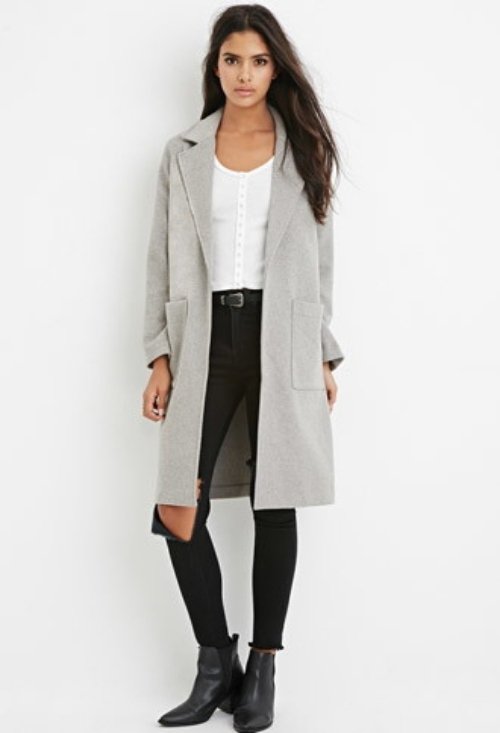 forever21.com
Are you looking for a long, wool coat? This is definitely the coat for you. The light gray color is neutral and will go with so many outfits, and the length adds the perfect touch of style and drama for the minimalist girl in all of us!
What's your favorite coat on this list? Will you buy any of these to wear every day this winter? Let me know what you look for when it comes to shopping for winter coats in the comments!
---
Comments
Popular
Related
Recent