Scarves are my favorite accessories, no matter what the weather. However, winter always presents more opportunities to wear them, which is one of the only reasons I look forward to cold weather. The problem is that if you run out of ways to style your scarf, it can get a little boring – especially if you still want to use your scarf to, you know, keep warm. I think you might find a few new techniques here, though – a couple, at least. Let me know, huh?
Table of contents:
1

Turn It into a Halter Top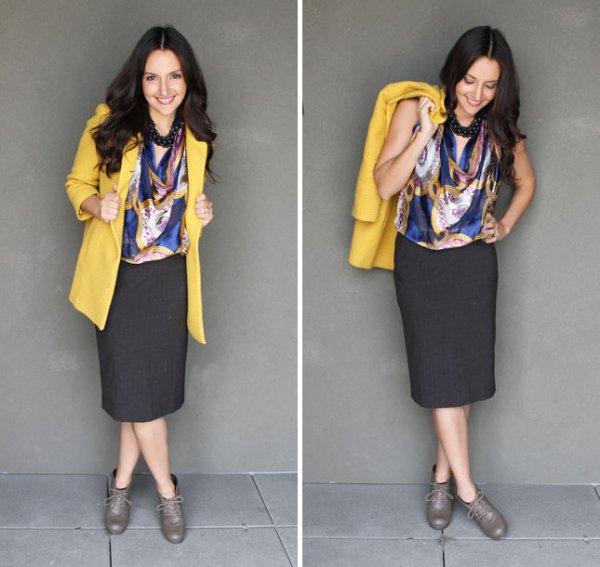 Source: brit.co
Oh yeah. You can do that. Did you know you could do that? Don't you have a scarf in your closet right now that you love so much, you'd like to wear it as a top? Try it. Don't worry, I'll wait.
2

Fake Your Knot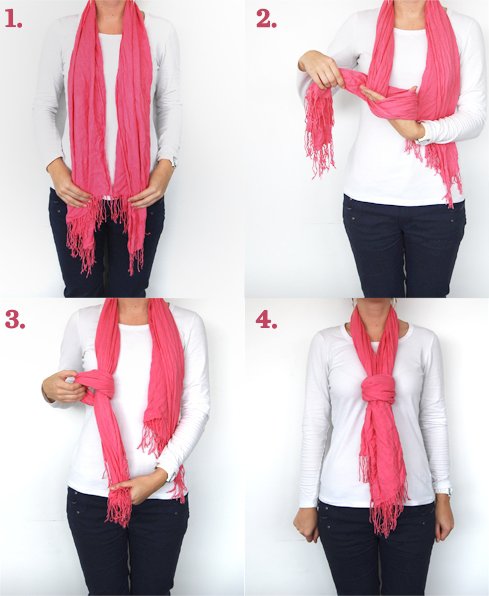 Source: goodhousekeeping.co.za
This is especially helpful if you are not a knot tying expert.
3

They Call This the Muffler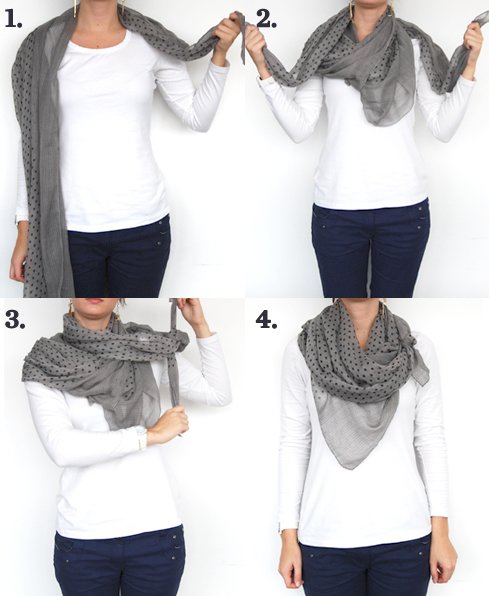 Source: goodhousekeeping.co.za
I don't know why, but ohhh, it looks so warm.
4

Create a Belt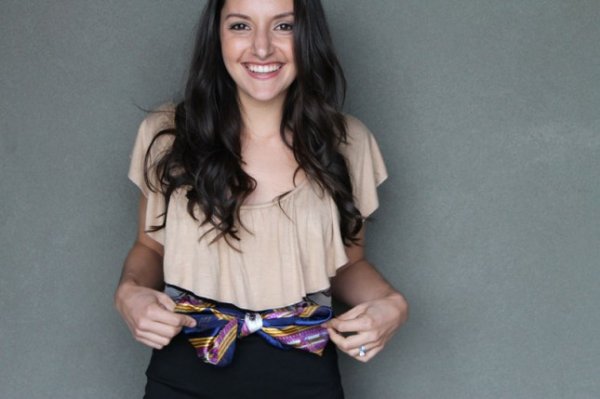 Source: brit.co
I frequently use a scarf as a belt. Here's a new take on that, though – turn your scarf into an adorable bow tie belt! This might just be your new statement accessory.
5

Or Just Tuck Your Scarf into Your Belt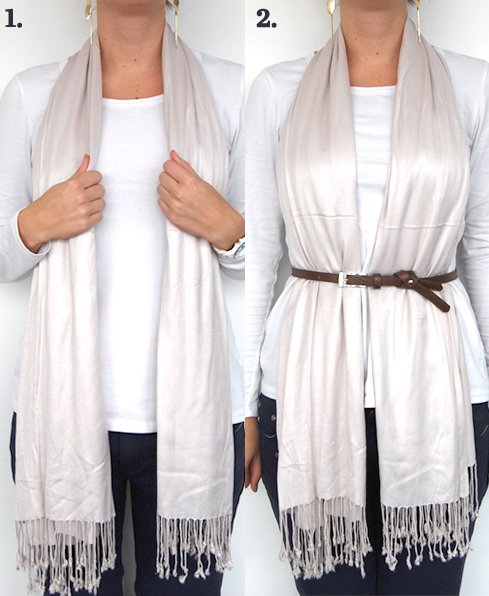 Source: goodhousekeeping.co.za
Also an option. As you'll see, scarf tucking is actually a pretty popular thing.
6

Capture Some Parisian Flair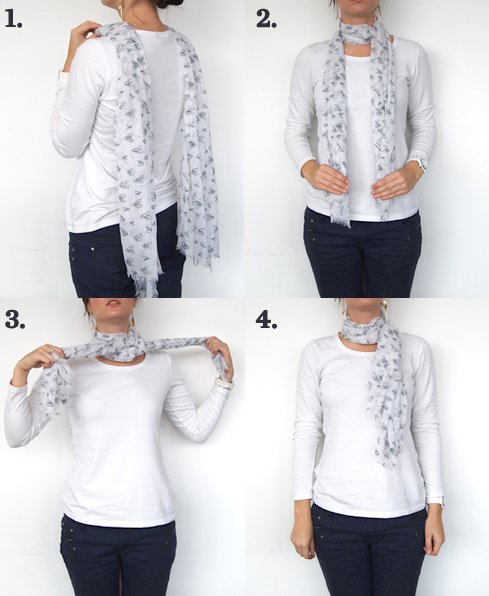 Source: goodhousekeeping.co.za
This is a chic, sophisticated way to wear your scarf in any season. It is always on point. Always.
7

Tie Your Scarf in a Bow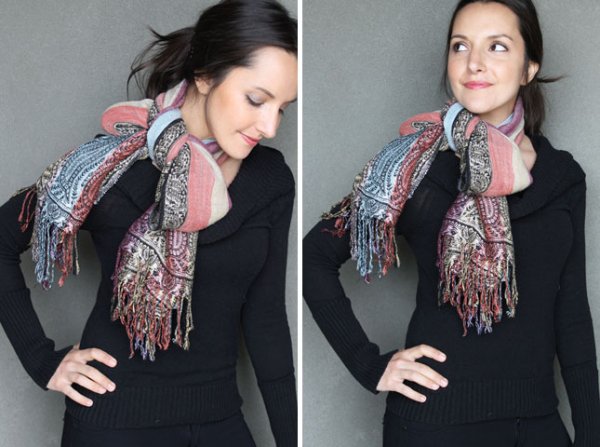 Source: brit.co
Here's another statement-maker. The great part is that this will also keep your throat and neck toasty warm.
8

Or Try This Bow

Source: yetanotherbeautysite.com
Tbh, I like this bow better.
9

Twist It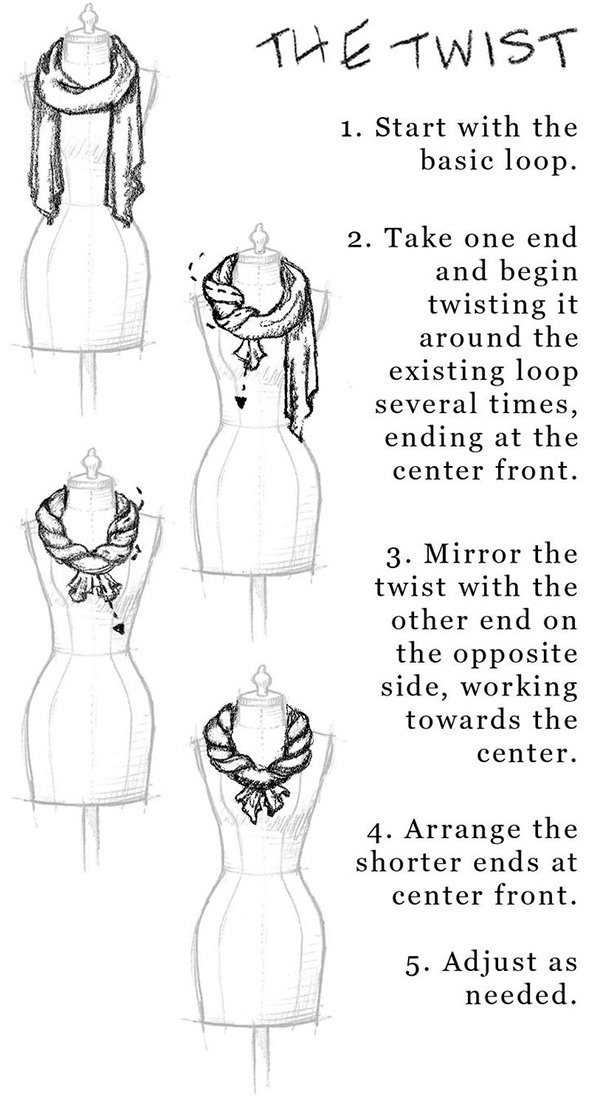 Source: madlychic.com
This is a serious twist. The final product is always effortlessly chic.
10

Braid It and Twist It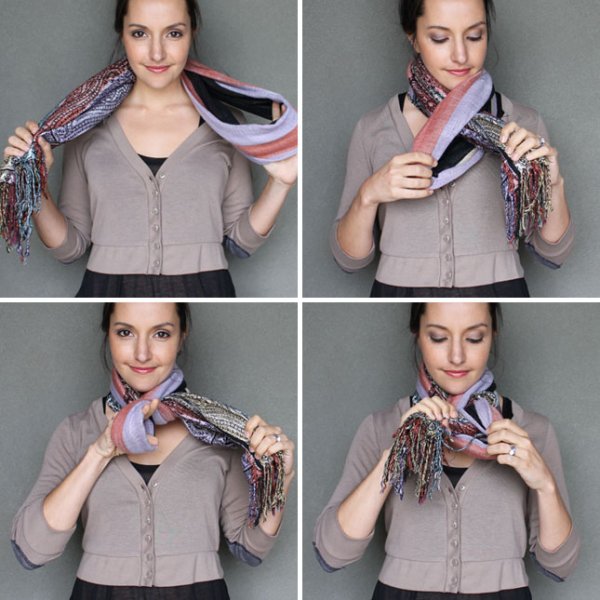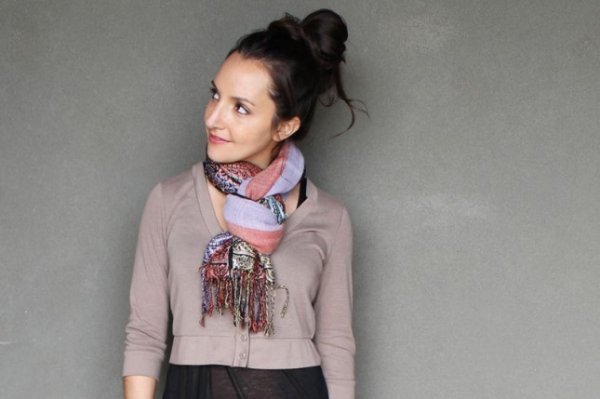 Source: brit.co
This is a wonderful twist on a favorite standard – warm, stylish, stunning. Can't lose.
11

Let It Drape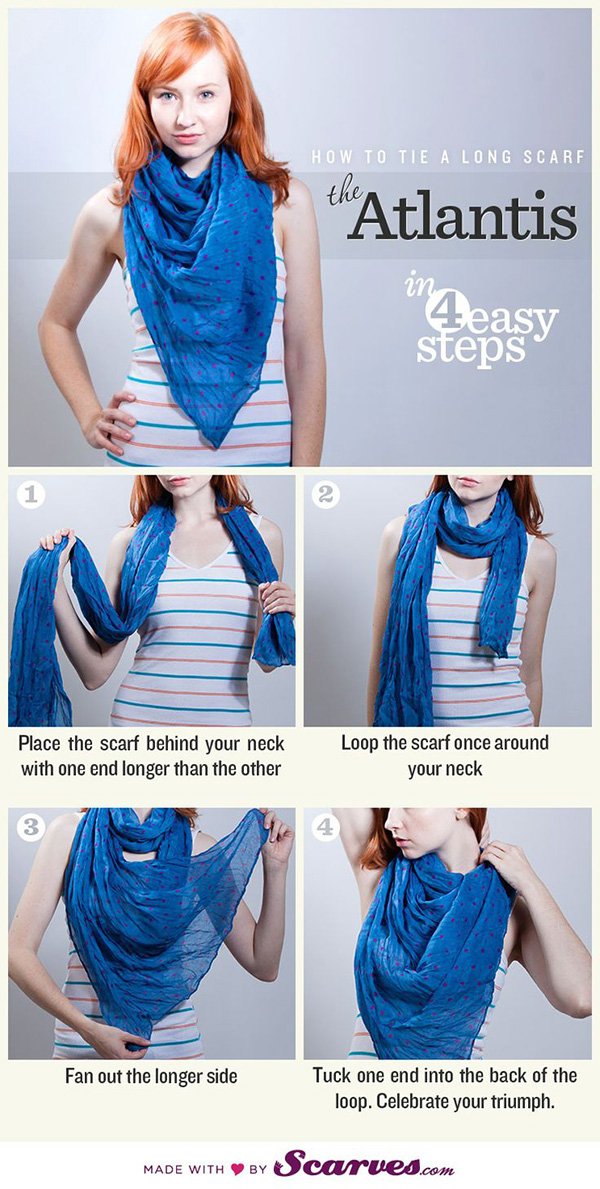 Source: scarves.com
Here's another easy way to look effortlessly elegant. This takes seconds to perfect but it can make your entire ensemble.
12

Perfect the European Loop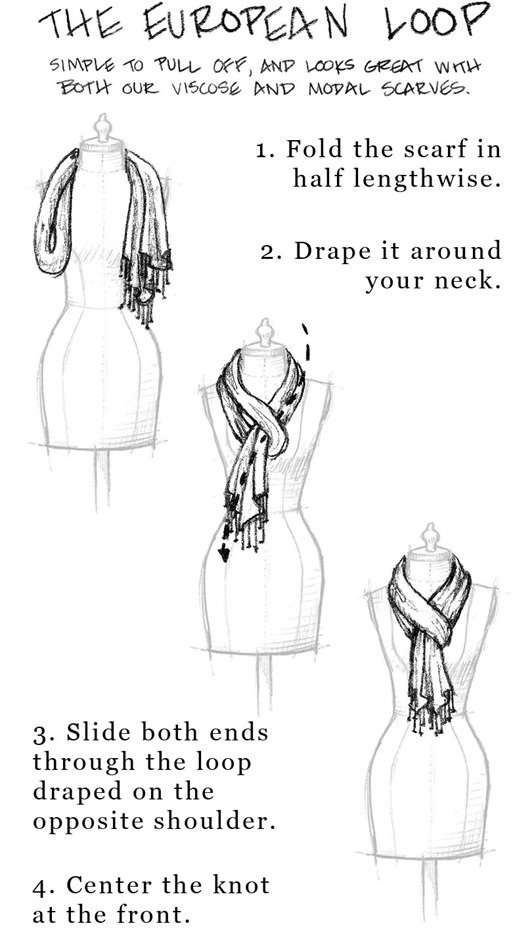 Source: madlychic.com
You must have this technique in your arsenal. You must.
13

Pick One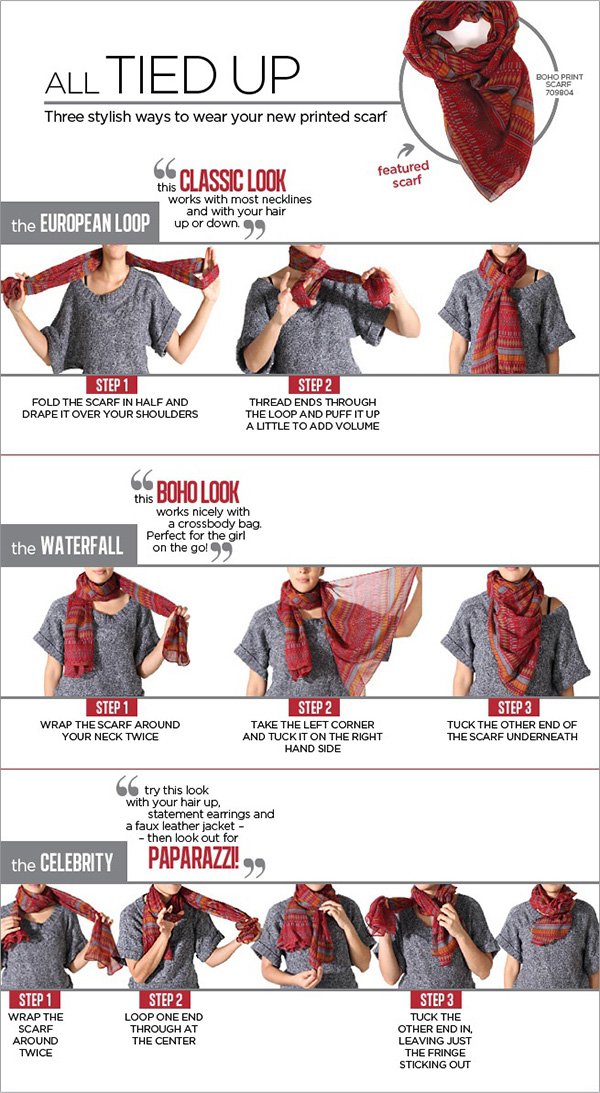 Source: smartset.ca
For those days when you don't know how to wear your favorite accessory.
14

Get Your Feathers Ruffled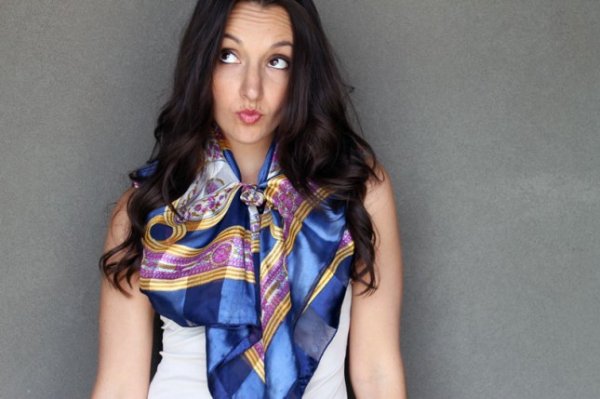 Source: brit.co
Or your scarf, at least.
15

Learn to Love the Length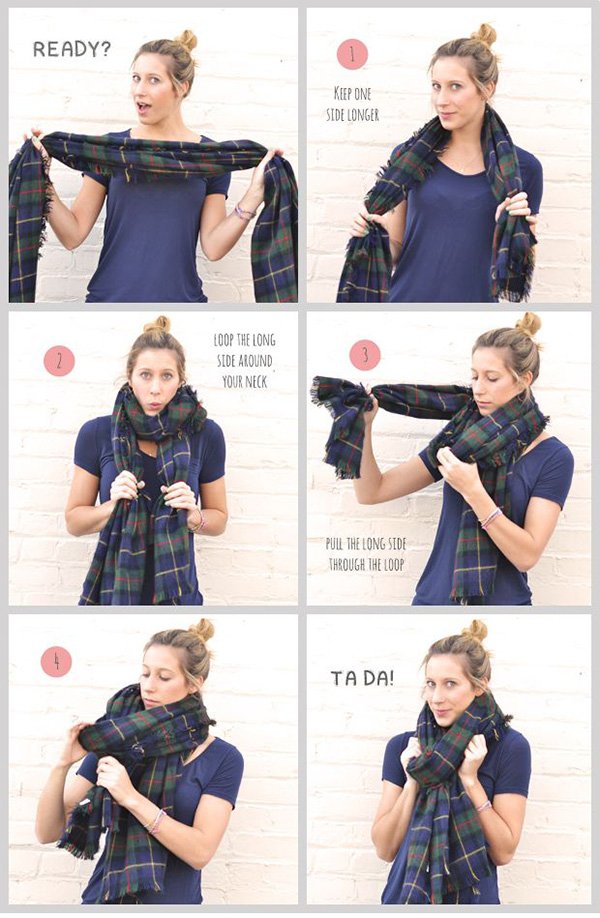 Source: advicefromatwentysomething.com
Don't know what to do with a really long scarf? You're welcome.
16

From Scarf to Poncho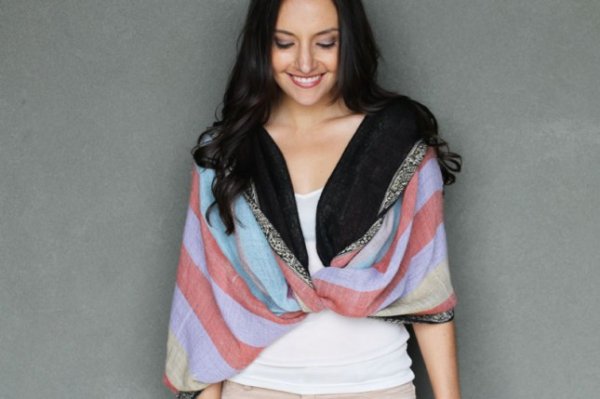 Source: brit.co
This actually covers more, anyway, so in addition to being super stylish, it keeps you even warmer.
17

Or Just Wrap It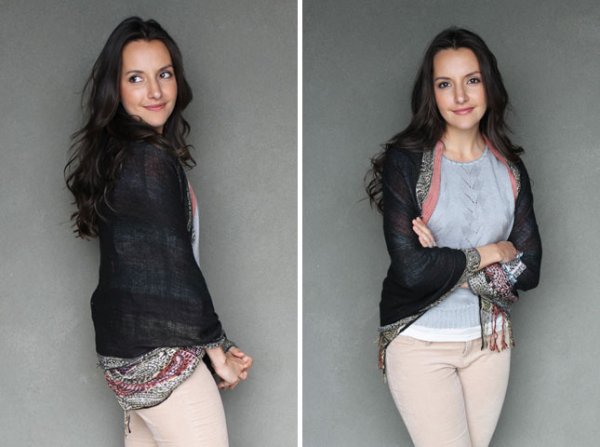 Source: brit.co
Easy, breezy, and so pretty!
18

Double up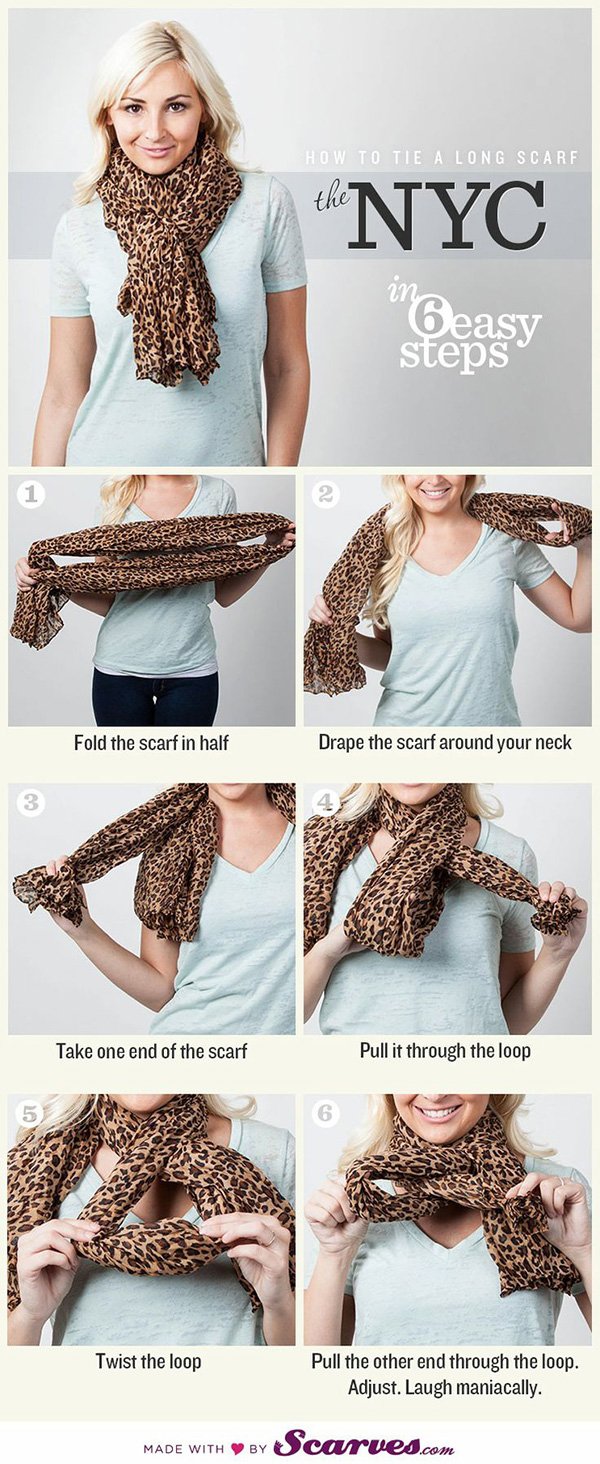 Source: scarves.com
It might take you a few tries to nail the technique, but once you do, your scarf will always be cozy.
19

Mix It up with a Tee Shirt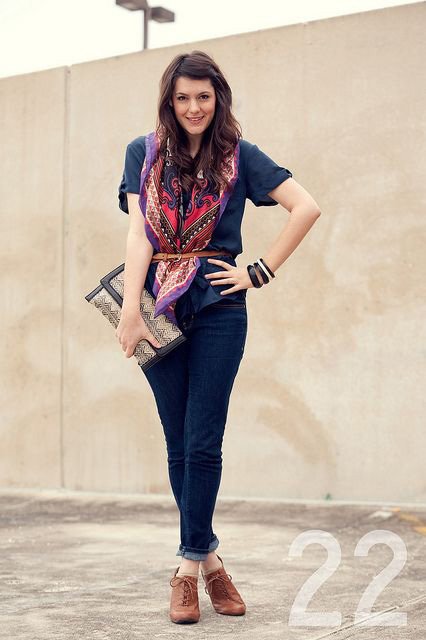 Source: kendieveryday.com
This is a simple tweak, but it's surprisingly fabulous!
20

Make Your Own Infinity Scarf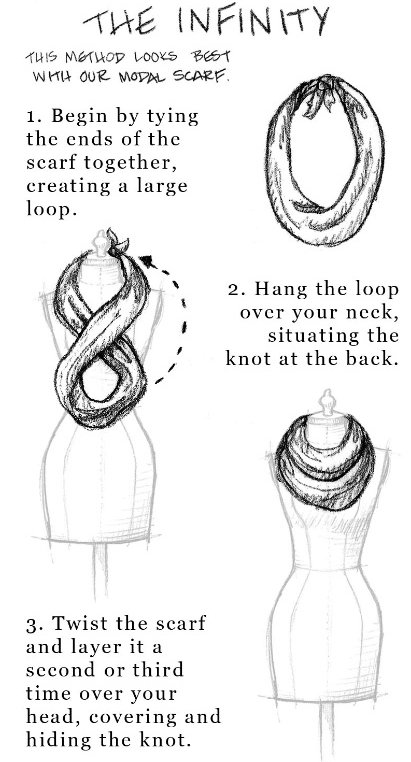 Source: madlychic.com
Scarf hacks are full of win. I love infinity scarves, but I already have so many scarves and the infinity pieces can be expensive!
21

Go for an Intricate Knot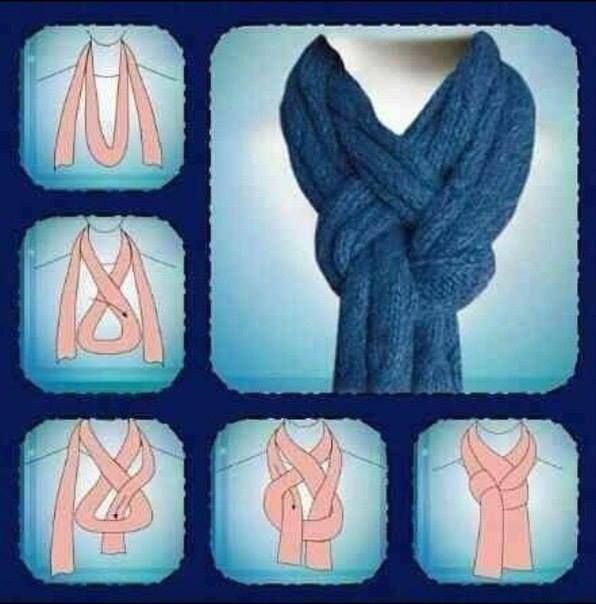 Source: gurl.com
It's a great fashion day when even the knot in your scarf is a work of art.
Please rate this article