You Need This Loungewear in Your Life This Winter ...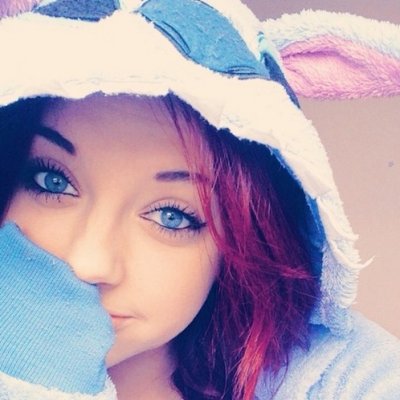 Loungewear is great, especially in the winter. However, we all want to look cute in our loungewear, and it can be super hard to find loungewear that's cute but doesn't cost a small fortune. If you're looking for pajamas and loungewear that you can wear all winter without spending all of your savings, this list has got you covered!
Buy at: forever21.com
There's something about flannel PJs that just make winter a little bit easier, and these cute clothes will definitely do the trick!
Buy at: forever21.com
Whether you're lounging around the house on a snow day or just simply sleeping in these, these pajamas are perfect for the cat girls out there!
Buy at: forever21.com
If you love Frozen, this robe set is perfect for you. The light mint blue color screams Frozen, as do the snowflakes! Plus, this great robe comes with matching slippers. It doesn't get much cuter than that!
4.

Coffee Kicks in PJ Set
Buy at: forever21.com
Does anyone else feel this on an extremely deep level? If you're someone who needs to sleep in a tank top and shorts no matter the time of the year (or if you just really love coffee) these pajamas are perfect for you!
5.

Drawstring Striped PJ Jumpsuit
Buy at: forever21.com
I never thought just how comfortable a jumpsuit pajama set would be, but think about it! It's like being in a cozy onesie without all of that excess heat! This is the perfect winter jumpsuit for the girl who sweats in her sleep!
6.

Sleep All Day Nightdress
Buy at: forever21.com
I just love this nightdress. The font makes it look just a little bit retro, and with a slouchy sweater, it can easily be worn when lounging around the house like it's a real dress!
7.

Hooded Snowflake Plush PJ Jumpsuit
Buy at: forever21.com
If you have a slight love affair with onesies, this is the perfect pajama set for you this winter. The gray and snowflake combination scream winter, and the plush hood and pom-poms are great for keeping you warm and cozy in the cold!
8.

Metallic Plaid Flannel Nightdress
Buy at: forever21.com
Flannel nightdresses are always adorable. That goes without saying. However, this plaid nightdress has a great extra touch with the metallic accents that add a great touch of style!
9.

Raglan-Sleeved Nightdress
Buy at: forever21.com
I love raglan-sleeved baseball tees, so of course I love this nightdress. It looks so comfortable but also stylish, which is a hard feat when it comes to sleepwear or loungewear. If you're looking for something to wear on your next snow day, this is a great look!
10.

Hibernate Graphic Nightdress
Buy at: forever21.com
Don't we all just want to hibernate in the winter? If only we could! This cute nightdress will almost make up for the fact that we can't!
11.

Plush Pom Drawstring PJ Hoodie
Buy at: forever21.com
You'd never really think to wear a hoodie to sleep in, but when it's this plush, soft, and comfortable-looking, how could you not want to wear it? I love that this isn't typical loungewear or sleepwear, but it looks more comfortable than any other pajamas I've ever seen! It's perfectly cozy for those cold winter mornings!
What's your favorite pajama or loungewear set on this list? Let me know in the comments!
{{#comments_count}} Show Commnents ({{comments_count}}) {{/comments_count}}