They're totally comfy and super warm, so finding ways to wear leggings will keep you looking stylish all winter long. But, please remember, leggings are not pants – they should never be worn in place of jeans, slacks or sweats. However, they can look pretty awesome paired with the right clothing. So check out these ways to wear leggings and you'll be set for some fantastic looks to come.
1

With a Sweater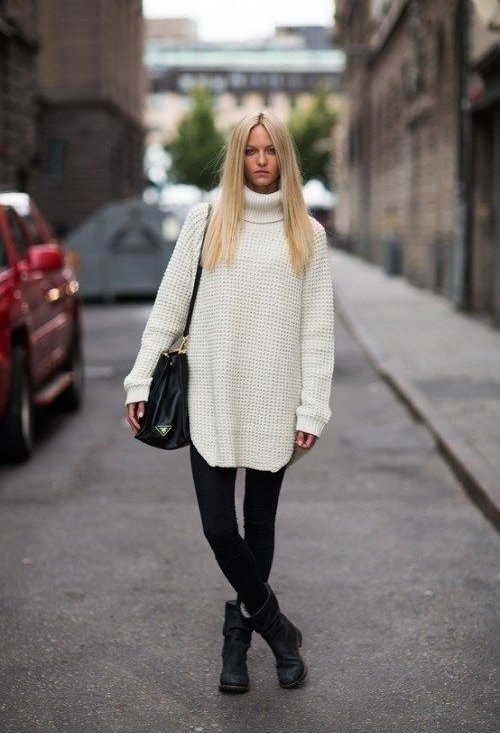 If you ask me, one of the best ways to wear leggings is with a long, cozy sweater. Go for one that's slightly fitted so you don't look like a bag lady. Pair it with tall boots and a great scarf and in just minutes, you'll have an outfit that will look great and keep you super comfortable all day long. You can also add a belt to your sweater for a sleeker and more shape defining look.
2

With a Skirt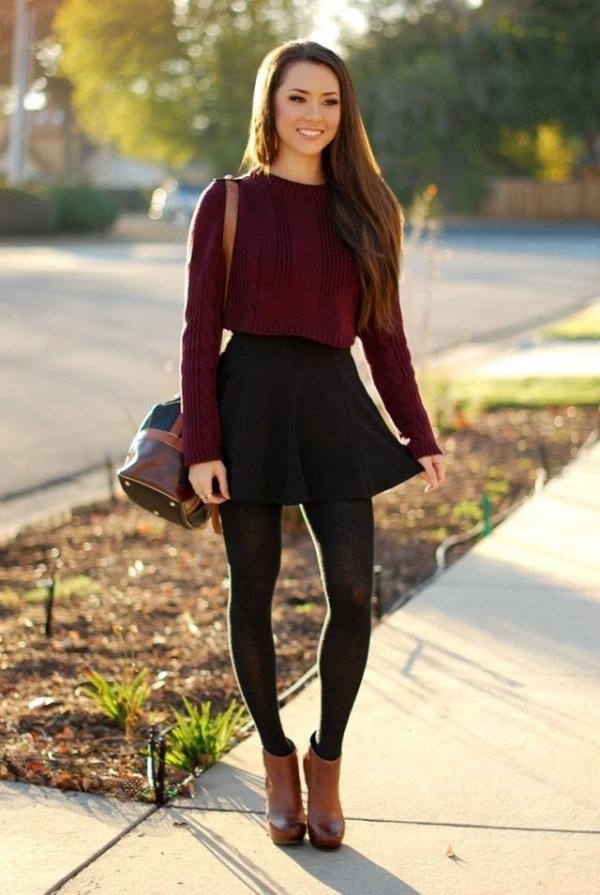 As I said above, leggings are not pants, but they look cute paired with a skirt. I like to wear leggings with a denim skirt, tall boots and a wrap sweater. It's just dressy enough to work for a night out, but is casual enough that you can be comfortable and look great while shopping or going out to lunch too. Leggings also look good with a flowy skirt, but skip the boots and opt for flats instead.
3

With a Flannel and Vest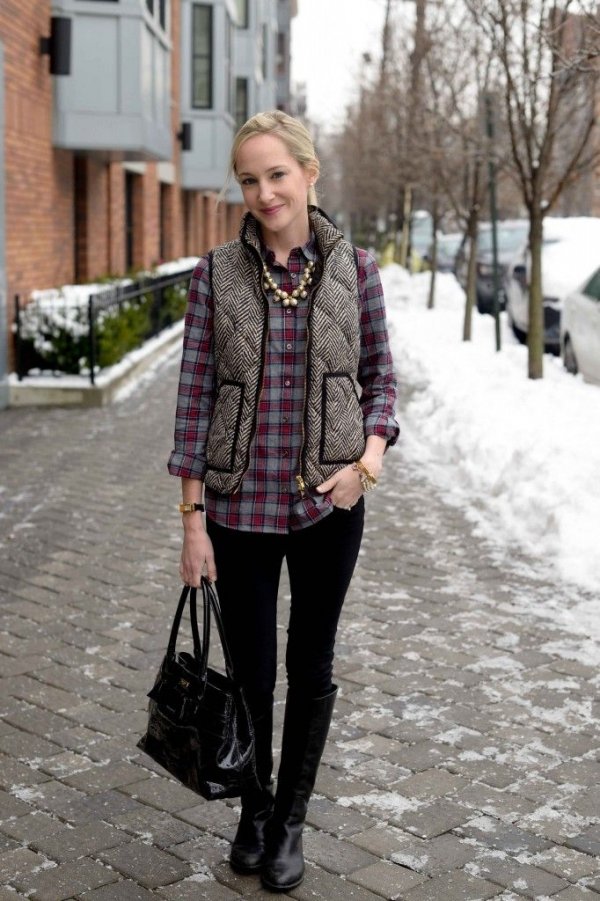 If it's cold outside and you want to be warm and cozy, but still look good, pair some leggings with a long flannel and puffy vest. Make sure you color coordinate, so you don't look grungy. For example, try gray leggings with a brown, cream and navy flannel topped with a brown vest. Wear brown boots to round out your look.
4

With a Dress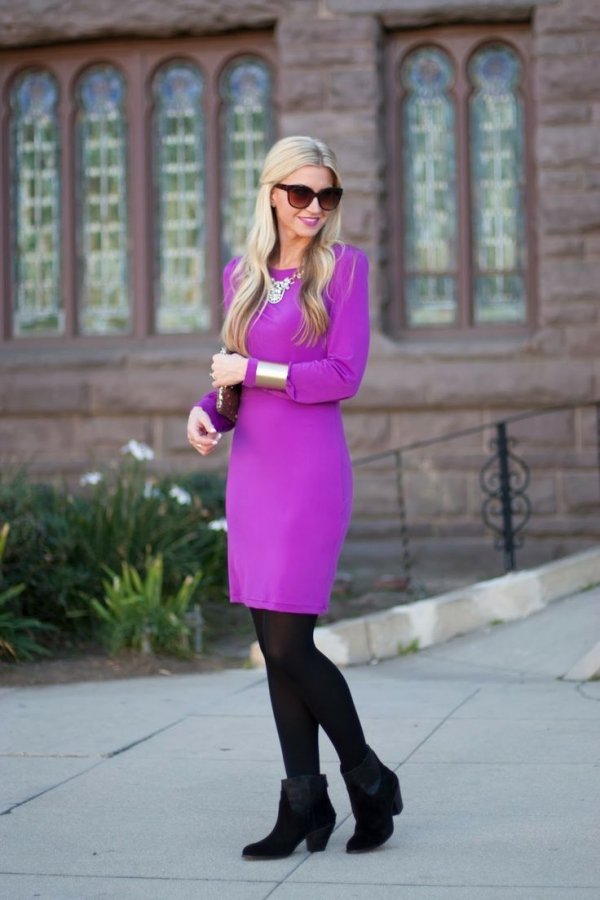 Just like with a skirt, you can add a pair of leggings to a dress so you can wear your summer clothes even when it gets cold outside. Try topping your pair with a sundress and adding a cozy short sweater or blazer to pull the look together and create a polished outfit you can wear to work or anywhere you plan to go. A jean jacket is also a great accessory if you're heading out to eat or to the mall. Flats or boots are perfect shoe choices for this ensemble.
5

With a Tunic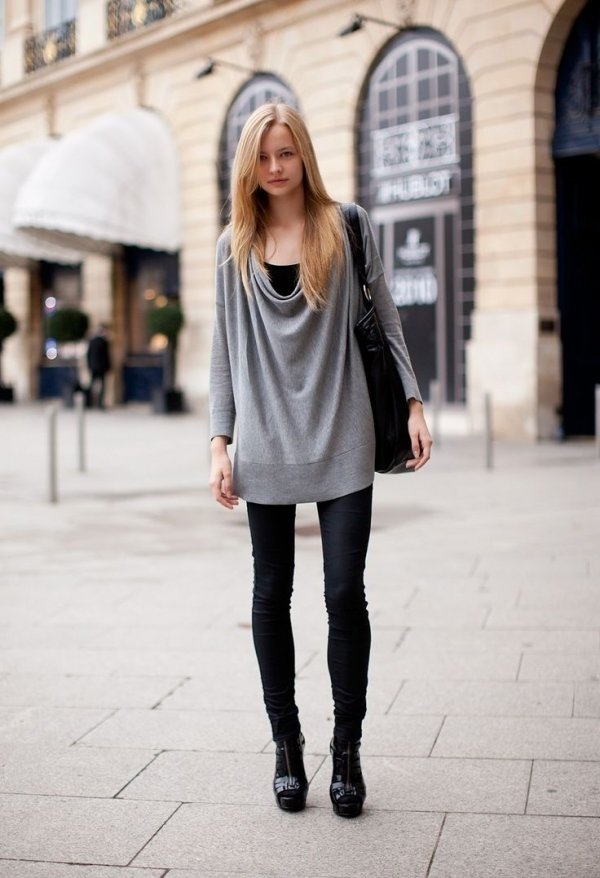 A tunic is a cross between a dress and a shirt, but usually has a distinctive look. Some are nipped in at the waist, while others are flowy. They can have sleeves, but some don't. A tunic pairs really well with a pair of leggings, no matter which style you choose. Add a few long necklaces, a couple of bangle bracelets and a great purse and you're set for any event you plan to attend. A pair of flats makes this look complete.
6

With a Sweatshirt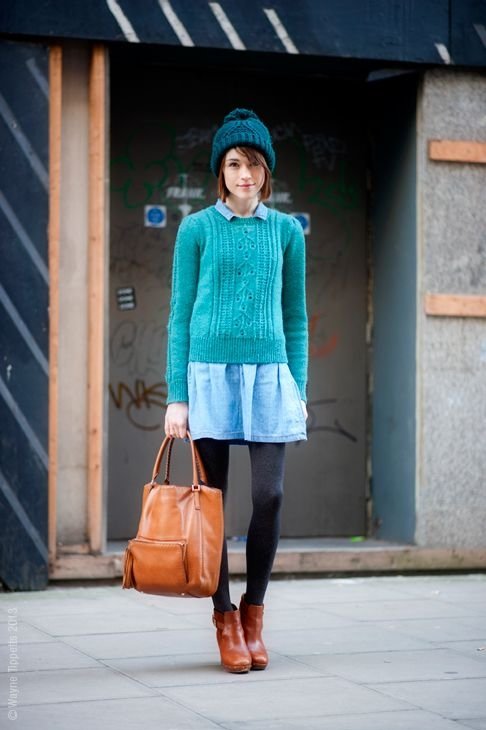 Not just any sweatshirt will do here. Go for one that's long enough to cover your butt, but is fitted enough to look girly. If you don't have one that's the right length, layer it over a fitted t-shirt that is long enough. I like to pair a long white ribbed tank top and gray leggings with a brown sweatshirt that has a boat collar. That way the tank straps show a little and the whole look is feminine, not "grungy day at home." Flats or boots both look good with this outfit.
7

With a T-shirt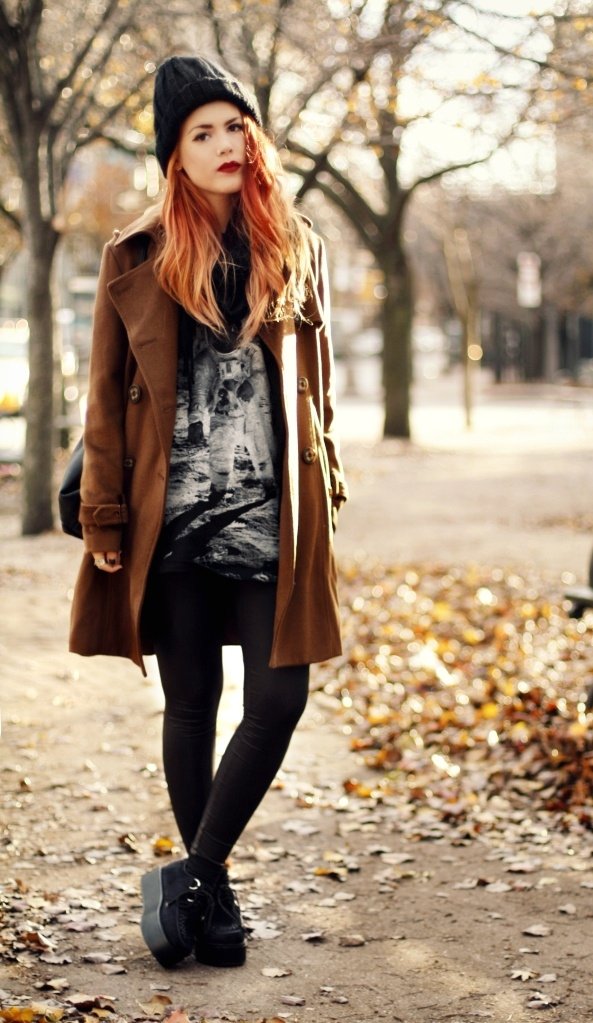 I know this sounds really '80s, but you can pull it off with the right t-shirt. Look for one that is fitted so it tucks in at the waist, but is still long enough to cover your butt. A plain colored shirt is the best choice because then you can add a scarf or a few necklaces and a short jean jacket to finish it off.
How do you wear your leggings? Give me some new ideas for mine, would you please?