Cozy scarves are some of my favourite accessories for fall fashion. A cozy scarf not only keeps you toasty warm, but can make a bit of a fashion statement as well. Chunky knitted scarves are a favourite, but a printed scarf can also be a smart way of working some statement making prints into your outfit. Looking for some new cozy scarves to add to your collection? Read on!
---
1

Pom Pom Scarf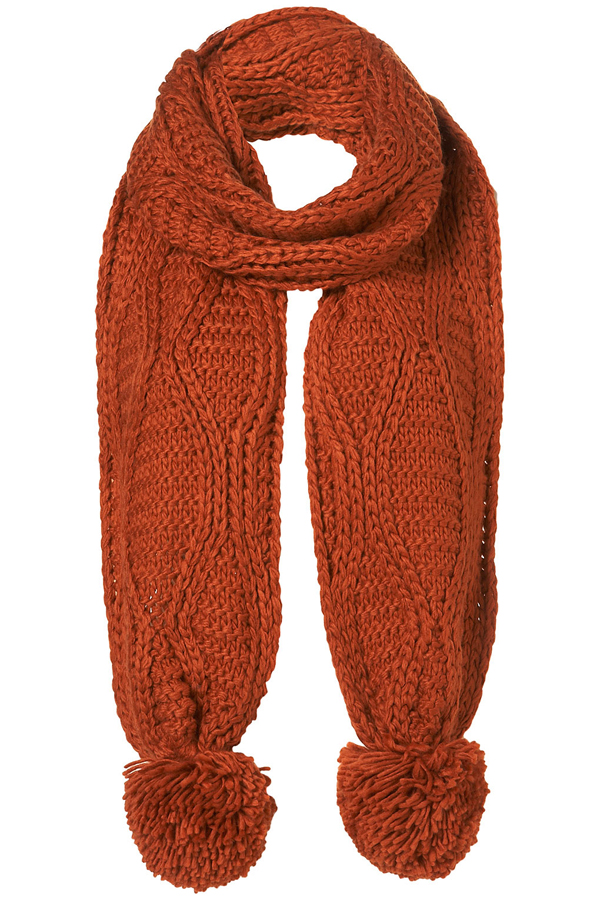 The cooler months are the perfect time to get away with wearing cute details like pom poms on your cozy scarves. Look in stores like Topshop, ASOS, and Urban Outfitters if you're after a cutesy looking scarf this style. If you can't find any in stores, you could also make your own pom poms to add to a scarf you already own!
2

Colourful Braided Scarf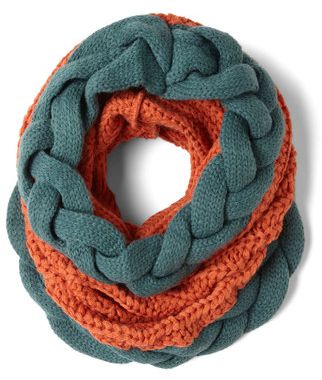 If you like the look of chunky scarves but want something different to your typical cable knits, a cool braided scarf might be the way to go. Find these styles of scarves online in stores like Modcloth or places like Etsy.
---
3

Plain Snood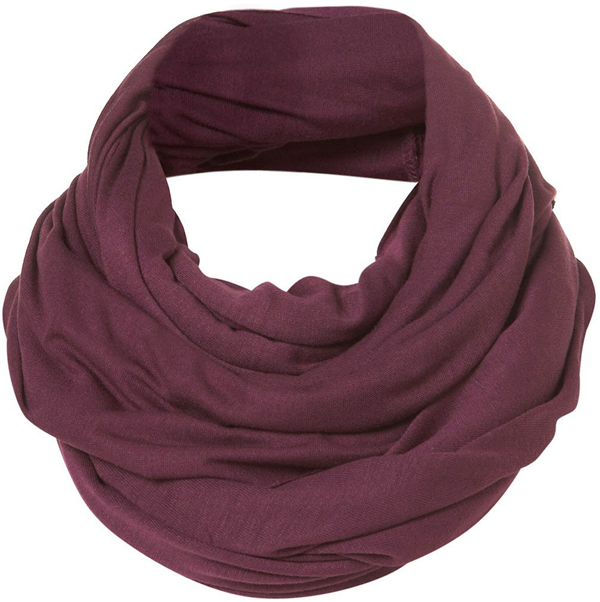 Snoods – a combination of a scarf and hood – are a favourite for fall dressing. Their circular design means that you don't have to deal with any fiddly ends or worry about different ways to secure your scarf. Just slip these cozy scarves on to keep your neck toasty or pull it over your head for extra warmth.
---
4

Pocket Scarf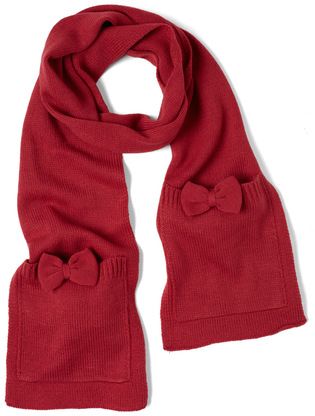 Make your scarf multipurpose by choosing one with handy pockets at the ends. Eliminate the need for mittens and simply slip your hands into the pockets to keep warm! This cut bow detail scarf can be found online at Modcloth but this style of cozy scarf could easily be found in a range of fashion stores.
---
5

Houndstooth Print Scarf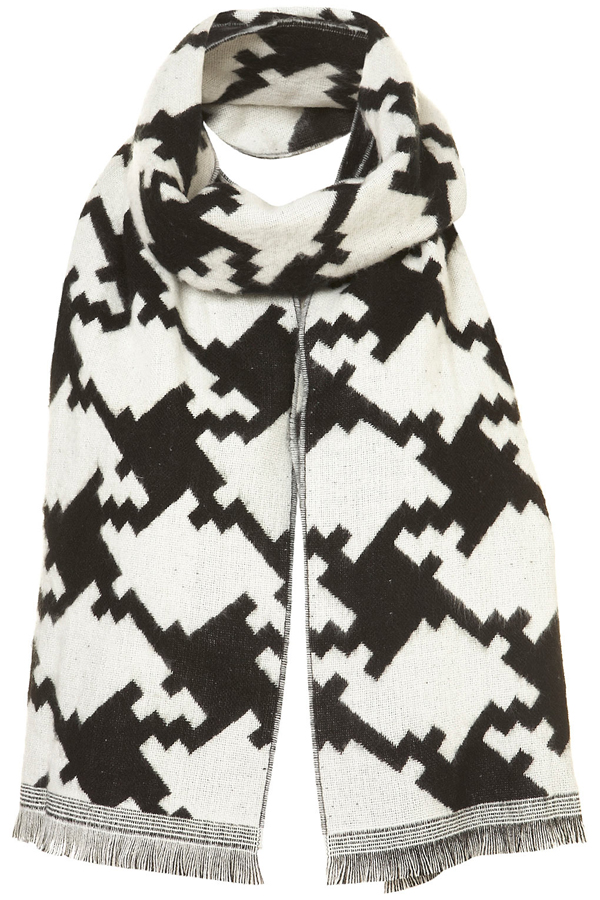 Houndstooth prints are going to be big this fall so incorporate it into your look with a stylish cozy scarf. Your typical black and white prints can be found all over the place, but check out House of Holland for an amazing colour blocked houndstooth scarf this season.
6

Polka Dot Scarf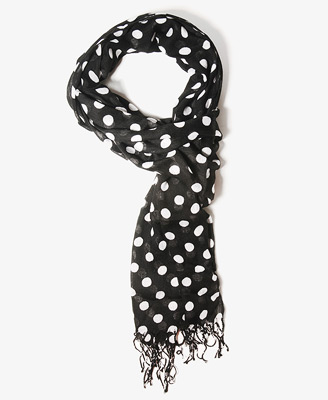 Another popular print right now is the polka dot. A polka dot scarf in a classic black and white or navy and cream colour way is smart way of adding prints to your outfit without resorting to anything too busy. You can easily pick up an affordable polka dot scarf in places like Forever 21.
---
7

Multi Yarn Scarf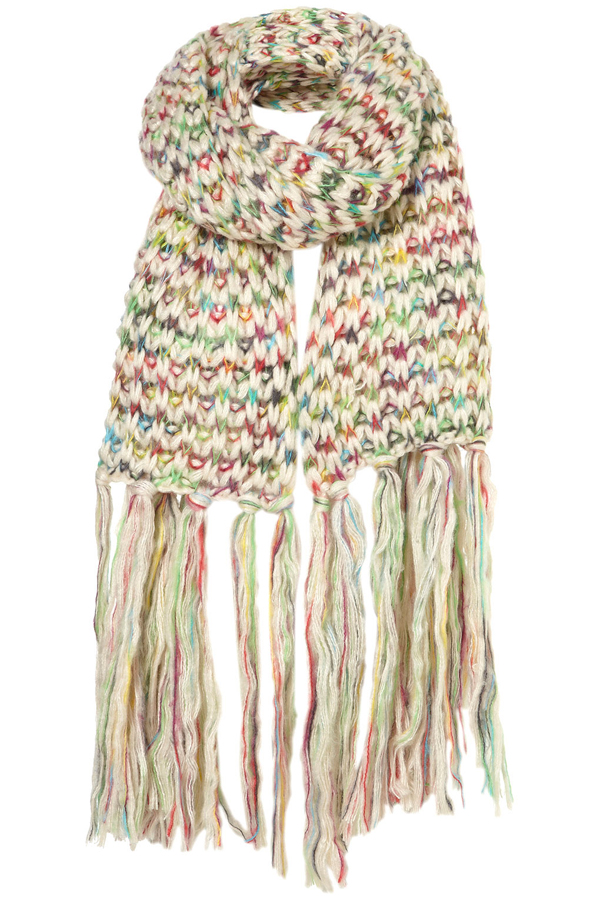 A multicoloured yarn scarf has an incredibly crafty and cozy feel to it. It's also a cool way of adding some colour to your fall outfits. A coloured scarf like this would look great worn with a plain sweater and neutral jeans. Look in places like Topshop, Forever21 and Etsy to find a cozy scarf this style.
---
8

Plain Ribbed Scarf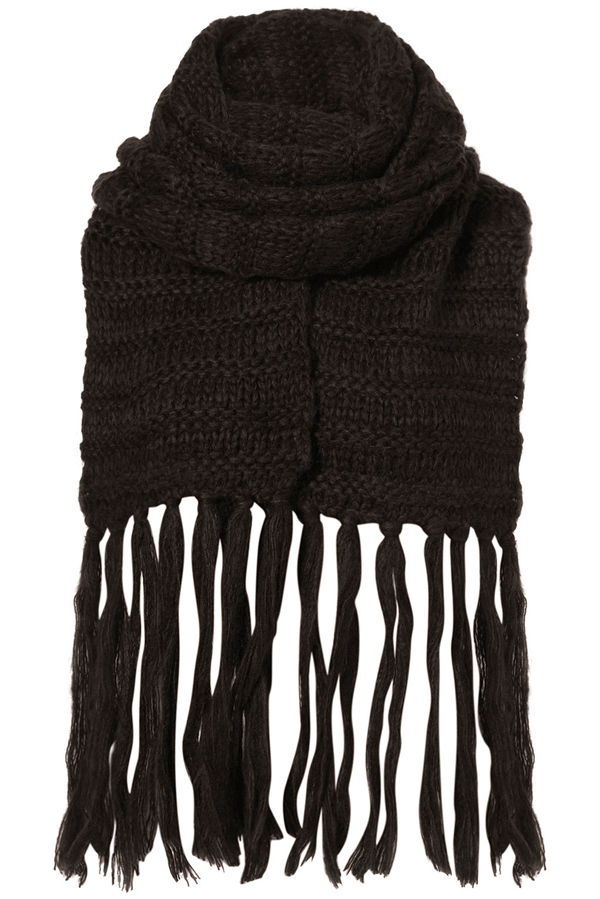 If you're after cozy scarves that are versatile enough to work with all of your fall outfits, you can't go past a plain ribbed scarf. Basic black is timeless but cream and grey are all versatile options too.
---
9

Textured Scarf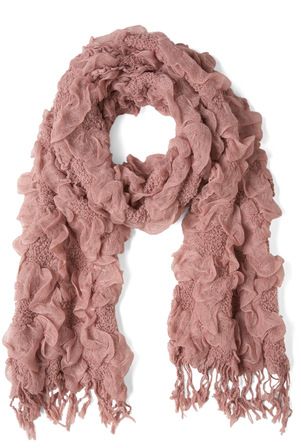 Work a different angle when choosing cozy scarves for fall and look at ones with interesting and unusual textures. This particular ruched scarf, available at Modcloth, has an almost petal-like texture to it. It'd be perfect for adding to a pastel fall outfit.
When it comes to cozy scarves for fall, there are just so many different styles to choose from. You could go nuts buying all the different styles. Which of these cozy scarves would you want to be wearing for fall?
---
Comments
Popular
Related
Recent