When the weather gets rough, you'll need some cute umbrellas to protect you from the rain. You wouldn't want your favorite outfit to get ruined from a downpour. Mother Nature can be fickle, so it's best to be prepared for any situation. Why not buy one of these cute umbrellas to keep fashionable while staying dry?
1

Animal Umbrellas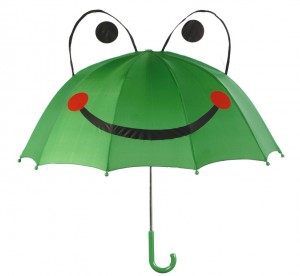 These cute umbrellas come in the shape of any animal you can think of. There are bears, ladybugs, and even bumblebees that can shield you from the rain. It might seem like something a child would use, but why not release your youthful side? These umbrellas are fun and should make passersby jealous. Check out aliexpress.com if you're interested. If it's not something that you'd personally use, you can always buy one as a gift for a younger cousin or child.
2

Transparent Domes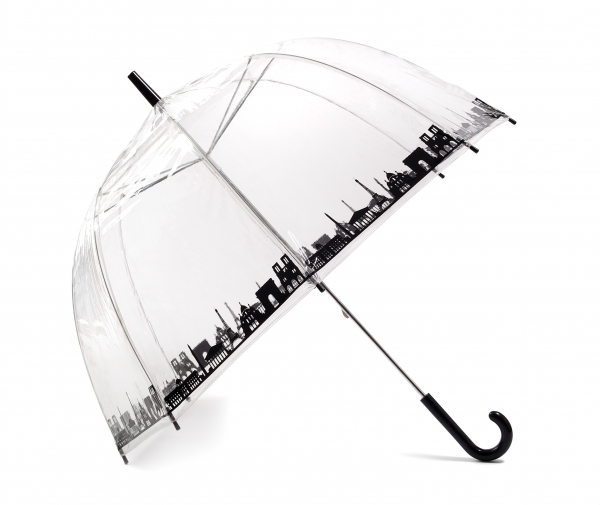 These umbrellas are becoming more and more popular. As silly as they look, they're actually quite useful. Their sides come down further than a typical umbrella, which keeps you dryer. It also makes it so that your view isn't obstructed. Try searching umbrellaheaven.com for the perfect fit for you.
3

Ruffled Umbrella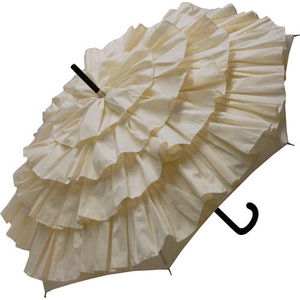 What's better than something frilly and cute? This umbrella is perfect for anyone who likes to stay stylish. You can find it on Amazon.com in any color that you'd like.The best way to ward off the rain is with something as adorable as this, so why not purchase one? You'll be the talk of the town the next time it rains.
4

Yellow Umbrella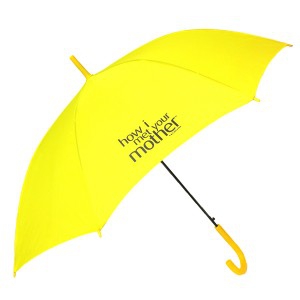 If you've ever watched How I Met Your Mother, you'll know how important a simple yellow umbrella can be. Fans of the show can go to cbsstore.com and order one in order to broadcast their love for the sitcom. Even if you don't watch, you can still appreciate the beauty of a solid, vivid color. It'll make you stand out from all of the people with boring, black umbrellas. Why not make yourself seen?
5

Sword Umbrella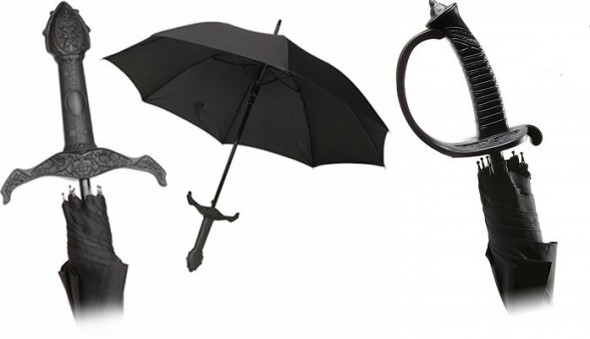 If you're a fan of Game of Thrones or Zurro, you'll enjoy carrying one of these around. Just be careful, because you never know who will believe you have an actual weapon. You don't want your fashion accessory to get you into any trouble. If you want one anyway, look at thinkgeek.com. You'll feel like a warrior in no time.
6

Flower Umbrellas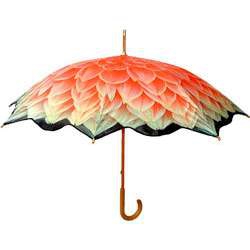 Bring out your girly side with one of these gorgeous umbrellas. They're strong against the wind, but have a dainty appearance. Search through polyvore.com to find the one you think is prettiest. There's a large selection, so you might just have to buy two. Once you're done shopping, you'll be hoping for rain just so you can try out your new toys.
7

Lightsaber Umbrella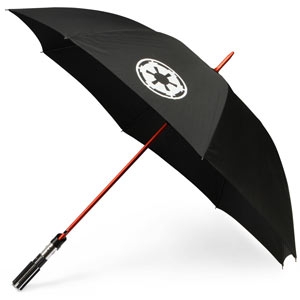 This one's a tad expensive, but it's worth it if you're a Star Wars fan. The handle is designed to look like a light saber and comes in blue or red. Buy one at ThinkGeek or a similar retailer. It even comes with a carrying sheath with a shoulder strap. Use the force to keep the rain away.
When the clouds come out, it's your chance to show off your style. What's your top choice out of the umbrellas listed? Do you enjoy spending time out in the rain?