If you are anything like me, you'll be searching out ways to wear vests through winter before long; I've got a wardrobe full of vests in almost every style and color, and I love wearing them! When it gets cold outside, though, you need more than just a cute outfit, which is why I came up with these great ways to wear vests. Staying warm in a vest takes some effort, but it's a great way to break up that warm jumper + jeans Winter rut!
---
1

Get Printed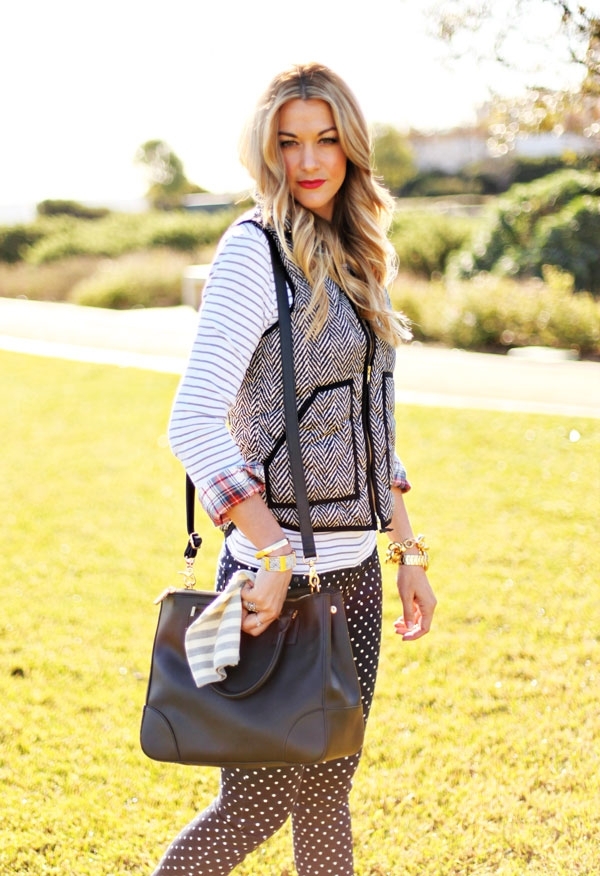 There are loads of printed trousers around at the moment, making this one of the easiest ways to wear vests through Winter. Opt for a black and white print – anything from floral to tribal or geometric will do – and make sure they are thick and cosy. Nobody wants cold legs! Then add a classic black vest, and a open cardigan. Black heels will finish the look perfectly, and keep you warm and stylish.
2

Show off Your Stomach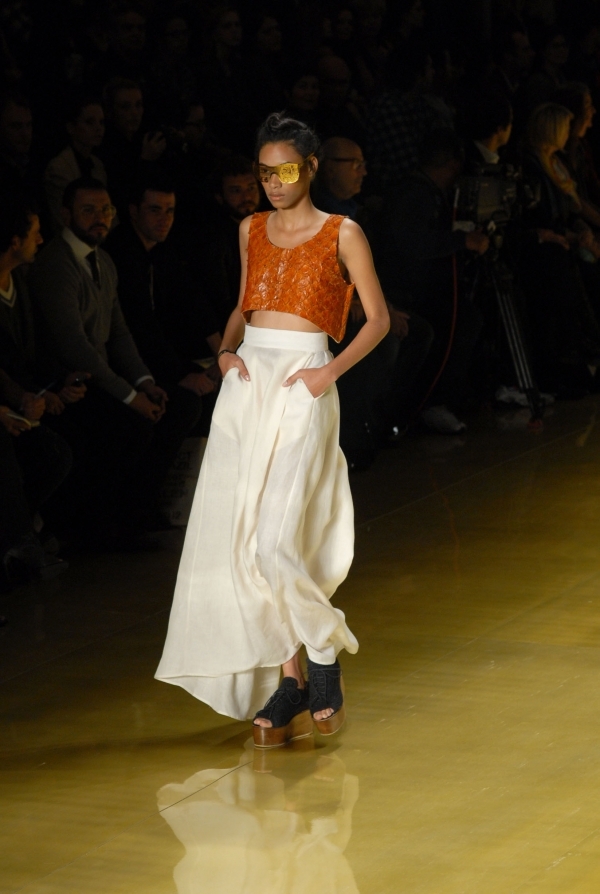 Loving the 2013 cropped vest look? To make it winter-friendly, ensure it's all co-ordinated, and add an extra layer. White trousers with a white crop-top, white scarf and open white jacket, for example, is cosy as well as stylish. Slogan crops are still all over the high street, and they look super cute, too. You'll give just a glimpse of midriff, keeping it classy as well as on-trend.
---
3

Go Long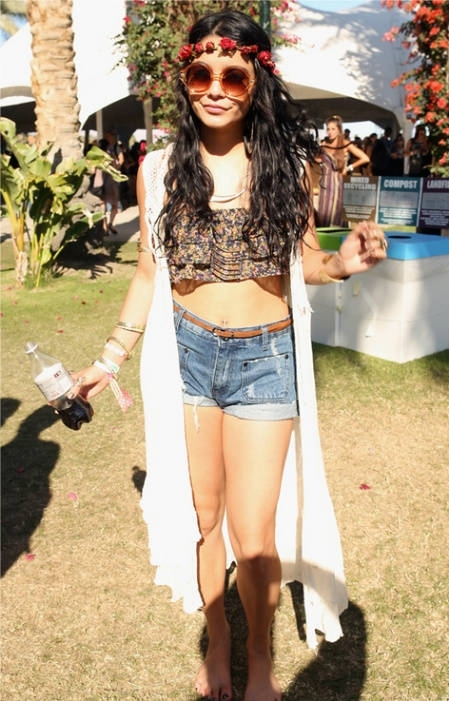 A long vest is a layering essential. Wear it over leather trousers or jeans, and add a waistcoat or wool cardigan on top. You can even double-up on vests, such as a long white vest and a short black one, and just throw bracelets and a long, warm scarf on over the top. Chilled, yet chic.
---
4

Add a Shirt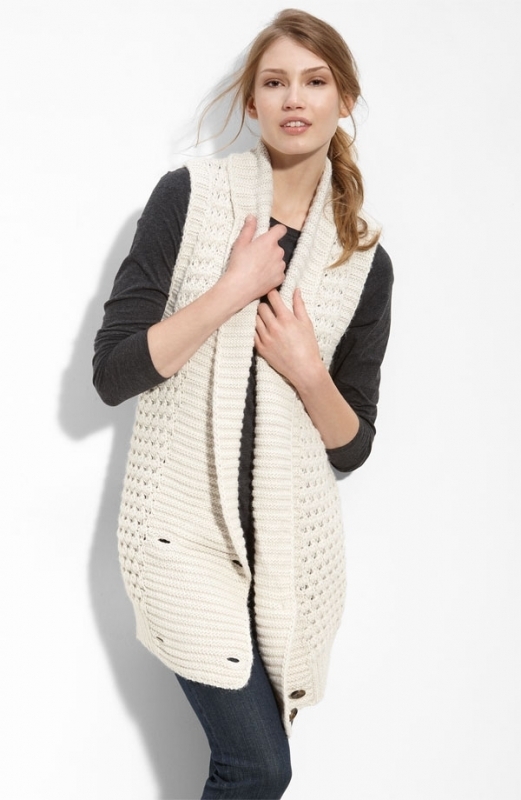 Got a favorite vest outfit in the summer? Warm it up for winter by adding a stylish shirt on top. Fitted shirts will flatter your body shape, and they come in a wide range of styles so that you don't feel like you're ready for the office! Try opting for a contrasting shirt, and rocking it with one button done up to highlight your shape.
---
5

Get Denim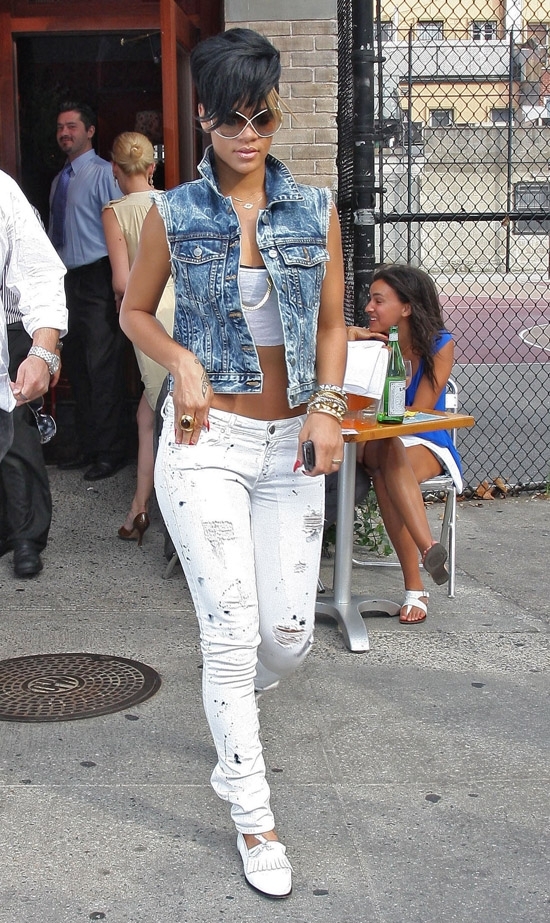 A denim jacket can feel like a risky investment – it's just a bit 90s, and tracking down your perfect denim jacket can take some time. There's a lot of confusion around denim, too – is double denim super-chic, or so outdated?! A denim vest is a great way to rock the look without the risks. Wear it over a slim-fitting top for a cute look, or with leather trousers for an outfit that's straight off the catwalk. They are even great for dressing down other items – a sheer black shirt, for example, is made everyday with a denim vest over the top.
6

Go Military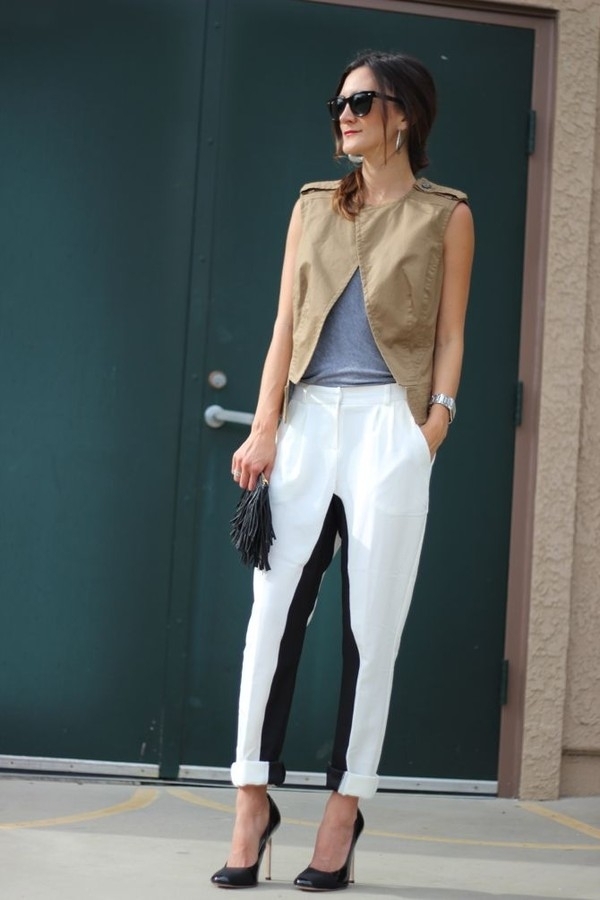 Military styling is everywhere again this season. To rock the look, invest in an army-green military vest, and wear it with boots, tights and denim cut-offs. It's young, playful and cute! If you'd prefer to wear it with full-length trousers, opt for something slim-fitting to avoid an unflattering oversized finish.
---
7

Add Sparkles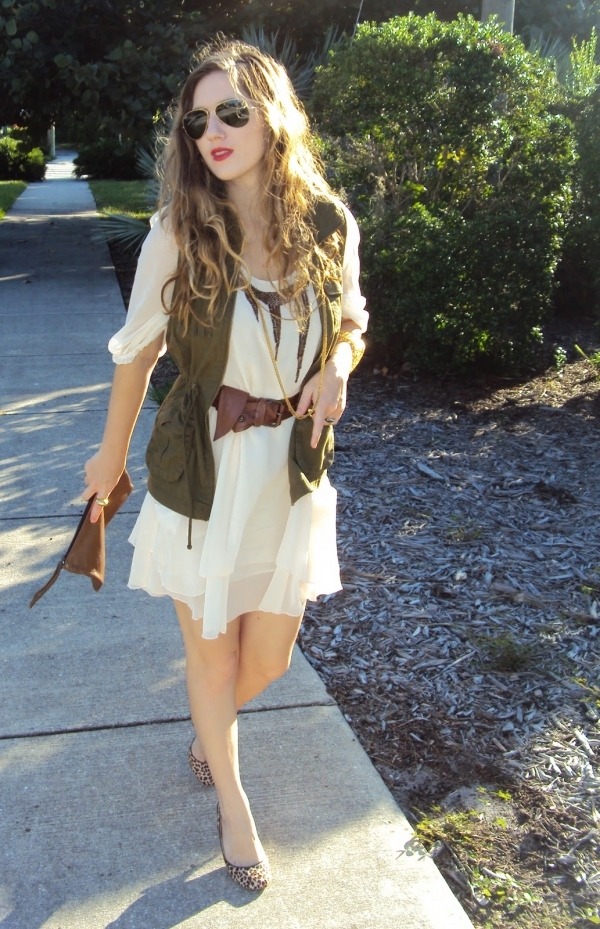 One of my favourite ways to wear vests in the winter involves investing in some really glitzy vests – sequins, glitter, gems, anything will do. Then start wearing them over thermal tops or jumpers, along with everything from jeans to work trousers. The glitzy vest will make you looked dressed up and catch the eye, but you'll stay warm and comfortable. It's a great way to start feeling more festive, too!
There are loads of ways to wear vests in the winter, so don't start packing them away now that the sun has disappeared. Not only do they make your wardrobe more versatile, but they are great for layering! Have you found a great winter vest look? I'd love to hear about it!
---
Comments
Popular
Related
Recent