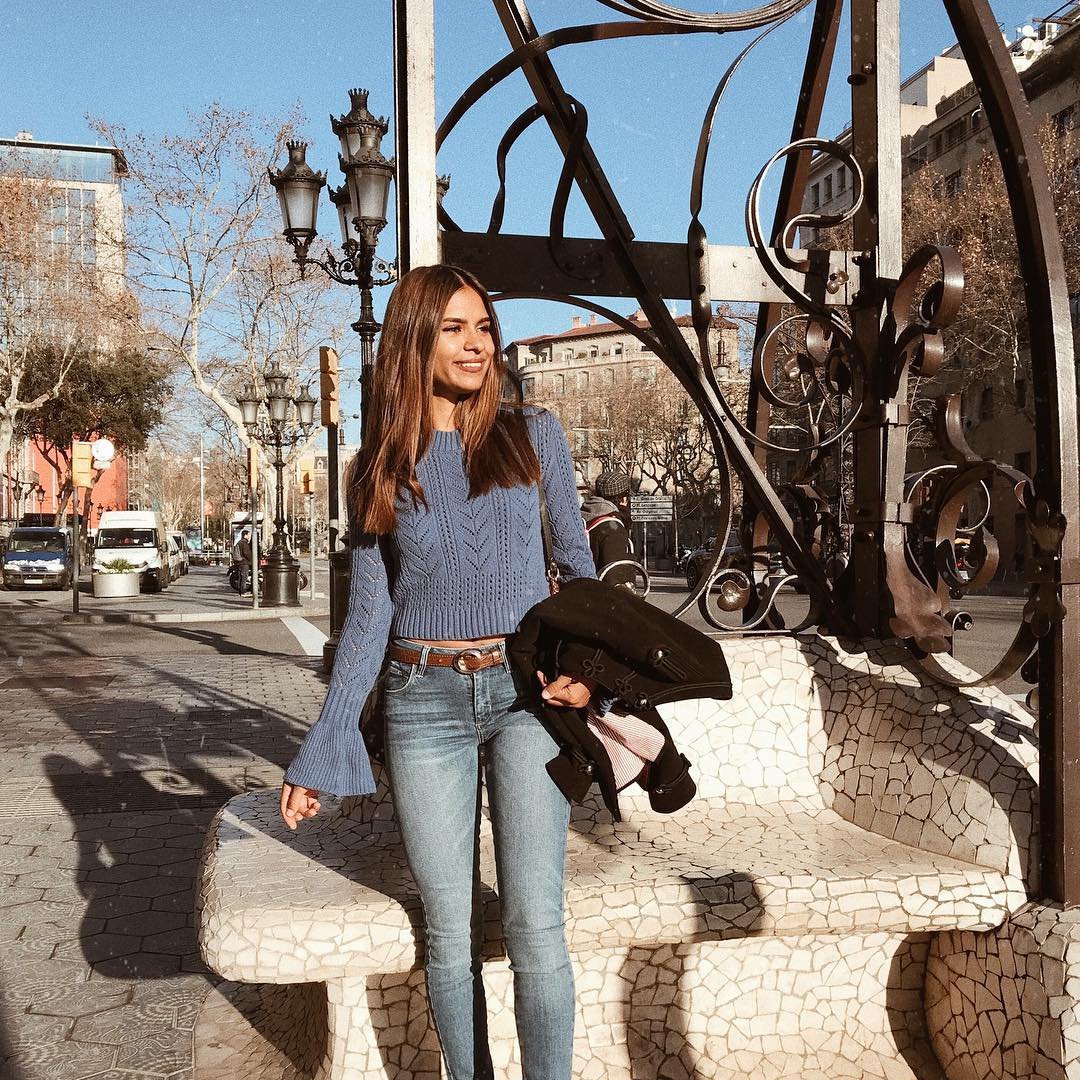 Denim trends always tend to dominate fashion cycles in some way or another. Recently, coloured and printed denim jeans have been the go-to denim trend for savvy fashionistas. But now we're seeing a whole new raft of denim trends take hold. You're pretty spoilt for choice when it comes to denim this season. Move away from coloured and printed denim and try out these new twists on an old favourite.
1.

Dressy Denim Overalls

Overalls, or dungarees, are one of the biggest denim trends right now. Opinion is split on this trend, with some people embracing them and others not even daring to go near them. Instead of a sloppy pair of overalls this season, try a dressier approach. Look out for overalls in slim fitting and tailored styles with no distressed detailing. Team them with button up blouses, blazers, and heels for a classier take on this denim trend.
2.

Boxy Denim Vests

Toughen up an outfit with a boxy denim vest. The wash, colour, and cut is entirely up to you. Faded denim is a summertime favourite but dark denim can look more polished. Cropped vests look great teamed with sundresses and high-waisted bottoms while oversized vests look great teamed with runner shorts and sneakers. Also look out for vests with patchwork or contrasting panels for a cool twist on a classic.
3.

Denim Dresses

Denim dresses are seriously stylish way to wear denim this summer. Right now, Topshop does a range of denim dresses in swing and shift styles. A denim dress is a simple yet stylish option for day to day wear. Just team them with flat buckled sandals or lace-up shoes for an effortlessly chic summer look.
4.

Bleached Denim Prints

If you still like the look of printed jeans, but want to stay on top of seasonal trends, then check out jeans that feature bleached prints. They're a subtle way to incorporate printed denim into your outfit. The key is to stick to lighter coloured jeans as bleached prints on dark denim can come across as tacky. Check out J.Crew, Zara, and Current/Elliott for bleached prints in paisley, floral, and star-spangled styles.
5.

White Denim

White denim might have a bit of a reputation as being a fashion don't but it all comes down to how you wear it, right? And right now, there are plenty of ways that you can make white denim look chic in your wardrobes. Try teaming white skinny jeans with a striped shirt for a polished take on the trend, or wear white denim shorts with a navy top and sandals for a classic beach-side look.
6.

Denim Pinafores

Denim pinafores carry on from where denim overalls left off. They're a great option if you like the overall trend but aren't too keen on wearing pants. Denim pinafore dresses come in styles to suit all shapes. More fitted pinafores are great for working a sporty look while pinafores with fuller skirts are perfect pulling off a more feminine outfit.
7.

Contoured Seams

If you like your denim with a bit more detail then try jeans that feature contoured seams. Contoured seams are a great if you prefer your denim jeans with a little added detail. The look is similar to that started by Balmain a few seasons back, with their motorcycle-inspire denim range. Since most of us can't afford luxury labels, check out H&M for budget friendly buys.

There's a denim trend to suit almost all tastes. These are just a few of the best ways to wear your denim right now. How will you be wearing your denim this season?