When I say ways to pull off difficult fashion trends, visions of MC Hammer pants and the dreaded onesies may spring to mind - but that's not what I mean. Fashion is seldom practical; its primary objective is to be seen, to be wondered at, not to be comfortable. High fashion, at least. But there are some trends that most of us would naturally shy away from, so here are seven easy ways to pull off difficult fashion trends.
---
1

Leather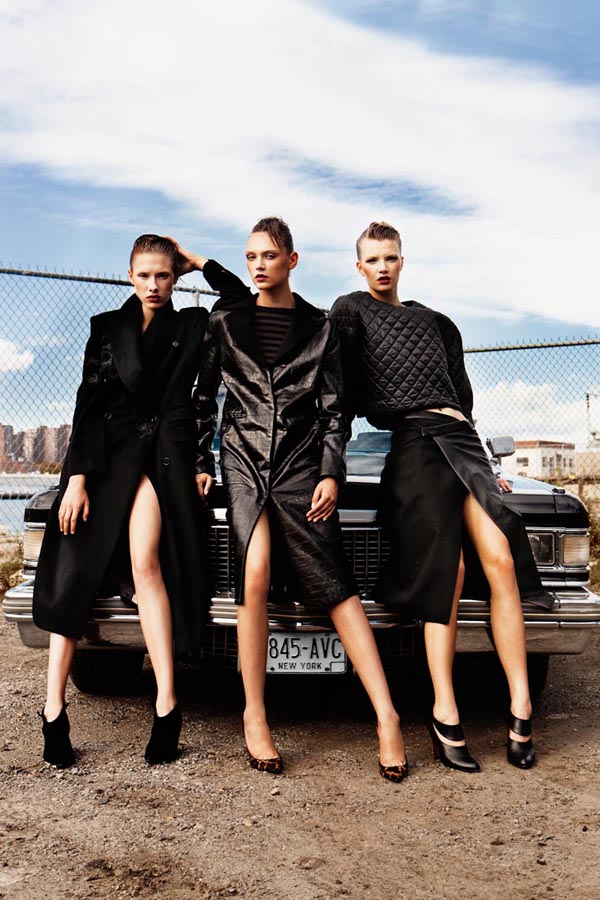 Leather may look impossible to wear, but there are ways to pull off difficult fashion trends such as those leather skinnies. It's everywhere at the moment - on London's streets, you can't shake a stick without getting a pair of leather trousers. In my experience, the leather look isn't actually as hard to pull off as you may think. If you invest in a good quality pair of fitted leather jeans - or coated jeans are a much easier option and look basically the same - you may be surprised by how versatile they are. Or, if you still don't fancy leather, the high street is bursting at the moment with subtle leather details, like leather trims or leather sleeves. No model figure required.
---
2

Stripes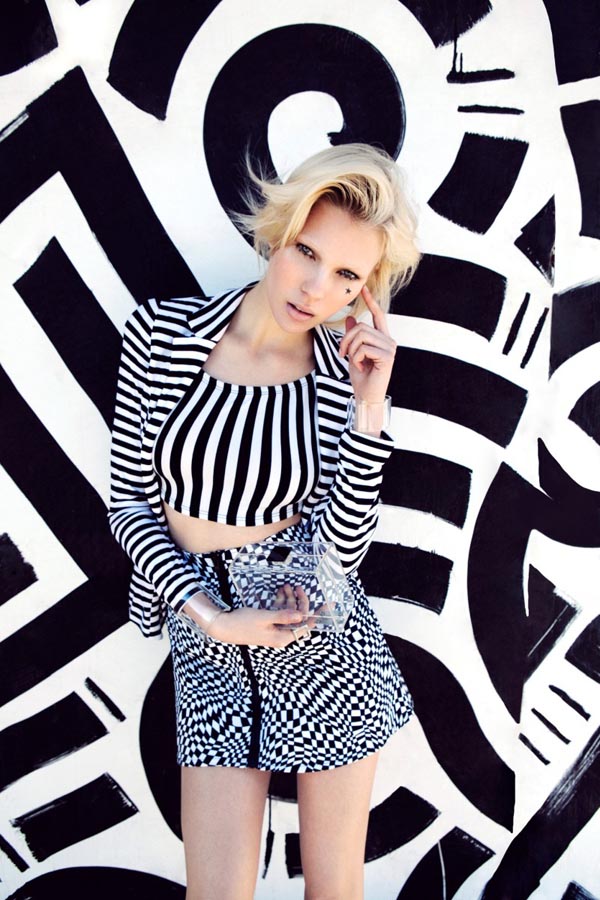 SS13 catwalks were covered in stripes - monochrome ones preferably. And, as the high street's summer collections start to come in, there are, quite literally, stripes everywhere. Zara is practically selling them exclusively right now. But horizontal stripes, you say?! No, no, no. But I think you mean yes, yes, yes! It's a relatively simple look, so there's no need to spend big bucks to achieve it. If you're brave, go for full-on stripes or, again, choose a small element; a striped Breton top, or some striped courts with an all-black outfit.
---
3

Through Colour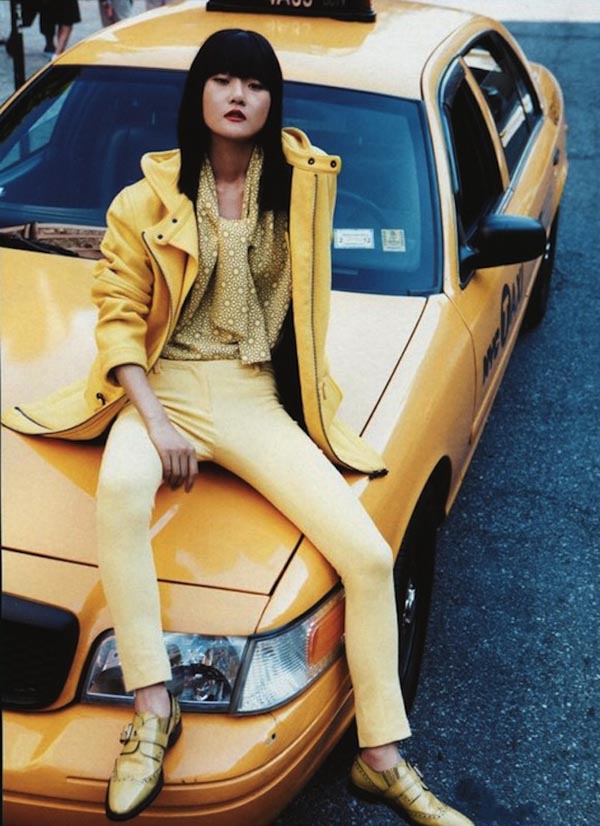 Through colour - or, in English, sticking to one colour throughout your entire outfit - is going to be a popular look for summer. If you are a devoted follower of the catwalks, then that one colour is going to be a bright one - fuchsia perhaps, or a bright, sunny yellow. This is a contrived look; everything should match, right down to your handbag. But, if you want to avoid looking like an exotic bird on the tube in the mornings, choose a subtler colour, like navy perhaps, or differing shades of more muted tones. Black does not count, FYI.
---
4

A Bit of All White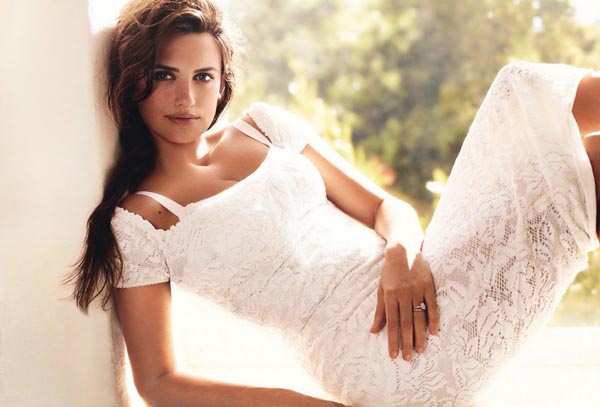 When the weather gets hotter, and our skins get that sun-kissed glow, the idea of an all-white outfit becomes a lot more appealing. But the idea in our heads - you know, that ethereal wafty sort of look - doesn't always work out quite right. But never underestimate the power of a well-chosen white dress, or a gauzy white skirt with a simple vest; check out Topshop Unique for ideas.
---
5

Jumpsuits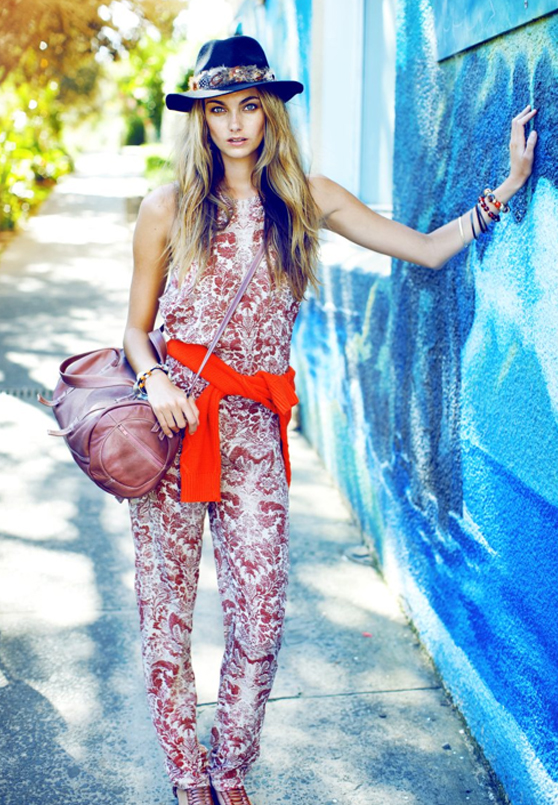 Whether you love them or loathe them, jumpsuits are resolutely sticking around. I know a lot of people who say they just feel like a giant toddler in them. And I know a lot of men who really hate them. But who cares what they think if you like them? My advice would be to choose a jumpsuit in a neutral colour - black or navy perhaps - stick to a shape that suits you, maybe cinch with a waist belt and add a pop of colour with a bright blazer. As easy as 1, 2, 3!
---
6

Volume

We all like a bit of volume - in our hair, that is. But volume in our clothes? That can be a bit trickier if you're not a waif, because a voluminous top and a billowing skirt will add pounds, no two ways about it. Which is why I love the little jackets that are emerging this season - cut close to the body, but usually with delicately flared bracelet sleeves. Or, be inspired by Carolina Herrera's signature look - a white fitted shirt with a voluminous flared skirt. The key here is balance.
---
7

Pattern

Patterns were everywhere last season - digital prints, head-to-toe, clashing – but you'd need to be brave (or really love fashion) to embrace Peter Pilotto or Mary Katrantzou from top to toe. If you do want to go for the full on look, choose a more subtle pattern, the kind that makes you want to look closer to see more. Or, go for a bold printed jacket or pencil skirt, then match with simple separates.

You should never not wear something you want to wear just because you're afraid you can't pull it off. For me, there's always a way you can incorporate at least an element of the trend into a look that suits you. Are there any trends you'd like to wear but you aren't sure how?
More
Comments
Popular
Recent