Victoria Beckham, the 'posh' trendsetter, made headlines with her fashionable strut in the airport. Draped in a stylish figure-hugging cape coat, she made quite an impression with platform suede boots and large accessories. After the silent sign of approval from this notable designer, I imagine a lot of you will want to purchase or flaunt your very own trendy cape coat. Give yourself up to its sleek lines and distinct silhouette as you flaunt the cape coat with sexy pizzazz. Cape coats have different styles so choose a style befitting your personality. Read on and glean ideas on my list of the 7 fab ways to style a cape coat.
---
1

Winter Gorgeous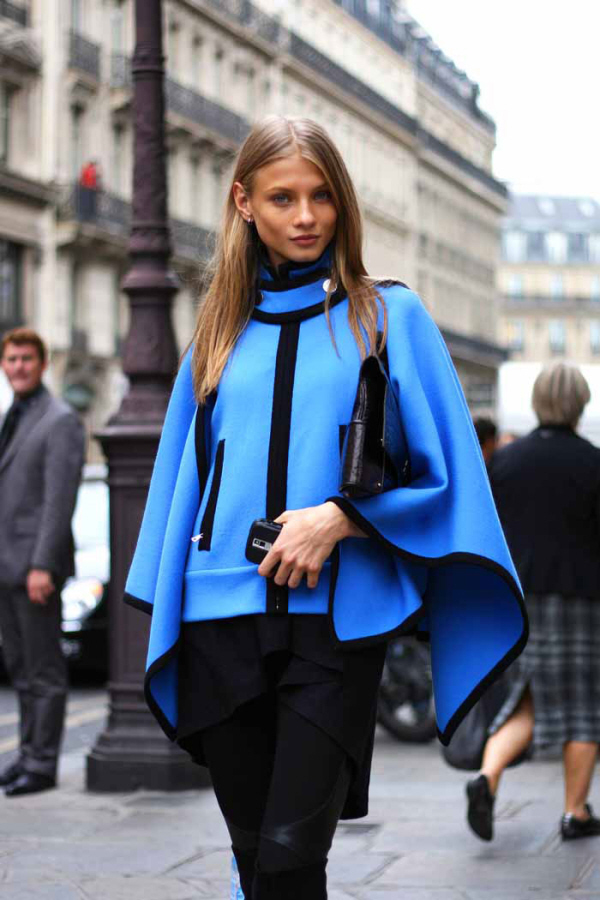 A cape coat with an elegant shape is best for high-profile gatherings or a night on the town. Layer it up with a cardigan over a chic form-fitting, long sleeved blouse in a complimentary color. Slip into black skinny jeans and trendy ankle boots to complete your fabulous winter look.
2

Uptown Lady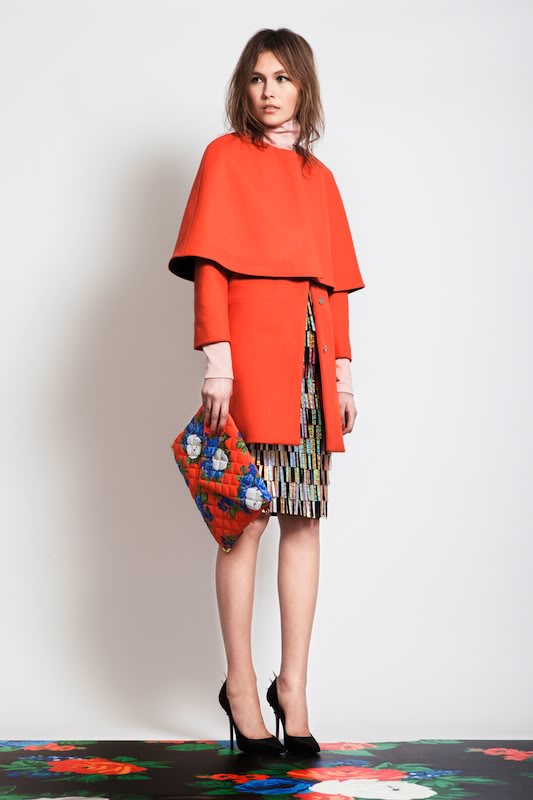 To project an aura of uptown chic, select a smart cape coat. You know the neat stylish blouse you love that goes well with your pleated trousers or sleek pencil skirt. This high-class attire is elevated with the inclusion of a trendy belt and a cape coat. You have the chance to experiment with bold colors; a striking orange blouse and white crepe pants are darling with a brown cape coat. Add some funky jewelry and you are set. However, keep the detailing simple; you don't want to seem overdone.
---
3

Playing It Cool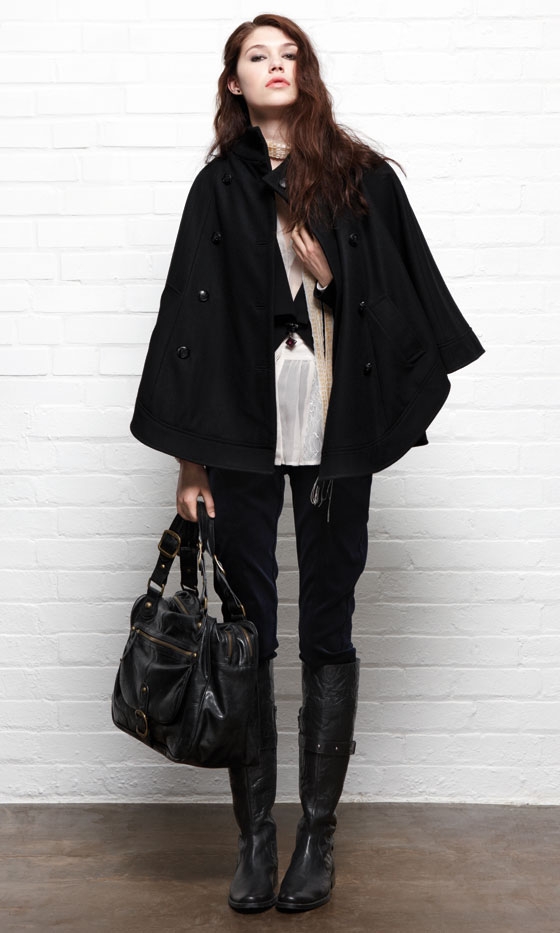 Cape coats are the best option to polish a casual outfit. A printed button-down blouse and dark denim jeans will be hugely trendy with a neutral-toned cape over your shoulders. Or try loosening up further, with a more relaxed cape coat style decorated with a little fur. Team it with jean short and a corset or nice baggy sweater. Sunglasses and a pretty shawl provide just the right upbeat touch.
---
4

Feminine in a Dress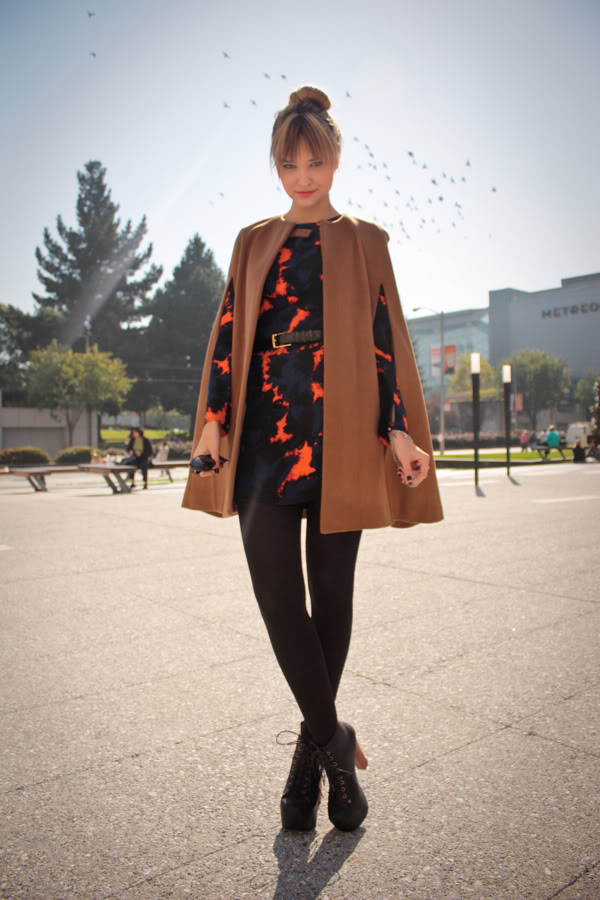 If you're a woman who considers dresses a wardrobe staple, the cape coat will heighten its charm. Find one with a clean and modish look; its well-cut silhouette gives an additional flamboyance to your striking dress. For a dark chunky knitted dress, choose a simple grey belted cape coat and matching accessories. You can go absolutely flirty and cute with this look, by pairing a vibrant checkered cape coat with an attractive simple-cut dress. Accessories must match one of the colors on the cape coat.
---
5

Plaid in Focus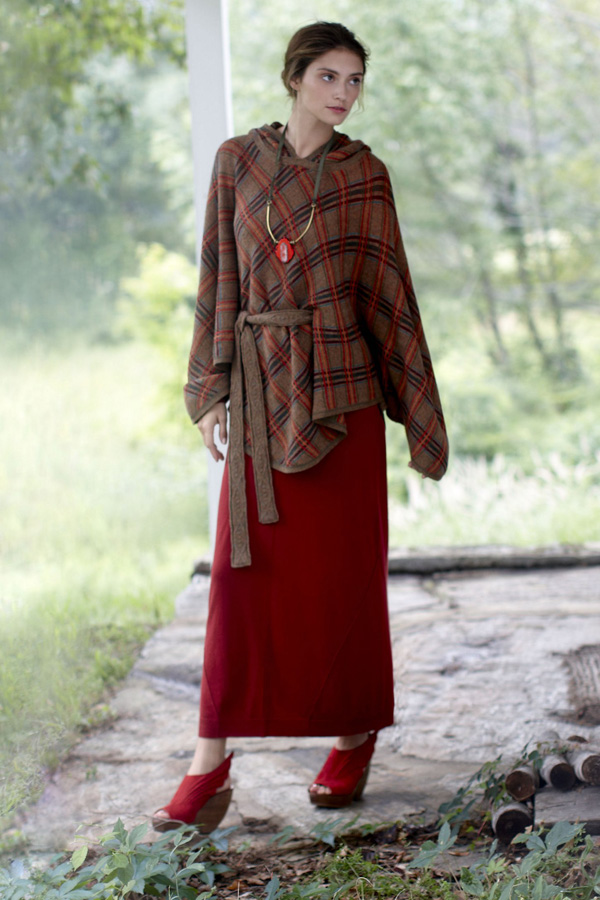 A plaid cape coat can provide a nice contrast to a black skirt and grey high-collar/long-sleeved blouse. Another way is to wear a plaid blouse with a pretty bow necktie and match its color to the cape coat. If you've decided on a plaid dress, wear a good complimentary color that is hinted at on the dress.
6

Going Bold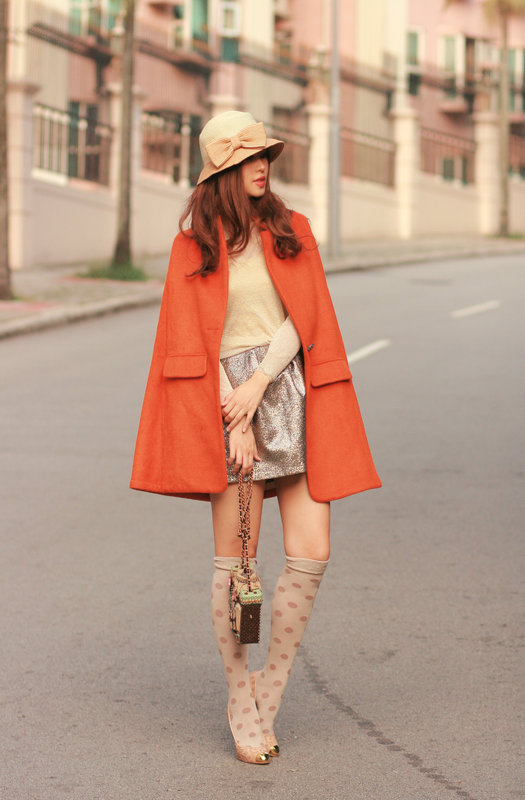 Bright colored cape coats are the best if you want a statement, eye-catching style. You can have a fun and playful look if you keep my few tips in mind. Always be wary of the color scheme. If the cape coat is a bright red, find a blouse decorated in a major color, doesn't matter if a secondary color or pattern is visible. Pull on your black tights and bright sneakers, and you have a loud and proud outfit that will turn heads. Better still, for a bold cape coat, use multiple colors harmonized with the shade, for example orange, yellow and green. It keeps alive your bohemian spirit, especially with trendy dual colored earrings. Try not to go overboard with the fun.
---
7

Specific Look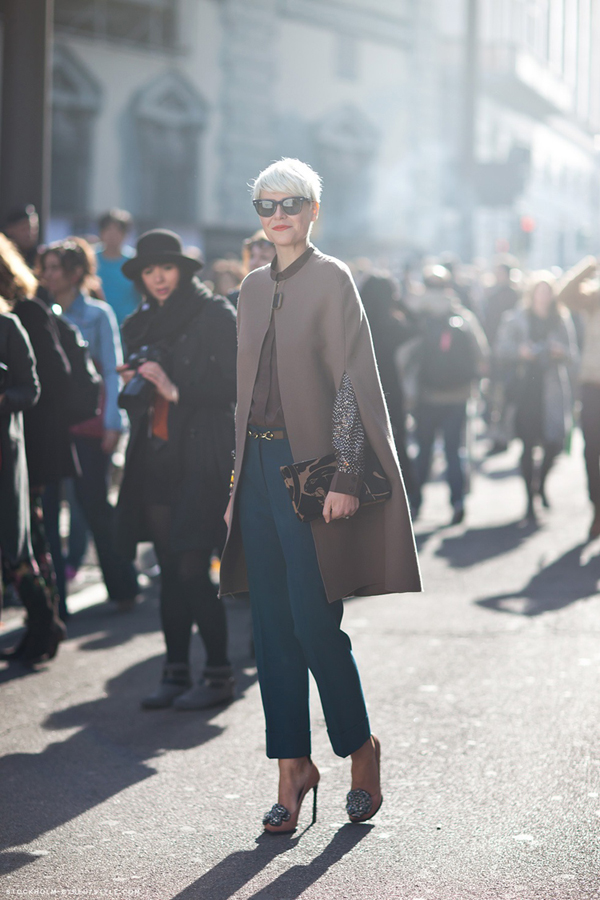 I know fashionistas follow the season trends and colors and I say one way to stay trendy is in a cape coat. Autumn colors are dark browns - not an issue - cape coats are available in striking brown hues and textures to keep you warm and offer an organic edge to your look. Pastels for spring - shop right now for a classy light colored, printed cape coat for visual beauty, or alternatively, a stylishly-cut cape coat in a dark color offers contrast to your pastel attire.
Cape coats are fun, exciting and versatile. I know you fashionistas reading this have a lot of ideas on how to style it. Do share in the comment section!
---
Comments
Popular
Related
Recent