Every year it seems like there are new denim trends to try. While they're usually of the jeans variety, this year there are also quite a few denim trends to try that aren't pants. Denim is always popular in the fall, but it seems to be more popular than ever this year. If you're looking for some new ways to incorporate denim into your everyday wardrobe, you've come to the right place!
1

Denim Shirt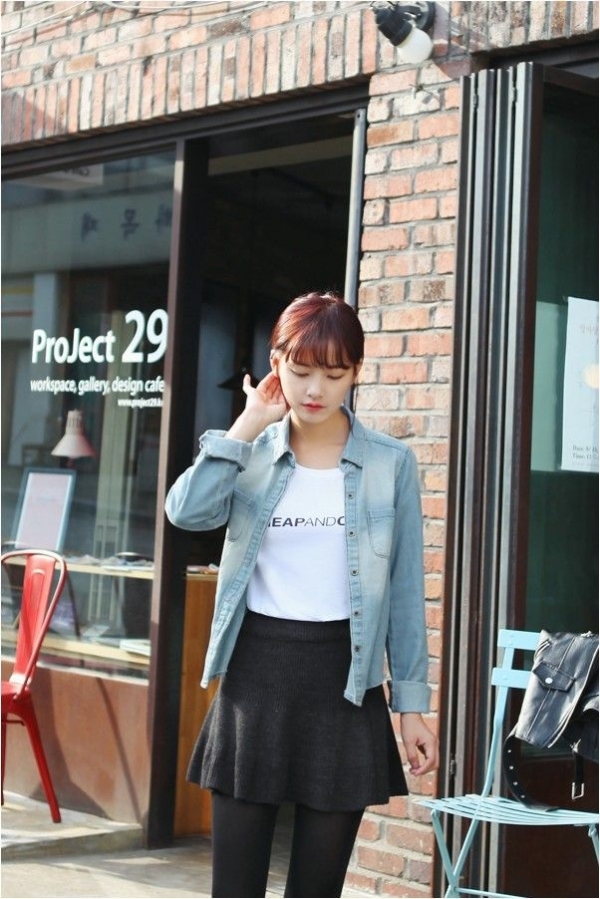 Denim shirts were all the rage in the 90s, as I'm sure you remember. While a lot of 90s style has come back recently, a slight variation of that trend has come back this fall. Wearing a denim shirt with a tank top or other shirt underneath a slightly oversized, unbuttoned denim shirt adds new life to a popular trend from the 90s! Channel your inner Topanga Lawrence or Shawn Hunter and embrace one of these fun denim trends to try!
2

Denim Jackets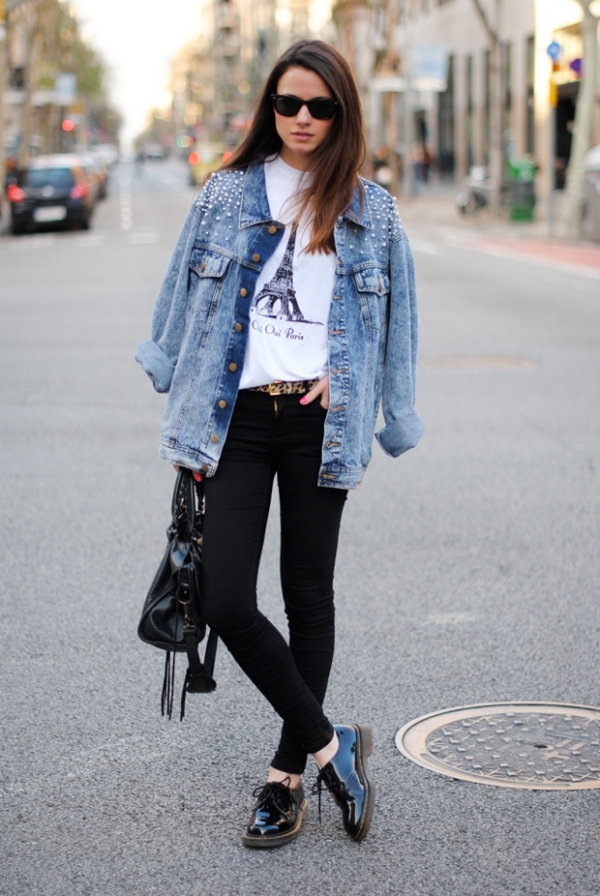 I'm pretty sure there has never been a time denim jackets haven't been in style. This season, oversized denim jackets are all the rage. Relive your youth with an oversized denim jacket with iron-on patches and buttons; they're the most popular denim jacket trend right now! Iron-on patches and buttons are one of the few trends from your youth that are acceptable to try out again this fall!
3

Denim Dress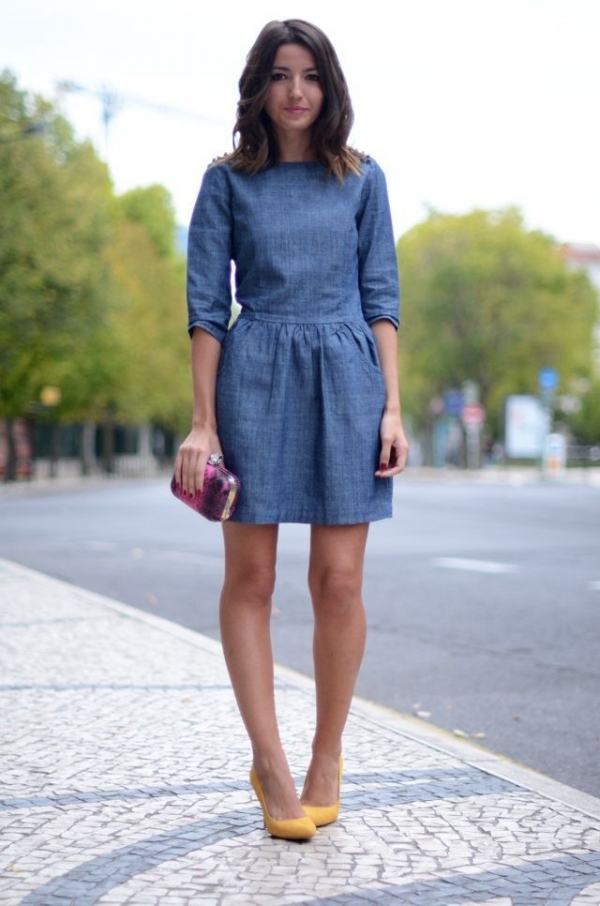 Another revisited trend from the 90s, denim dresses, are back and hotter than ever this season. Denim skirts are usually insanely popular, especially in the fall, but this year it's all about denim dresses. There are a ton of different variations to choose from as well, at all different price ranges, making it a perfect option if you'd like to test the denim waters! Whether long sleeve, short sleeve, or something completely different, denim dresses are back for the time being!
4

Printed Denim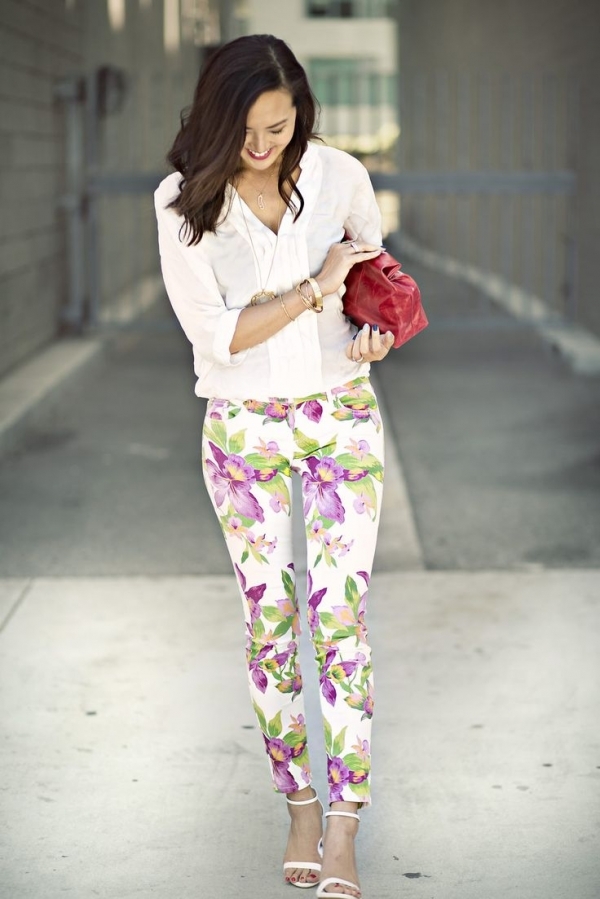 Printed denim jeans have been in style all year, but are hitting their peak this fall. Whether they're floral, paisley, or even leopard print, try out this denim trend while it's still hot! There are so many different options to choose from, whether you're feeling eccentric or are looking for something a little subtler, I guarantee that there will be something for you to try in the printed denim trend!
5

Colored Jeans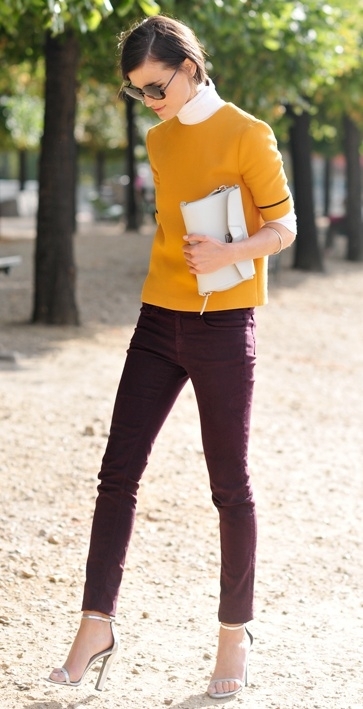 Colored jeans are always in style, but darker hues are really in style for this fall. Eggplant, dark green, and gray denim jeans are perfect for the fall and go with so many different trends this season! Colored denim jeans add life to an outfit you'd otherwise wear with denim blue jeans!
6

Acid-Wash Denim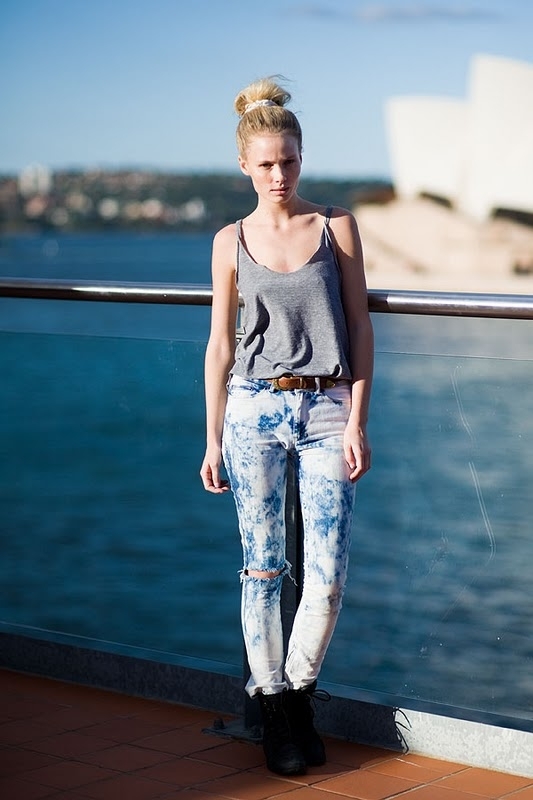 Acid-wash denim is another trend from years past, but this trend hails from the 1980s. Acid-wash denim seems to be everywhere you look right now. If you're not feeling too whimsical just yet, try acid-wash denim in small doses. If you're not ready to try acid-wash jeans, try something smaller like a headband or shirt!
7

Wide-Leg Jeans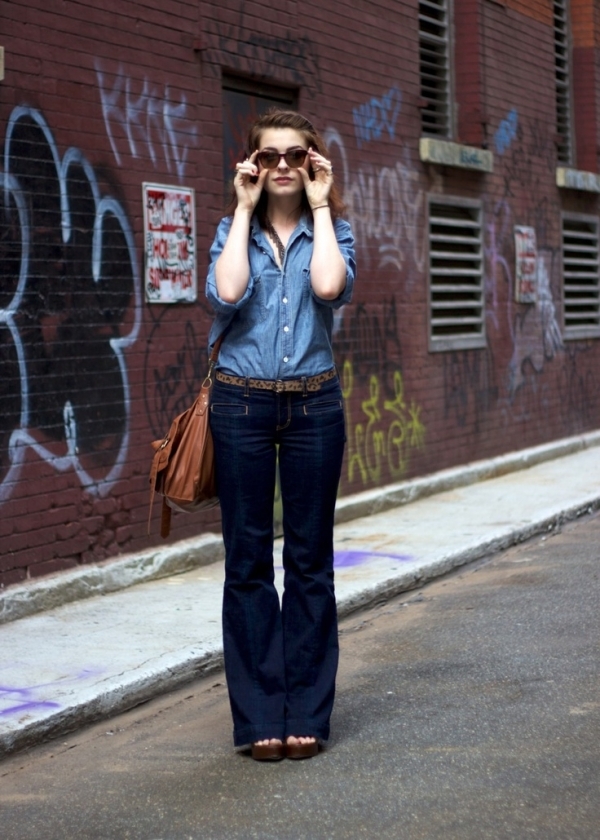 Skinny jeans are a trend that is here to stay, at least for the time being. If you're not feeling skinny jeans right now, try out bell-bottoms. Yes, it may make you feel like you took a time machine back to 1970, but embrace it. They're different from your usual skinny jeans, will stand out from the rest of the crowd, and will work with the majority of your wardrobe!
These are just a few denim trends you should try out this fall! Have you tried any of these out? Have you tried any different denim trends? Which one is your favorite? Let me know in the comments!