There are so many fashion-forward trends from classic films, some you know quite well – like Audrey Hepburn's stunning LBD – and some you don't. In fact, many of your favorite trends may well come from your favorite films, because movies create iconic characters, iconic quotes, and iconic fashions as well. Take a look at these amazing trends from classic films and see if they're lurking around in your wardrobe.
---
1

Holly Golightly's Timeless LBD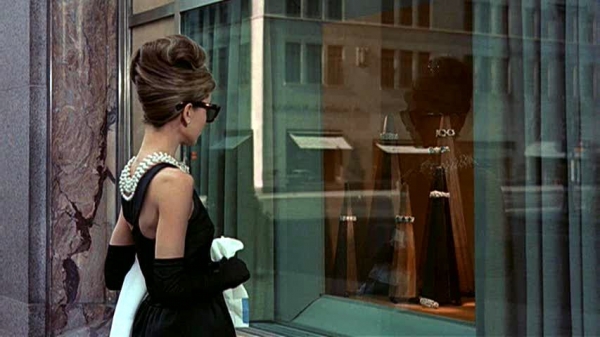 Breakfast at Tiffany's was a wonderfully stylish film, but in addition to strands of pearls, French twists, and tuxedo shirts that double as pajamas, Holly's flawless LBD quickly became one of the biggest trends from classic films. It was an instant classic, and it wasn't the only trend Audrey Hepburn spearheaded through her films – see Sabrina and Funny Face for a start.
---
2

Annie Hall's Marvelous Menswear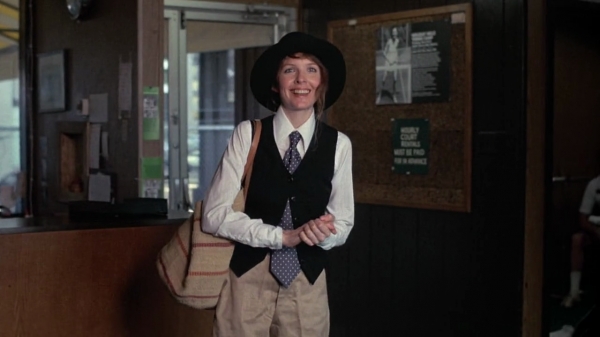 Where does Annie Hall's style begin and Diane Keaton's end? The world may never know, but it doesn't really matter. Both free spirited Annie and celluloid goddess Diane work the androgynous menswear trend to perfection, making it imperative for every woman to have at least one tie and one fedora.
---
3

Cher's Scrumptious Knee-Highs and Chunky Heels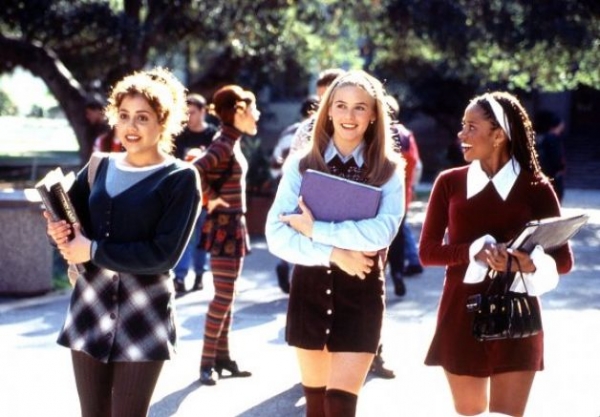 It's not exactly a classic film, I'll grant you, but Clueless is certainly a classic fashion flick. Alicia Silverstone's stunning Cher and her Beverly Hills frenemies created tons of trends, but none ruled the 1990s with as much style as the combination of knee-high socks and chunky, clunky shoes – preferably with a flirtymini skirt, of course. For my money, this is still an adorable look.
---
4

Lolita's Lovely Sunnies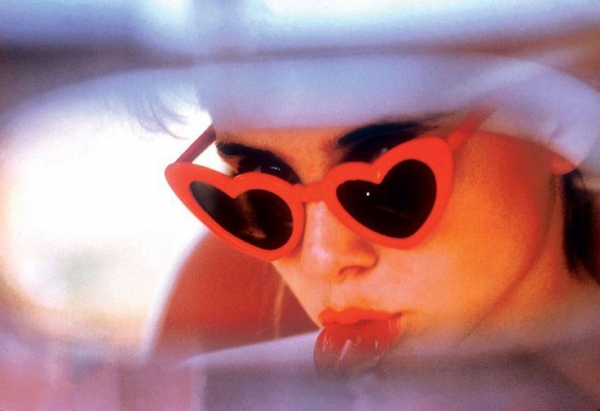 Sue Lyon will forever be the only film Lolita for me. She was truly a nymphet, a tiny little temptress veering between vulnerable schoolgirl and shameless vixen. While Lolita looks are now a style all their own, Dolores Haze herself helped usher in a marvelous, must-have accessory: heart-shaped sunglasses, which take all the work out of flirtation.
---
5

Grease Goes Leather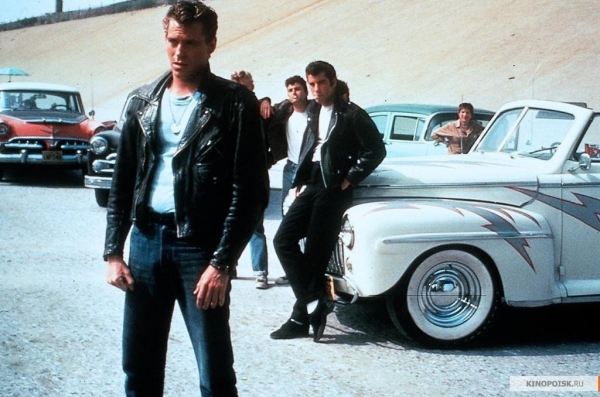 Although Grease's leather goodness focused mainly on the boys, the Pink Ladies and Bad Sandy turned the tides for ladies. Even if you prefer the look of the T-Birds, a pair of tight pants and a sleek leather jacket became staples of the 1970s – and that particular look is still perfectly flawless today.
---
6

Iris's Impeccable Shorts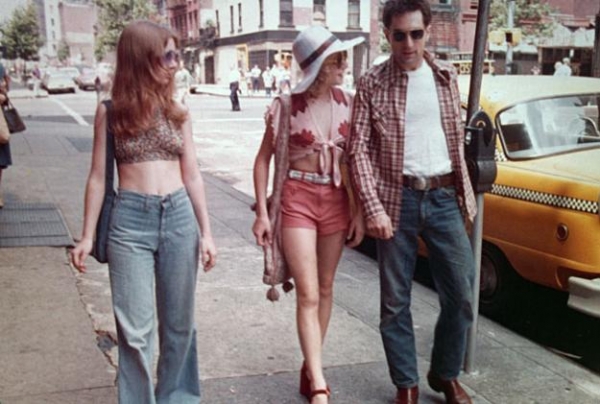 Taxi Driver brought us many things, including some iconic lines and a new love for Mohawks. Jodie Foster's precocious little prostitute, the jaded and sullen Iris, ended up creating her own iconic look: short shorts with far more style than Daisy Duke, perhaps because they were invariably paired with bold, provocative platforms. Go look in your closet, I bet this combo is well represented among your summertime staples.
---
7

Rosemary Rocks a Pixie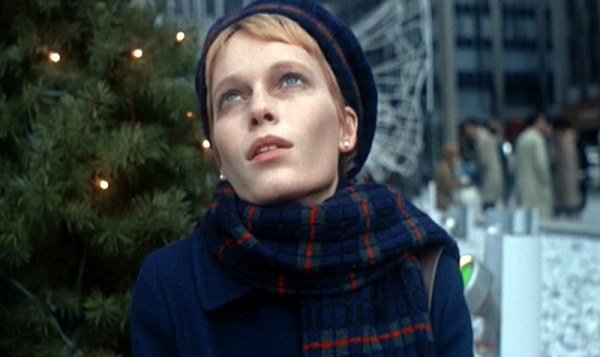 Many women in movies in the 1950s and 1960s stunned audiences by chopping off their hair and sporting a pixie. The divine Audrey Hepburn did it beautifully in Sabrina, but Mia Farrow in Rosemary's Baby truly made it an instant classic. A short crop can change your entire look, taking you from demure to fierce in mere seconds.
---
8

Mrs. Robinson's Inspired Stockings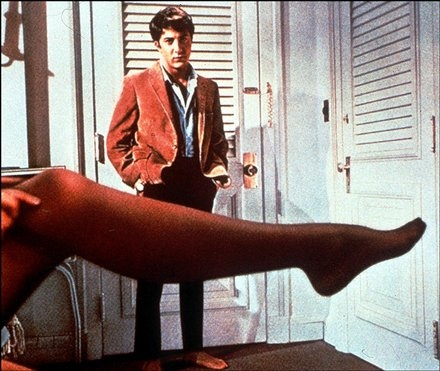 Here's to you, Mrs. Robinson. Hosiery, stockings, and tights were feminine staples long before The Graduate, but Anne Bancroft transformed them from something hidden under skirts and dresses into must-have, va-va-vampy accessories. Be honest: no matter what your age, don't you feel a little seductive any time you flash a little stocking?
---
9

Flashing Shoulders Flashdance-Style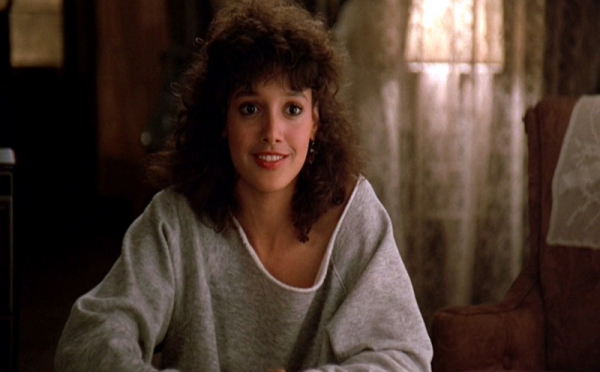 Is Flashdance a classic? Maybe so and maybe no, but Jennifer Beals helped turn the oversized pullover into a (perhaps regrettable) fashion trend. We even saw a return to Alex's shoulder-bearing style recently, although now the 1990s are quickly overtaking the 1980s, relegating this particular look to workout gear.
Movies have the power to inspire, to amuse, to frighten, and to break you heart, but they can also change the way you look at fashion. Some of your favorite sartorial choices became big hits because of their film appearances. What are some of your favorite trends from movies and television?
More
Popular
Recent