Fashions styles and trends come and go, and sometimes it's hard to keep up with what's hot and what's not. Admittedly, there are certain fashion styles that suit some people over others. That doesn't mean, however, that you can't give certain fashion trends a go. Take a look at the following styles of fashion that are worth trying at least once.
---
1

Skinny Jeans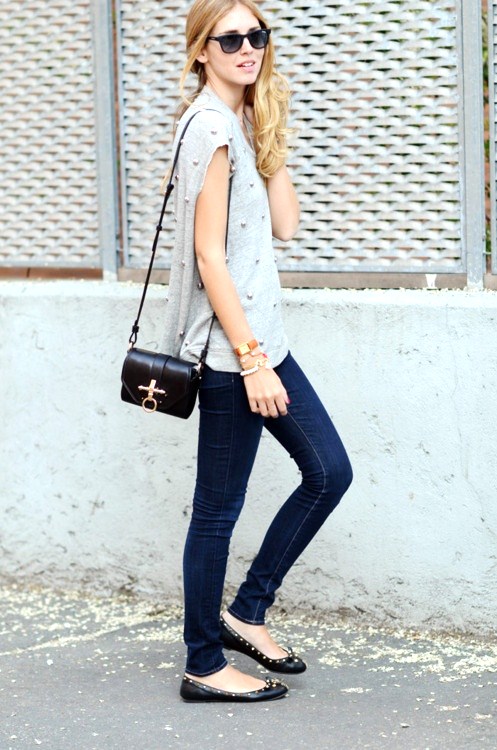 Skinny jeans are pretty ubiquitous with modern fashion, but if you haven't yet tried a pair on, then what are you waiting for? Sure, they don't have the best rep for being uber flattering, but you'll never know if they truly suit you unless you try a pair on.
---
2

Leather Jacket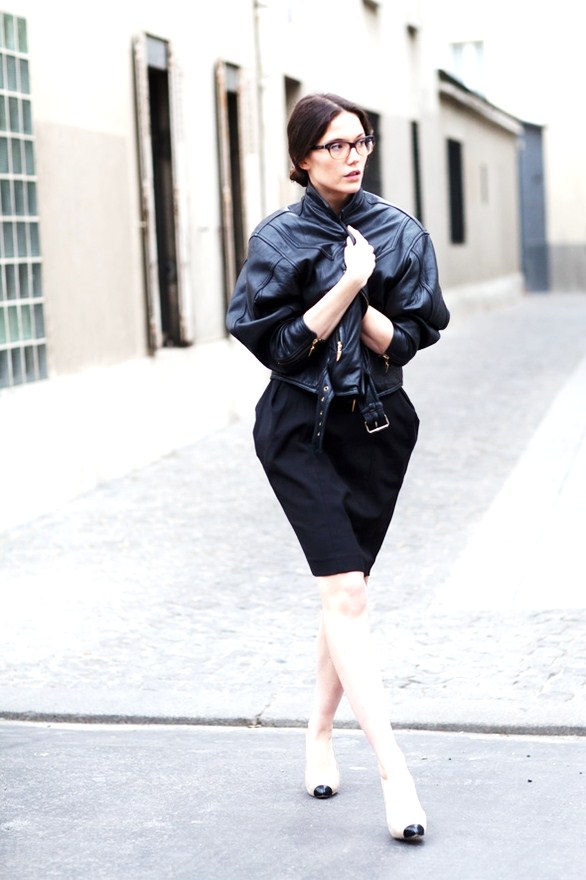 You need to try on a leather or leather-look jacket at least once in your life. This fashion style is somewhat of a classic nowadays, and a leather jacket is very much an investment piece. The right style will stay with you for years to come.
3

Stiletto Pumps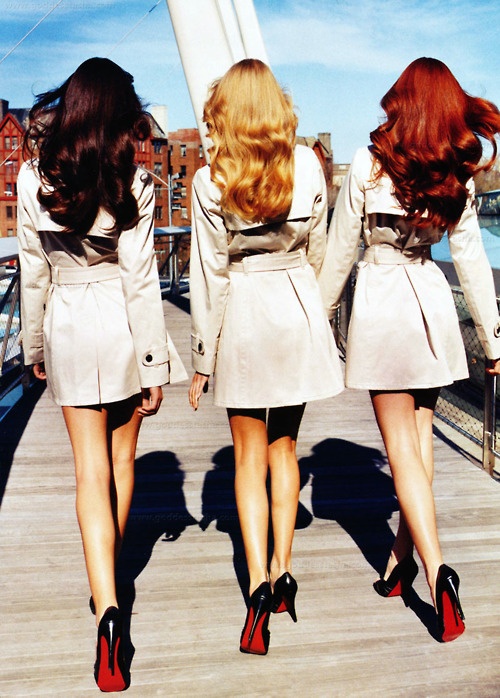 You need to own at least own pair of stiletto pumps in your lifetime. This style of shoe will instantly add some va-va-voom to your outfit. You can tone it down in black and neutral colours or go for all out glory in a bright colour or metallic shade. Team them with cocktail dresses or cigarette style pants for a chic and sophisticated look.
---
4

Palazzo Pants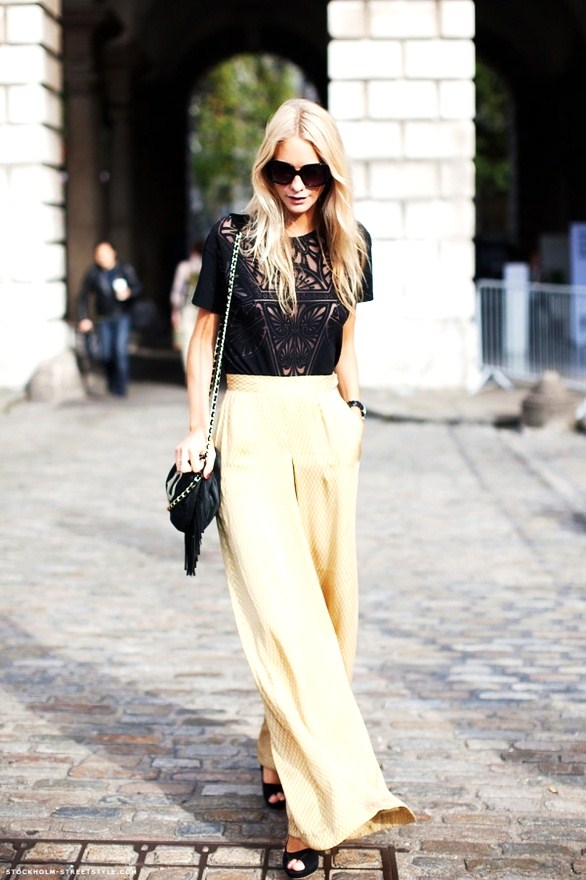 Palazzo pants are typical of luxury dressing, but you don't need hundreds of dollars to pull off this fashion style. Many budget fashion brands have embraced the palazzo pant in their recent collections. They're a great alternative to the skinny leg styles that have dominated the fashion scene. A pair of wide-legged palazzo pants can look sophisticated worn with a collared blouse and strappy heels.
---
5

Animal Prints

Animal prints like leopard spots and zebra stripes are a fun way to update and outfit. Whether you're a fan of animal prints or not, you have to admit that they have staying power. I'm of the belief that you need at least one leopard print item in your wardrobe, be it a pair of shoes or a skinny belt.
---
6

Statement Necklace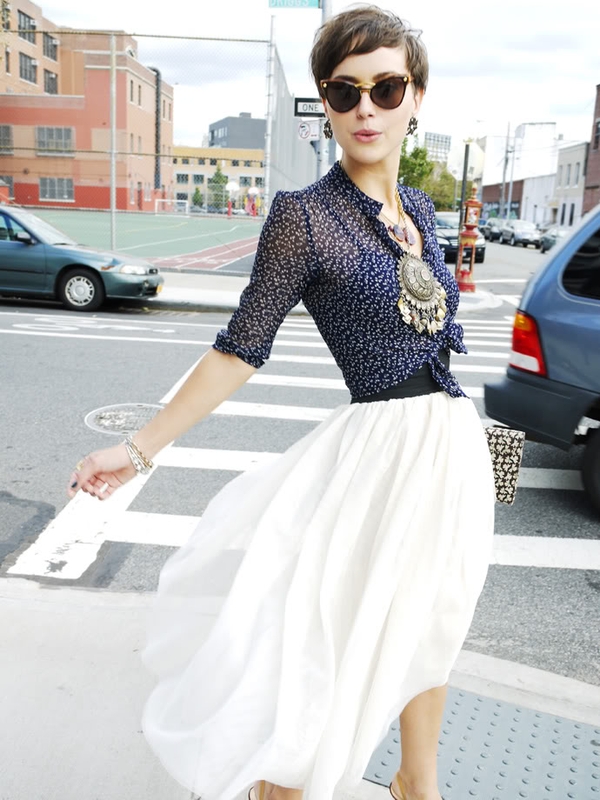 The statement necklace has enjoyed a lot of popularity lately, and with good reason. It's an easy way to update an outfit with a new season trend. If you're yet to try adding a statement necklace to your look, now's the time. There are just so many styles and trends to choose from, from neon to metallic to luxe crystals.
---
7

Fedora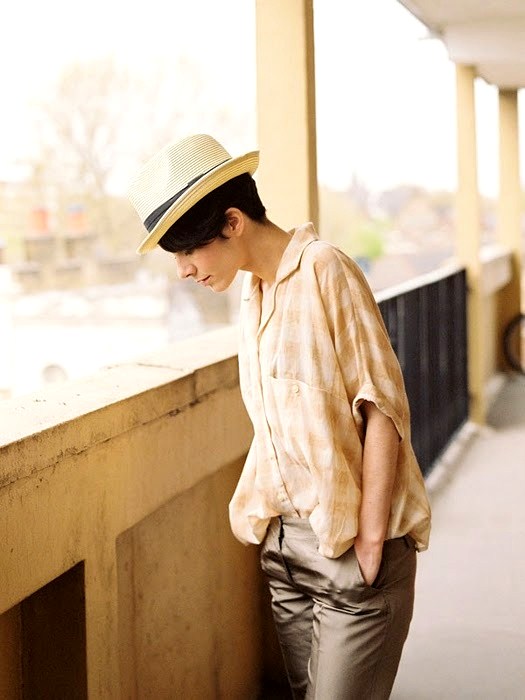 Sometimes I think the world is divided into hat people and non-hat people. Personally, I love chucking on a good hat with my outfit. Find out whether you're a hat person or not by starting with a classic style like a fedora. Wear a black or grey fedora with a basic striped tee and jeans for that effortless, model off-duty inspired look.
---
8

Maxi Dress/Skirt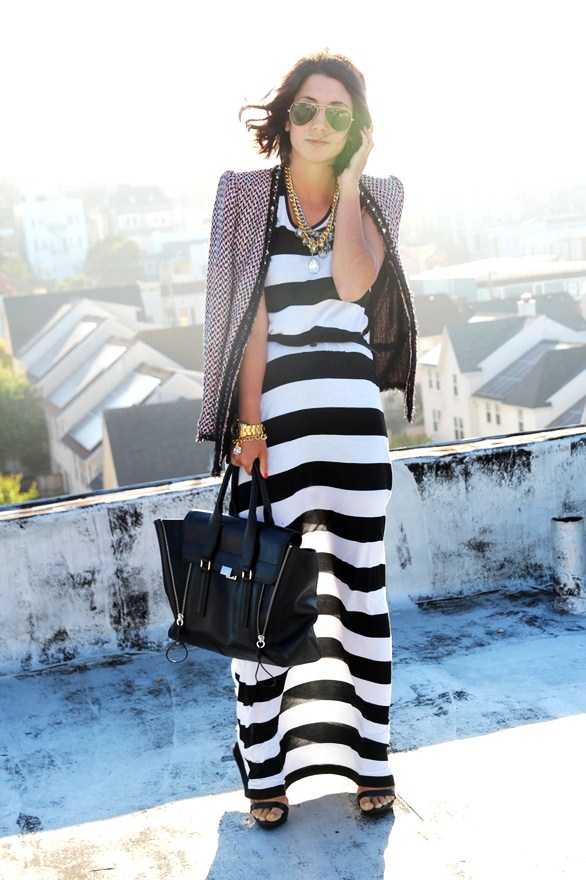 Maxi length dresses and skirts are one of those fashion styles that are set to stick around for a long time yet. Contrary to popular belief, maxi lengths can suit a range of body shapes. It's all about creating balance and proportions. If you're on the shorter side of things, try a high waisted maxi skirt teamed with a fitted tank. If you're taller, you can get away with a range of different style maxis.
These are just some fashion styles worth trying at least once in your life. If you haven't already, then now is the time to try them on for size. What's one fashion style you'd recommend trying out at least once?
Top Image Source: lookamazing.eu
---
Comments
Popular
Related
Recent