You don't have to shy away this season from some of the best fabrics and textures fall has to offer if you're unsure on how to wear them. One of those fabrics being velvet, which is divinely luxurious while still being a classic, understated piece. The lovely subtle sheen of the fabric will add sparkle and shine to any outfit for fall that you can transition into the holiday season. These 7 tips on how to wear plush velvet this fall will make you the new shining star of the season.
---
1

Colour, Colour, Colour!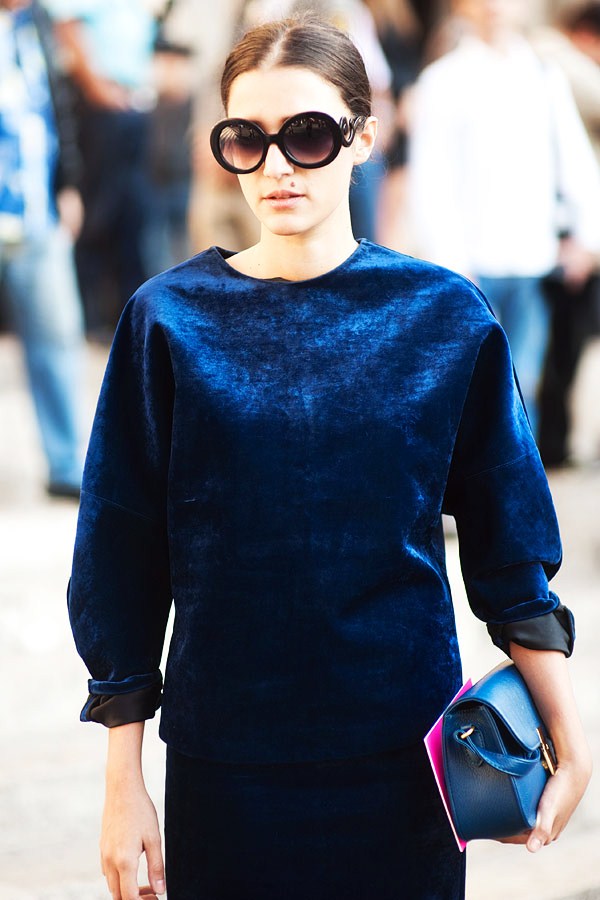 Velvet is such a richly luxurious fabric. Choosing pieces in opulent jewel tones make velvet even more lavish. Bold red and deep oxblood tones along with royal blues were huge hits on the runway for this fall. Velvet is the perfect plush fabric to experiment with brilliant gemstone hues.
---
2

Accessorize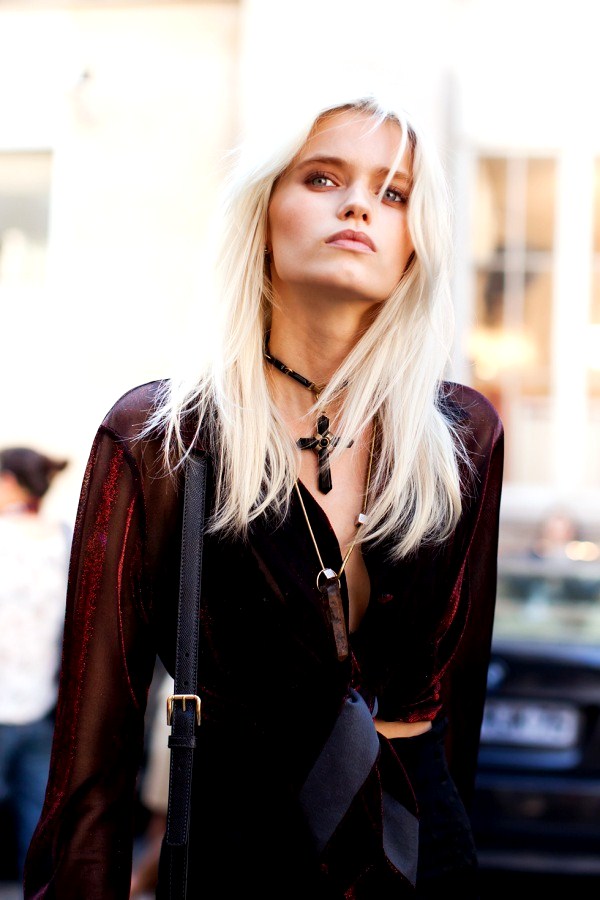 Because velvet has a dressier, more refined feel, pairing the fabric with different accessories maximizes the luxe effect. If you're a fan of the flapper, you can easily relive the 20s by adding accessories from the era in the form of pearls, art deco designs, large cocktail rings, and long multiple necklace strands. A beautiful brooch will also have huge impact against plush fabric since the subtle shine in velvet will bring out the sparkle in any stones found in your favourite accessories.
---
3

Mix & Match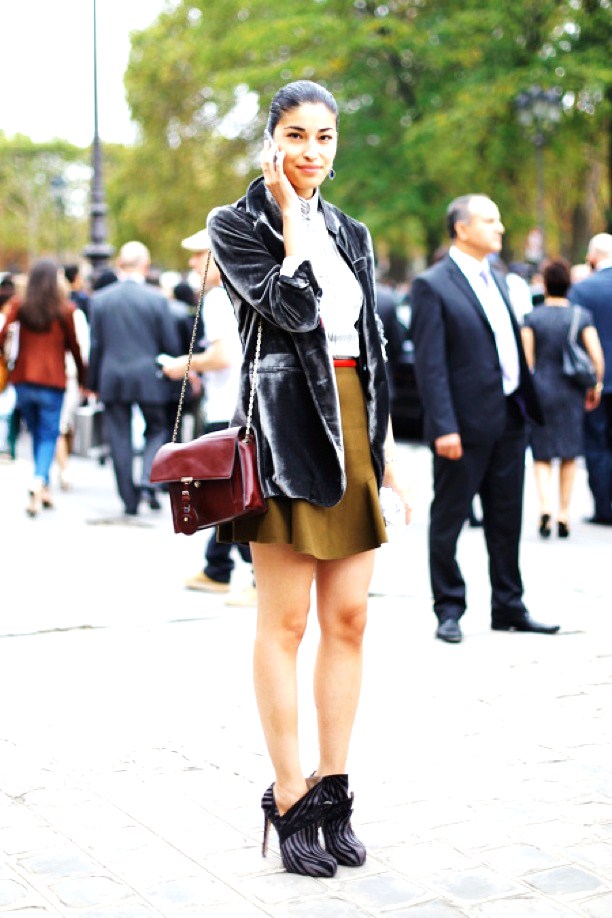 Don't be afraid to mix and match your fabrics and textures. Doing so creates contrast and depth to your outfit. You can mix the plush velvet in a variety of ways including wearing it with satin, lace, or chiffon. When you incorporate a lighter material with plush fabric that is when velvet really becomes super stylish and fashion forward, even if it really is a classic wardrobe staple.
---
4

Texture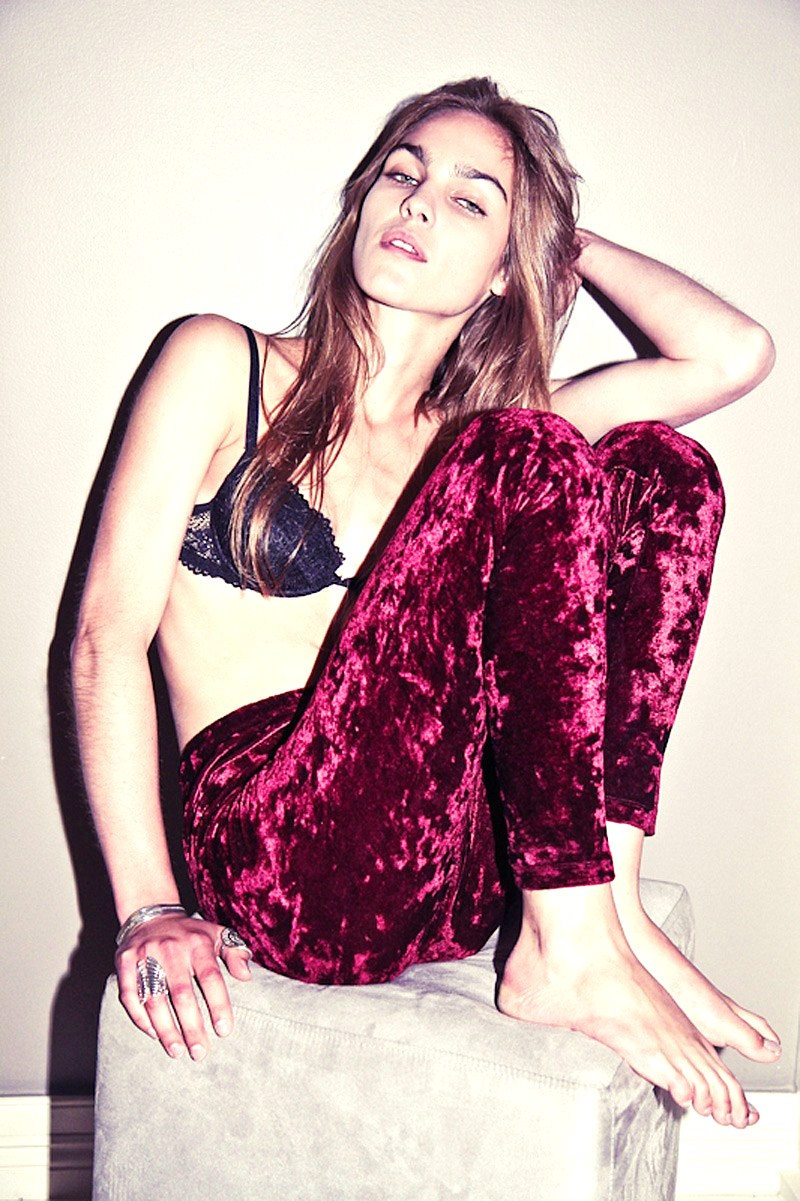 The nap or pile of velvet, which is the raised material of the fabric, is where wearing velvet can get tricky. Be sure when you're choosing your velvet pieces for fall that you touch and feel the material to be sure it's good quality. Nothing looks worse than matted velvet that is separating or parting after a few wears. The depth of the pile and how thick or plush it is, is what makes for a good piece of velvet. If you're not sure you can always check the fabric components on the tag as more expensive velvet is made with cotton whereas inexpensive velvet is made with rayon. This isn't to say you need to go out and purchase expensive velvet, but just be aware of what you're purchasing. It's better to make an investment in a piece that will last you a lifetime rather than spend it now and throw it out later.
---
5

Shapely Silhouettes
Velvet oftentimes has a matronly stigma attached to it. To avoid this choose pieces that are well cut with lots of seam work to create a nice shapely silhouette rather than a boxy appearance. You can also purchase stretch velvet, which will form to your shape giving you that perfect body-con dress for evening.
---
6

Main Focus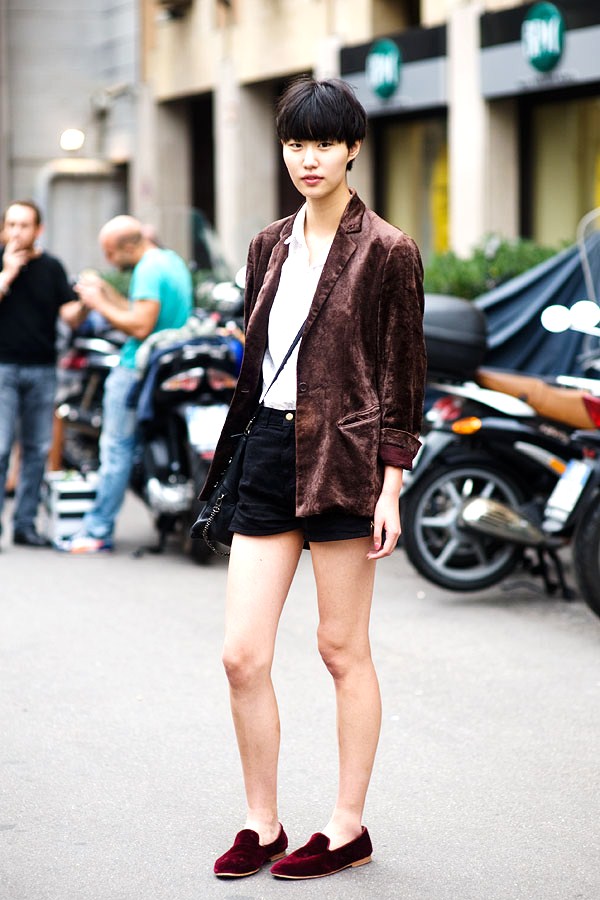 Stick to wearing one piece of velvet and make that your main focus of your outfit. Velvet is a standout fabric with subtle sheen and plush material. You don't want the rest of your look competing with such a luxe fabric. Pick a focus piece – whether it be a dress, skirt, top, etc. – and contrast and compliment your velvet from there.
---
7

Baby Steps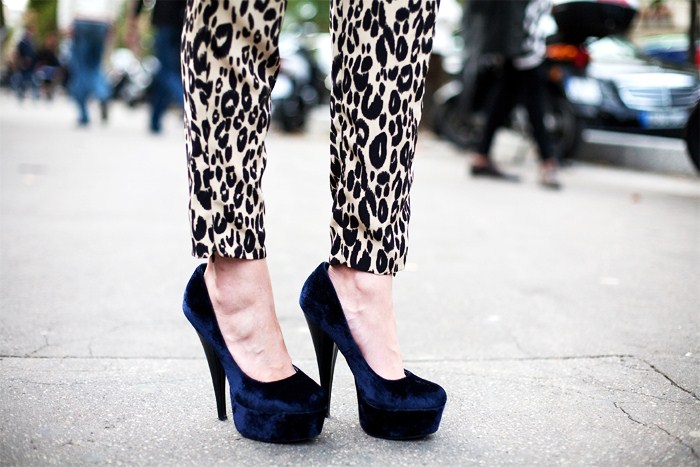 If this is your fist time wearing velvet and you're still unsure as to how to incorporate it into your fall wardrobe, you can still make this plush fabric work for you. By adding small doses of velvet you can instantly update your look and add that lavish touch without going overboard. This season you can find lots of great velvet shoes, bags and even velvet scarves.
Plush velvet is undoubtedly rich and refined, adding a touch of elegance wherever you go this fall and holiday season. Will you be adding velvet pieces to your wardrobe?
Top Image Source: velvet-vixen.tumblr.com
More
---
Comments
Popular
Recent