Bastille Day is unbeatable when it comes to French fashion advice – there seems to be hundreds of tres chic French outfits on show each year! Whether you love the casual Riviera look or that sophisticated girl-about-town style, you are sure to find a great way to capture that typically French style. I've got the perfect French fashion advice, so now we just need a cute French guy…
---
1

Mime It Right…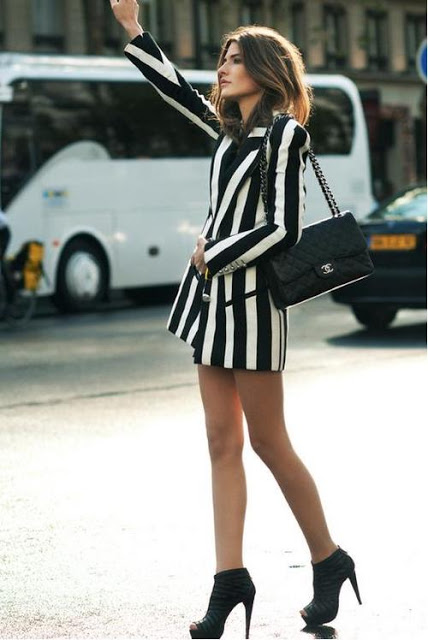 Zara had some amazing French fashion advice - go for that classic mime look in monochrome stripes. The careful tailoring and detailing keep this very chic and flattering, and it requires minimal accessorizing – just add a chic hairdo and some black shoes. For a slightly less stripy look, try a monochrome striped top with a chic pencil skirt instead.
2

Slouchy Style…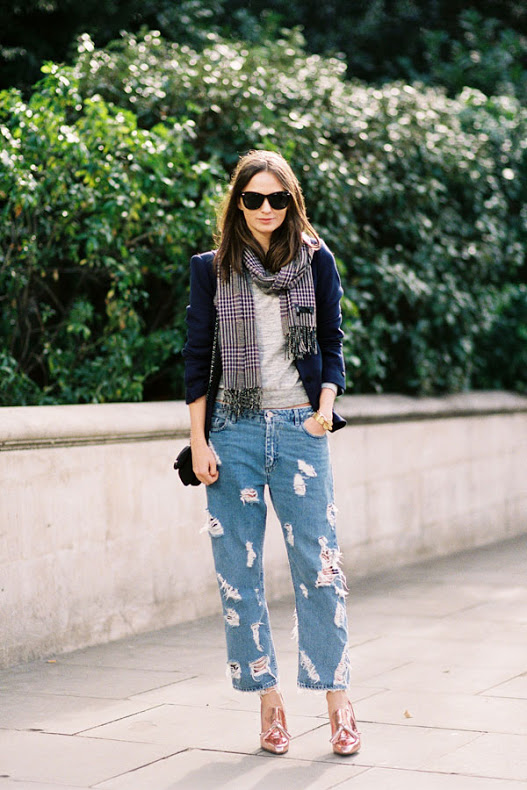 When French women do jeans, they do relaxed, casual yet chic jeans. First, find some boyfriend jeans that you love. Rips and roll-up bottoms are essential! Next, make sure that they fit perfectly. Despite their casual baggy shape, they should still show off your great figure! Then give them that effortless vibe by adding a glamorous top and some heels. Easy.
---
3

Grab Some Grains…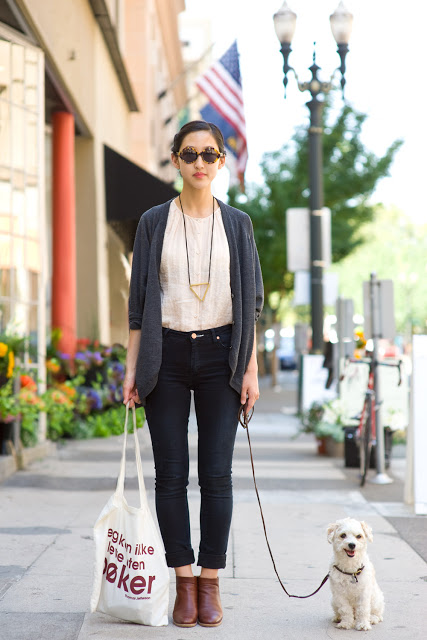 Have you seen those gorgeous vintage-style tote bags that are all over independent stores right now? Faded colors and prints from old grain bags or jam companies have covered everything from accessories to pillowcases, and the totes are effortlessly French-market-chic. Just imagine the pain au chocolats you could fit inside…
---
4

Oxford Chic…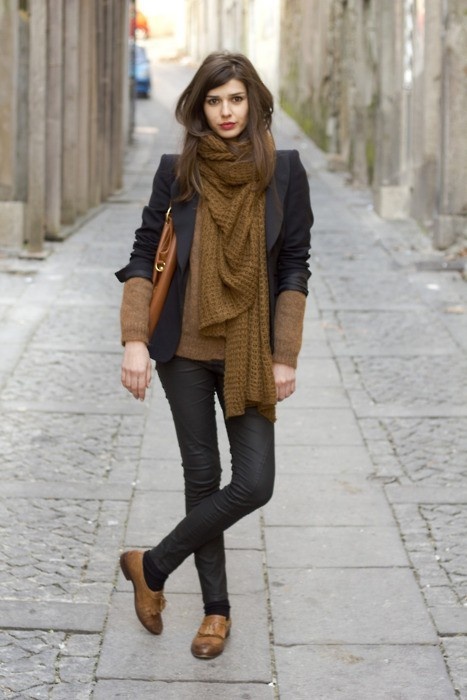 Oxford shoes are the perfect way to capture that rustic French vibe, and oh-so-comfortable, too. Try teaming them with everything in your wardrobe. You'll soon be wondering why you bother with heels at all…
---
5

Rock That Fascinator…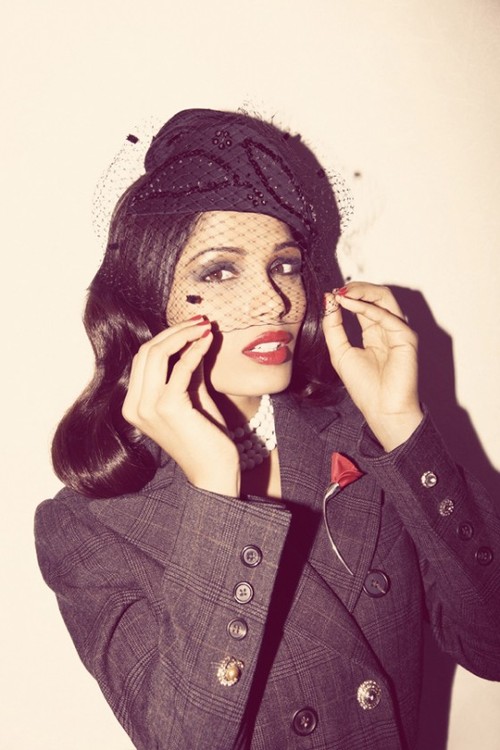 The 1920s are everywhere at the moment, mainly due to the success of The Great Gatsby – and who doesn't want to throw on a flapper dress and dance the night away?! Don't throw away your fascinator when you are done, either. Understated or nude fascinators have a very French feel to them, and they'll instantly make your outfit feel more sophisticated. It's a great trick for when you are in a rush!
---
6

Keeping Cool…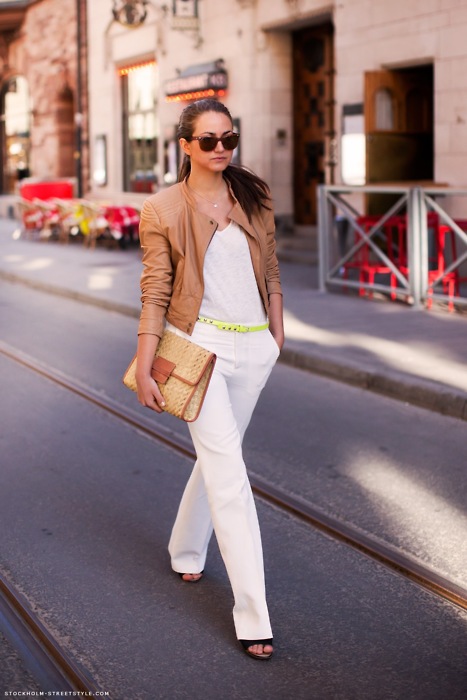 Wondering what the French wear when it starts to get hot? Ditch the jeans but keep it stylish by investing in a gorgeous pair of linen trousers. They'll protect your skin from the sun, they are super flattering and they are easy to put on, making them great for wearing over a bikini. Just add a great book, a pastry and a glass of wine!
---
7

Tapered Troubles…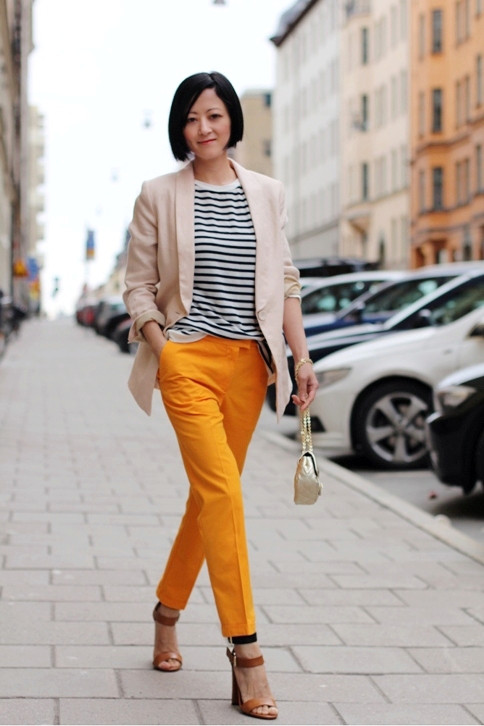 Wondering about workwear? Find something tapered and you'll look professional whilst feeling cool and comfortable. These tangerine linen trousers are ideal for wearing with pale shoes and a tucked-in blouse, or create a more formal look by opting for black trousers. You can even try adding in a bright colored blouse, or a neon bag. This French fashion advice will have your work wardrobe sorted in no time.
Don't think you need to spend all your time searching out more French fashion advice – just choose the looks that appeal to you most, and add a touch of France to your wardrobe. It'll give you a well-rounded style that looks sophisticated and chic, and help you to evolve outfits of your own too – a definite plus point. Do you have any great French fashion advice? I'd love to hear it!
---
Comments
Popular
Related
Recent