There are amazing '90s looks everywhere at the moment. It seems retro clothing is definitely back in fashion, and Cher Horowitz's era is the period of choice! A plaid miniskirt is no longer dodgy shopping, it's on trend and perhaps even vintage – and that goes for those bizarrely printed scarves, bags and fur-topped pens, too. Here are some amazing '90s looks that will have you longing to break out your retro wardrobe and wear everything again – double points if you can find actual '90s clothes to wear, too.
---
1

Sheer…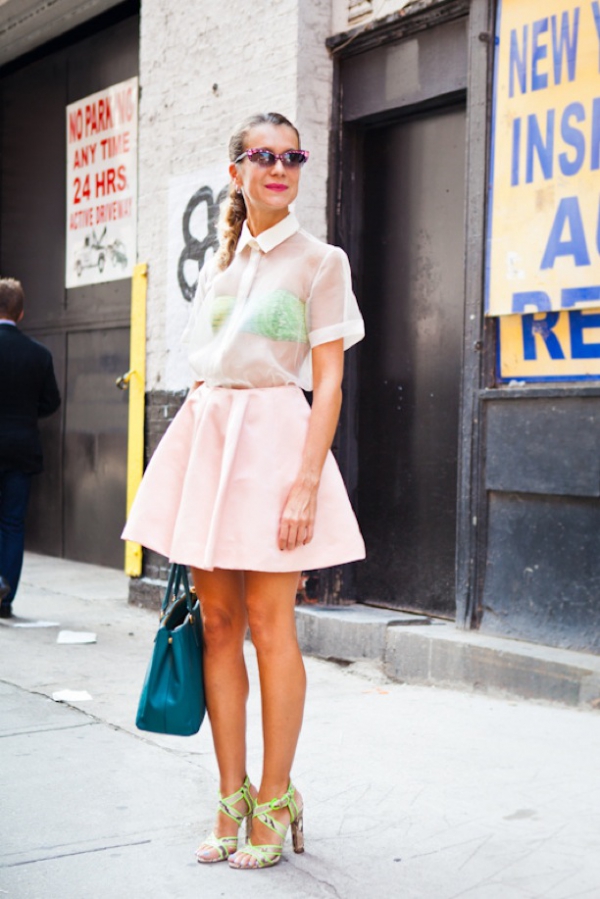 These totally amazing '90s looks combine a few key trends: sheerness and layers, to name some. Get a cute sheer shirt for that effortless Clueless look! Team it with leather shorts, and a silk tuxedo bralet and a pile of bangles. Chunky black shoes or skimpy sandals will finish the look, or you could even curveball it by adding classic Converse.
---
2

Plaid…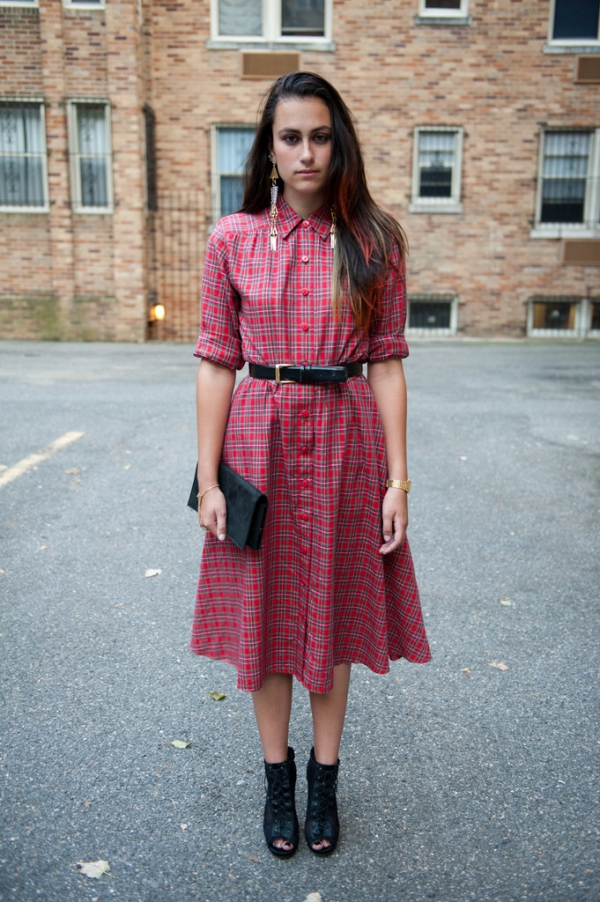 Plaid was definitely stylish in the '90s. It was absolutely everywhere, from miniskirts to gilets and even bags and pencil cases. Rocking it again takes some serious style! Opt for a plaid dress or playsuit in a shade such as red or green, and make sure it's well tailored. Then team it with cute sandals and barely there makeup for an understated look that will catch the eye without being too obvious.
3

High Socks…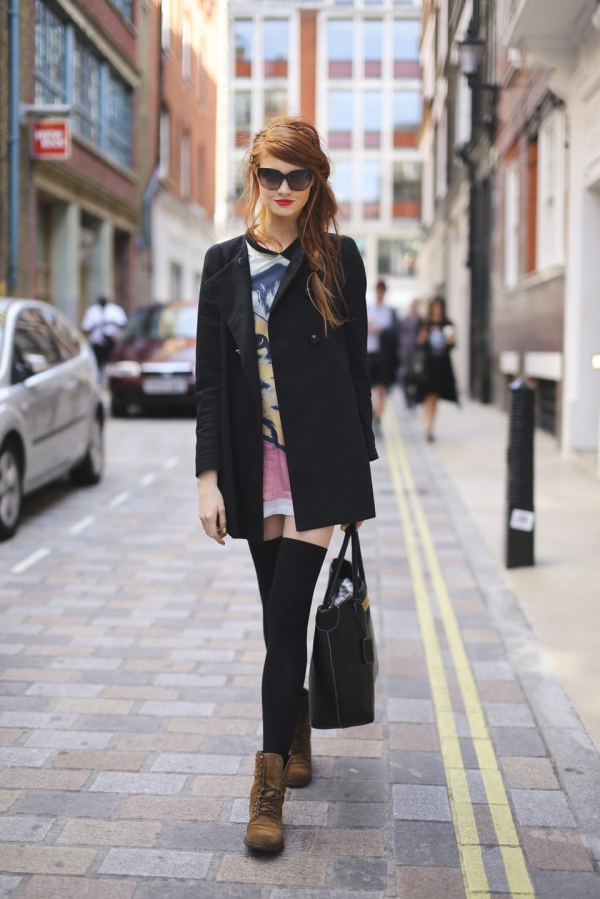 One of my favorite '90s trends? Over the knee socks. They are perfect for keeping your feet and legs warm! For a true '90s look, track down some sheer white ones and wear them with everything from shorts to dresses. For a more modern take, grab some black or neon patterned knee high socks, and rock those instead. You'll get that same '90s look, but the neon especially will add a contemporary feel, and looks great with denim.
---
4

Fur…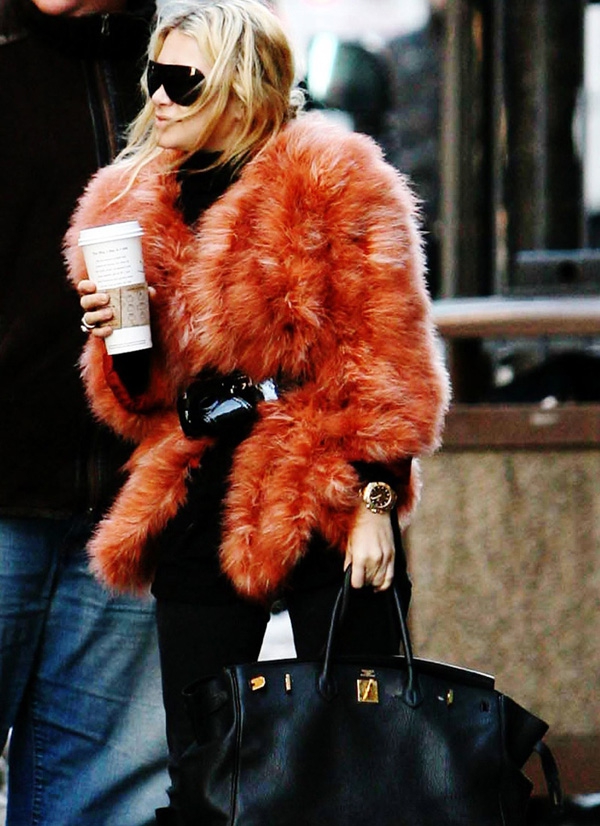 Faux fur was big back then, and covered almost everything. I mean, fur topped pens were EVERYWHERE, and became one of the coolest school accessories. Ditch the pens if you want to do '90s style, though, and check out a faux fur lined cardigan instead. While these were typically a cheap and convenient way to stay warm, they don't have to be hideous. A cashmere jumper with lined hood can look really cute, for example, and it will look great worn with jeans or a bright colored dress.
---
5

Cross Overs…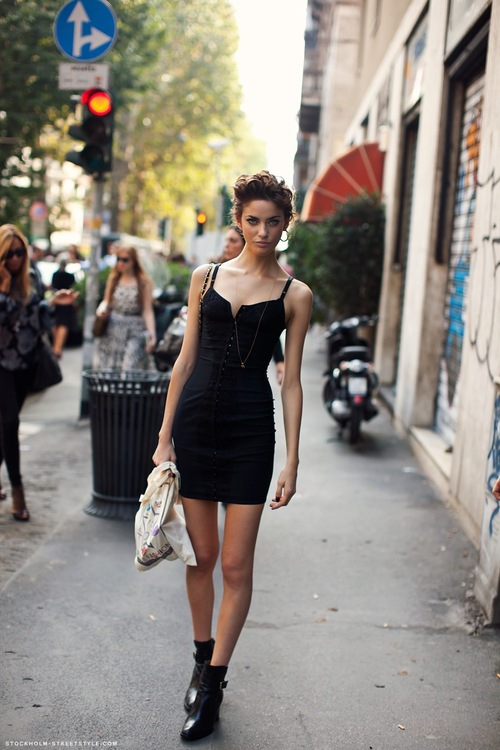 Want a '90s party outfit? Pick a mini dress that features cross-over straps at the back. Bold colors like red and black were everywhere in the '90s, and there was an explosion of pastel prints at one point, too. Find a color that makes your skin pop, and combine cross-overs with cut-outs for a more modern look. Then add bright red lips, a retro blowdry and some cute bracelets to finish the look in true '90s style.
---
6

Slip Dresses…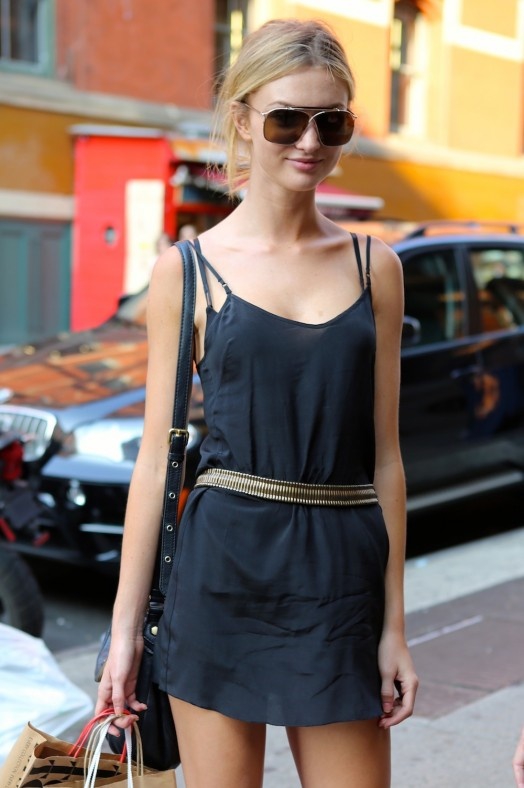 Tiny slip dresses became bona fide outdoor wear in the '90s. Yes, before now, they were lingerie. Spaghetti thin straps and super-short lengths made them totally unsuitable for wearing outdoors – or a really chic way to keep cool. Opt for one in a block color, and dress it up with a blazer and heels. Remember that it shouldn't be too short, either. Even American Apparel dresses finish below the thigh, to create a dignified look that doesn't scream "I FORGOT MY CLOTHES!"
---
7

Hats...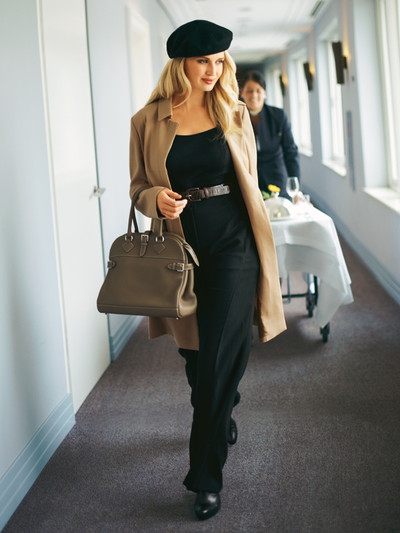 Want an easy way to get these amazing '90s looks? Add some hats to your wardrobe. Berets especially were everywhere in the '90s, and looked great with most outfits. Keep it classic by opting for a traditional black beret, or a modern one made of gray or navy wool. Then rock it on combed, straight hair, and a little lip gloss. '90s chic, down.
Okay, so not everyone is rocking amazing '90s looks. There are a few trends that should definitely stay in the past – shellsuits and mullets, anyone?! If you fancy rocking that '90s look, though, these are the best ways to get the look. They are definitely more stylish-and-on-trend than I've-been-in-a-time-warp. Which do you love most? Let me know!
---
Comments
Popular
Related
Recent