There are many decisions to be made about the clothing to wear after your workout. You want it to be cooling enough so you don't get overheated after increasing your body temperature with exercise. The clothes should also be comfortable and easy to put together so that you can easily let your body relax after strenuous activity. These pieces of clothing to wear after your workout will do both of these things so that you can feel great, relax, and look stylish after that tough workout!
---
1

Sadie Scoop Back Pullover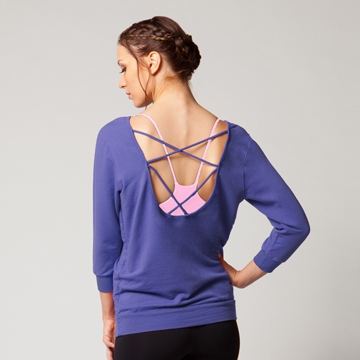 With this item of clothing to wear after your workout, you will look cute and feel great. The material of this pullover is cozy French terry, making it good for keeping your muscles warm. If that wasn't enough, the back of this pullover is absolutely stunning! You will surely get noticed and turn heads when you wear this, all while you are relaxing after your workout. To buy, go to splits59.com.
---
2

Stanley Cardigan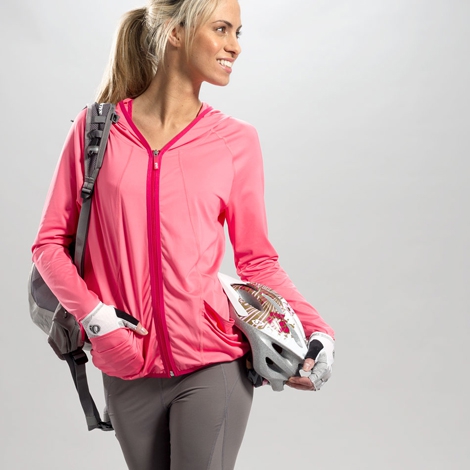 This hoodie-like cardigan is gorgeous. Not only that, but the entire look of it is sporty yet sophisticated. It has an efficient, sweat-wicking material that is perfect for when you're leaving the gym. You can stay warm enough in it while experiencing post-workout comfort. There is a hidden zip pocket, thumbhole, and it is available in 7 other colors. You can find it on lolewomen.com.
Trendinig Stories
More Stories ...
3

Jumbo Heart PJ Pullover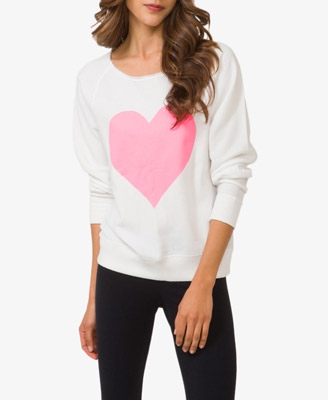 It is somewhat of an understatement to say that a pullover and yoga pants make the best comfy outfit ever. This pullover is absolutely adorable, and will have you feeling pure bliss in the French terry fabric. I think pullovers go fabulous with yoga pants, just like in the picture. Besides, you might be working out in yoga pants anyways, so just throwing a pullover can be great for feeling comfortable after a chilly workout outside. If you want to buy this pullover, go to forever21.com.
---
4

Knee Braced Crop Pant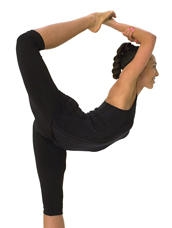 Like I said before, yoga pants are great for relaxing after a workout. You actually may be working out in yoga pants, and these are great for that as well. If you are ever too lazy to change after a workout (we've all been there!) then these are the pants for you! They are so comfortable and stretch with your body, making them great for during and after your workout. You can buy them at electric-yoga.com.
---
5

Signature Cotton Tee and Shorts Set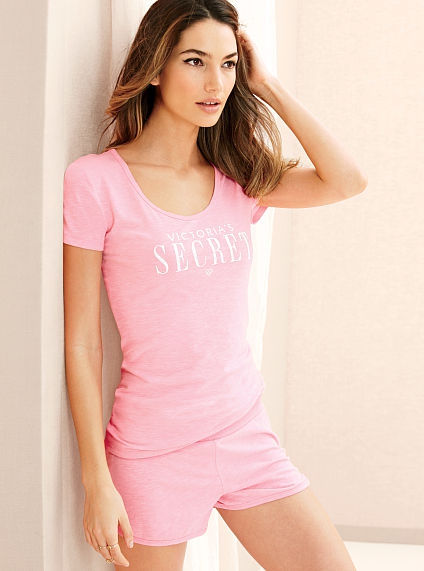 The pieces of clothing I have mentioned so far are good for lounging after a workout when it is a little chilly outside. What about those workouts when you are dripping with sweat and the last thing you want to wear is a cozy pullover? This soft, comfy, yet light set of clothing is a perfect solution! You can lounge around while staying cool in these comfortable shorts and t-shirts. They are loose enough to be comfortable, but cute-looking at the same time. To buy, go to victoriassecret.com (other colors are available).
---
6

Safari Romper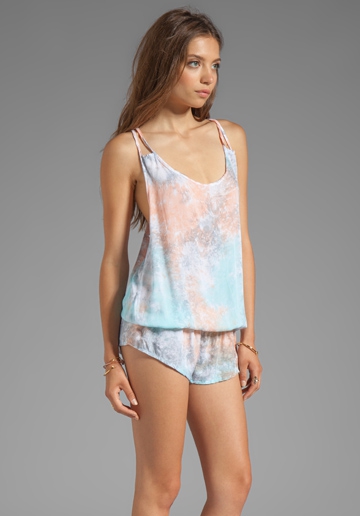 I am in love with the idea of wearing a romper to lounge around in. Inspired by the beach, this romper is great for wearing after a workout in the heat. It has adjustable shoulder straps that help make it fit comfortably on anyone. Not only that, but this romper looks like a pair of fancy pajamas, and is exactly that: comfy and chic. Pair it with some sunshades and sandals or just lounge around the house or pool after a workout and you will be looking fabulous. If you want to buy it, it is available on revolveclothing.com by the designer Tiare Hawaii in the color peach teal grey.
---
7

The Angel Sleep Tee
Okay, I had to include another Victoria's Secret item because they are just so comfy. Seriously, if you have never gotten any of their sweats or pajamas, you are missing out on some major comfort. This sleep shirt is perfect for lounging around in after a hot summer workout. It is so soft and light, making it a very comfy post-workout choice. I think the best part is (if you work out in the evening) you can actually give into that "I need to take a nap" feeling you get after a tough workout because these are great to sleep in! The color shown is "metropolis," but it is also available in 10 other colors. You can get it at victoriassecret.com.
Nobody wants to wear tight, uncomfortable clothes after they are already sticky from their workout. That is why opting for these loose, comfy outfits is great for feeling the best you possibly can after exercise. You will be able to lounge around comfortably and look amazing while doing so. What is your favorite thing to wear after a workout?
---
Comments
Popular
Related
Recent