I am LOVING mohair pieces this winter. It might be getting colder outside, but I'm staying toasty warm, without any itchiness or bizarre washing or stretching instructions. It's not frumpy winter clothing, either – mohair has had a definite revival this winter, and there are some seriously gorgeous mohair pieces available. Here are my absolute favorites – you'll fall in love.
1

Long Socks…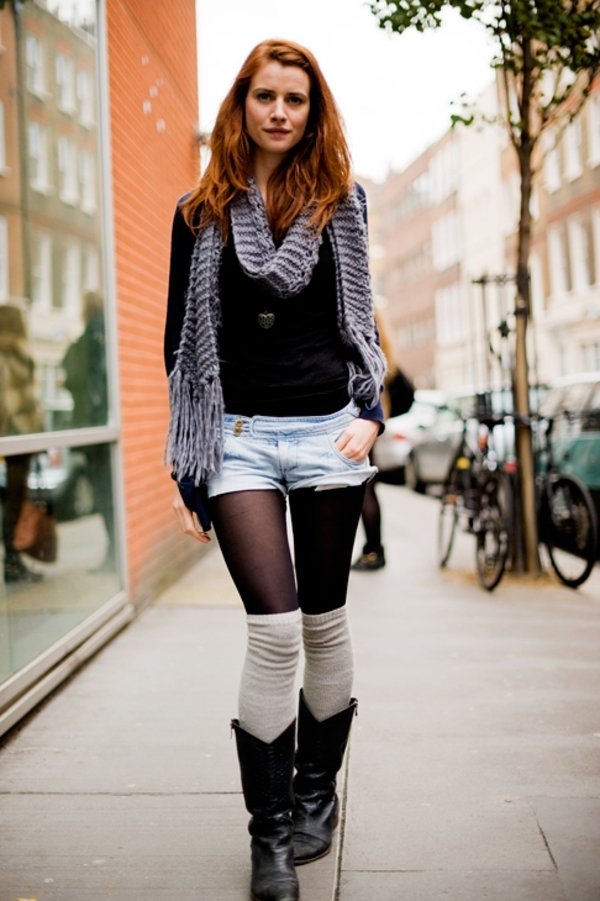 One of the first mohair pieces I bought were knee-high socks. You'll totally see why when you try them, too. They're so warm, soft and snuggly that you'll forget that you're not wearing trousers – meaning that all your great skirts and shorts are back on the menu. From plain socks to striped socks and patterned socks, long mohair socks will become a winter wardrobe staple.
2

A Sheer Jumper…
Sheer is still a massive trend, but for more people, completely see-through a la Miley Cyrus is slightly too out there. A mohair jumper is a great alternative. The knitted opens alternate with thicker areas, and the texture ensures you'll stay warm. I've been layering mine over vest tops and wearing it on its own, and it looks great either way.
3

A Big Coat…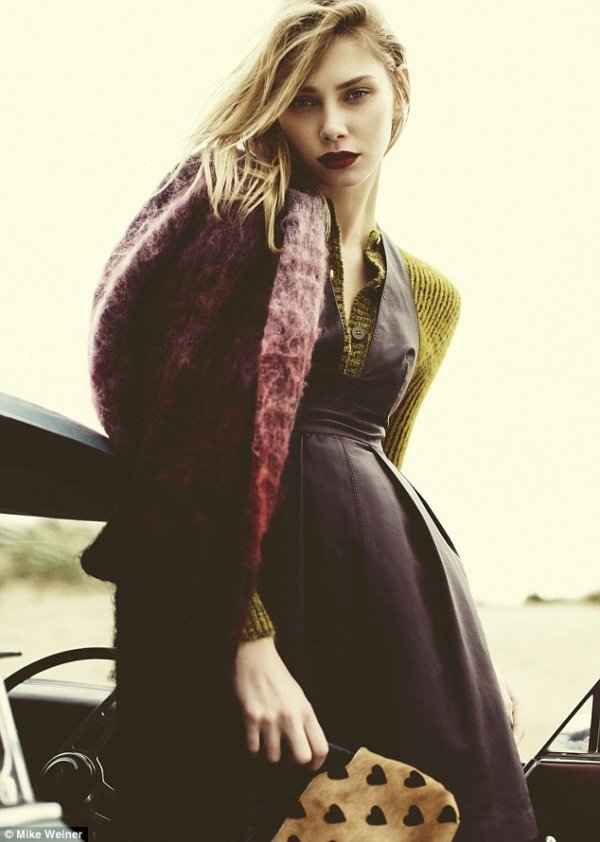 If you stand outside a lot, you'll love a mohair coat. It's best not to let mohair get wet, which is a bit limiting, but it's so warm that you won't mind at all. In fact, this kind of coat is probably on par with wrapping yourself in your duvet and going out, but it actually looks good, too. A classic color will be wearable time and time again, year after year, so it's a brilliant investment piece.
4

Animal Print…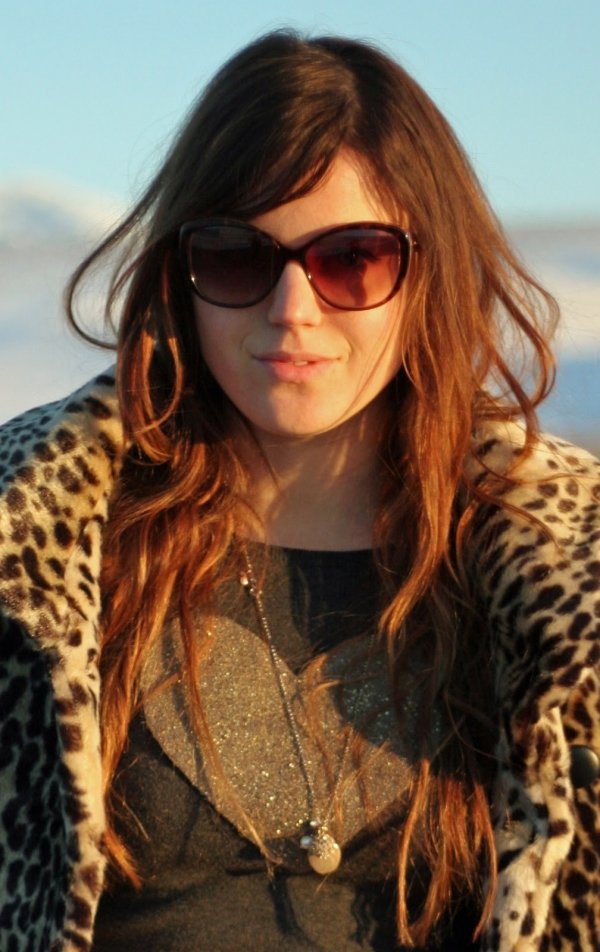 What better way to wear animal print than in something actually warm and furry?! Mohair animal print is super soft and comfortable, and the typical neutral cream and black color palette means it goes with almost anything. It even looks cute done up, meaning you can stay extra snuggly when it gets bitter outside.
5

A Sweater Dress…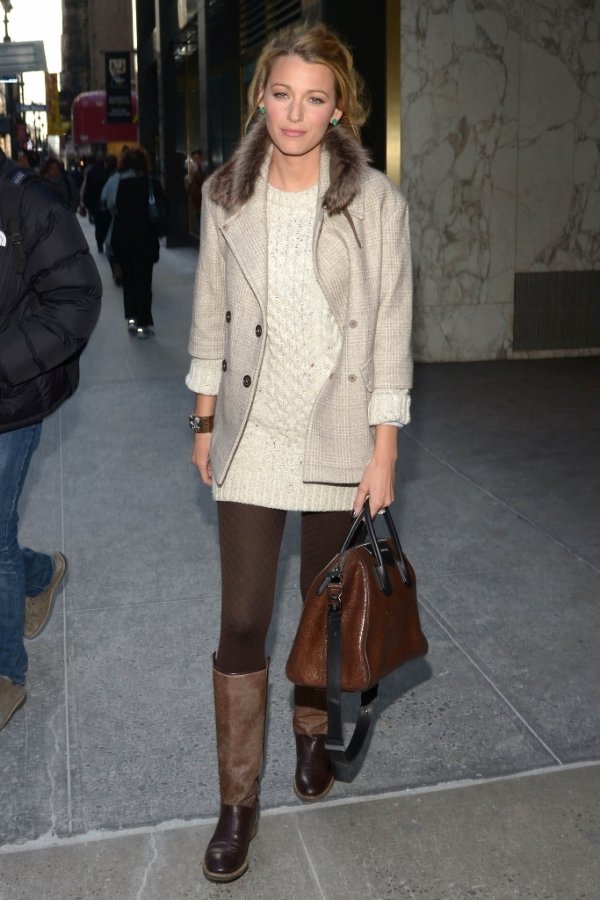 I don't know about you, but I love sweater dresses. Warmth and snuggliness, all in one? Yes please. Mohair sweater dresses are both comfortable and warm, meaning that you don't need to pile on thermal clothes underneath, and they look really stylish, too. Being a naturally thin fabric, compared to wool and knitwear, it'll give you a truly flattering silhouette too.
6

Sleeveless Layers…
Layering is one of the best ways to stay warm when it's cold out. While long sleeves might keep you covered, it's your layers that will trap heat in and make you feel all toasty. A sleeveless mohair cardigan is a great layering option, and in a \color such as cream, navy, black or deep purple, you'll be able to wear it over just about anything. Try it with a long sleeved T, skinny jeans and boots. Winter chic in an instant.
7

Gloves…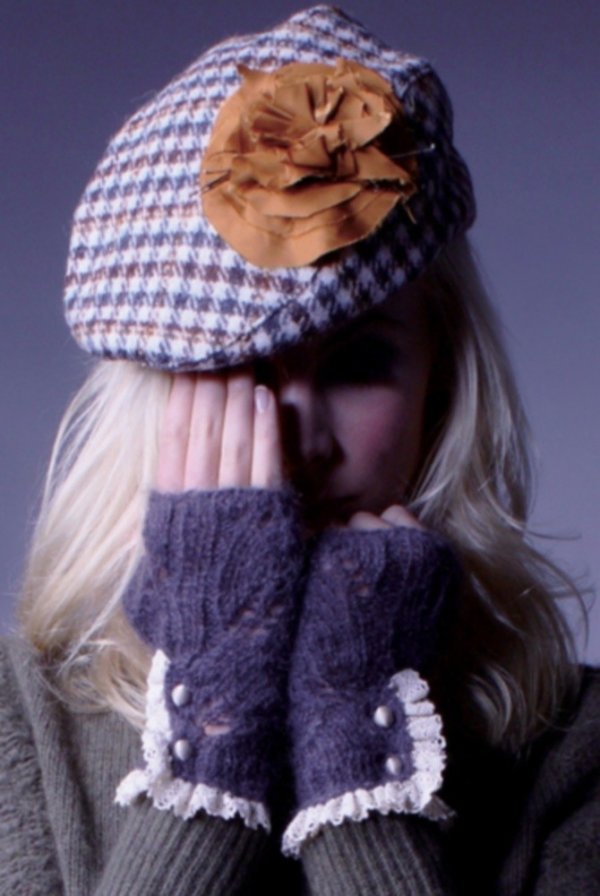 Smaller mohair pieces are just as cute, too. I've invested in a mohair scarf that I'm wearing EVERYWHERE, and these fingerless gloves are just adorable. The contrast between the mohair and the lace gives them a vintage-y feeling that is just perfect for the colder weather, and you can be sure that your hands will be warm regardless of the outside temperature when you've got these on. Win.
My wardrobe has been totally updated with mohair pieces. It's just so warm! I really feel the cold, so finding something that's stylish and warm has been revolutionary. I'll definitely be stocking up on all the stylish mohair pieces I find throughout the year, ready for the cold! Have you found any great mohair items? I'd love to know what you think!