COMMENT
If there's one style that will make it past all of the fashion rules that come along with every season, it's definitely the high waist trend. In my opinion, it's the perfect go-to look. Not only does it flatter all body types, it's also super easy to pull off. Here's how you can be the queen of this vintage inspired look every single time you leave your house!
1. Take Your Business Casual Outfit to the Next Level by Pairing High Waist Trousers with Cute Flats and a Cardigan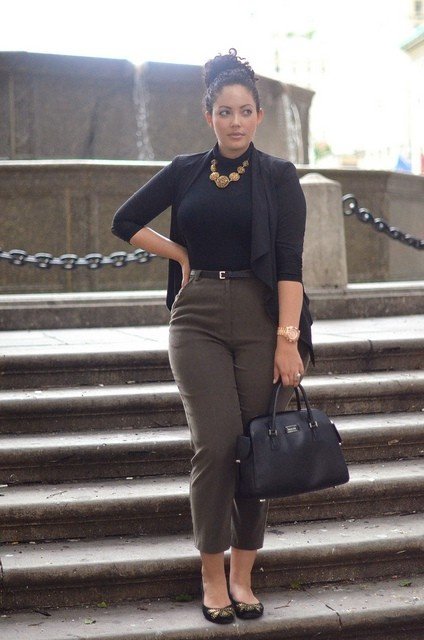 Via
Real Life Style Icon: Tanesha
Converse Sneakers Can Make High Waisted Looks Look Cute and Casual at the Same Time
Explore more ...