Who among us doesn't love throwing on a t-shirt and getting on with the day? Admittedly, it's not the sexiest thing on the planet. But it can be! That's right! Your plain old t-shirts will never be the same once you know how to jazz them up. The best thing to start with is a fitted t-shirt in a basic color, rather than your stretched out old high school cheer t-shirt. Here's how to make it fabulous!
---
1

Add a Statement Necklace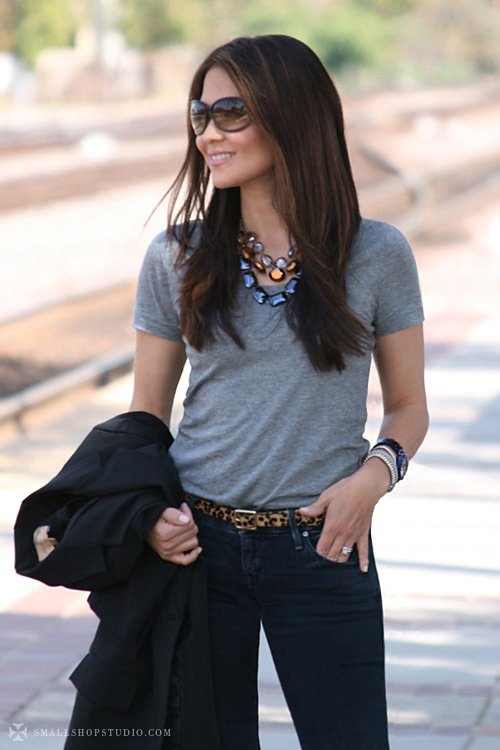 When you're wearing a necklace that has a big impact, it detracts from the plainness of your t-shirt and gives it some life at the same time. Choose a necklace that highlights the color of the shirt or one that complements its shade. That way, you look polished and put together, even if you are just wearing a t-shirt.
---
2

Pair It with a Fabulous Skirt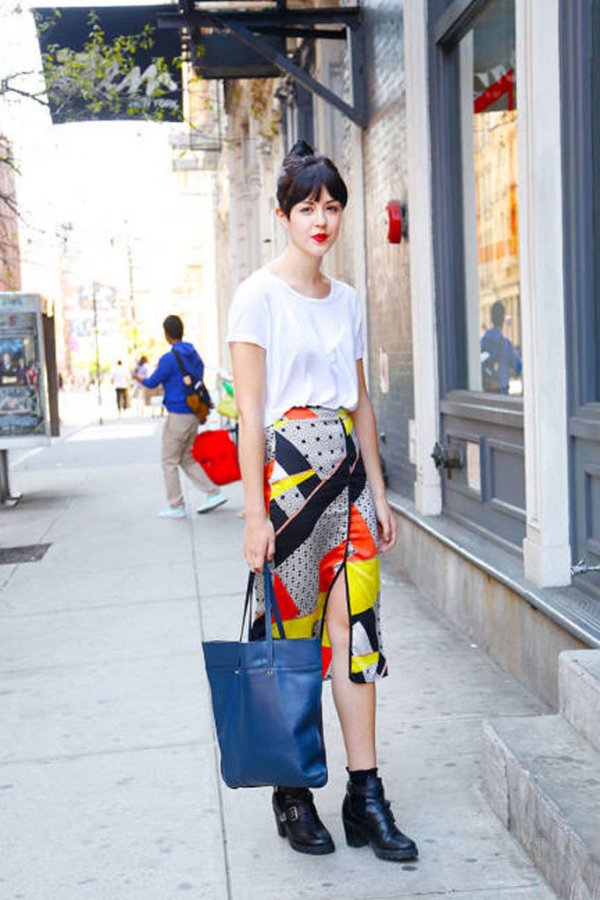 You've probably seen t-shirts with skirts on the runway. It just works! A plain t-shirt won't take away from the awesomeness of a perfectly fitting skirt, but won't look shlumpy or weird either. Again, choose a fitted version for the best results. Add a pair of flats and a cute bag and you're ready for the day.
---
3

Top It with a Sweater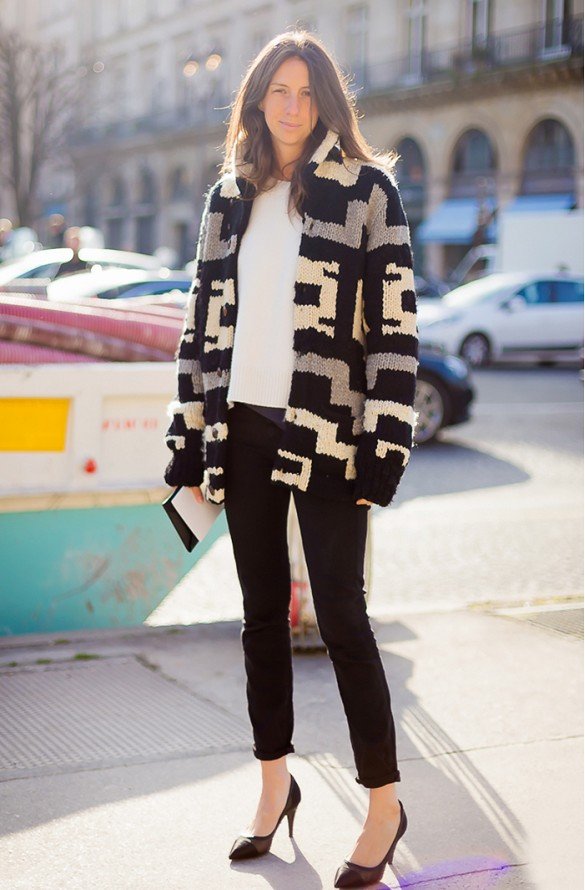 This is perfect for spring days when it's not quite warm enough for short sleeves, but too warm for your jacket. Ditto when fall comes around. Choose a cute sweater and layer it over your t-shirt. This will make it look like you put a lot of thought into the outfit and you'll look adorable at the same time. Some skinny jeans or leggings are the perfect bottom for this idea.
---
4

Layer It under a Vest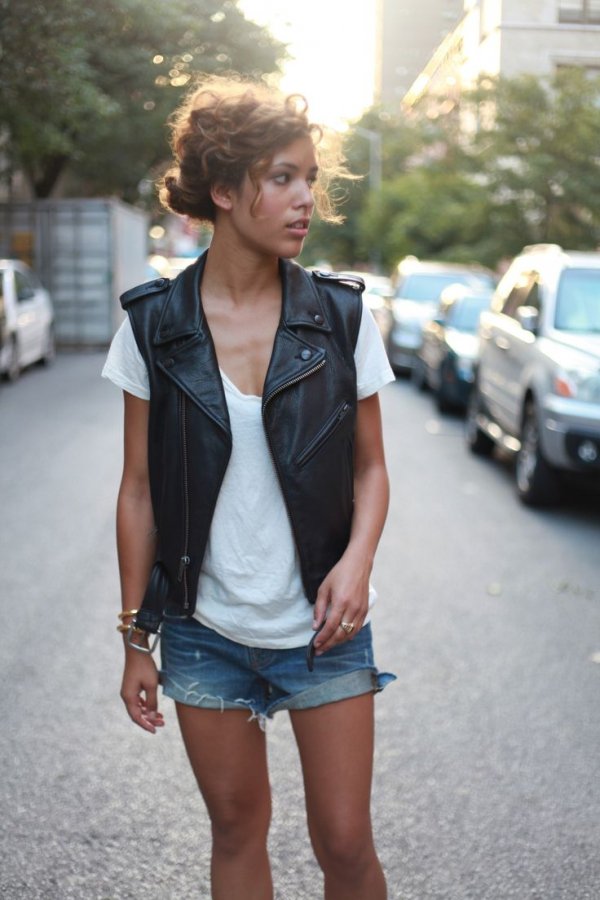 Got a long sleeved tee you want to wear, but need something cute and put together? Consider a vest over the top. This is a great choice if your t-shirt is patterned because a solid colored vest will give your outfit impact without clashing or looking like you just rolled out of bed. Be sure the vest is fitted and wear it with jeans for a look that works in a causal office or for brunch with friends.
---
5

Take the Emphasis to Your Feet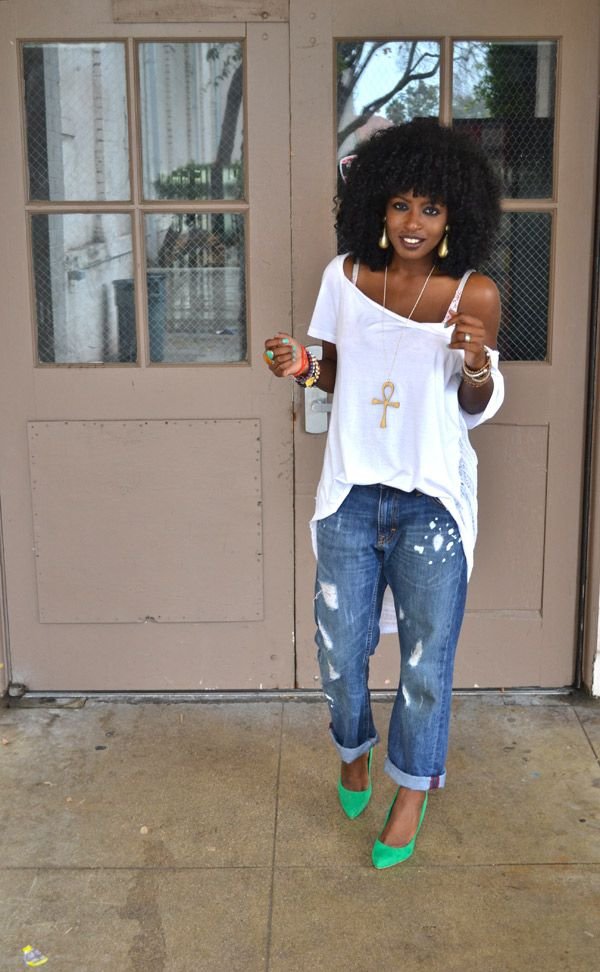 Nothing spells sexy like a great pair of shoes. Let your t-shirt stand on its own and pair it with a fabulous pair of heels or flats. People will be so busy exclaiming over your shoes that they won't even notice that you're wearing them with a plain t-shirt. And even if they do, they'll be thinking how great you are at putting together an outfit. There's nothing better than that!
---
6

Cover It with a Bag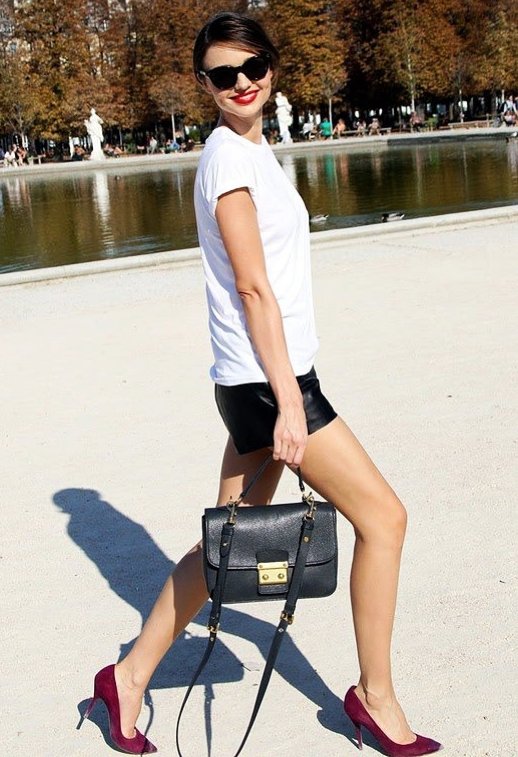 We all know the power of a great handbag, right? Choose a cute cross body one and your t-shirt will have instant glam and sophistication. This is a fun way to incorporate prints and patterns into your ensemble if your shirt and pants are basic and plain colored. Cool!
---
7

Pile on a Scarf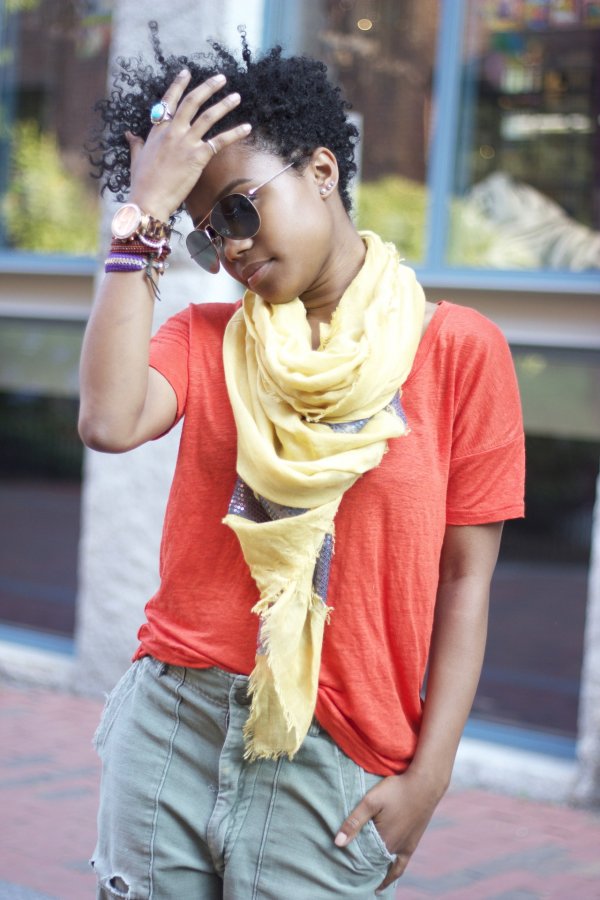 When all else fails, go for the trusty scarf. Scarves are a hot item right now, which means they can dress up your t-shirt while looking trendy and cute at the same time. Whatever your favorite color or print, you can never go wrong with a scarf.
How do you dress up your basic tees? I hope these ideas inspire you to dress comfortably without giving up your style. Which of these ideas are you dying to try?
More
---
Comments
Popular
Recent