Maxi skirts are an absolute staple piece for me pretty much year round, but especially in the summer. I wanted to share some tips and ways that I wear my maxi skirts all throughout the year! I feel like maxi skirts will never go out of style, and even if they aren't totally on trend at the moment you can use the below tips to update a maxi skirt and breathe new fashion life into it! Keep reading to learn a few ways to shake up your maxi skirts!
---
1

Pair Your Maxi with a Simple Tee Knotted at the Waist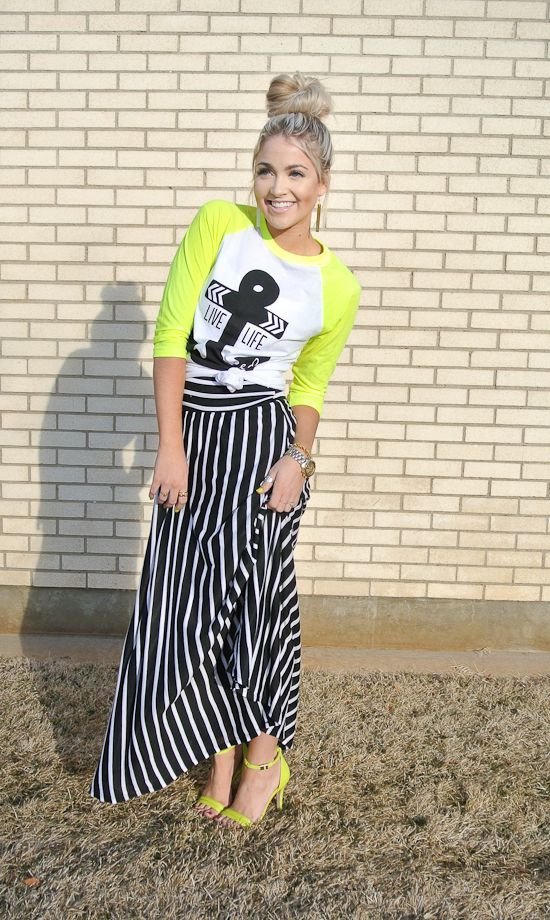 Sometimes simple is better. As a matter of fact, personally, I feel like simple is almost always better and stands out a little more in the fashion world. Simple is tasteful and classic! Wear your maxi skirt with a loose tee and knot it at the waist. You can add a statement necklace for a touch of pizzazz!
---
2

Rock Your Maxi as a Dress Instead of a Skirt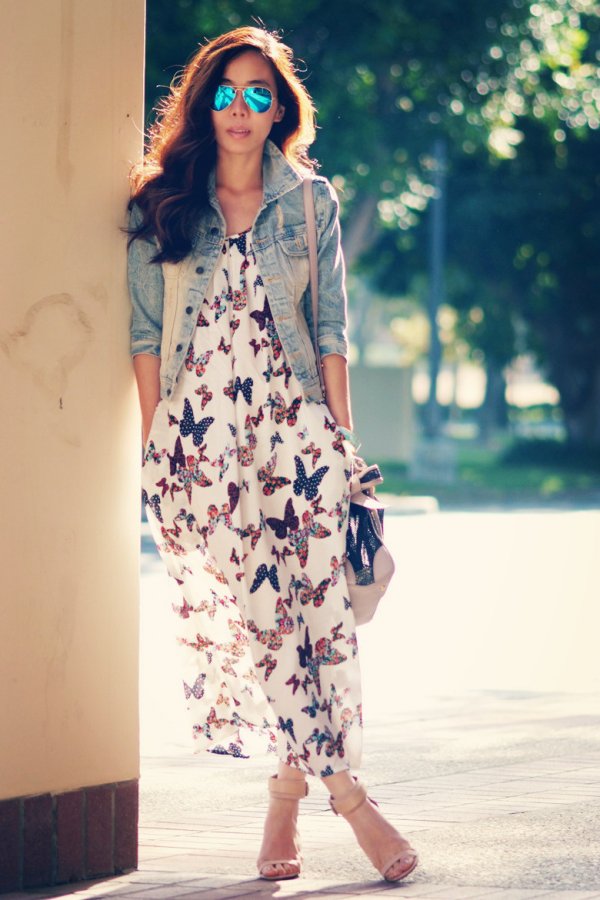 Break the rules! Who says you need to wear all items of clothing the way they were meant to be worn? Bust out of the box and get creative! You can pull your maxi skirt up and wear it as a tube dress! I usually add a jacket or cardigan over my maxi skirts when I wear them as a dress.
Trendinig Stories
More Stories ...
3

Chambray Always Looks Effortless and Chic with a Maxi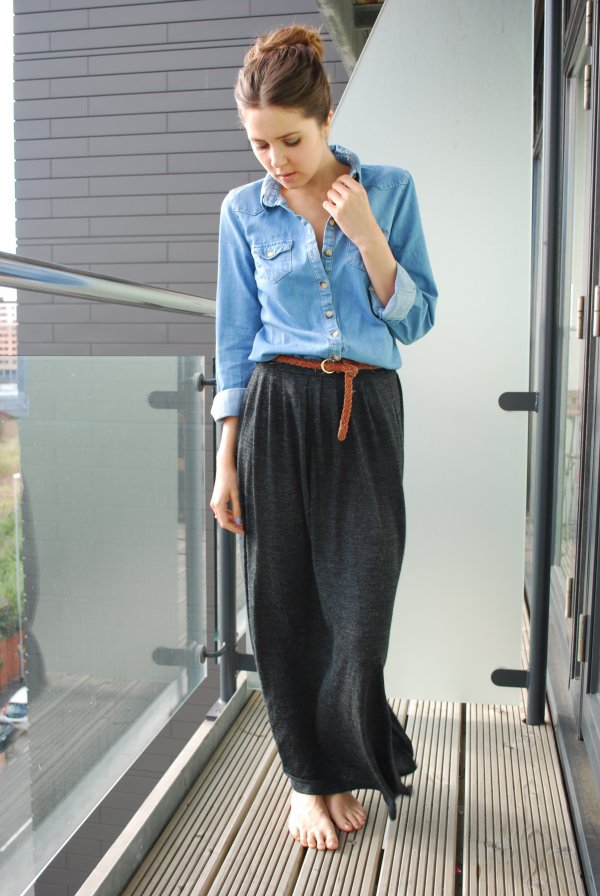 When in doubt, reach for the chambray! Knotting your chambray at the waist or leaving a few buttons open and putting a lace cami underneath to peek out are my two fave ways to style chambray with my maxi! You can also add a skinny belt to really define your waist and give texture to the outfit.
---
4

Wear Your Maxi Skirt in the Winter by Adding a Motorcycle Jacket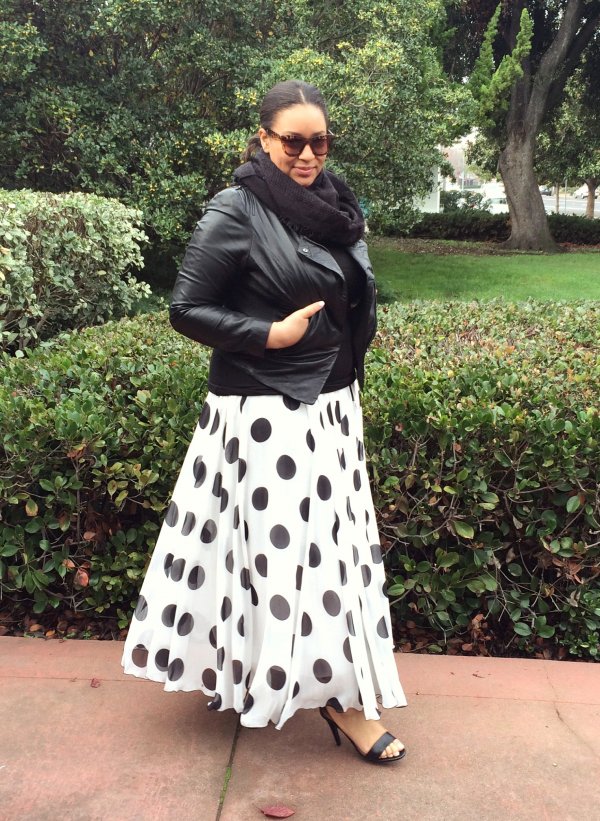 Who says maxi skirts are only for the summer? You can pull them off in the winter and fall too. A leather biker jacket really toughens up the soft boho feel of a maxi and gives an edgy look to your outfit.
---
5

Need a Professional Look? Wear a Blazer with Your Maxi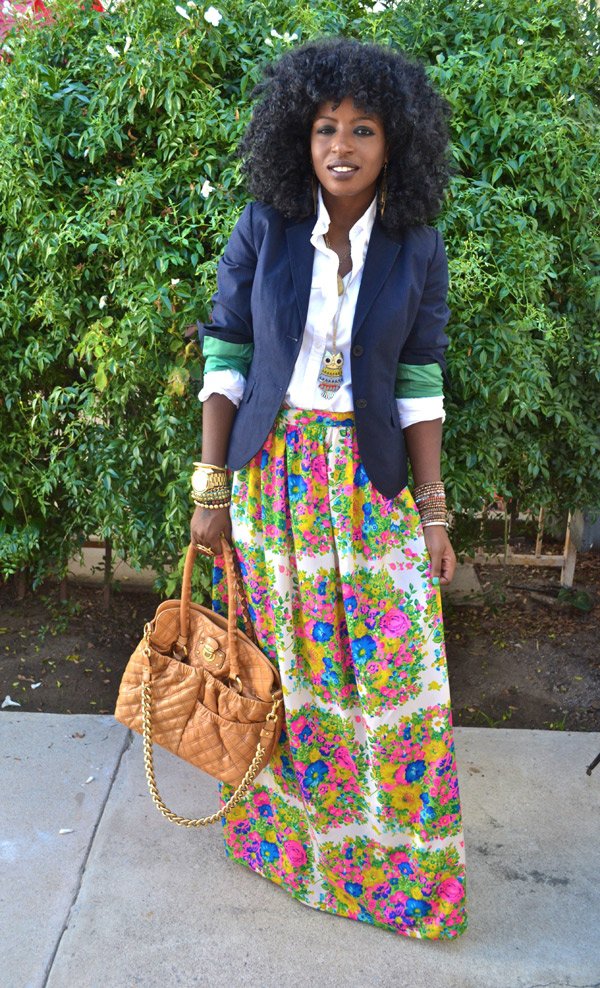 Want to wear your comfy and soft maxi to the office? You can totally give your maxi a professional yet wearable approach by pairing a fitted blazer with it! Add a collared blouse underneath and some statement jewelry and you have instantly married the perfect comfy and work appropriate outfit.
---
6

Tie a Knot in Your Maxi Skirt for a Breezy, Summery Look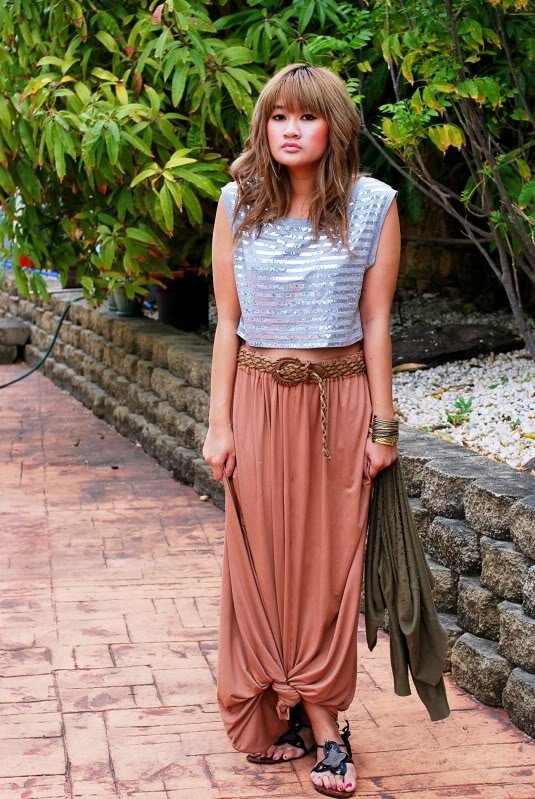 I'm short, so if I'm lucky enough to find a maxi skirt that doesn't need to be hemmed up…well that rarely happens! While tailoring your clothes to fit is a great idea, sometimes I'm lazy and just tie a knot in my skirt. You can knot it to your ankles or your knees, your preference! Plus it's a perfect summery look that is unique and cool.
---
7

A Belted Cardigan Gives a Maxi Skirt the Perfect Date Night Vibe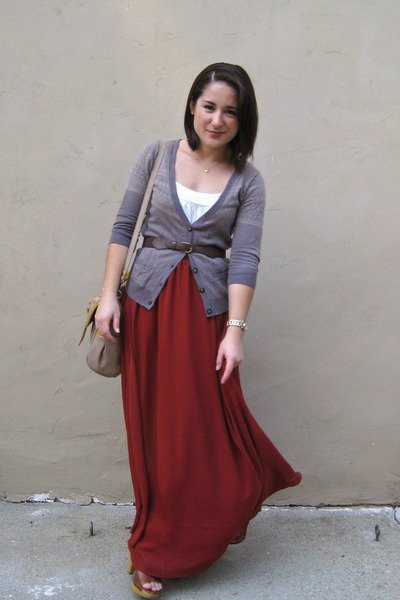 Take your maxi from day to night by throwing on a cardigan and a belt! The belt really defines your waist and cardigans add a sweet, casual, yet still dressy vibe! Add some bangles or dangly earrings to bling up the look and you're good to go!
Maxi skirts are so comfy and effortless, yet they look so pulled together and are perfect for nearly any occasion if you style them right! You can't go wrong with a solid black maxi skirt, but there are tons of pretty and trendy patterns in stores right now! Fun colors are also all the rage this summer. How would you rock a maxi skirt if you wore one tomorrow?
---
Comments
Popular
Related
Recent