Rompers are one of the hottest trends every single summer, and you can probably see why. They're so adorable that they can make any woman look like a beauty queen. Of course, it can't hurt to know exactly how you should style them to look your very best. Here are a few different ways to make your romper look ravishing:
---
1

Add a Belt to Your Romper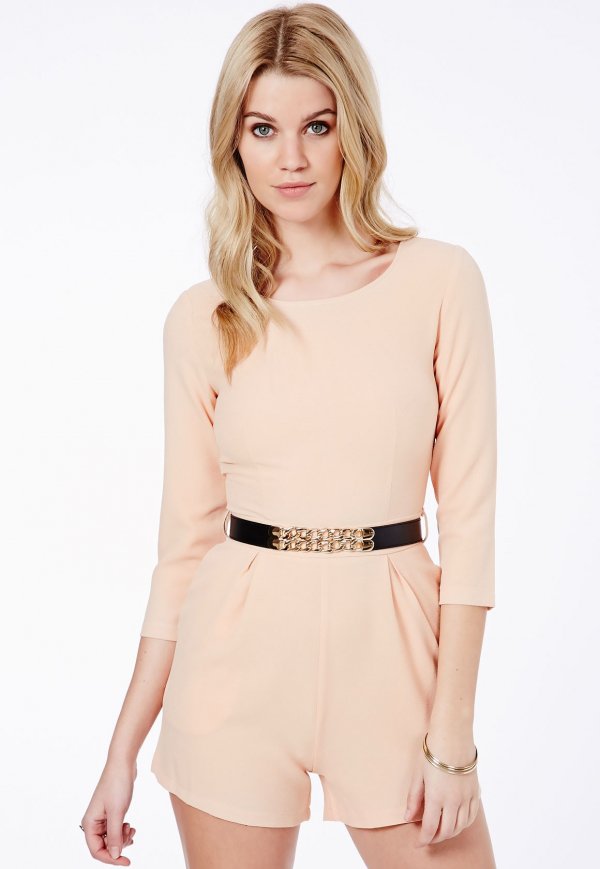 Since your romper will connect the top half of your body with the bottom half of your body, it helps to add a belt to the outfit in order to break things up. That way, your waist line will be more defined. Besides, if your romper is plain, and doesn't contain any flowery designs, the belt will give your romper some well needed flare.
---
2

Wear a Flower Crown for a Boho Look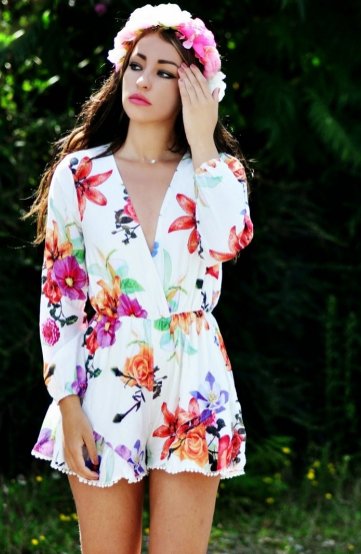 What look are you going for? If you own a floral romper and want to create a boho-chic look, then you should invest in a flower crown to wear. That way, your whole outfit will stick to the same theme.
---
3

Wear a Long Necklace to Accessorize

If your romper has a high neckline, then you should wear a super long necklace with it. It's the perfect accessory, because everyone's eyes will be drawn right to it. So if you have a gorgeous necklace that you want to show off, you should make sure to wear it with your favorite romper. It'll create an outfit to die for.
---
4

Wear Leggings when It's Cold out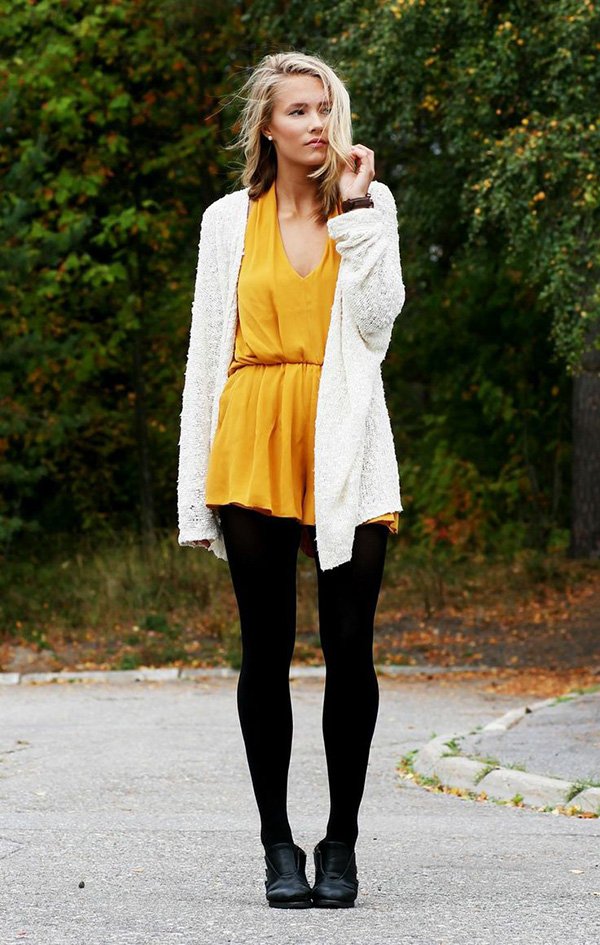 Even though it's summer, that doesn't mean that it's guaranteed to be boiling hot out every single day. So if you don't own a romper that covers up your legs, you can just wear leggings underneath. That way, you'll stay warm and you won't feel like your whole body is on display, but you'll still look stylish.
---
5

Make Sure Your Romper Fits Right Everywhere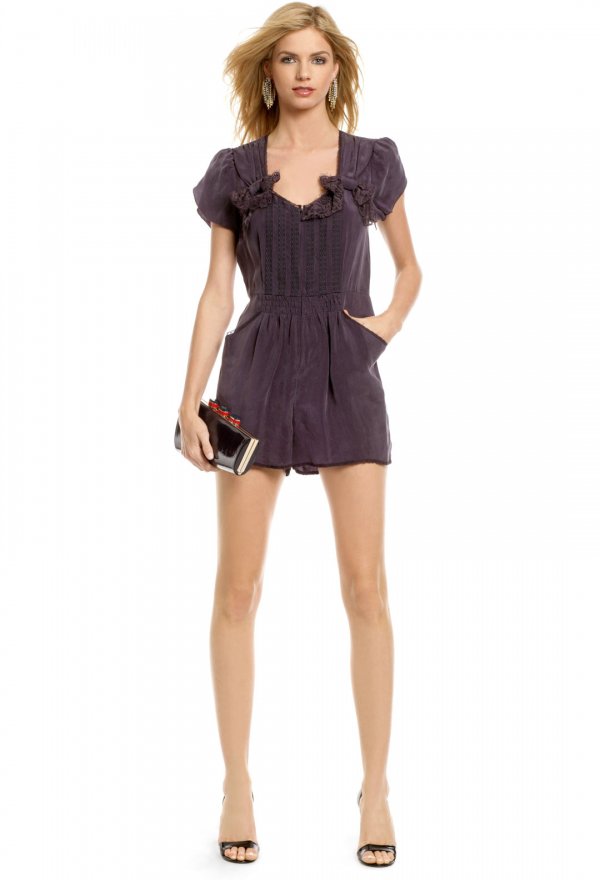 You don't want to buy a romper that is too tight. It can be hard to find just the right fit, since it needs to be the right size for your bust, your belly, and your booty. However, if it only fits correctly on your top half, but is snug on your bottom half, you'll end up with embarrassing camel toe. You don't want that, so make sure you try on any cute rompers before you purchase them.
---
6

Try Layering with a Jacket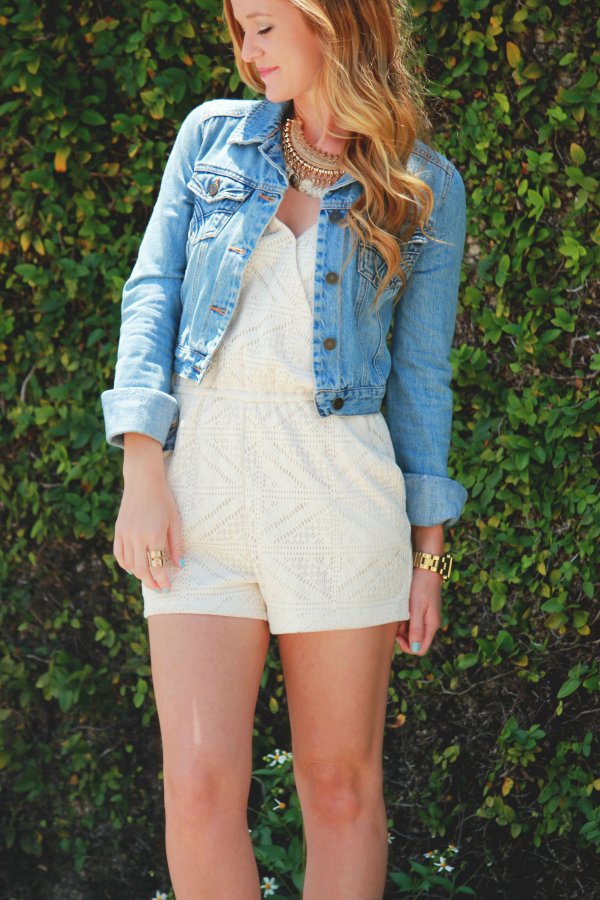 You can make your romper look extra cute with a bit of layering. All you need is a jacket or vest to place over your top half. Just make sure that it only comes down to your waist, so that your top and bottom halves have a defined line of separation that the romper doesn't give you.
---
7

Mix and Match Different Styles on Different Days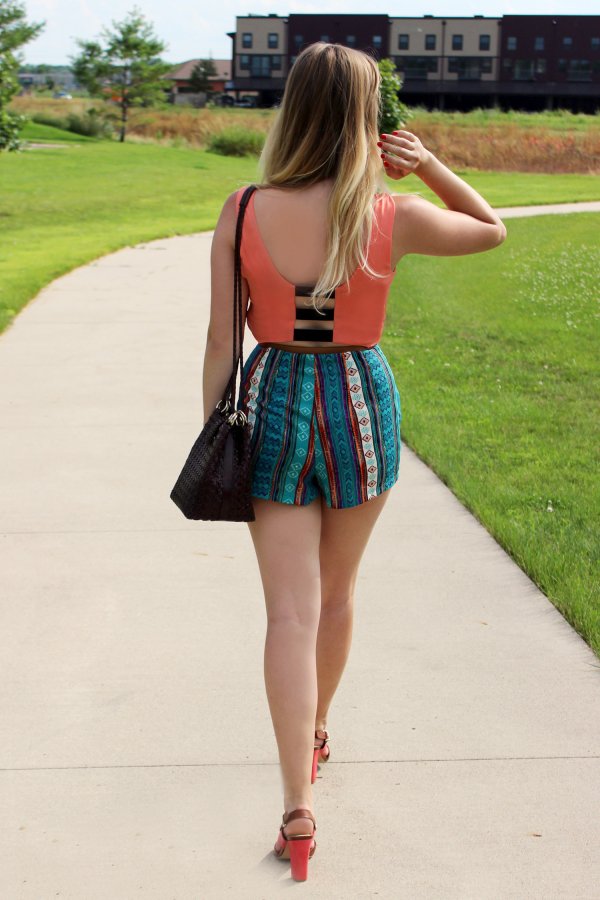 You can wear one romper in dozens of different ways. One day you can pair it with sneakers for casual look, and the next day you can wear it with heels for an elegant look. It all depends on what kind of style you want to capture on that particular day.
If you don't own a romper, head to the store to try one on now! You're guaranteed to love it. How many rompers do you own? How do you usually style them?
More
---
Comments
Popular
Recent