Items to Always 👍🏼 Have in Your Closet 🚪 if You Want to Be Attractive 💯% of the Time ...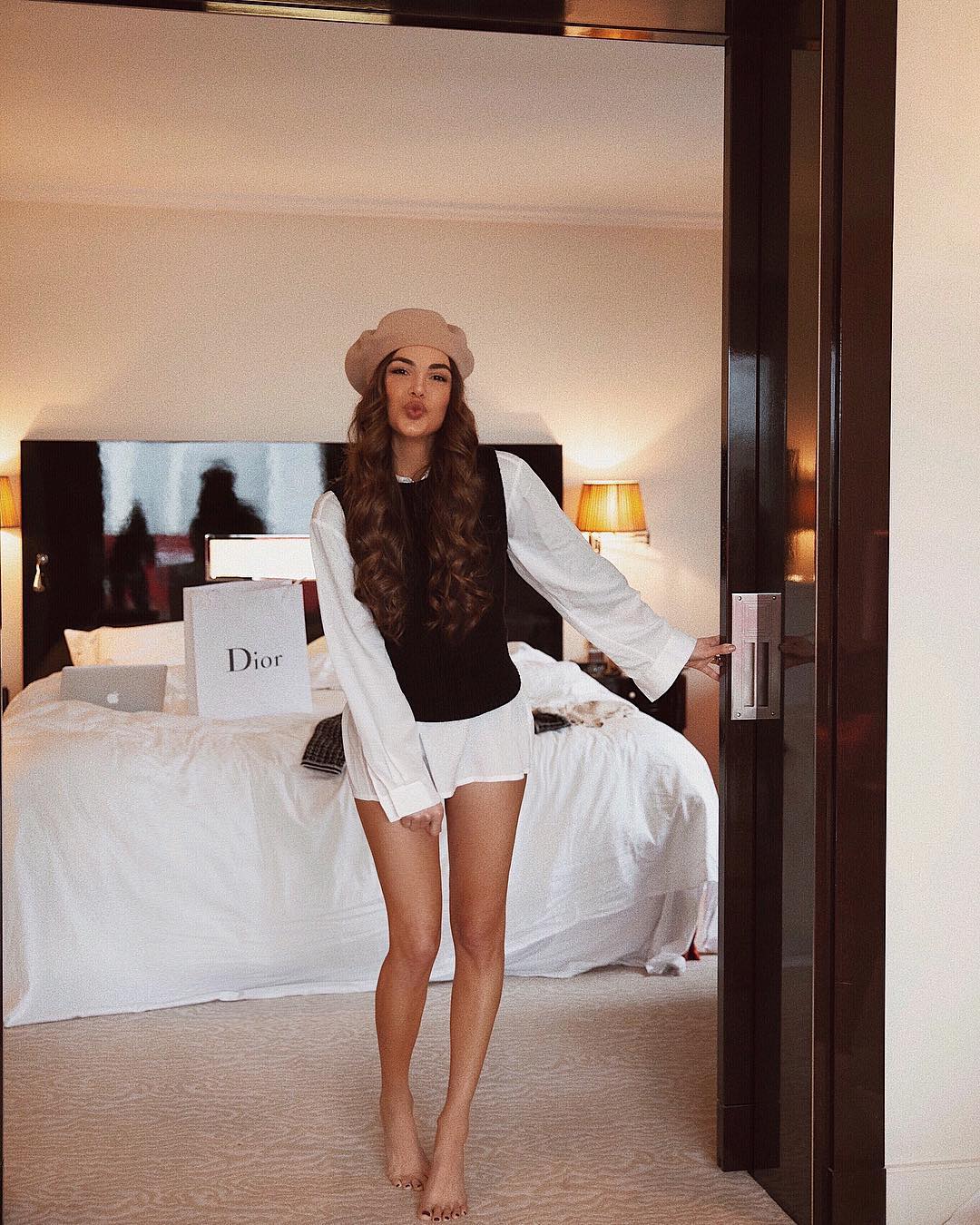 Want to know what guys find attractive? Well from a survey conducted by WhoWhatWear reveals the top clothing items that guys find especially attractive on women! Keep reading to find out and don't forget to comment your thoughts 😏 😏
A leather jacket is a super handy thing to have in your wardrobe! It can be thrown over the top of pretty much anything and adds the perfect amount of edge to any outfit! Guys seem to think so too - they must like a bit of edginess to our style!
The fact that it can be worn both casually and formally so easily makes the little black dress is a miracle piece to have in your closet! You can use it to quickly and easily dress up or down any outfit. Apparently we're not the only ones who loves a good LBD!
Off-the-shoulder tops and dresses are not only super trendy right now but they're also super feminine. They allow you to show off your décolletage in a way that gives others only a sneak peak and not anything more! We love being able to give guys a small hint and leave the rest to the imagination!
Not only will a good pair of high heels make you instantly taller but they are also the easiest way to elongate your body in a second! Bonus: they can also give the illusion of slimmer, longer legs and improve your posture. Can any guy resist a sexy pair of heels? Apparently not!
Because bodycon dresses are figure-hugging and flattering, you don't have to worry about things like low necklines or ones that are of a super mini length. That's what's great about them; they give you the perfect balance between being sensual and showing too much right from the get go!
Lace is one of the easiest ways to look sexy, flirty or sweet so no matter what the occasion you'll be able to find a use for it! Lace is also great for bringing a taste of romance and femininity to any outfit. It's no surprise that guys love that sort of thing!
Similarly to off-the-shoulder tops and dresses, anything backless will allow you to show off a bit of bare skin without taking it too far to the point where you're uncomfortable to wear it. Again, guys love it when we give them just a glimpse of bare skin!
I don't care how sweaty we get when we're working out, sportswear is attractive...guys know it and so should we! It shows that you're fit, healthy and are proactive enough to get up and do some exercise rather than just being a couch potato who finds any excuse not to indulge in a little exercise!
What do you love to wear when you want to look and feel super attractive? Comment below and let me know! 😊 😘
{{#comments_count}} Show Commnents ({{comments_count}}) {{/comments_count}}