Old Trends That Are Well on Their Way Back ...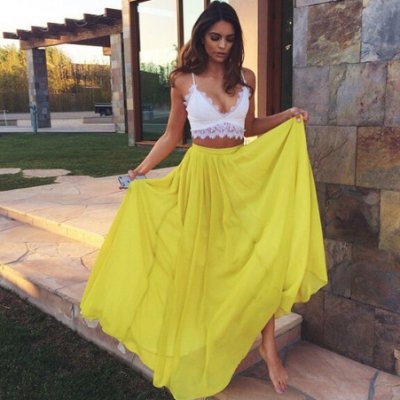 Doesn't it seem like trends just recycle a lot of the time? Well, if that's the case, then the 90s and early 00s are definitely back, and these trends are some that we're already starting to see make their way back into clothing stores. Even if you aren't too ecstatic for these trends to come back in style just yet, I think we can all agree that we're at least a little bit excited to relive the old days in terms of our old favorite style! Is it time to pull out the hair crimper yet? Only time will tell!
1.

Overalls

Overalls give me near instant flashbacks to my childhood, but even I can admit that when worn right, they're absolutely adorable. One of my current favorite overall looks is, of course, Taylor Swift, who rocked hers with a crop top, and instantly became everyone's overall inspiration of this decade.