You'd be surprised by how quickly you can transform a boring piece into something fun and new. When you're looking at something in your closet that you'd wear on any normal day, stop yourself. How could you change it to wear on a day with more meaning? For example, how could you wear this piece to a job interview at your dream job? By applying these tips and tricks, it won't be difficult when you need to dress up an outfit you've worn so many times!
---
1

Accessorize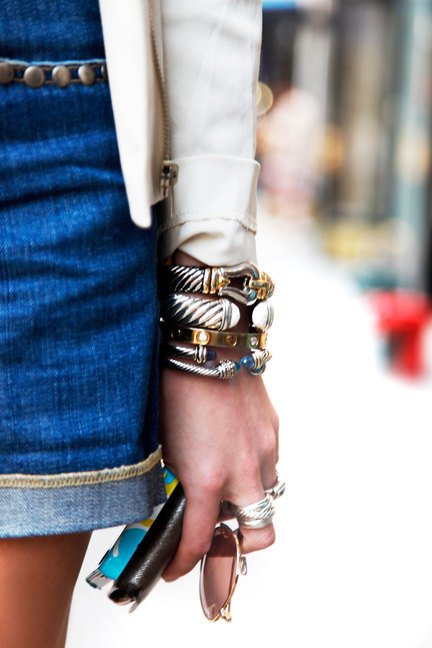 I'm a firm believer that any type of accessory can instantly dress up a boring outfit. Whether that accessory is a great pair of shoes, a sparkly necklace, or a bright bag, it can instantly spice up a piece that you just didn't love as much anymore. If you're bored with your current wardrobe, accessories can change everything!
---
2

Add Color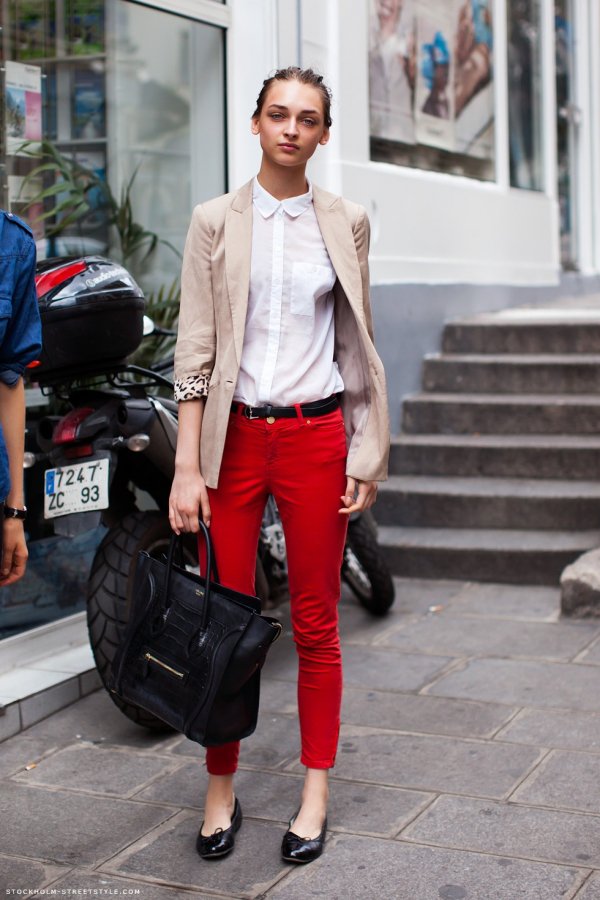 If you're wearing a piece that feels boring, plain, or a little too ordinary, add some color with another piece. For example, if you're wearing a simple, white, button-down, pair it with a bright pair of pants to dress up your outfit!
---
3

Wear a Blazer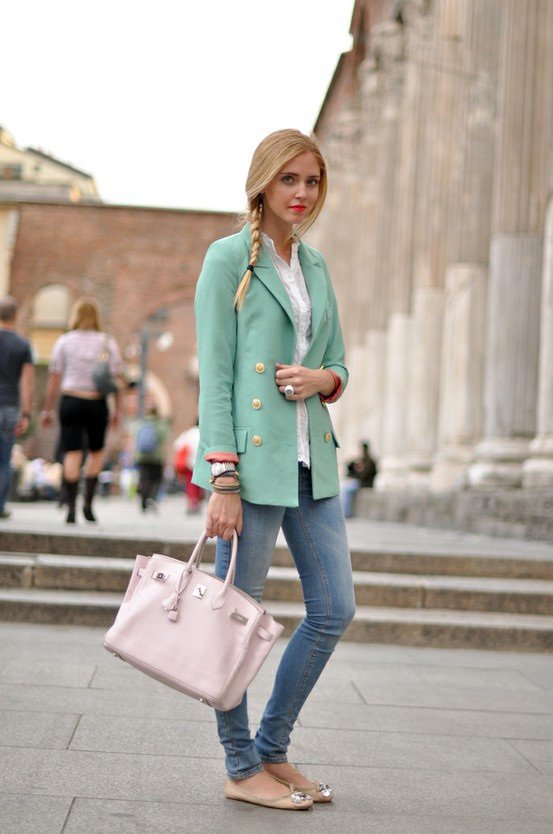 I think that a super easy way to dress up any outfit is with a blazer. Blazers just instantly scream "professional" or at the very least, "I put thought into this outfit." If you want to look put-together and fashionable, a fun blazer is one of the fastest ways to do just that!
---
4

Re-Purpose an Old Piece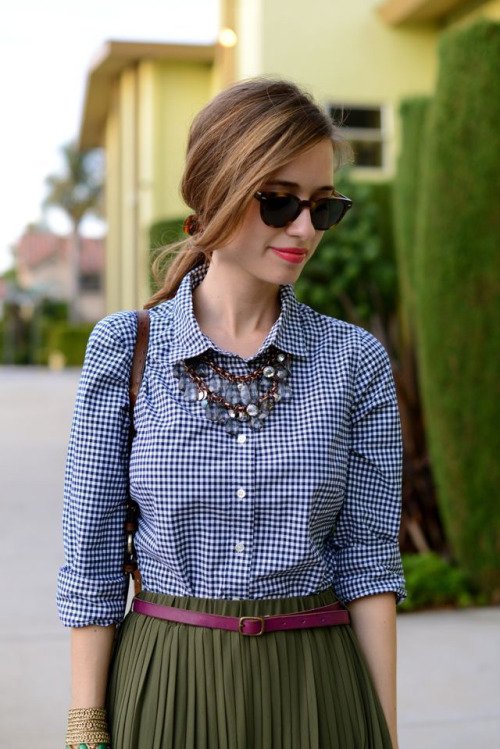 Seriously, what did people do before Pinterest? If you're looking at something in your closet and can't think of any use to it, search for a DIY way to repurpose the look. There are so many different ways you can repurpose outfits, especially with the help of the Internet!
---
5

Scour Fashion Magazines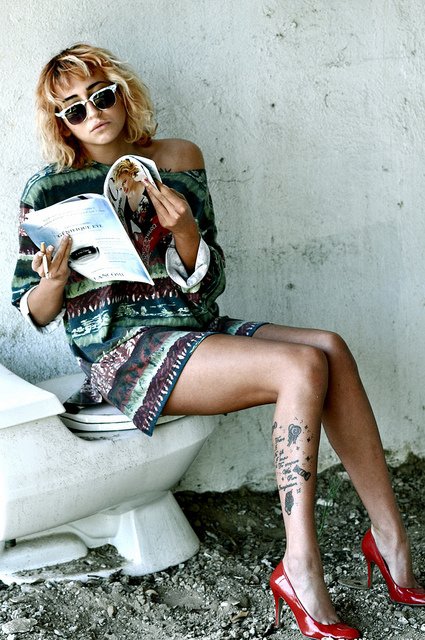 Fashion magazines are one of the easiest ways to get fashion inspiration. They also make it really easy because the outfits are usually separated into different events. Find the event you're going to in your magazine of choice, and you won't have to worry about your fashion problems! Whether you're going to a job interview or an engagement party, you'll always have the perfect outfit inspiration!
---
6

Mix Prints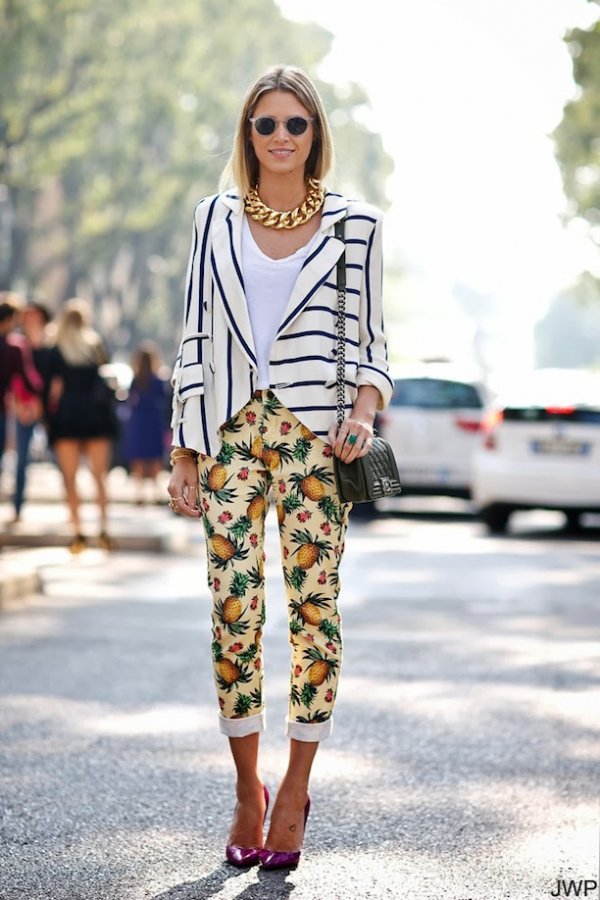 Do you have a crazy print that you just can't find the perfect outfit for? Rather than let it sit in your closet, be bold! Mix your crazy print with another crazy print. As long as they're in the same color family, people will commend you for your bold choices when it comes to fashion!
---
7

Layer, Layer, and then Layer Again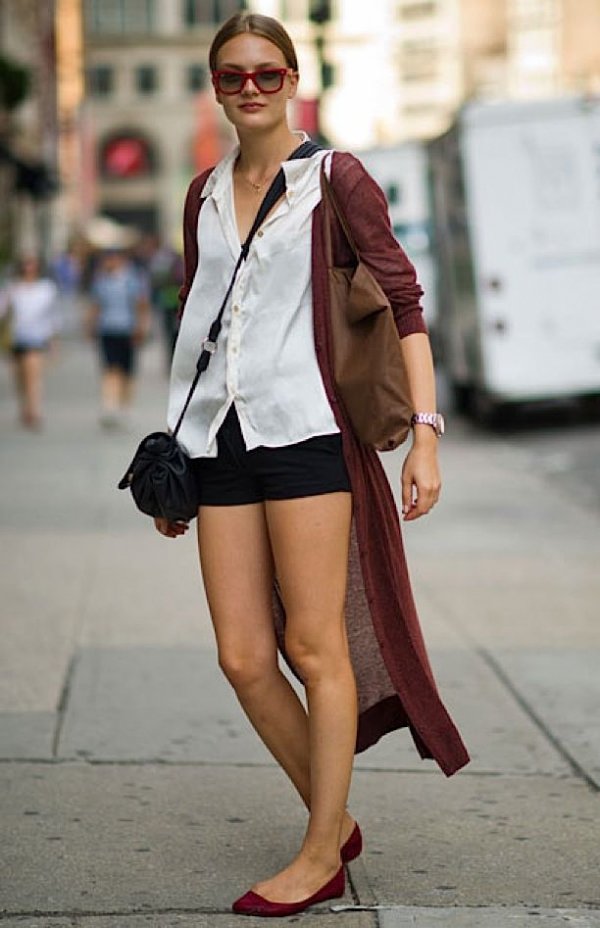 Have you ever noticed that when you really like someone's style, whether it's on TV or the movies, they probably layer a lot. Layer your tank top with a sweater and a light scarf. The more dimensions there are to your outfit, the more put-together you'll look!
What are your favorite tips and tricks for dressing up a boring outfit? I love to apply all of these whenever I'm in a pinch for a cute outfit and don't have time to go look for something. I love to keep a few of these tips in my arsenal for those moments, because you never know when something's going to pop up! Give me some ideas in the comments!
More
---
Comments
Popular
Recent