Printed pants are a staple for the season and now this trend is moving over to the comfort and ease of playful print leggings for fall you won't resist to slip into for those days that require a little more stretch and movement. From ornate baroques to animal accents and graphic designs, legging prints are endless and super trendy for fall, which allows you to play with your style in a relatively inexpensive way this season. These 8 playful print leggings put the fun in fashion that you won't be able to resist for fall.
---
1

Geometric Print Leggings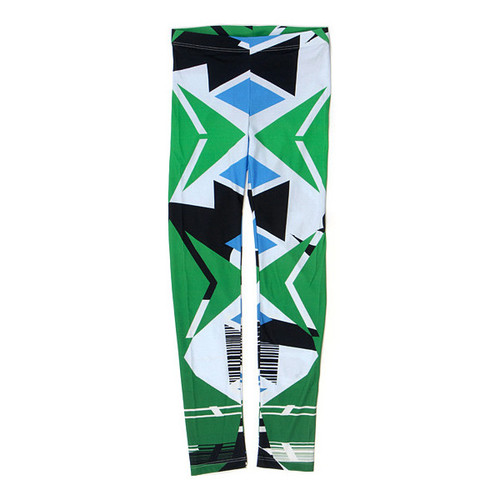 A kaleidoscope of prints were ushered into the new fall season and of them were psychedelic geometric shapes that were pieces of abstract art. Geometric prints are super mod with varying sized shapes in circles, diamonds and triangles to create a cool contemporary look with a bold graphic edge. Make graphic print leggings the center of attention by toning down the rest of your look with basic wardrobe pieces like pointed toe pumps and a structured blazer for balance and sleek sophistication.
---
2

Aztec Print Leggings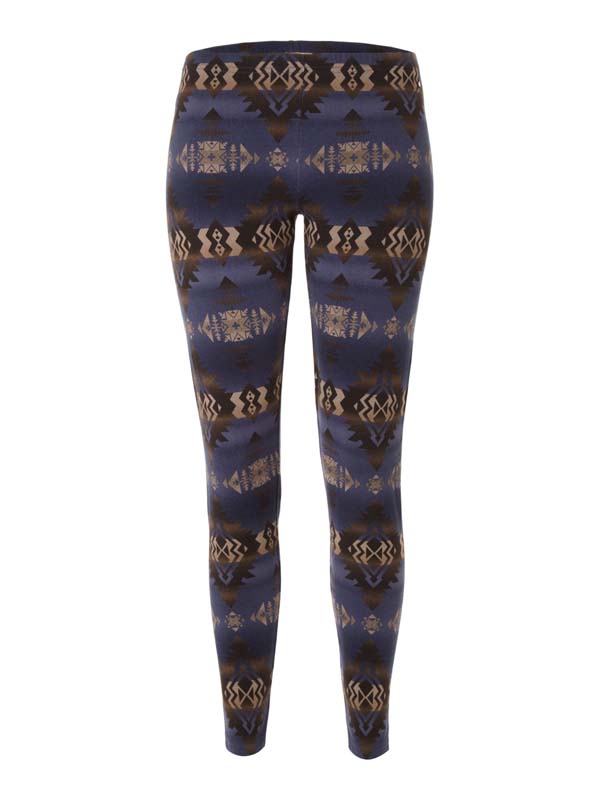 There's no denying that the tribal trend was one of the largest of the past year in fashion and for fall Aztec prints show no signs of dying out or fading to the background. To make Aztec prints work for fall and not have their distinct summer season vibe, select prints in darker, moodier hues that make you think of a weekend getaway in a cabin in the woods. Pair with a comfy knit gilet sweater and tall riding boots for a look that is outdoorsy and rugged for fall.
3

Jewel Print Leggings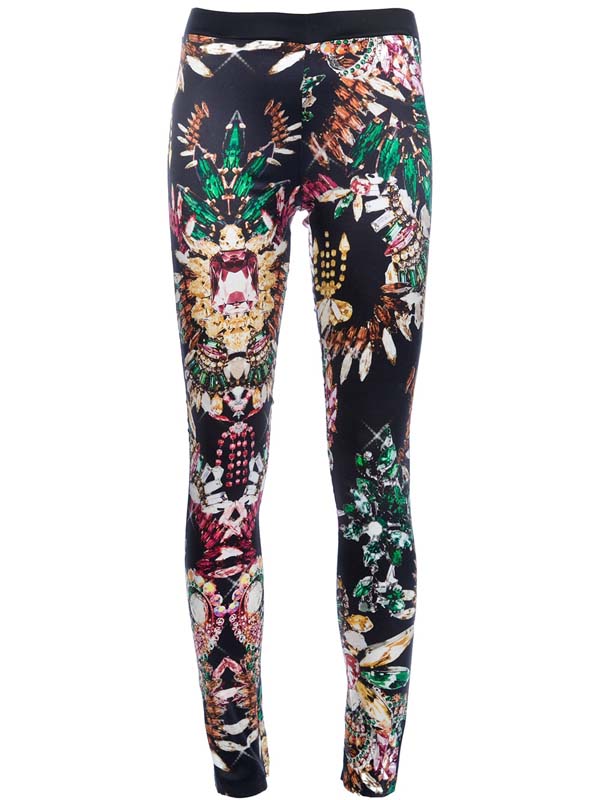 To stay in line with the opulent and ornate drama happening on the runways for fall, precious gem print leggings in rich jewel tones further the season's decadence. Pair with a high-polished chrome-like metallic clutch and glittering heels for an over the top lavish look to suit baroque tendencies.
---
4

Skeleton Print Leggings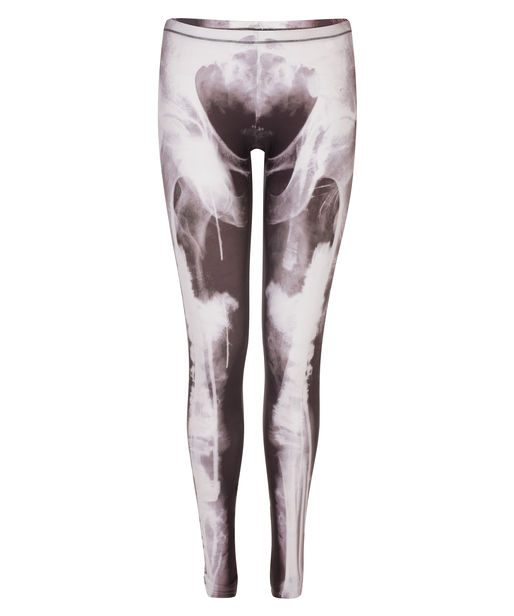 Although Halloween only comes once a year, you can keep skeleton or x-ray print leggings in play all season long. The graphic vibe of skeleton print leggings makes them cool and edgy alternatives to basic denim. Create a monochromatic look of all black to pair with your skeleton leggings for an off-beat look that won't let you blend into the crowd.
---
5

Fair Isle Print Leggings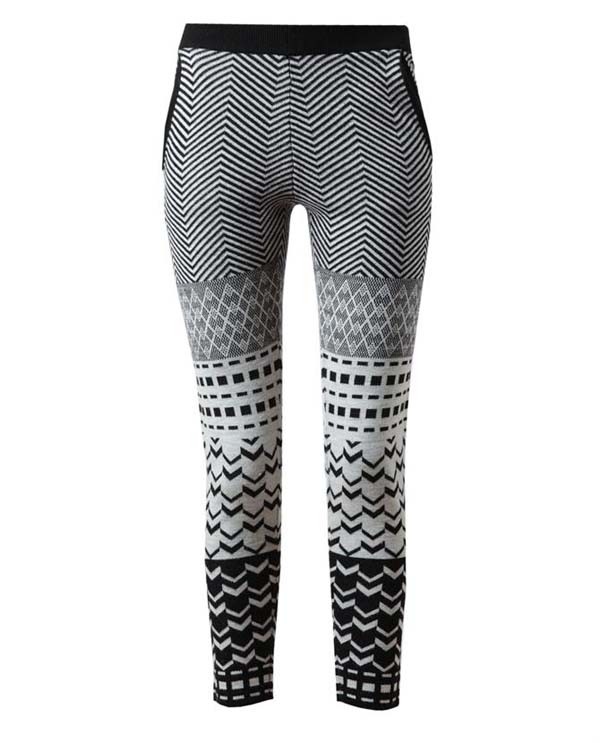 Even if you're not hanging out on the slopes this season you can still sport an après-ski look with Fair Isle print leggings and stay chalet chic. Sport your fair isle leggings with fur accents and seasonable appropriate pieces like a quilted jacket and chic cable knit gloves to stay cozy during the fall and winter months to come.
---
6

Leopard Print Leggings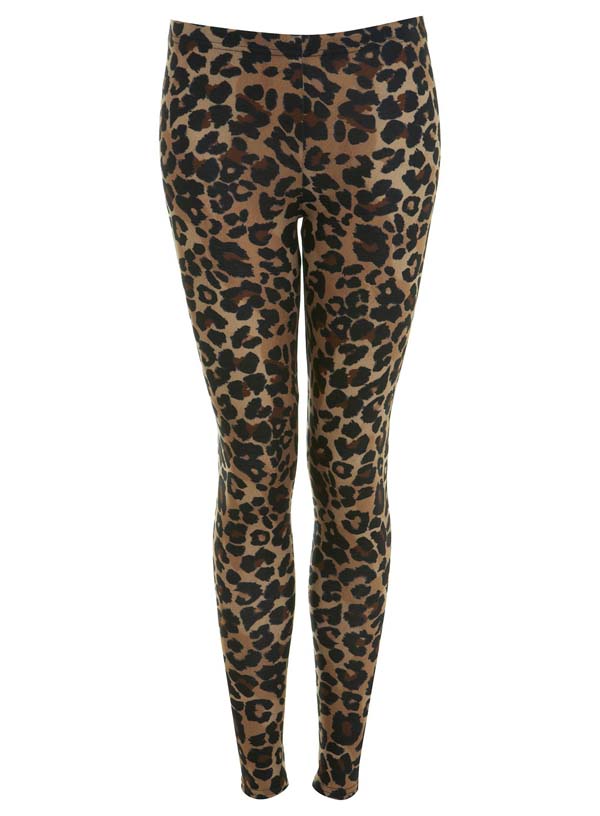 If there is one print legging you should own this season, it's leopard. To keep leopard leggings from bordering on tacky, wear them in a urban downtown city way with a denim button up, wedge sneakers and a cool carryall tote, perfect for running errands and staying chic all at once.
---
7

Skull Print Leggings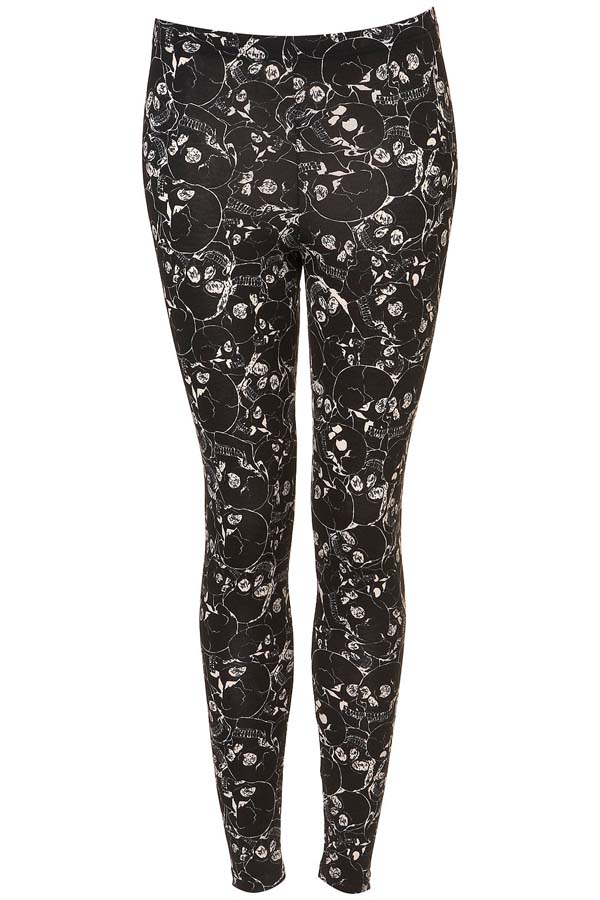 For an edgy, tough vibe skulls seem to fit the bill with their rock and Gothic glamour. Opt for graphic print skull leggings and pair them with leather accents like a large lapel moto jacket set with buckles and zippers to elevate your alternative look for fall.
---
8

Floral Print Leggings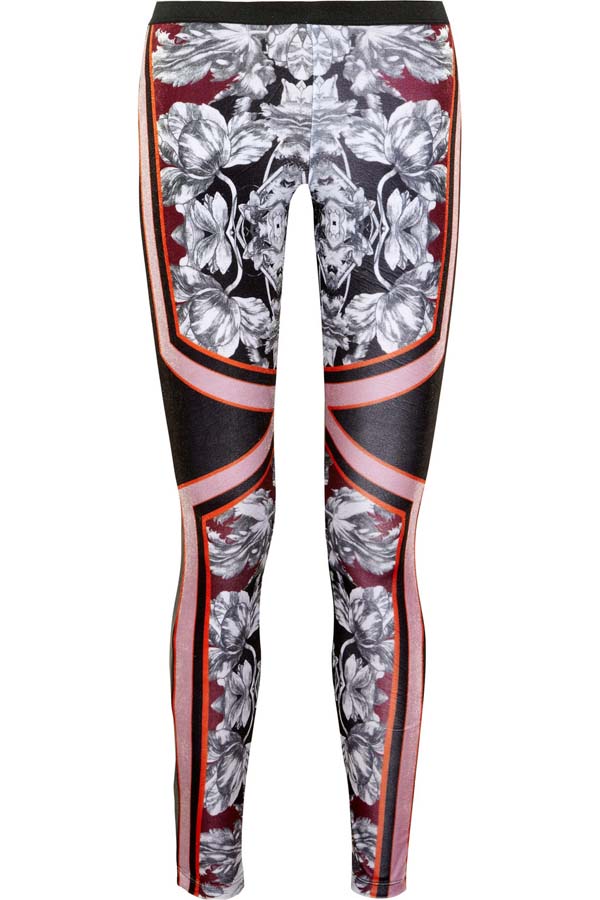 Graphic floral prints offer a cool and refreshing take on pretty fall florals for a hip urban way to wear this season. Stick to a moody fall colour palette of rich jewel tones or muted neutrals like black and grey with a prominent on-trend tone like oxblood. For a modern update on leggings opt for materials like luxe leather or velvet that will add an additional edge to your leggings with texture. Pair with short ankle booties and a sheer button up for a cool effortless look.
Playful print leggings are a fun and simple way to update your fall wardrobe with the hottest print trends of the season without sacrificing comfort or ease. Leggings are the trendiest alternative to pants or trousers and are a great base to work the rest of your outfit around. Their effortless style and comfortable stretch make leggings the go to bottoms for all girls on the go. How would you wear playful print leggings this fall? Which of these playful print leggings is irresistible to you?
Top Image Source: fashionagony.blogspot.in
---
Comments
Popular
Related
Recent