Contrary to popular opinion, Disneyland is not the happiest place on Earth. Well, okay, maybe to children it is. But for women, that happy place — that place where you go and the moment you walk through the doors, you get giddy and excited — is Target. And now that Lily Pulitzer has a new collection at the retailer, there's even more of a reason to visit. Even though it doesn't launch until April 19th, the collection is worth checking out. Here's a sneak peek at some of the hottest pieces.
1

Button down Shirt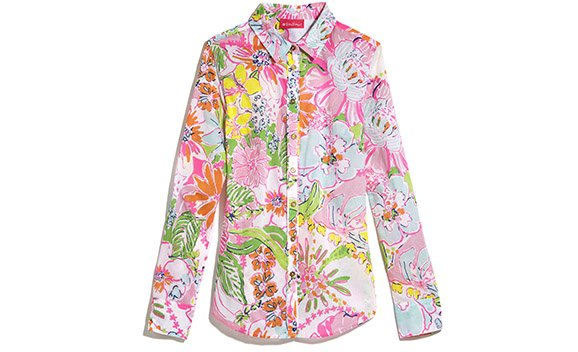 This flower print shirt has a Hawaiian vibe perfect for spring. I love the bright colors! It's a great piece to wear with your favorite skinny jeans and ballet flats. Say aloha to this Pulitzer pick!
2

Challis Romper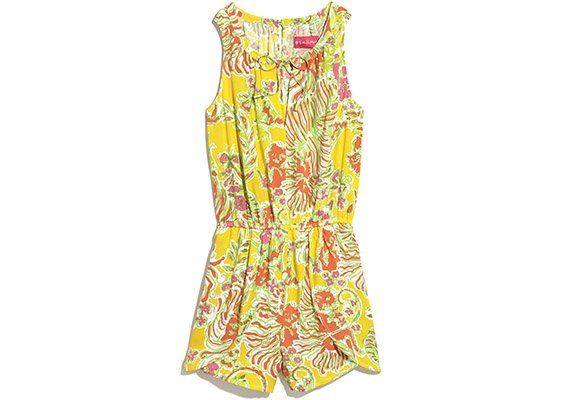 Rompers are still all the rage for spring, and I love this orange and yellow one. I don't know about you, but it makes me want a tall glass of lemonade! Pair with some gold sandals and a sun hat for a relaxing day strolling the boardwalk.
3

Shift Dress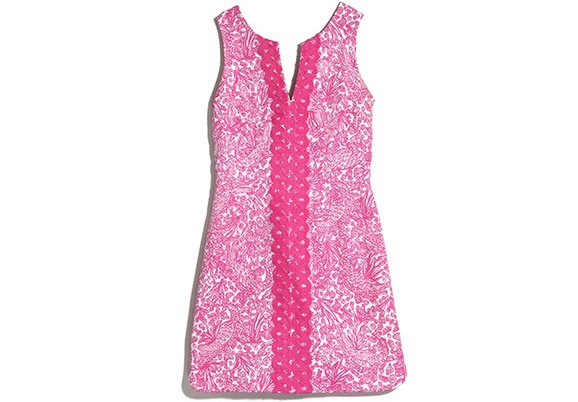 You'll be pretty in pink in this spring shift dress. It's a fabulous choice for Sunday brunch, church, or a casual lunch date with your girls. You can even throw a cardigan over it to mix things up.
4

Wedge Espadrille Sandals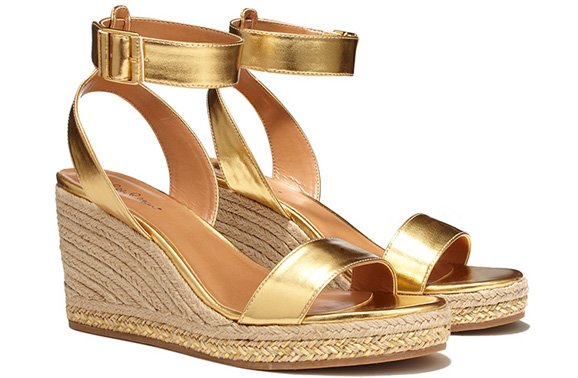 Need some fun sandals to wear with your spring dresses? Try these wedges. Gold is hot right now, and these sandals can be worn with both casual and more dressy pieces.
5

Kimono Cover-up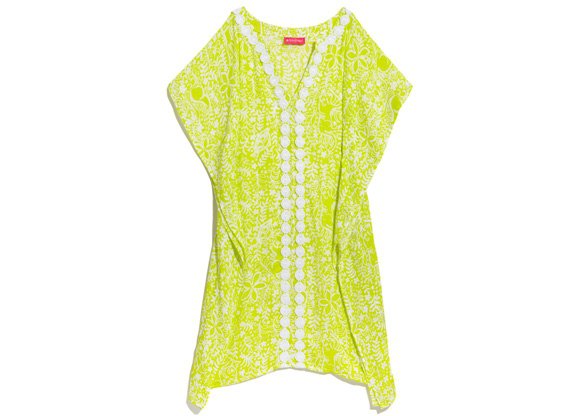 Hello yellow! This swim cover-up will have you radiating like the sun. Its bright hue and cute design make it a beach-worthy piece to wear. Don't forget that sunscreen!
6

Bandeau One Piece Swimsuit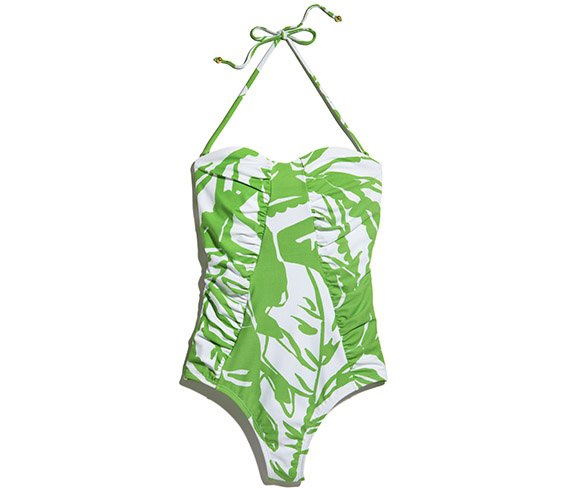 You don't have to wear a bikini to look sexy. This one piece swimsuit will have you looking amazing. The halter style is fun and youthful and I really like the green and white color combo!
7

Starfish Cuff Bracelet

Accessorize your spring beach looks with this gold cuff. Even if you aren't going to the beach, you can bring the beach with you wherever you go. Add some shine to your outfit with this super star.
8

Satin Flounce Dress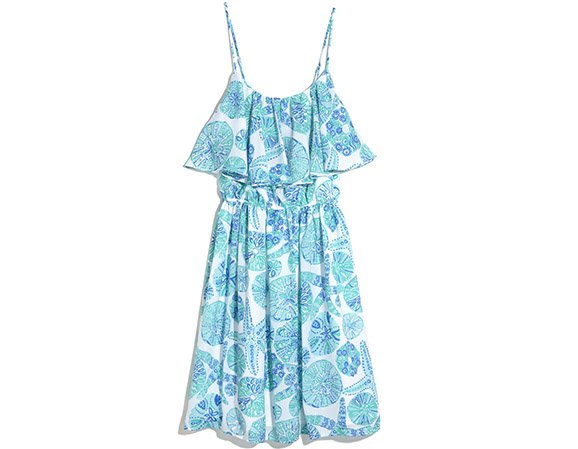 If blue is a favorite color to wear, and you like hippie style clothing, this pick has your name on it! The spaghetti-strap dress is casual but feminine and can be worn on a gorgeous spring day. How fun would it be to do a blue eye makeup look with it?
The Lily Pulitzer collection at Target also includes home decor, girl's clothing and beauty products. Many of the pieces are available in plus sizes and the entire vibe of the collection is beachy, colorful and fun. Which of these 8 pieces do you most want hanging in your closet?